It's time for hot dogs, peanuts, cracker jacks and grand slams again. Whether you're rooting for the home team, or cheering for all the teams like us, you want to keep up with all things Major League Baseball. Find 2023 MLB schedules, fun facts, news and answers to all your lingering MLB questions.
Watch more MLB games than anywhere else with DIRECTV. Explore your options on both DIRECTV STREAM and DIRECTV so you never miss your favorite game again. 
MLB 2023 Season Expectations
The 2023 MLB schedules will consist of the standard 162 games and will for the first time feature a "balanced schedule" which means that every team will play each other at least once. 
This new schedule will include 13 games against division rivals, 52 games against division opponents. The 162 games will also include 46 interleague games, making for more interesting match ups all season long. The MLB schedule isn't the only major change. The new rules that were decided on Sept. 8, 2022 will go into effect this season, as well. 
MLB 2023 New Rules
Let's take a moment to review some of the new rules that will be adhered to this year.
First, a new pitch clock will be introduced. It will include a variety of features:
30 seconds is allowed between batters within each half-inning.
15 seconds allowed when bases are empty, and 20 seconds with at least one runner on base.
The pitcher must start his motion before pitch timer expires. Violation of this rule will result in a ball. 
The batter must be in the box and alert to the pitcher with no less than eight seconds remaining in pitch timer. Violation of this rule results in a strike.
With runners on base, the timer resets if the pitcher attempts a pickoff or steps off the rubber (disengagement).
Only two disengagements are allowed per plate appearance.
On a third disengagement, a pickoff attempt (if unsuccessful) will allow runner to advance one base.
If a team has used up all of its allowed five mound visits by the ninth inning, it receives an extra visit in the ninth.
Second, infield shifts will be restricted. This means:
Teams must have no fewer than four players in infield positions, with at least two on each side of second base.
All infielders must have both feet on or inside the outer edge of the marked infield while the pitcher is on the rubber.
Infielders cannot switch sides of the infield before a pitch is released.
If infielders are improperly aligned at the time of the pitch, the offensive team may choose to accept the result of the play, or receive an automatic ball.
Third, all bases (1st, 2nd & 3rd) will increase in size from 15 to 18 inches. 
Now that we get the new rules, we can start planning for Opening Day, the All-Star Game and the MLB World Series, as well as many other key events throughout the year, including this year's World Baseball Classic. 
Take our MLB QUIZ and find out how much baseball history you really know!
Key MLB Schedule Dates
Pitchers and catchers report: Tuesday, Feb. 14
Spring Training begins: Friday, Feb. 24
The World Baseball Classic begins: Wednesday, March 8
Opening Day 2023: Thursday, Mar. 30
Jackie Robinson Day: April 15, 2023
MLB Draft: TBD July 2023
MLB All Star Game: Tuesday, July 11, 2023 
MLB Little League World Series: Aug. 16, 2023
MLB Little League Classic (Phillies vs. Nationals in Williamsport, Penn.): Aug. 20, 2023 
Roberto Clemente Day: Sept. 15, 2023
Regular Season Ends: Oct. 1, 2023
Who you gonna call? Meet some of MLB's greatest players, the GOATBUSTERS.
MLB Schedule
With 30 MLB teams, each playing 162 games, it's a safe bet that there is almost always a game to watch. Whatever team you root for, keep track of your MLB schedules so you can plan your spring and summer accordingly.
Where to Watch Baseball?
Of course, most baseball fans prefer to get into the game at the ballpark or stadiums, but when that's not an option, there are many ways to watch MLB. Whether you have a sports package or not, you can catch as many MLB games as possible via sports streaming or on satellite. Below are a few places where you can watch baseball.
REGIONAL SPORTS LINEUP(only available in some areas) 
FOX SPORTS 1 – DIRECTV 219
MLB NETWORK DIRECTV 213
ESPN 2 DIRECTV 209
MLB Teams
A common question is how many MLB teams are there? There are 30 teams in the MLB, split evenly with 15 each in the National League and American League. Click on your team below to view the latest schedule, stats, tweets, videos and more. 
MLB Mascots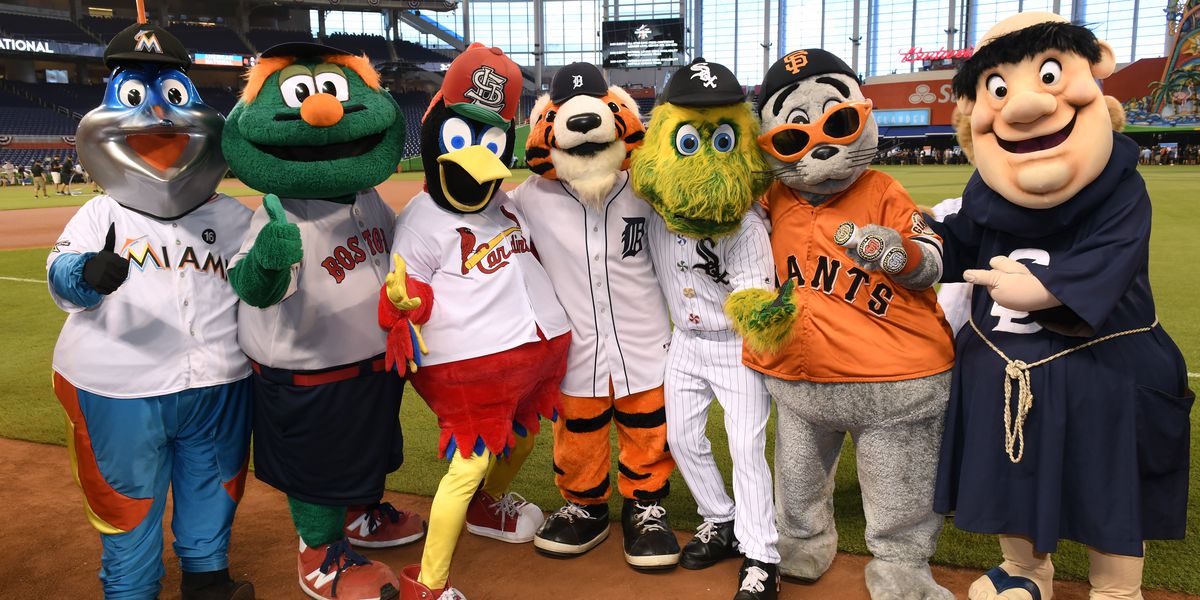 Mascots are a large part of the fandom of baseball teams, and all but three MLB teams have one to rally behind. The costumed characters range from humanoid baseballs to undefined creatures, each doing their part to amp up the ballpark crowds. Learn about the various MLB mascots and decide which one is your favorite. 
Get the Most MLB Games with DIRECTV
When you subscribe to DIRECTV you won't have to compromise, you can just start watching your favorite teams and games. Get DIRECTV now.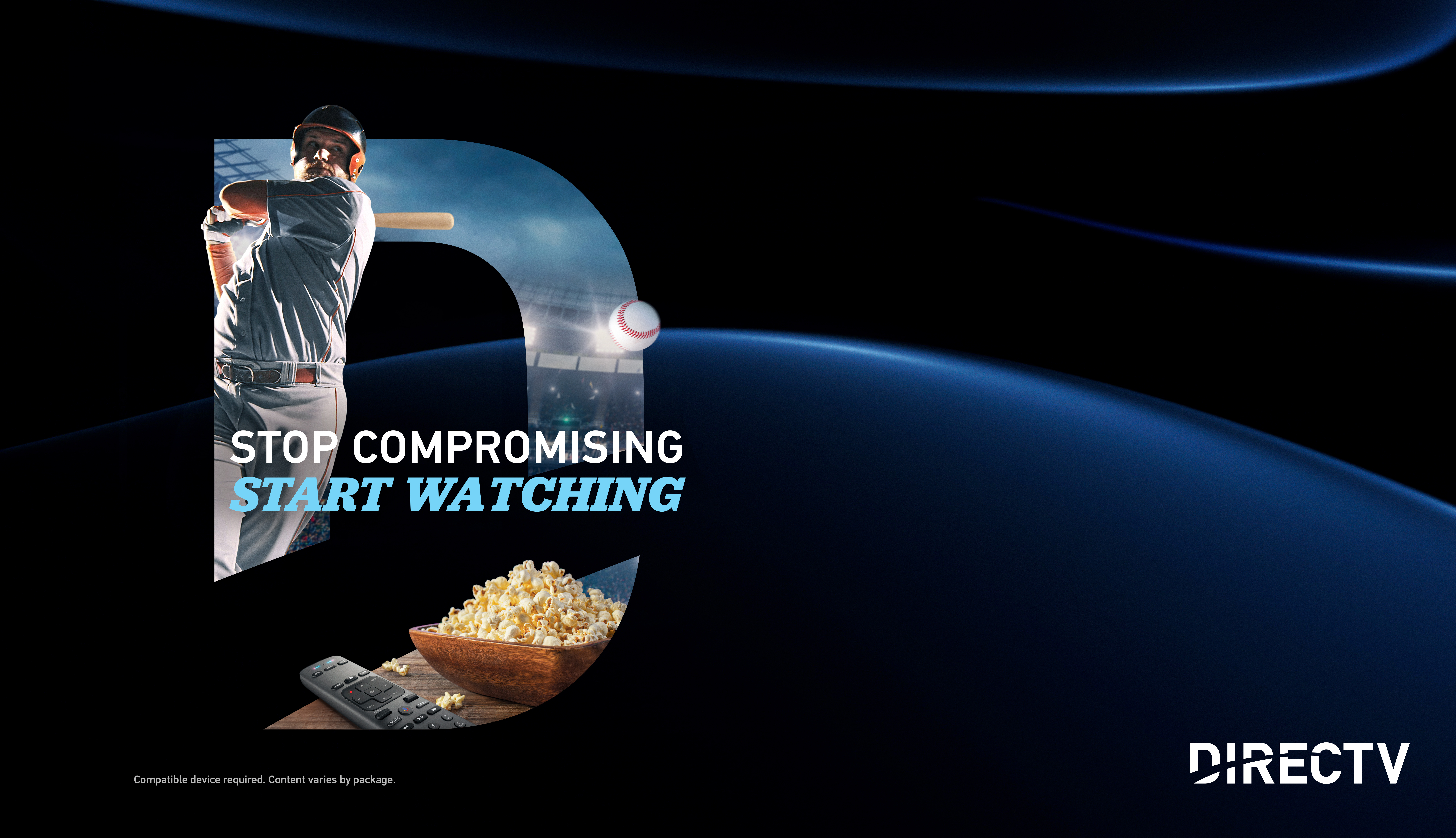 MLB Top Questions
How many games are in the MLB season?
Each of the 30 MLB teams play 162 games each season. That means that there are 2,430 games to enjoy in the 2023 season.
What MLB team has the most championships?
The New York Yankees have won the World Series 27 times and played in 40 championship games.
When do MLB playoffs start?
The post season MLB schedules will be released toward that end of the regular season on Oct. 1.
Where are MLB playoffs being played?
We will know details about the post season as the regular MLB schedule comes to a close.
Can MLB games end in a tie?
Although rare, MLB games can end in a tie, but only due to inclement weather or extraneous circumstances. Most games play extra innings until a winner is determined.
How long does a baseball game last?
To play nine innings in a regular MLB schedule game usually takes about three hours, with extra innings taking longer. The longest MLB game ever recorded was eight hours and six minutes, and took place over two days, with the Chicago White Sox eventually beating the Milwaukee Brewers in the 25th inning. This epic showdown took place in 1984.
However, with the implementation of the pitch clock, baseball games just got a lot quicker. 
Can MLB players use metal bats?
The MLB requires that all players use wooden bats. However, aluminum bats are very common in Little League, intermural and college ball.
Are baseball bats hollow?
The official MLB rulebook states, "The bat shall be a smooth, round stick not more than 2.61 inches in diameter at the thickest part and not more than 42 inches in length. The bat shall be one piece of solid wood."
How many perfect games in MLB history?
A perfect game is when the opposing team does not reach base. Since MLB's induction, there have only been 23 perfect games recorded. While you're pondering this, check out this inspiring movie on the topic, The Perfect Game.
How many no hitters in MLB history?
Like a perfect game, a no-hitter means that no hits are recorded, but the opposing team can still reach base via a walk. There have been 314 no-hitters in MLB's storied history.
What is MLB EXTRA INNINGS?
For fans who want to watch the most games possible, MLB EXTRA INNINGS is a home run. Find out what it includes and how to get it. 
MLB Related Coverage
What to Expect for MLB's 2023 Season
Relive the World Baseball Classic
6 Biggest Winners for MLB's Offseason
MLB Unveils Pitch Clock, Bigger Bases To Speed Up The Game
The 10 Most Important Storylines To Follow For The 2023 MLB Season
MLB Network Makes Play For Younger Fans With 'Top Of The Order'
MLB Standardizes How Baseballs Are Prepped To Be Put In Play
Is MLB's Pitch Clock Good For the Game or Bad for Tradition
The content is featured on https://www.directv.com/insider/ is editorial content brought to you by DIRECTV. While some of the programming discussed may now or in the future be available affiliates distribution services, the companies and persons discussed and depicted, and the authors and publishers of licensed content, are not necessarily associated with and do not necessarily endorse DIRECTV. When you click on ads on this site you may be taken to DIRECTV marketing pages that display advertising content. Content sponsored or co-created by programmers is identified as "Sponsored Content" or "Promoted Content."