After much anticipation, long conversations, and a touch of drama, it's finally time for hot dogs, peanuts, cracker jacks and grand slams. Whether you're rooting for the home team, or cheering for all the teams like us, you want to keep up with all things Major League Baseball. Find MLB schedules, fun facts, news and answers to all your lingering MLB questions.
Access more MLB games than anywhere else with DIRECTV. Explore your options on both STREAM and Satellite so you never miss your favorite game again. 
MLB 2022 Season Expectations
The 2022 MLB schedules will consist of the standard 162 games but will start a week late with opening day falling on April 7, 2022, with additional series kicking off the following day.
Beyond the delayed 2022 MLB schedule, there are a few more changes the will affect baseball players and fans in 2022. The lockout and following collective bargaining agreement solidified some updated rules  including a truncated MLB draft, which will only have 20 rounds (rather than 40) on July 17-19 ahead of the MLB All-Star Game in Los Angeles. Other changes include an expanded post season (12 teams rather than 10), the National League's inclusion of universal designated hitter, full game double headers and regular extra innings.
Opening Day, the All-Star Game and the MLB World Series aren't the only dates to put on the calendar, there are plenty of key events throughout the year.
Key MLB Schedule Dates
Opening Day: Thursday, April 7, 2022
Jackie Robinson Day: April 15, 2022
MLB Draft: July 17 – July 19, 2022
MLB All Star Game: Tuesday, July 19, 2022
Field of Dreams: August 11, 2022
MLB Little League Classic (Red Sox vs. Orioles in Williamsport, Penn.): Aug. 21, 2022
Roberto Clemente Day: Sept. 15, 2022
Regular Season Ends: Oct. 5, 2022
Who you gonna call? Meet some of MLB's greatest players, the GOATBUSTERS.
MLB Schedule
With 30 MLB teams, each playing 162 games, it's a safe bet that there is almost always a game to watch. Whatever team you root for, keep track of your MLB schedules so you can plan your spring and summer accordingly.
Where to Watch Baseball?
Of course, most baseball fans prefer to get into the game at the ballpark or stadiums, but when that's not an option, there are many ways to watch MLB. Whether you have a sports package or not, you can catch as many MLB games as possible via sports streaming or on satellite. Below are a few places where you can watch baseball.
Regional Sports Lineup (only available in some areas)
Fox Sports 1 – DIRECTV 219
MLB Network DIRECTV 213
ESPN 2 DIRECTV 209
Bally Sports DIRECTV 692
MLB Teams
A common question is how many MLB teams are there? There are 30 teams in the MLB, split evenly with 15 each in the National League and American League. Click on your team below to view the latest schedule, stats, tweets, videos and more. 
MLB Mascots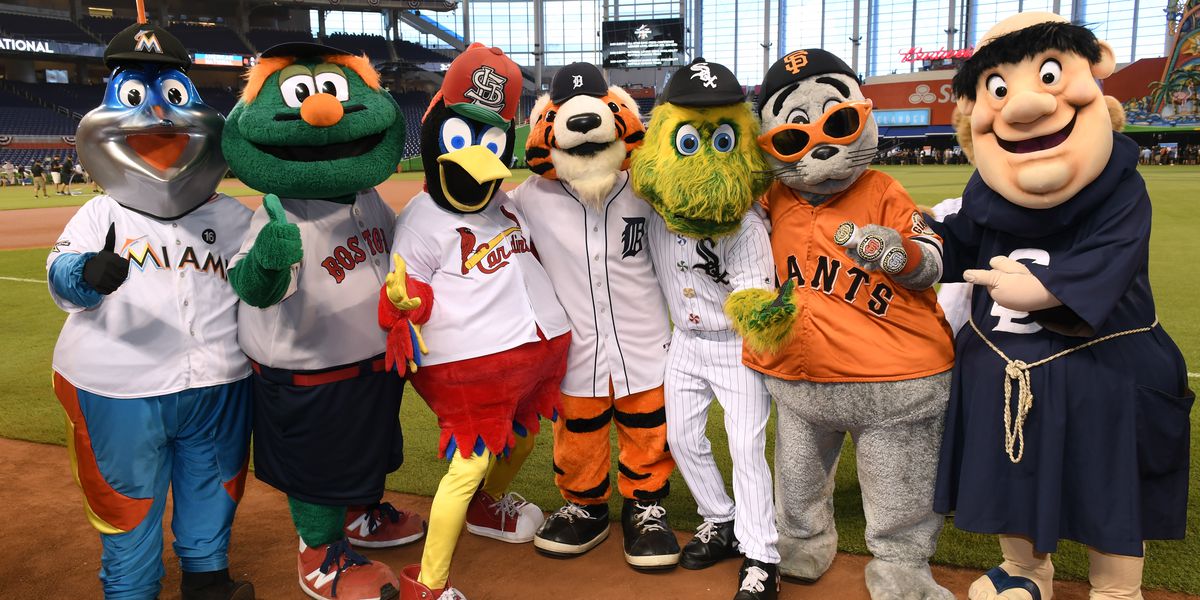 Mascots are a large part of the fandom of baseball teams, and all but three MLB teams have one to rally behind. The costumed characters range from humanoid baseballs to undefined creatures, each doing their part to amp up the ballpark crowds. Learn about the various MLB mascots and decide which one is your favorite. 
MLB Top Questions
How many games are in the MLB season?
Each of the 30 MLB teams play 162 games each season. That means that there are 2,430 games to enjoy in the 2022 season.
What MLB team has the most championships?
The New York Yankees have won the World Series 27 times and played in 40 championship games.
When do MLB playoffs start?
The post season MLB schedules will be released toward that end of the regular season on Oct. 5.
Where are MLB playoffs being played?
We will know details about the post season as the regular MLB schedule comes to a close.
Can MLB games end in a tie?
Although rare, MLB games can end in a tie, but only due to inclement weather or extraneous circumstances. Most games play extra innings until a winner is determined.
How long does a baseball game last?
To play nine innings in a regular MLB schedule game usually takes about three hours, with extra innings taking longer. The longest MLB game ever recorded was eight hours and six minutes, and took place over two days, with the Chicago White Sox eventually beating the Milwaukee Brewers in the 25th inning. This epic show down took place in 1984.
Can MLB players use metal bats?
The MLB requires that all players use wooden bats. However, aluminum bats are very common in Little League, intermural and college ball.
Are baseball bats hollow?
The official MLB rulebook states, "The bat shall be a smooth, round stick not more than 2.61 inches in diameter at the thickest part and not more than 42 inches in length. The bat shall be one piece of solid wood."
How many perfect games in MLB history?
A perfect game is when the opposing team does not reach base. Since MLB's induction, there have only been 23 perfect games recorded. While you're pondering this, check out this inspiring movie on the topic, The Perfect Game.
How many no hitters in MLB history?
Like a perfect game, a no-hitter means that no hits are recorded, but the opposing team can still reach base via a walk. There have been 314 no-hitters in MLB's storied history.
MLB Related Coverage
What to Expect for MLB's 2022 Season
Those Who Fear 'Baseball Is Dying' Amid MLB Lockout Are Wrong. The Game Is Thriving
5 Storylines to Follow During the 2022 MLB Season
MLB Network Makes Play For Younger Fans With 'Top Of The Order'
MLB Standardizes How Baseballs Are Prepped To Be Put In Play
Is MLB's Pitch Clock Good For the Game or Bad for Tradition