Superstition has been an ever-present part of baseball, delivering some pretty outlandish traditions and rituals onto the ballfield. But one such luck bringer, the mascot, has brought a positive and fun element to sports that is embraced by both players and fans alike.
MLB mascots, in general, are a fairly new part of major league baseball iconography (they were only adopted in the 1960s) but they have become synonymous with the teams themselves, sometimes even more than the players. In fact, only three teams have refrained from adopting an official mascot.
Keep up with your teams (and mascots) with a sports package that does the most. 
In DIRECTV's GOATBUSTER ad spot, Ken Griffey Jr., David Ortiz, Randy Johnson and Alex Rodriguez battle some of the most famed mascots (Bernie Brewer, Captain, Wally the Green Monster and Mr. Redlegs reimagined as ghosts, which prompted us to explore how some of the famous, benign and weird mascots came to be.
MLB's Most Recognizable Mascots
These icons have become one and the same with the teams they represent, and it's hard to imagine the teams without these raucous cheerleaders.
Bernie Brewer (Milwaukee Brewers)
This mustachioed figure is inspired by a real-life fan who set up shop on top of the Brewers' ballpark scoreboard to garner stadium attendance. Bernie became the official Brewers mascot in 1973 and although he took a nine-year retirement, he still represents the Milwaukee team today.
What an awesome week of Brewers baseball!

See you soon! ✌🏼 pic.twitter.com/Ujj8Fqppty

— Bernie Brewer (@Bernie_Brewer) May 5, 2022
Mr. Met (New York Mets)
Known as the first official MLB mascot, Mr. Met with his oversized baseball head ushered in the opening of Shea Stadium in 1964 in cartoon form, later coming to life in his present costumed glory.
Happy to be back! #LGM pic.twitter.com/M25CJkNrqf

— Mr. Met (@MrMet) April 15, 2022
Mr. Redlegs (Cincinnati Reds)
Similarly styled to Mr. Met, Mr. Redlegs is a humanized baseball, but to set him apart from his counterpart, he has a jet-black mustache. Said to outdate the aforementioned Mets representative, Mr. Redlegs has been around longer and is often seen accompanied by his friends Mr. Red, Rosie Red and the whimsical Gapper.  
The Cincinnati Reds have won back-to-back series. pic.twitter.com/WYdVItjQpX

— Cincinnati Reds (@Reds) May 11, 2022
Rangers Captain (Texas Rangers)
An amalgam of the Texas Ranger law enforcement agency and the stereotypical Western cowboy, Captain is a palomino horse with lots of personality and style.
Today's Weather Forecast:
100% Chance of DRIP ☔️

S/O to @willingham_mark for the inspo on the fit. pic.twitter.com/CHj1SNqd7D

— Rangers Captain (@rangerscaptain) April 6, 2022
Wally the Green Monster (Boston Red Sox)
Almost as famous as the landmark he's named after, Wally the Green Monster is Fenway Park's left field wall come to life. Although he wasn't accepted right away when introduced in 1997, Wally has now become a beloved institution, with his backstory tightly intertwined with Red Sox lore.
Just something about a win in yellow! 😁 pic.twitter.com/eOW2MP4EG1

— Wally (@Wally97) April 16, 2022
Phillie Phanatic (Philadelphia Phillies)
Possibly the most recognizable and adored mascot. Phillie Phanatic could just as easily be the weirdest. Known for being a great dancer, the enigmatic creature was designed by colleagues of Muppets creator, Jim Henson. And to answer the question on most people's minds, what is Phanatic? He is a bird…apparently.
On this day in 1978, the Phillie Phanatic made his debut as mascot of the #Phillies. pic.twitter.com/sArNHMimng

— Sportsnet Stats (@SNstats) April 25, 2020
MLB's Most Predictable Mascots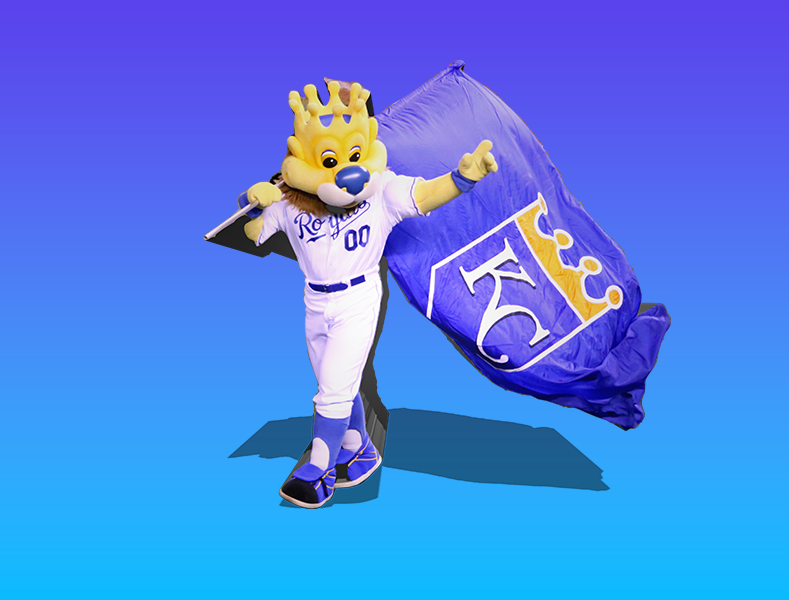 They're cute and worshipped, but they aren't really breaking any new ground. And that's ok, we appreciate the consistency.
Unexpectedly Charming Mascots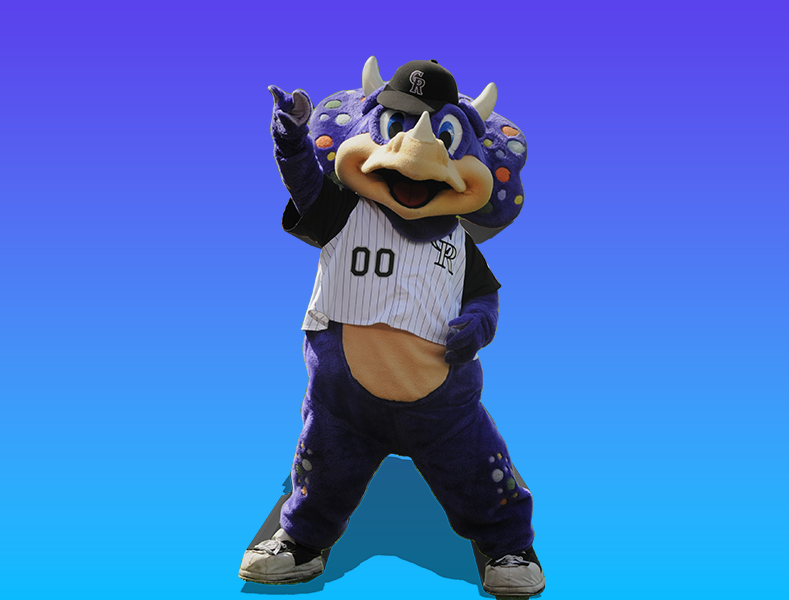 These mascots may be underrated and don't get as much shine as others on our list, but they have a lot of personality and get the crowd amped up.
Dinger (Colorado Rockies)
When Rockies' Coors Field was constructed, they found some fossils on the site (which isn't rare for the Denver area). But this small find inspired the hatching of a purple prehistoric mascot.
Baxter the Bobcat (Arizona Diamondbacks)
Beyond being equal parts cute and feisty, Baxter the Bobcat may seem out of place for a team named for a fierce snake. But bobcats are common in Arizona, and as a double win, the D-Backs original stadium (before Chase Field) was called Bank One Ballpark (BOB, get it?)
Lou Seal (San Francisco Giants)
Although not necessarily unexpected as plenty of seals call the San Francisco Bay Area home, Lou Seal gets his charm from being named by the Giants fans. In fact, Lou is just a nickname, as his "government name" is Luigi Francisco Seal.
Mariner Moose (Seattle Mariners)
Seattle may not have too many moose in the city proper, but the giant hoofed animal is native to Washington State. This bit of trivia came in handy when a fifth grader thought up the goofy Mariner Moose, which won a democratic vote to become the team's official mascot.
MLB's Weirdest Mascots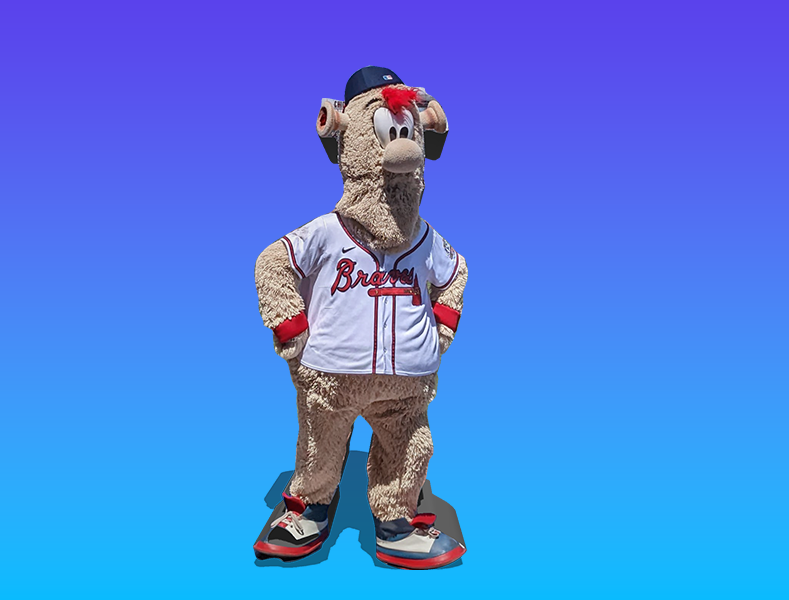 Not any less enthusiastic or fun, these fan favorites are anything but typical. Meet this odd squad of mascots.
Blooper (Atlanta Braves)
No idea what's going on here. But he's cute.
Orbit (Houston Astros)
This bizarre extra-terrestrial was created from 10,000 elementary student drawings. And he looks it.
Southpaw (Chicago White Sox)
This furry green creature is not an animal, unlike some undisguisable mascots (looking at you Phanatic). Instead, Southpaw is "just a big fuzzy green dude," and we respect that.
Swinging Friar (San Diego Padres)
Although the Padres most famous mascot is the San Diego Chicken, who's a hall of famer, the Swinging Friar is definitely their weirdest representative.
Raymond (Tampa Bay Rays)
Although it seems like the Rays have the uber cute stingray mascot, Stinger, it's their other mascot, Raymond who is the strange one. Claimed to be a seadog, this furry creature really doesn't look like anything distinguishable by man.  
T. C. Bear (Minnesota Twins)
Not necessarily strange in and of itself, T.C. Bear is simply a bear.
Stomper (Oakland Athletics)
In the same vein, Stomper is not weird himself, just doesn't tie into the Oakland region in any realistic way.
MLB Teams Without Mascots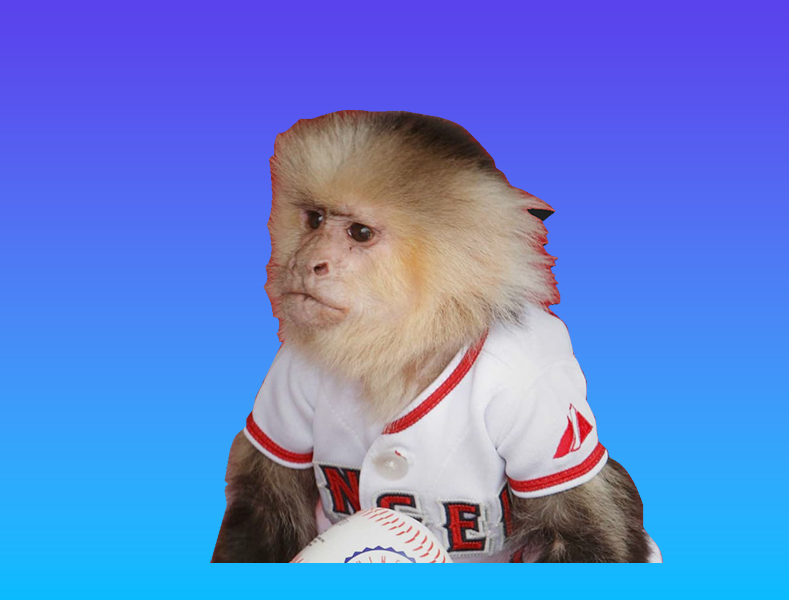 The only three teams without official mascots are the Los Angeles Dodgers, New York Yankees and the Los Angeles Angels. However, these teams still have some pseudo mascots and nicknames to rally the fans.
Los Angeles Angels – Rally Monkey
Affectionately referred to as the Halos, the Angels may not have an official mascot, but they do get behind the "Rally Monkey" when things start heating up. Born from a graphic producer's gif on the jumbotron, Rally Monkeys can now be seen throughout the stadium.
New York Yankees – Dandy
Today the Yankees don't have a mascot, but they used to (for a very short time). Dandy was a red-headed city slicker with pinstriped fur who never got a proper introduction and went down in history as a marketing flub.
Los Angeles Dodgers – Celebrity Sightings
The LA Dodgers have never had a mascot. But although you can't spot a goofy costumed cheerleader around the stadium, you'll definitely see a celebrity or two.
Mascots may be a whimsical element of baseball, but we can't lie, we love them!
Keep up to date with the latest MLB schedules, coverage and how to watch your favorite MLB teams and games.