Get ready to turn up the heat and satisfy your cravings for culinary entertainment. From high-stakes cooking competitions to mouthwatering food adventures, we've rounded up a list of some of the best shows in the food genre. Whether you're a seasoned foodie or just looking for some delicious entertainment, these shows are sure to satisfy. So grab a snack, get cozy on the couch, and let's dig in.
Fill up on your favorite Food Network Shows with DIRECTV. 
'Chopped'
Chef, it's time to take up the Chopped challenge! Host Ted Allen invites chefs to turn mystery ingredients into mouth-watering masterpieces. They have to cook and plate three dishes in a jiffy and hope that their creations impress the judges. But, if their dishes fall flat, they get "chopped" out of the competition, and the prize money slips right through their fingers. Watch Chopped on DIRECTV.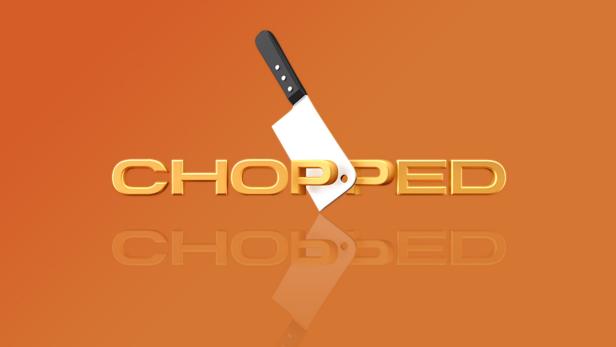 'The Pioneer Woman'
Join Ree Drummond, the Pioneer Woman, as she whips up delicious home-cooked meals on her Oklahoma ranch. Watch her as she shares her best recipes for everything from a quick family dinner to a lavish party feast. Her cooking will make you feel right at home, even if you're miles away. Watch The Pioneer Women on DIRECTV.
'Restaurant: Impossible'
Chef Robert Irvine to the rescue! In this reality series, Irvine puts his culinary skills to the test by turning around failing restaurants in just two days. He has only $10,000 to work with, but he's determined to make the restaurants shine once again. Watch Restaurant: Impossible on DIRECTV.
'Girl Meets Farm'
Follow Molly Yeh on her culinary journey as she cooks up a storm on her farm. With her Jewish and Chinese heritage and Midwestern roots, Molly's cooking has a unique twist. Her farm-to-table meals are both delicious and inspiring and are sure to make your taste buds dance. Watch Girl Meets Farm on DIRECTV.
'Diners, Drive-Ins and Dives'
Join host Guy Fieri as he takes you on a ride across America to discover the best comfort food in the country. Whether it's a juicy burger from a roadside diner or a decadent dessert from a hole-in-the-wall bakery, Guy finds it all. You'll be drooling over these mouth-watering meals and wishing you were there to try them all. Watch Diners, Drive-Ins and Dives on DIRECTV.
>
'Guy's Grocery Games'
In this fun competition, four chefs battle it out in Flavortown Market to create delicious dishes using only ingredients found in the store. Host Guy Fieri puts their skills to the test with unique challenges and unexpected twists. The winning chef gets to go on a $20,000 shopping spree and show off their culinary skills. Watch Guy's Grocery Games on DIRECTV.
'Beat Bobby Flay'
It's chef vs. chef in a high-stakes competition to Beat Bobby Flay. Two chefs face off to create a dish with a secret ingredient chosen by Bobby. The winner gets to take on Bobby in the ultimate culinary showdown. Judges Alex Guarnaschelli and Jeff Mauro are there to give their expert opinion and help determine who is the true culinary master. Watch Beat Bobby Flay on DIRECTV.
'Ciao House'
Join Alex Guarnaschelli and Gabe Bertaccini as they challenge 10 talented chefs to live and cook together in a stunning Tuscan villa. These chefs will be put to the test to see if they can master the art of Italian cuisine. The last chef standing wins an incredible culinary education with renowned chefs across Italy. Watch Ciao House on DIRECTV.
'Alex vs. America'
Watch Iron Chef Alex Guarnaschelli go head-to-head with some of the most talented chefs across America. Each episode, three chefs from different states, but with the same culinary specialty, battle it out in a blind taste test. The stakes are high, with bragging rights and $15,000 on the line. Will Alex be able to hold onto her title as the ultimate cooking champion? Watch Alex vs. America on DIRECTV.
When you're hungry for the best food shows, DIRECTV is where you can get your fill. Get DIRECTV today.