AMC is coming in hot this fall with new shows bound to envelop us in yet another engaging and binge-worthy universe. Two of the forthcoming shows feature one of our favorite familiar faces, Norman Reedus. The latest The Walking Dead spinoff, Daryl Dixon and the sixth season of authentic travel show, Ride with Norman Reedus will both premiere on September 10.  Before we dig into these two exciting new obsessions, let's dig deeper into the man (and name) behind these highly anticipated shows.
Who is Norman Reedus?
Norman Reedus, born in Hollywood, Florida, is a captivating multi-talented actor, artist, author and entrepreneur. Although he's most known for his acclaimed acting career, he's also a remarkable photographer with published books and international art shows. His debut novel, "The Ravaged," soared to the New York Times bestseller list. With key roles in Boondock Saints, 8MM, Blade II, as well as numerous TV shows and music videos, Reedus has made quite the name for himself, although one character elevated his legacy to iconography.
Undoubtedly, his crowning achievement is giving life to Daryl Dixon from The Walking Dead. The role was designed exclusively for Reedus and has crawled beyond the confines of the TWD show into video games, spin offs and even cartoon references. Our favorite sunglasses-and-a-scowl-sporting actor takes his signature swagger on the road and beyond with his two upcoming AMC shows.
'The Walking Dead: Daryl Dixon'
Get ready for an exhilarating new chapter as Daryl Dixon washes ashore on the French coast, catapulting himself into an unprecedented post-apocalyptic odyssey. Brace yourself for the gripping premiere on September 10, and tune in every Sunday at 9 for new episodes, and follow Daryl as he navigates through uncharted territory, battling unforeseen threats and redefining the essence of survival.
How to Watch 'Daryl Dixon' on DIRECTV
Watch new episodes of Daryl Dixon on Sundays starting on Sept. 10
Watch AMC on Ch. 254
Meet the 'Daryl Dixon' Cast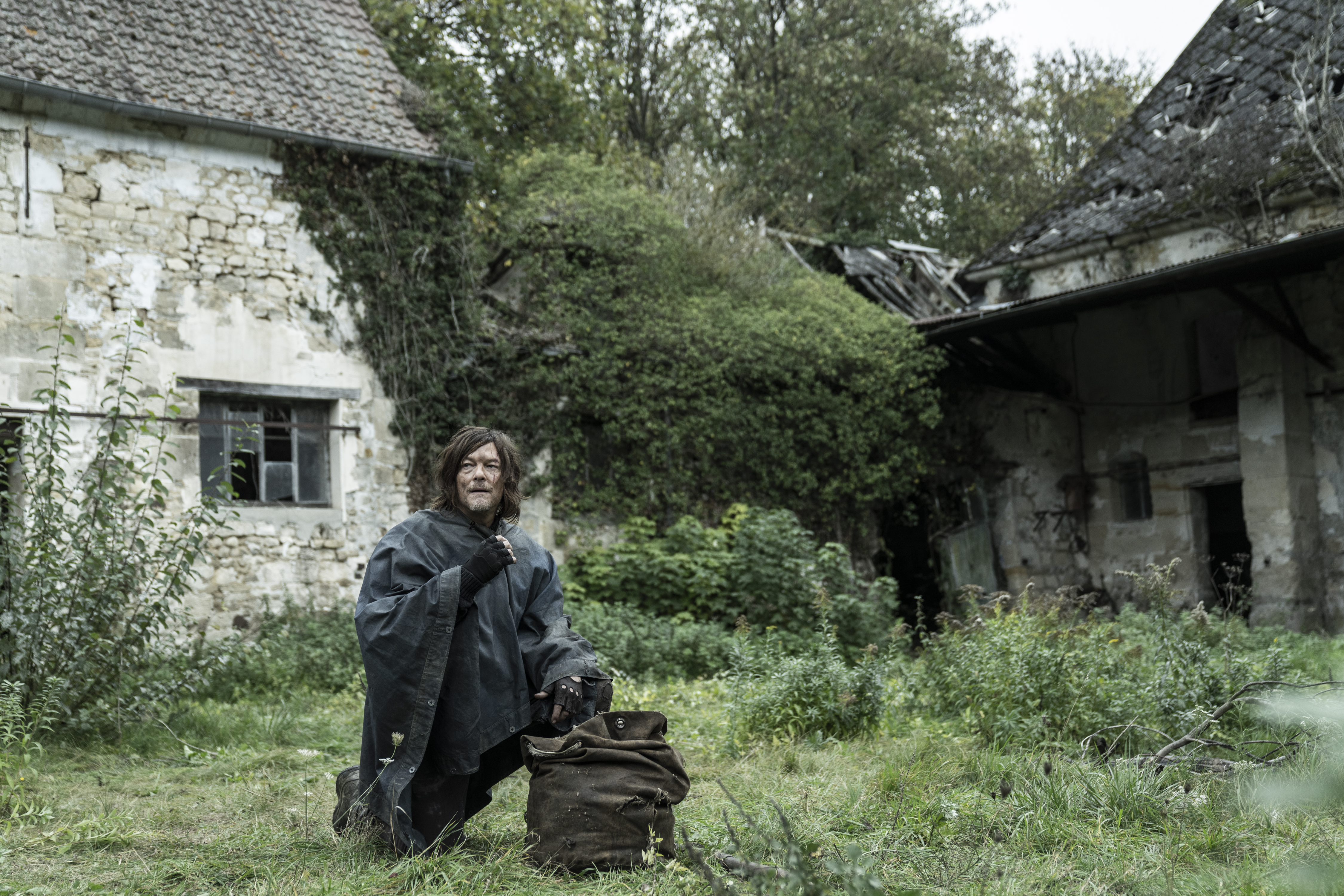 Norman Reedus – Daryl Dixon
At the end of The Walking Dead, Daryl was hardened and searching for something – can he finally be convinced to believe in and embrace community, and can he forgive himself for all his wrongs and realize he too deserves happiness?
Clemence Poesy – Isabelle 

A nun who takes Daryl in after he is wounded and accompanies him on his journey.
Louis Puech – Laurent  

Little boy believed by the nuns to be the next messiah.  Lives with the nuns who believe he must go north to a community that will raise him to be what he was born to be and must be accompanied by Daryl.
Romain Levi – Codron 

A Guerrier (Warrior) avenging the death of his brother.
Laika Blanc Francard – Sylvie 

A nun who accompanies Daryl on his journey.
Eriq Ebouaney – Fallou 
Adam Nagaitis – Quinn 
Pere Jean – Guillium  
Anne Charrier – Ines Genet 
Find even more exciting shows to watch on AMC+
'Ride with Norman Reedus'
As we saddle up and embark on an authentic and unfiltered motorcycle odyssey that unveils the passion, camaraderie, and craftsmanship that define the world of two-wheeled enthusiasts, we also witness a side of Reedus that transcends the screen.  Don't miss a moment of the excitement as Ride with Norman Reedus season six hits the throttle on Sept. 10 on AMC.
How to Watch 'Ride with Norman Reedus' on DIRECTV
Watch season 2 of Ride with Norman Reedus on Sundays starting on Sept. 10
Watch AMC on Ch. 254
Who's On 'Ride with Norman Reedus'?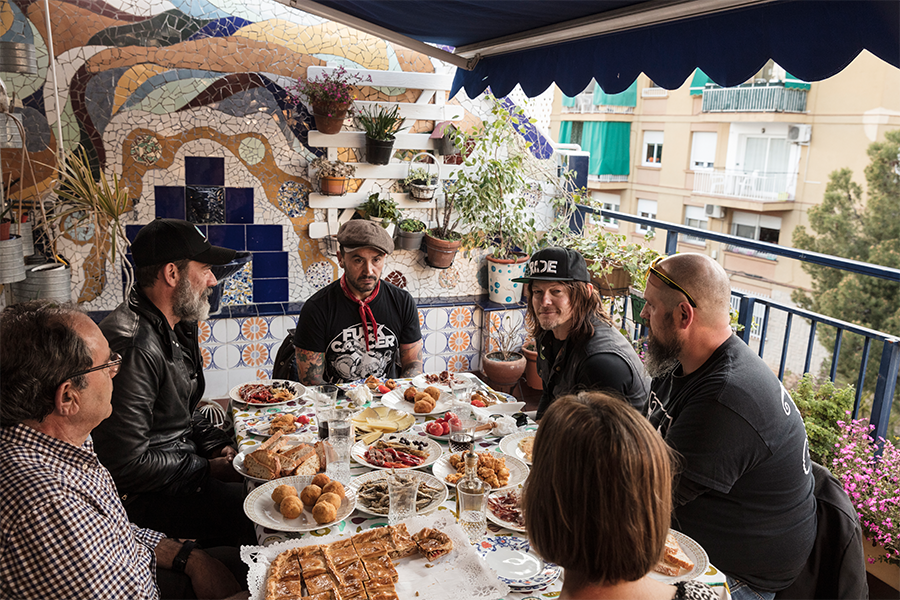 Norman Reedus
Of course. He is the protagonist and name sake of this high-powered adventure show.
Keanu Reeves
Known for John Wick, The Matrix, Speed, and countless more iconic movies, Keanu Reeves will be journeying with Norman Reedus through the otherworldly landscapes of the Utah desert.
Josh Holloway
Known for roles on Yellowstone and Lost, actor Josh Halloway joins Norman Reedus for a ride through rustic Northern Italy, navigating through some of the most scenic roads in Europe.
Johnny Knoxville
Famed actor and stuntman Johnny Knoxville (Jackass) accompanies Norman Reedus through ancient Rome, taking in the cuisine and culture of the eternal city.
Adri Law
Artist Adri Law joins Norman Reedus for a scenic ride up Portugal's western shoreline, discovering the impact the recent tourist boom has had on this old-world country.
The Many Sides of Norman Reedus
In between episodes of his two newest shows, let's explore some other Norman Reedus movies and TV shows to marvel in the uncanny character development the actor is becoming known for.  
Norman Reedus on 'The Walking Dead'
Daryl Dixon stands as a testament to the power of character evolution. Within the unforgiving world of The Walking Dead, Daryl's journey from a rugged outsider to an essential pillar of the group is a narrative triumph. Reedus' portrayal not only captured the physical challenges of survival but also delved into the emotional complexities that arose in the face of catastrophe. Daryl's unwavering loyalty, fierce determination, and enigmatic demeanor created a character whose growth resonated deeply with fans, making him a linchpin of the show's enduring success.
Norman Reedus in 'Boondock Saints'
In the 1999 American vigilante action thriller The Boondock Saints, Norman Reedus's portrayal of Murphy MacManus also embraces the evolution. A quintessential part of the fraternal twin duo, alongside Sean Patrick Flanery's Connor, Reedus injects the character with a unique blend of emotional depth and explosive impulsiveness. Drawing from his rich heritage of Italian, English, Scottish, and Irish roots, Reedus infuses Murphy with a raw and relatable intensity that fuels his transformation into a vigilante.
Norman Reedus On 'Charmed'
In the enchanting world of Charmed, Norman Reedus made a memorable appearance as Nate Parks in the season 5 episodes "Sense and Sense Ability" and "Necromancing the Stone." As the story unravels, Reedus masterfully infuses Nate with a blend of charm and complexity, epitomizing his knack at character development. His presence in the world of Charmed serves as a testament to his versatile talent, creating a character forever entwined in the mystical allure of the series.
Experience the 'New Norm'
It can't be denied that Reedus brings an unparalleled charisma to every character he embodies – even when simply being himself. Follow along with his ongoing journey in Ride with Norman Reedus and Daryl Dixon, both coming to AMC on Sept. 10, 2023.  

Frequently Asked Questions
How old is Norman Reedus?
Norman Reedus was born on January 6, 1969, making him 54 years old.
How tall is Norman Reedus?
Norman Reedus is 5'10'' – did you know he once was a fashion model?
Is Norman Reedus married?
Although a father of a son with supermodel, Helena Christensen, the pair were never married.
What is Norman Reedus doing now?
Norman Reedus remains busy as an actor, artist and photographer. Check him out in his newest shows, "Daryl Dixon" and "Ride with Norman Reedus" on AMC.