History will be made when international superstar Canelo Álvarez puts all four of his super middleweight titles on the line against the dangerous knockout sensation Jermell Charlo in a dream matchup. Don't miss this blockbuster showdown featuring two reigning undisputed champions squaring off for the first time. Two kings. One throne. No mercy. Canelo vs Charlo, live on Pay-Per-View – Saturday, September 30, 8 p.m. ET/5 p.m. PT
Headline Event
Don't miss these two undisputed boxers as they face off to see who reigns supreme.
Canelo Álvarez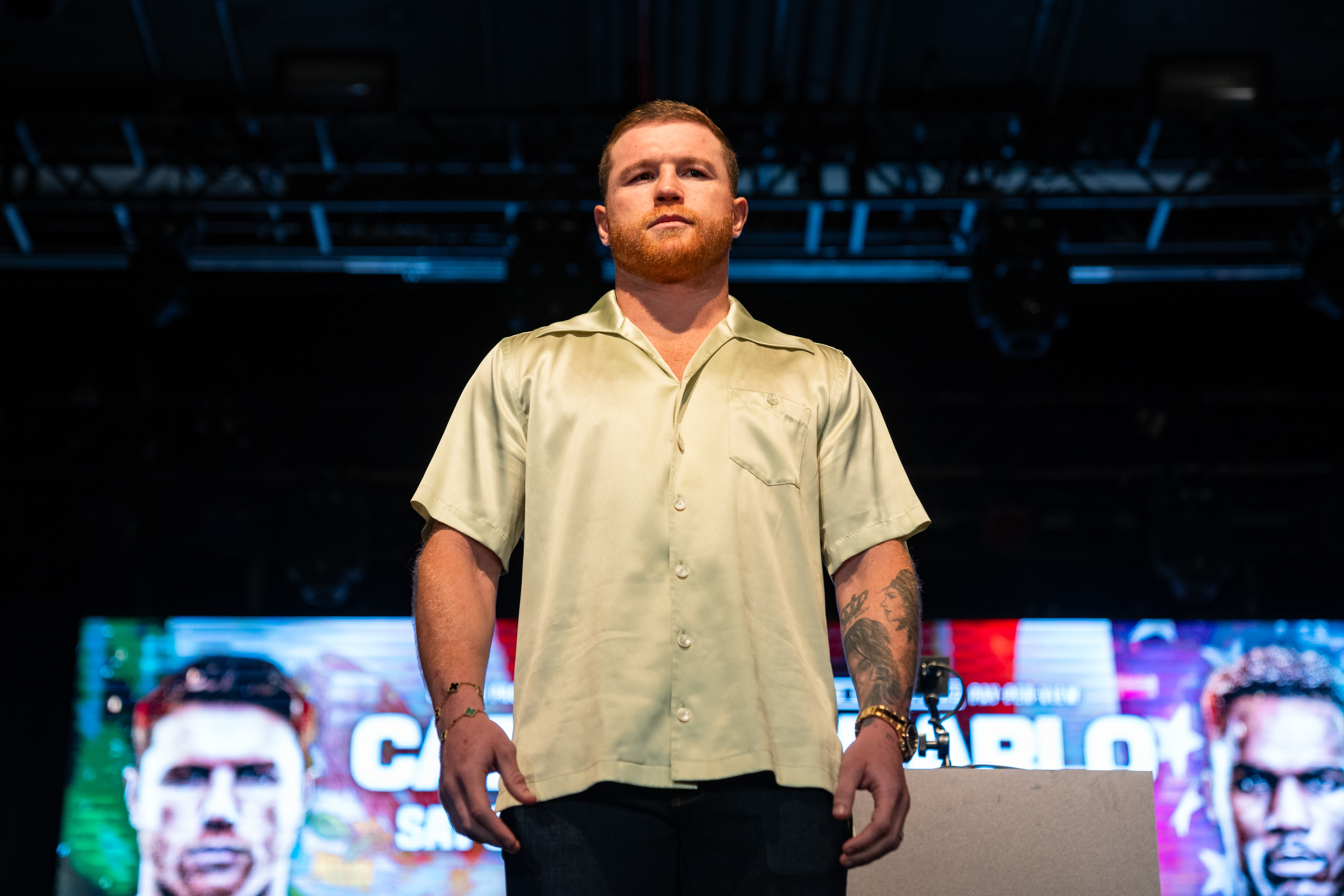 Saul "Canelo" Álvarez, a legendary figure in the world of boxing, is poised to secure his place as a first-ballot Hall of Famer with an illustrious career spanning multiple weight classes. Born as Santos Saul Alvarez Barragan on July 18, 1990, in Guadalajara, Mexico, he emerged as the youngest among eight siblings, facing adversity as a red-haired, freckle-faced child who was subjected to childhood bullying. Encouraged by his boxing lineage, Alvarez began honing his skills at the Julian Magdaleno Gym, earning the nickname "Canelo" (Spanish for "Cinnamon") from his trainers. His journey from amateur success to professional stardom reflects a remarkable rise, marked by numerous title wins and accolades. Alvarez's impact on Mexican boxing history is undeniable, as he continues to carve his own legacy among the sport's elite.
"I'm very happy to be involved in big fights like this. I hope that everybody enjoys this fight because it's going to be a great night for the fans and for everybody who has wanted to see this fight for a long time."
Jermell Charlo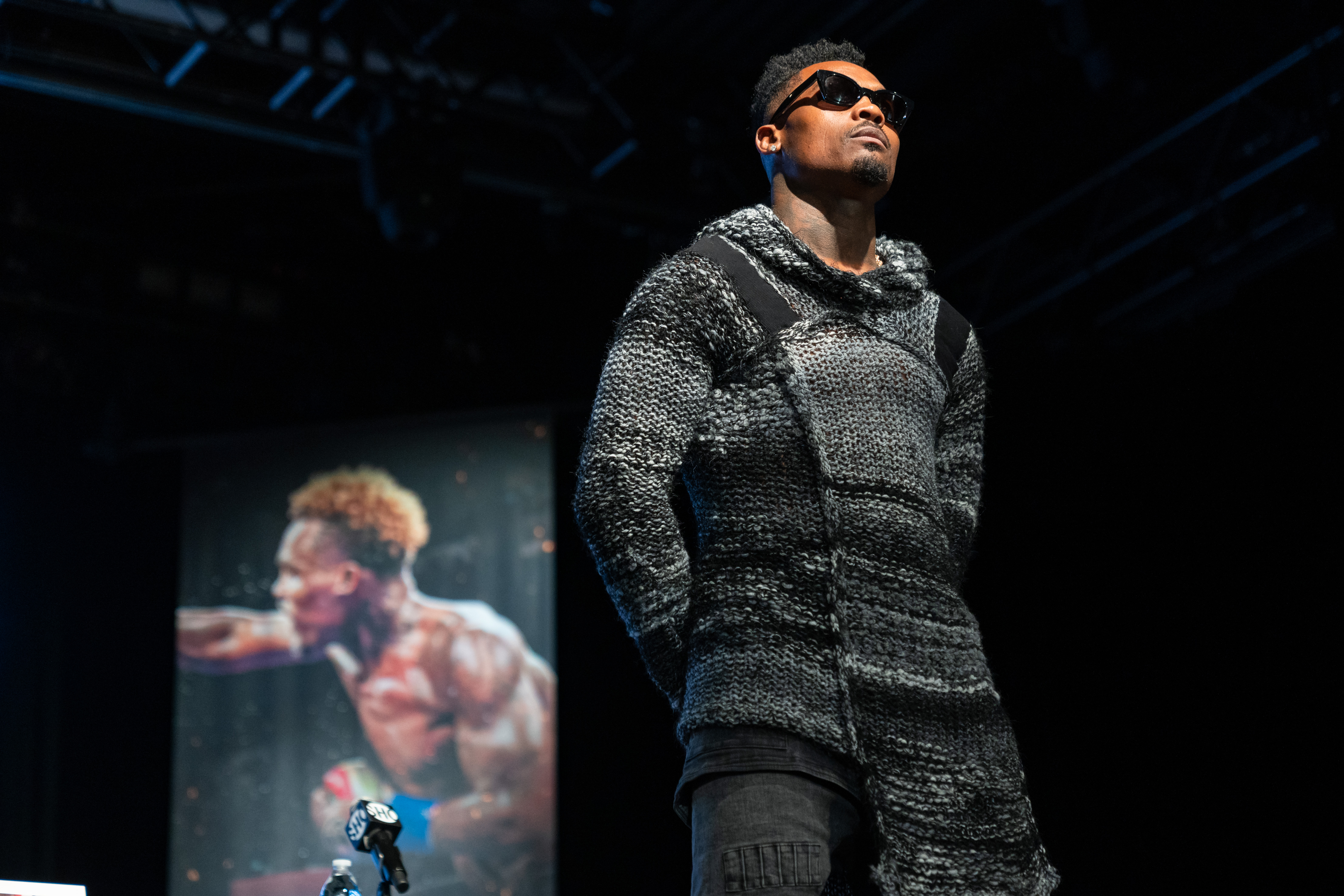 Jermell Charlo, "The Iron Man," emerged as a boxing trailblazer alongside his twin brother. Raised in Houston, Texas, their father introduced them to boxing, and Jermell embarked on a remarkable journey. He turned professional at 17, maintaining a powerful and technical style. In 2016, Jermell clinched the WBC's 154-pound title, becoming part of history as the first twin brothers to hold titles in the same division simultaneously. Despite setbacks, including a controversial loss, he reclaimed his championship. Jermell reached the pinnacle by unifying titles and eventually becoming the first male undisputed 154-pound champion in the four-belt era in 2022.
"When I got the call for this fight, there was nothing I could say other than 'let's go.' My whole career has kind of been all about chasing Canelo. He's been the top guy for a long time. The fight has presented itself now and I just have to get in there, do my job and be the best that I can be."
The Undercards
Before the headlining fight, there are several co-features to keep the energy high at T-Mobile Arena.
Jesus "Mono" Ramos Jr. vs. Erickson "Hammer" Lubin for Super Welterweight World Title Eliminator
Yordenis Ugas vs.  Mario "El Azteca" Barrios for Interim WBC Welterweight title
Elijah Garcia vs.Armando Reséndiz in 10-Rd. Middleweight Bout
How to Watch
Read on to learn how to tune in to see this exciting battle.
Event Details
Canelo Álvarez vs. Jermell Charlo
Saturday, September 30 at 8 p.m. ET/5 p.m. PT
T-Mobile Arena in Las Vegas, Nev.
Live on SHOWTIME PPV® for $84.95 for SD or HD.
To order, navigate to channel 123 from 9/29 – 9/30, text "Event" to 223322 or call 800.531.5000.