Boxing is sport at its most basic level — two opponents step into the ring and battle with only their fists and their wits (though, thankfully, they do wear some protective gear). It's the ultimate personal test, one most people won't even attempt.
In honor of the upcoming title unification bout between World Boxing Council Lightweight World Champion Mike Garcia and International Boxing Federation Lightweight World Champion Robert Easter Jr., DIRECTV would like to offer you a list of the best boxing movies to tide you over in between marquee bouts. The list is based both on personal opinion and critical consensus, which means there are a few obscure titles included. Perhaps you'll find a hidden gem.
10. Somebody Up There Likes Me (1956)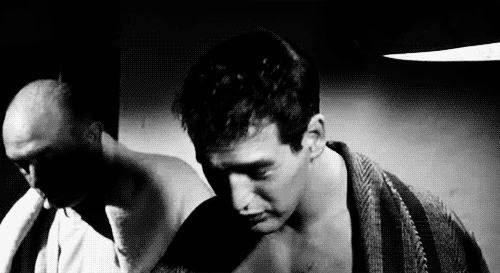 In one of his earliest roles, Paul Newman plays a gang member headed down the wrong path who is drafted by the Army and discovers his talent for boxing. It is the role that put Newman on the map, paving the way for his critically acclaimed turn in Cat on a Hot Tin Roof two years later.
Watch Somebody Up There Likes Me on DIRECTV
9. The Fighter (2010)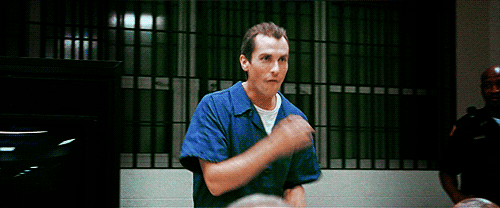 Based on a true story, The Fighter is about two half-brothers in Massachusetts who are torn apart and then brought back together by boxing. Mark Wahlberg and Christian Bale star as Micky Ward and Dicky Eklund, respectively, with Amy Adams co-starring as Ward's wife and Melissa Leo as the mother to the boys and seven other siblings, all girls. Leo won the Oscar for her performance.
8. Girlfight (2000)
Women boxers are still something of a novelty in 2018, though it is hardly a sport for men only anymore. This hidden gem from 2000 stars Michelle Rodriguez as a troubled teen who channels her anger into boxing. She faces obstacle after obstacle in the male-dominated sport but perseveres — even when facing male opponents.
7. Creed (2015)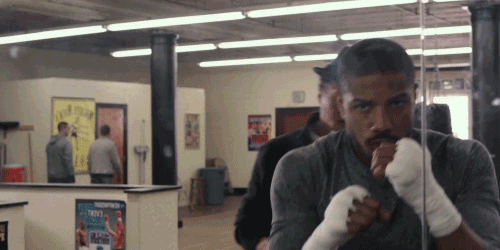 It is not often that the seventh installment in a movie franchise is one of the strongest, but Creed defies the odds. Michael B. Jordan stars as Apollo Creed's (Carl Weathers) son, Adonis, and Sylvester Stallone reprises his famous role of Rocky Balboa, training Adonis while battling his own mortality when he is diagnosed with cancer. It earned Stallone his first Oscar nomination since the original Rocky.
6. Requiem for a Heavyweight (1962)
This film actually started off as a teleplay. It was produced for Playhouse 90, a live television program from the 1950s. In 1962, it was adapted as a feature film, starring Anthony Quinn as Luis "Mountain" Rivera, a former boxer whose claim to fame was facing a young Muhammad Ali in the ring. It is a tragic look at what life can be like for athletes who are no longer at the top of their game. Quinn and co-stars Jackie Gleason and Mickey Rooney all received critical praise for their performances.
Watch Requiem for a Heavyweight on DIRECTV

Advertisement
5. Unforgivable Blackness: The Rise and Fall of Jack Johnson (2004)
One of Ken Burns' lesser-known documentaries, this PBS two-parter acts as both a biography of boxer Jack Johnson but also a stark look at the racism and social inequality of the era, with boxing as the backdrop. Keith David narrates, with Samuel L. Jackson providing the voice of Johnson.
Watch Unforgivable Blackness on DIRECTV
4. Million Dollar Baby (2004)
Clint Eastwood directs and stars in this award-winning movie as Frankie, a boxing trainer who grudgingly agrees to train Maggie (Hilary Swank), a waitress whose dreams of being a boxer. Frankie's estranged relationship with his own daughter parallels his trainer-trainee relationship with Maggie. When tragedy strikes in the ring, Frankie is confronted with the hardest choice of his life. The film won Oscars for directing, lead actress for Swank, supporting actor for Morgan Freeman and Best Picture of the year.
Watch Million Dollar Baby on DIRECTV
3. Raging Bull (1980)
This third collaboration between director Martin Scorsese and actor Robert De Niro is arguably their greatest film together. De Niro stars as self-destructive middleweight boxer Jake LaMotta, whose obsessive jealousy and rage destroy his family and torpedo his boxing career. It earned De Niro his second Oscar.
2. When We Were Kings (1996)
This documentary chronicles Muhammad Ali's famous 1974 "Rumble in the Jungle" bout with George Foreman, weaving real footage with interviews from Norman Mailer, Spike Lee, George Plimpton and more. It takes a hard look at the delicate balance between the people of Zaire's love for Ali with the questionable decision to hold the fight in a country ruled by a brutal dictator.
Watch When We Were Kings on DIRECTV
1. Rocky (1976)
Plenty of good boxing movies came before and after this film, but this Sylvester Stallone classic still comes out on top. Despite a slew of sequels that never quite lived up to the original (Creed notwithstanding), this rags to riches boxing story lives on as one of the greatest sports films of all time. It earned 10 Oscar nominations, winning for Best Picture, Best Director, and Best Film Editing.
After you've had your fill of rumbles in the ring with these films, tune in to the Garcia vs. Easter Jr. fight Saturday, July 28 at 10 p.m. ET/PT on DIRECTV.

Advertisement