You're settled into the couch with a cup of tea — or a beer — after a long day at work. You're flipping through channels, but you feel like you've seen it all before. Here's the thing: We're certain you haven't. Try turning on one of these must-watch documentaries to discover new stories that you couldn't make up if you tried. 
What Are Some Good Documentaries to Watch?
While "true crime" documentaries have exploded in popularity thanks to streaming services, the truth is that this genre has been around since way before the internet. While we didn't take it all the way back, here are the best documentaries to watch from the '80s onward. 
Find the best streaming package for documentaries, movies and more.
'The Thin Blue Line' (1988)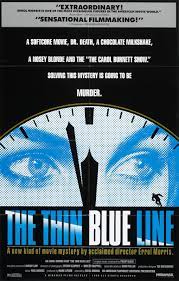 True film aficionados know that The Thin Blue Line is one of the earliest must-watch documentaries. Director Errol Morris pioneered the use of event re-creation and narrative storytelling to create a thrilling documentary about the murder of a Dallas police officer — and changed the true crime genre forever. 
'Hoop Dreams' (1994)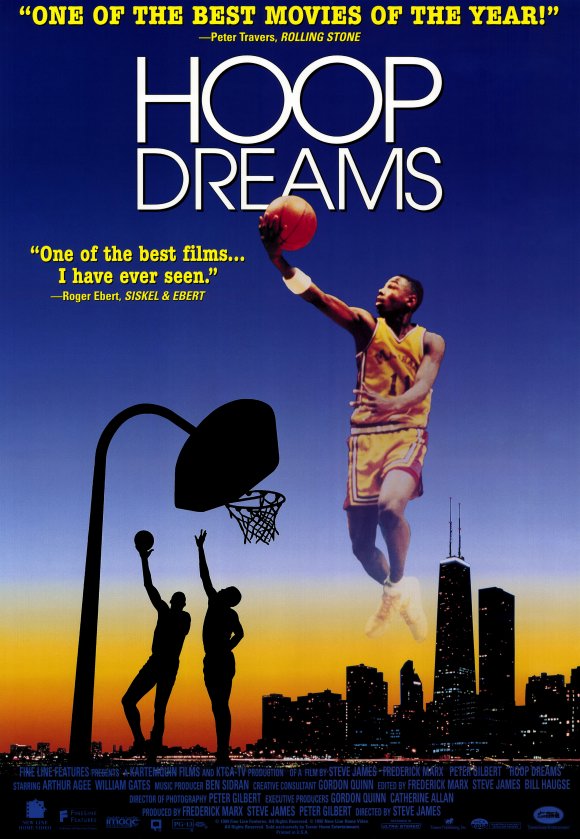 Hoop Dreams, which follows two African American high school basketball players who aspire to go pro, didn't set out to be an award-winning, game-changing documentary. Yet it won an Audience Award at the 1994 Sundance Film Festival, earned rave reviews from Roger Ebert and went down in history as one of the best basketball movies of all time. 
'Spellbound' (2002)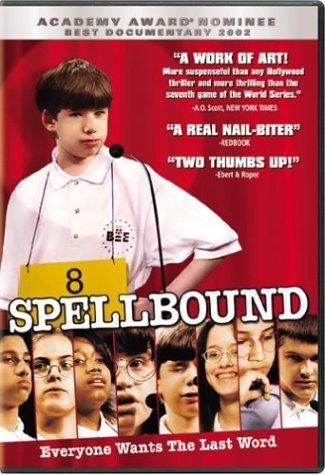 The world of spelling bees may not top your list of documentaries to watch, but this Oscar-nominated film is fascinating. Spellbound follows eight spelling bee finalists as they compete for scholarships and pride in Washington, D.C. What it's really about is much larger: modern American society itself. 
'Grizzly Man' (2005)
Grizzly Man is film pioneer Werner Herzog's examination of the story of Timothy Treadwell, an environmentalist who lived among brown bears in Alaska until he was killed by one of the very bears he admired. It's a story of nature, passion and love, and it needs no embellishment to leave you feeling moved. 
'March of the Penguins' (2005)
If you're looking to watch documentaries about animals, there are lighter options available. March of the Penguins is an entertaining, family-friendly look at an annual penguin migration and the sheer dedication it takes to make it. The cinematography is impressive and the narration by Morgan Freeman is spot-on, making this a much-loved nature documentary. 
'Man on Wire' (2008)
Man on Wire was released in 2008, but it takes place in the world of New York City in the 1970s. High-wire walker Philippe Petit is planning the walk of the century: a routine between the Twin Towers. It's an unbelievable, once-in-a-lifetime feat — the type of drama that certainly makes for good documentaries to watch. 
'Free Solo' (2018)
Speaking of high-flying, heart-stopping documentaries to watch, let's talk about Free Solo. This astonishing film provides plenty of dramatic footage of Alex Honnold, a free climber who renounces safety gear in his quest to reach the top of Yosemite's El Capitan. It's an in-depth, inspiring look at what it takes to reach an extreme goal. 
'They Shall Not Grow Old' (2018)
They Shall Not Grow Old isn't your typical must-watch documentary. It uses restored and colorized images and film to piece together a realistic look at World War I, often making you feel you are right there. It took director Peter Jackson (better known for a little film series called The Lord of the Rings) more than a year to assemble, and it's well worth a watch. 
'My Octopus Teacher' (2020) 
Filmmaker Craig Foster set out to film his encounters with an octopus off the coast of South Africa, but he learned more than he expected. He decided to share his life lessons in My Octopus Teacher, which exploded on the scene during the quarantine days of 2020 and quickly went viral. It should be on any animal lover's list of documentaries to watch.  
'Summer of Soul' (2021)
You've heard of Woodstock, but you may not have heard of the Harlem Cultural Festival. This documentary from musician Questlove sets out to change that. Summer of Soul is as much about amazing musical footage of legendary acts like B.B. King and Stevie Wonder as it is about the politics of the 1960s and the enduring need to speak truth to power.  
'The Rescue' (2021)
There's no need for fictional superheroes when there are enthralling, must-watch documentaries like this one. In 2018, a Thai soccer team was trapped deep inside a cave when it flooded, leaving them stranded and running out of oxygen. The Rescue is daring and dramatic, the rescuers are heroic and the community that unites around them is truly inspiring. 
'All That Breathes' (2022)
In the true form of all good documentaries to watch, All That Breathes takes a seemingly small subject and makes it about something much larger. Brothers Saud and Nadeem spend their time saving black kites, a common bird. It's a seemingly futile task in the famously polluted city of Delhi, yet ultimately this eye-opening HBO documentary is about the power of compassion, hope and humanity under any conditions. 
'Stolen Youth: Inside the Cult at Sarah Lawrence' (2023) 
They say that truth is stranger than fiction, and that's certainly the case when it comes to many documentaries. This one focuses on Larry Ray, a middle-aged father who moves into his daughter's dorm room and begins indoctrinating her roommates into a sex cult. But more importantly, it focuses on the survivors, spotlighting their strength, grace and hope for the future. 
Where Can I Watch Documentaries?
Sometimes we want to be entertained by other people's lives instead of thinking about our own — and there's nothing wrong with that. When all you want to do is relax with a good documentary, DIRECTV has you covered. With DIRECTV, you get many of the most popular documentary networks, like A&E, HBO, History Channel, National Geographic and more. Plus, you get a variety of movies on demand. Just tune in and press play.  
Keep the drama in the documentary, not your life. Explore DIRECTV and DIRECTV STREAM for more documentaries.
The content is featured on https://www.directv.com/insider/ is editorial content brought to you by DIRECTV. While some of the programming discussed may now or in the future be available affiliates distribution services, the companies and persons discussed and depicted, and the authors and publishers of licensed content, are not necessarily associated with and do not necessarily endorse DIRECTV. When you click on ads on this site you may be taken to DIRECTV marketing pages that display advertising content. Content sponsored or co-created by programmers is identified as "Sponsored Content" or "Promoted Content."