It's blazing hot out there. Why not head inside to watch your favorite shows, events and sports? Cool off, dim the lights and get into these Hollywood blockbusters, hit series and major events.
'Spider-Man: No Way Home' – STARZ®
Unmasked, and with his true identity out in the open, Spider-Man (Tom Holland) relies on help from Doctor Strange (Benedict Cumberbatch) to discover what it really takes to be a superhero. Explore the complicated web.
'Claim to Fame' – ABC – Mondays 10/9c
Frankie and Kevin Jonas (yep, those Jonas') host this challenge series where little-known relatives of celebrities live together with concealed identities to find their own paths to fame and a $100,000 prize. Who will step out of their famous family's shadow?
'Grown-ish' – Freeform – July 20
As Zoey (Yara Shahidi) enjoys post-graduate life, Junior (Marcus Scribner) is now starting his educational journey at Cal U. Follow along as these young adults come into their own while tackling current social issues. Grow along with them.
X Games – ESPN/ABC – July 20-24
Embark on an epic journey through action sports like skateboarding, moto cross and BMX at the Summer X-Games 2022. The event will be streaming on ESPN and ABC. Get the games rolling.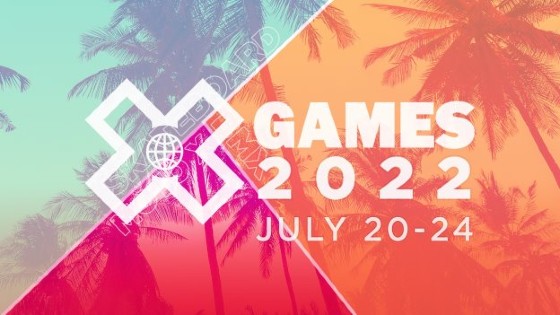 'Young Dylan' – Nickelodeon – July 21
Young Dylan (Dylan Gilmer) is back at it for season 3, as this aspiring hip-hop star settles into his uncle's house even further. Watch this lighthearted Tyler Perry show.
'Black Love' – OWN – July 23
This NAACP award-nominated series is back for its sixth season and will continue to explore the narrative around the complicated, inclusive and diverse entity of "Black Love." Cuddle up and dig in.
'Shark Week' – Discovery Channel – July 24-31
Ready to sink your teeth into Shark Week? Back with 23 features and a full week of apex predators, the deep-sea action and adventure is poised to strike. Dive in headfirst. 
'Are You Afraid of The Dark?' – Nickelodeon – July 30
Based on beloved '90s kid classic, "Are You Afraid of the Dark?" Ghost Island returns for its third installment. With new mysteries, chills and jump scares, we can't wait to turn out the lights and get goosebumps. Time to get scared.
'City on a Hill' – SHOWTIME® – July 31
Corruption knows no limits in a new season of City on a Hill, starring Emmy® nominee KEVIN BACON and SAG Award winner ALDIS HODGE. Watch the season premiere on Friday, July 29.
'Industry' – HBO® – August 1
In the second season of this cutthroat British drama, everyone returns to the office in a post-Covid world and are faced with an even more fast-paced and work-heavy environment. Get into an Industry you can bank on.
'Married at First Sight' – Lifetime – July 6
Returning for its 15th season, Married at First Sight brings more complete strangers together to tie the knot. Pastor Cal and Dr. Pepper will return, while a Hollywood producer, DeVon Franklin and author and relationship advisor, Dr. Pia Holec will add their fresh insight to the unions. Will these new couples last? Only one way to find out.
'Big Brother' – CBS – July 6
A new set of houseguests will move into a shared house for Big Brother 24, with host Julie Chen Moonves keeping them honest. Who will survive the isolation and win the $750,000 grand prize? Watch and find out.   
'The Green Planet' – PBS – July 6
Let Sir David Attenborough's soothing voice take us on a journey into the little-known, and often- overlooked world of plants. Explore photosynthesis and beyond with The Green Planet.
'The Challenge: USA' – CBS – July 6
Join CBS all-stars from Survivor, The Amazing Race, Love Island and Big Brother as they compete in the unpredictable, difficult and demanding game where no one can be trusted. The Challenge: USA kicks off on July 6 on CBS.
'Flowers in the Attic: The Origin' – Lifetime – July 9
How did the antagonist from beloved novel and movie, Flowers in the Attic, become the malevolent matriarch? We'll find out in the new Lifetime series, Flowers in the Attic: The Origin.
'Below Deck: Mediterranean' – Bravo – july 11
We go Below Deck on a new boat, with a new crew of nine as they sail a yacht through the Mediterranean. Follow along as they make waves and right their course on Below Deck: Mediterranean.
'The Bachelorette' – ABC – July 11
In season 19, you're not seeing double, there are two Bachelorettes hoping for the chance to find the loves of their lives.  Watch The Bachelorette on ABC.
'What We Do in the Shadows' – FX – july 12
The kookiest Staten Island vampires return for season four to embark on a new venture, raise a young Colin Robinson and of course, feed to their hearts content. Dig into What We Do in the Shadows.
British Open – GOLF Channel – July 14-17
The 150th British Open will return to The Old Course in St. Andrews for the 30th time. The Open Championship tees off July 14  featuring some of the best golfers across the world. Watch the British Open on GOLF Channel.
MLB All-Star Game – FOX – July 19
Los Angeles will go crazy when the MLB All-Star Game takes over Dodger Stadium on July 19. See the best players selected from the American League and National League as they battle it out at the MLB All-Star game on FOX.
Find out what's on TV tonight, so you never miss your favorite moments in sports, dramas, reality and so much more. Find even more great shows and movies to watch in our latest Watch Guide.
There are more fantastic TV shows to watch on DIRECTV, STREAM and UVERSE.