Conor McGregor's return to the Octagon at UFC 229 from Nevada's T-Mobile Arena is no tepid warm-up card. On Oct. 6, he's diving back in against the inimitable and undefeated lightweight champion Khabib Nurmagomedov. The UFC's Irish icon is back after winning the Lightweight title against Eddie Alvarez at UFC 205 in Nov. 2016, and his matchup has earthshaking ramifications.   
McGregor's bombastic energy isn't necessary to promote this match. A corpse could animate a significant level of interest for the UFC's pay-per-view dream come true. Khabib is the most lethal threat he's ever faced in the UFC.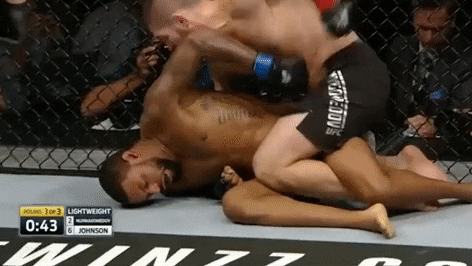 Fans have been agog over the possibility of a Khabib-McGregor showdown since the latter escalated their rivalry in April. During a pre-fight news conference in Brooklyn, McGregor worked himself into a rage, showed up and attempted to slow a bus carrying Khabib and several fighters by flinging a trash can and dolly through one of its windows. 
Theatrics aside, these two fighters take oil and water approaches to combat. Khabib, 26-0 and winner of every round in his MMA career is the preeminent grappler and ground-and-pound fighter in the UFC. Khabib's 21 takedowns in a 2013 match against Abel Trujillo is the most ever performed in a UFC fight. McGregor may not have been able to outbox Floyd Mayweather, Jr. last year in the ring, but he is a heat-seeking striker, who prefers to stand-up his opponents and level them via kicks and left hooks that land like missiles.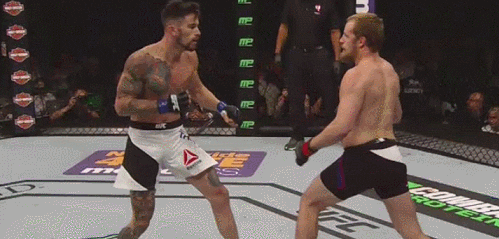 McGregor's 74-inch reach gives him a slight advantage over Khabib and he's made great use of his length to this point, knocking out 18 foes in 21 fights. His strategy involves getting Khabib into range and knocking his block off. He's hinted at as much by declaring his intention to test Khabib's "glass jaw." Khabib is a believer in speaking softly, carrying a big stick, then clubbing 'em over the head with it. That reticence can be deceptive. Khabib, a native of Dagestan, was raised to do this.
Knockouts are a rarity for Khabib, who is just as likely to win by submission or by flattening his opponent with his fists as a ground striking specialist. McGregor's average fight time of 8:08 compared to Khabib's 13:31 per fight is indicative of this stylistic difference. Nate Diaz and even Mayweather exposed McGregor's lack of stamina before pummeling him once he became visibly fatigued.
Khabib plays to his own strengths. The man who was raised to wrestle bears in his childhood is more dependent upon taking opponents to the mat, which he does an average of 5.44 times per match. His path to victory likely involves turning McGregor into a fish out of water by cutting his legs out from underneath him and testing his grappling skills. McGregor averages fewer than one per match. Clearly, this is a battle of wit and will as both will be attempting to force the other to leave their comfort zone. 
McGregor's mantle as the UFC's most dominant pound-for-pounder fighter is on the line. A loss to Khabib would be a greater blow to his reputation than his record. Few fighters have ever been so confident in their ability and staked so much of their identity in their infallibility as McGregor has.  
April's bus incident carried this virulent feud to new heights. The only outcome is for one of these fighters to suffer a mighty fall in one of the most consequential main cards in recent UFC history.
More UFC 229
DIRECTV Exclusive Interview with UFC Insider Megan Olivi
DIRECTV Exclusive Interview with UFC President Dana White
Infographics