---
DIRECTV: Dana, you mentioned that UFC 229 buys were trending at around two million, which would crush the 1.65 million buys that the McGregor/Nate Diaz rematch pulled in. What is it about McGregor and Khabib, in particular, that has piqued the fan's interest?
Dana White: This thing's trending up over 2.5 million now, closer to three. So if you look at Mayweather vs. McGregor, when we did the MayMac world tour, the biggest press conference we did out of that whole tour was London, and over the last year that thing's done like 4.7 million views on YouTube. In the last two weeks, Khabib vs. McGregor has done 4.5 million views on YouTube.
DIRECTV: Wow, that far exceeds the already high expectations.
Dana White: Exactly. Then we have a show called UFC Embedded, that we do for social media, and it's on YouTube. The first one we did for MayMac did 800,000 views in the first 24 hours. The one for UFC 229 is at 1.7 million views in the first 24 hours.
DIRECTV: I guess that brings us back to the question, what is it about these two guys? We know that McGregor is a million pay-per-view buy seller every time he fights, but what is about this matchup that really has fans excited?
Dana White: Well this is it, man. There's a reason that this thing's trending off the charts right now. It's because you have the very best in the world facing each other. This is what fans like to see. This is the Mayweather/Pacquiao of MMA happening when it should actually happen, not seven years after it should have happened.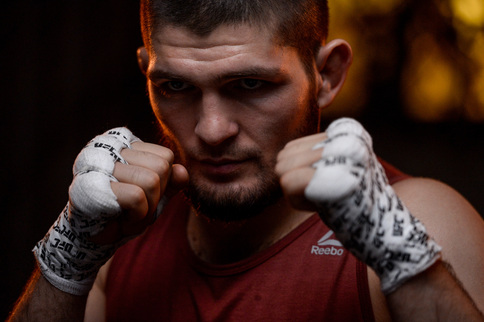 Khabib Nurmagomedov
DIRECTV: As a promoter, do you look specifically for match-ups that present stylistic differences? For instance, do you look for a puncher versus a grappler? Would that sell better than two knockout artists facing each other?
Dana White: Nope, we sell the best versus the best. From the minute you come into the UFC, and when you first get signed, you start fighting the best in the world. When you really get to the top here, when you're in the top five, you've literally beat the who's who, all the best fighters in the world, to break into the top five. So there's never any doubt, "Oh, this guy dumped a bunch of people. He got a bunch of easy fights. He did this, he did that." Every guy and girl that fights here, has only fought the best since the day they walked in the door.

Advertisement
DIRECTV: It's so rare to see a UFC fighter with an undefeated record, like Khabib. In fact, I think he's the only current champion who's undefeated in the UFC. By contrast, there are so many undefeated boxers out there, but why is it so hard for the UFC fighters to stay undefeated?
Dana White: There's so many different ways to win and lose, and like I said before, the best always fight the best. You never fight easy fights. So Khabib is 26 and 0, which is huge. 26 and 0, I mean, that's very, very hard to do. Not only that, the guy has never lost a round in the UFC. Never lost a round.
DIRECTV: What do you think about Conor's ring rust? Do you think that will be a factor? Or do you think that doesn't really affect a guy with his power?
Dana White: I think it's a real thing. I've always been a big believer in ring rust, but we'll see what happens with Conor. Conor is a very unique, special individual.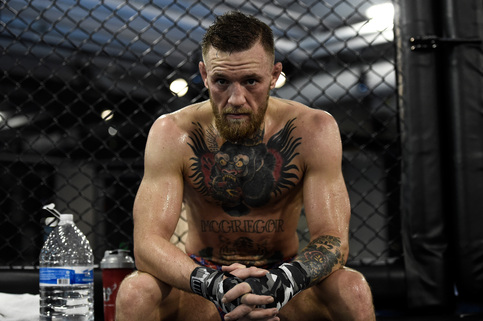 Conor McGregor
DIRECTV: Jumping ahead to UFC 232, another huge fight coming up on the women's side is Cris Cyborg matched up against Amanda Nunez. It's got to be one of the most highly-anticipated women's fights in UFC history. How do you see the women's side evolving in the coming years?
Dana White: Yeah, it's one of these things that has absolutely taken off and people love it. These women are so technical, and most of the women's fights are so good. People have become huge fans.
DIRECTV: Are you happy with the four divisions you have now? Are you going to add a division or two?
Dana White: I'm not looking to add any divisions, but I'm not saying that I wouldn't. I think what's going to happen is girls that would have played something else, whether it's basketball, gymnastics or something, they are going to end up getting into fighting. Just like the men, these really good athletes that would've done something else [in the past], they will end up becoming mixed martial artists and fighters. I think you're going to see the level of women's competition continue to go through the roof.
DIRECTV: Watching the UFC over the years, there are some fighters that totally get the marketing side of the sport and others that seem disinterested in it. How do you deal with fighters that aren't natural self-promoters? Do you try to coach them at all?
Dana White: No, I like what your personality is. Listen, everybody needs to get a little time on camera to get used to it. Then the cameras don't bother you as much. But I like everybody to be themselves. We don't do any type of media training or try to get people to act a certain way. A lot of these fighters graduated from college. They're all smart people. They come from lots of different backgrounds, and I think it's very appealing. I try not to mess with that.
DIRECTV: I guess it presents great contrast. Like Khabib and McGregor's personalities couldn't be more different.
Dana White: Exactly.
DIRECTV: Lastly, how has your particular role changed? First, since the buyout with IMG, and then second, since your deal with ESPN? Are you still in the same role or has your role changed?
Dana White: I'm still in the same role. This is a huge company and there's a lot of ancillary businesses. I mean, UFC GYM is a billion dollar business on its own. The video game makes a lot of money, all this other stuff. I'm actually sitting in a room right now where there's writing on all four walls. One wall, has all of the fights that are coming up. There's another wall that has every fighter under contract and the top 15 in each weight class. We have all the arenas we've been to, whose contracts are up. My Tuesday Night Contender series, the guys who won and what numbers they pulled, how many people watched.
This is where I spend most of my day. I focus on the production, in-house and on television. I focus on up and coming fighters and finding and grooming new talent and putting on the best fights in the world. Because without that, it's literally the heart and soul of this company. Without that, all the other stuff doesn't really matter. It's what I focus on 24/7. It is my absolute passion. It's what I love to do and what I will do until I don't want to do it anymore.
---
Don't miss UFC 229: Khabib vs McGregor, Saturday October 6th, live on pay-per-view!
More UFC 229
DIRECTV Exclusive Interview with UFC Insider Megan Olivi