It's been a whirlwind of a year for fantastic video games, and 2019 isn't even over yet. With the holidays just around the bend, it's time to look in the rearview mirror and take inventory of some of the most excellent titles that debuted later on in the year, all praise-worthy contenders for the favorite title on your gaming gift list. Whether you're looking for a new game for your collection or need to choose the right electronic diversion for someone close to you, you can't go wrong with the latter half of 2019's showcase of video game goodness.
Death Stranding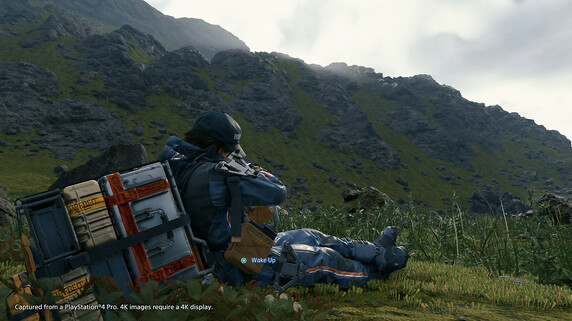 Death Stranding is Hideo Kojima's latest opus. The creator of the seminal Metal Gear Solid series went all out with a cinematic and compelling journey that follows Sam Porter Bridges, a man on a mission to reconnect a broken America. His primary job is delivering cargo to the various shelters left behind in the country after a devastating event known as the Death Stranding. One by one, he'll connect them to the "Chiral Network," a technology that can help humanity take their first shaky steps toward reuniting.
As Sam, you'll have to organize your cargo, plot courses through immense spaces to transport it back and forth, and avoid terrifying tar-like ghosts known as "BTs" that you cannot see with the naked eye. All the while, you'll be avoiding a type of rain called Timefall, which ages everything it touches. Yes, it's a bit like a FedEx delivery person simulator, but it's one of the most unique and exciting game experiences you'll have all year.
Star Wars Jedi: Fallen Order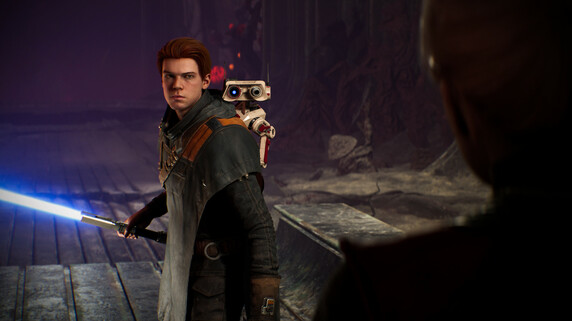 The first single-player Star Wars title in nearly a decade, Star Wars Jedi: Fallen Order is the perfect way to scratch any Star Wars fan's itch until the final film in the Skywalker film series finally debuts this December. But it's so much more than that, too. It's an exciting original story with a sprightly adventurer for a protagonist who'll quickly worm his way into your heart. Young Padawan Cal Kestis is one of the few remaining Jedi after the execution of the nefarious Order 66, which resulted in the massacre of the Jedi Order. When Cal's found out by the Empire, he sets out on a quest to help rebuild the Jedi Order, with the help of former Jedi master Cere Junda. It's a challenging third-person adventure with plenty of chances to wield your own lightsaber and kick some serious Imperial butt. What more is there to ask for when it comes to a Star Wars game?
Call of Duty: Modern Warfare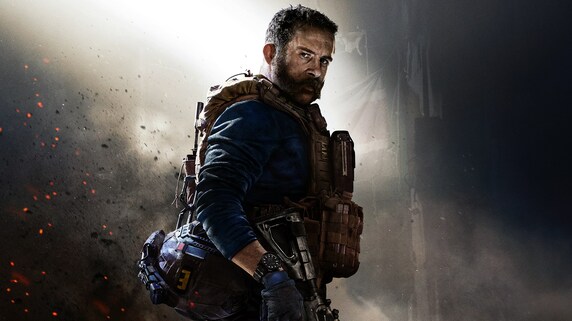 With every year a new Call of Duty game is released into the wild. This year's entry is one of the grittiest, most modern yet, with some truly gruesome moments and a wartime narrative that poses interesting questions about the nature of war and how it involves innocent individuals. It plays out like a satisfying war movie, with Hollywood blockbuster-styled visuals and gunplay that blows previous iterations of the game out of the water.
Each gun feels weighty and oppressive, and there's a certain responsibility that comes with this realistic portrayal of a modern conflict. It feels as though you could be watching a documentary in certain segments, and it's lost that over-the-top, hammy feeling that so many fans pooh-poohed in the past (for good reason, usually). For first-person shooter buffs who tire of playing Fortnite constantly, it's second-to-none when it comes to multiplayer as well, doffing zombie mode for miniature campaign missions and a variety of more realistic combat to keep you coming back for more. It's difficult to see how next year's Call of Duty could improve, as it's reached an impressive milestone already.
Pokémon Sword and Shield
The latest entry in the long-running Pokémon series is split into two versions, just like the rest of the games have been since the '90s introduced players to both Red and Blue versions. This new set of titles is different, however, as it's the first new core entries on the Nintendo Switch. The monster-collecting adventure has finally made the leap from Nintendo's Game Boy all the way to the DS and now to the console/handheld hybrid with great success. These versions introduce new Pokémon, an entirely new region to explore, and plenty of fun new ways to interact with the world and your monsters. You can cook curry with them, befriend them, and even help them grow to enormous sizes when competing in knock-down, drag-out gym challenges.
While many things have changed when it comes to Sword and Shield, much has remained the same as well. You're still on a journey to become the greatest Pokémon trainer possible, and to do that you've got to catch them all. While there are fewer Pokémon in these versions and new monsters to help round things out, there are familiar elements as well, such as the need to train your monsters up and get stronger, explore the world to find new species, and capture them in a variety of different Poké Balls. This is the newest evolution for the series, and it's looking fantastic.
Ring Fit Adventure
Can't be bothered to exercise simply because it's so boring? This Nintendo Switch title can help with that. Armed with a special peripheral that lets you take your Nintendo Switch Joy-Con controllers and place them in a ring-shaped apparatus, it offers a creative way to work out while enjoying a fun role-playing storyline. It's appropriate for players of any age who want to get in shape, and best of all, it's fun and easy to use. Who said working out had to be a chore? Ring Fit Adventure is here to prove the naysayers wrong with a little fun and magic.