The Final Four is almost is upon us, and if you haven't gotten enough basketball, these are the movies you need to watch to fill your March madness void before and after championship weekend.
From the silly to the heartbreaking to the utterly uplifting, there's a little something for everyone on the list, complete with a handy "hankie rating" so you exactly know what you're getting yourself into. (There can be crying in basketball). But whether a film is a zero-hankie comedic gem or a five-hankie cryfest, all of these are a slam dunk for basketball lovers out there.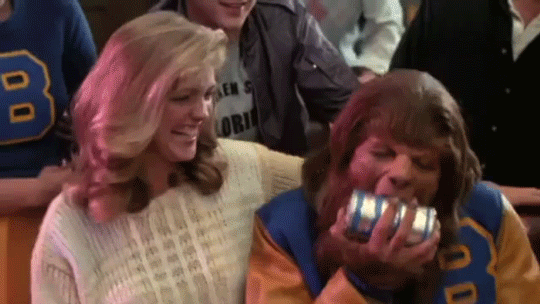 You can't have a list of great basketball movies without including Michael J. Fox's '80s comedy Teen Wolf. No, it is not some classic sports film, but it is a helluva lot of fun. If you've never seen it, you should watch Fox as a teenager who finds out he's a werewolf at least once. How is it connected to basketball? Because of course, the guy's wolfiness makes him an ace ballplayer and super popular dude. Duh.
Hankie Rating: Zero. Though some of the '80s fashions may make you (ahem) howl with laughter.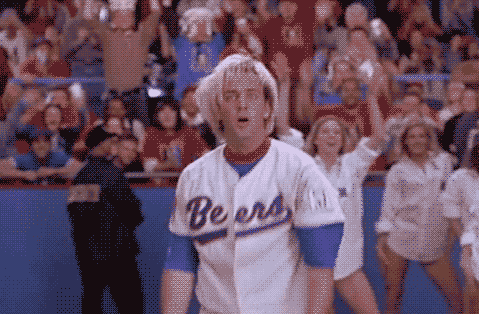 If you happened to miss this little 1998 gem the first time around, you should give it a look. No, it wasn't taking home any Oscars, but it's a solid comedy about two dudes (played by Trey Parker and Matt Stone) who invent a hybrid basketball-baseball game that slowly turns into a nationwide craze. When it becomes a professional league, the creators must grapple with corporate sponsorship and all the other things that start to suck all the fun out of the game they invented.
Hankie Rating: Zero. Unless it makes you cry with laughter.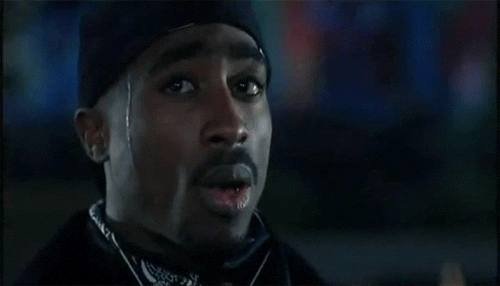 This 1994 drama stars Duane Martin (Real Husbands of Hollywood) as a high school basketball star who desperately hopes he'll earn a scholarship to play for Georgetown. In the meantime, he must choose whether to play for a team run by his high school coach or a team run by a local drug dealer in a local playground tournament. The cast is stacked — Marlon Wayans, Bernie Mac, Tonya Pinkins — but it is rapper Tupac Shakur as Birdie the drug dealer who is the real standout. His performance earned him high praise from critics, with Rolling Stone's Peter Travers writing, "It's Shakur who steals the show … Shakur creates in Birdie a gleaming portrait of seductive evil. He's as dangerous as the asphalt game that ends Above the Rim with a sustained roar of thunderous hoop action."
Hankie rating: Two. It's not a big tearjerker, but there are a few moments that'll have your eyes welling up.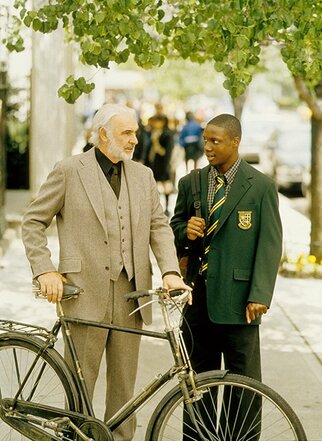 Credit: Columbia Pictures
This is another film full of heavy-hitters: Sean Connery, Rob Brown, F. Murray Abraham, Anna Paquin, and Busta Rhymes all play large roles, with a young Matt Damon coming in at the end in a small role. Brown plays Jamal, an academically and athletically gifted young man who befriends a reclusive author, Forrester (Connery), and begins to refine his writing skills. The drama comes in when Jamal is accused of plagiarism on an essay he wrote under Forrester's tutelage and is told he must win his high school state basketball title in order to have the plagiarism charges dismissed.
Hankie Rating: Two. There are a couple of sad moments here and there, but mostly this one is just a good, solid drama.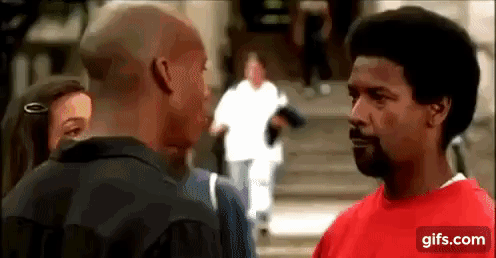 You can never have too much of director Spike Lee and Denzel Washington in your life, and He Got Game is the third of four collaborations between the legends. Washington plays Jake, the incarcerated father of one of the top high school basketball recruits in the country. The governor of New York tells Jake that if his son signs with "Big State," of which the governor is an alumnus, he'll reduce Jake's prison sentence. The only problem is Jake is in jail for accidentally killing his wife, and his son is reticent to help a father who is practically a stranger to him.
Hankie Rating: Three. Not so much a tearjerker, but more of a quiet drama.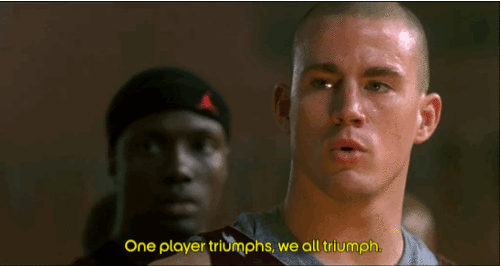 Samuel L. Jackson stars as Coach Ken Carter, based on a real-life high school coach who famously suspended his undefeated team due to poor academic performance. Undaunted in the face of criticism, threats, and violence, the coach maintains that a solid education is what his players really need — and [spoiler] they respond by getting their grades up. The film ends by telling viewers about how many of Carter's players went on to attend college and, in some cases, play basketball at the collegiate level. Bonus points: The movie co-stars before-they-were-famous Channing Tatum and Octavia Spencer.
Hankie Rating: Four. This is a feel-good sports movie.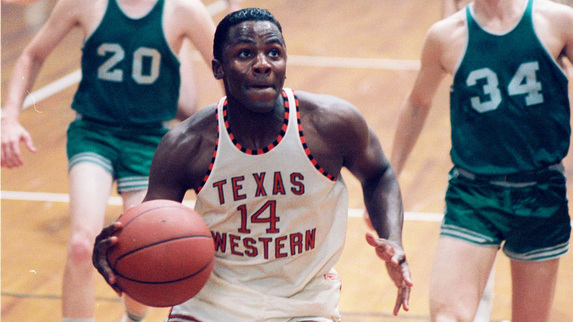 Credit: Walt Disney Pictures
Another true story, this film stars Josh Lucas as Don Haskins, the coach of Texas Western College, which was the first school to field an all-African American starting lineup in the NCAA tournament. Leading up to the tournament, the team faced threats, hatred, and violence, but they kept winning. In the tourney, the team ran the table, defeating perennial powerhouse Kentucky in the title game — and even knowing the outcome, the climax of the movie is still incredibly thrilling.
Hankie Rating: Four. This one gives you all the feels, even if they're happy tears.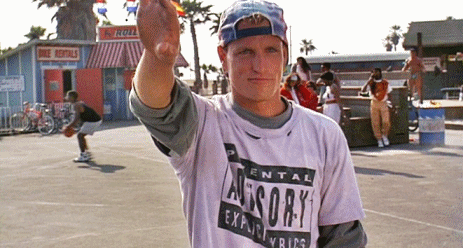 This 1992 comedy is a highly underrated sports movie, largely due to how great stars Woody Harrelson and Wesley Snipes are together. Their chemistry is incredible and really elevates an already-good script. Harrelson plays Billy, a former college basketball player who now hustles guys in streetball pick-up games, but he meets his match in Snipes' Sidney. The two adversaries eventually become friends and have each other's backs in the face of Billy's rapidly disintegrating personal life. And let's not forget Rosie Perez's amazing turn as Gloria, the Jeopardy-obsessed and long-suffering girlfriend of Billy.
Hankie Rating: Zero. This one is all about the laughs, with a few dramatic, heartfelt moments thrown in.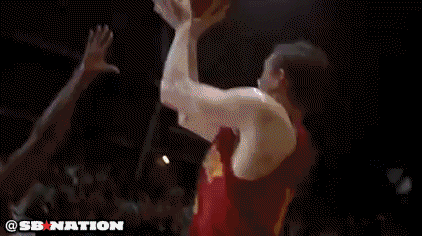 This 1986 classic is loosely based on a real-life team — taking a few liberties with the true story — but that hardly matters. It is one of the greatest sports films of all time, following an Indiana high school basketball coach (Gene Hackman) as he instills discipline and fundamentals into a small-town team on the road to the state championship.
Hankie Rating: Six. This film has so much heart it's almost too much to take at times.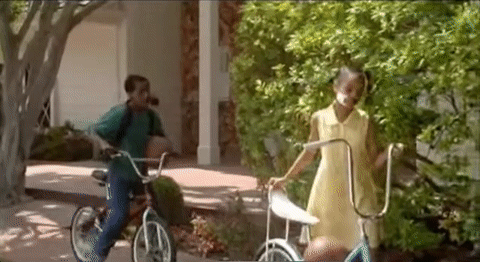 Omar Epps and Sanaa Lathan star as childhood friends who both dream of playing professional basketball. Of course, that's a little trickier for Lathan's Monica because the WNBA didn't exist for much of the time period of this movie. Their good-natured rivalry also becomes trickier as they leave adolescence for adulthood. But it's a basketball-themed romance with a clever narrative structure (time passes in quarters) that takes a hard look at the struggles that come with both trying to play professional ball and navigate a relationship that turns from friendship into something more.
Hankie Rating: One. Nothing really sad here, though the fast-forward epilogue may have you sniffling a little.
Credit: Fine Line Features
The only documentary on the list, Hoop Dreams follows two Chicago high schoolers who dream of becoming professional basketball players. The film examines all kinds of issues — education, race, socio-economic hardship, classism — and is largely considered one of the greatest documentary films of all time. It won Best Documentary from a number of festivals and critics groups and was nominated for an Oscar for Best Editing.
Hankie Rating: Three. This is a very frank and honest look about growing up poor in an inner-city with dreams of getting out.