Are you a new English Premier League (EPL) fan in the United States? Are you having difficulty picking out a team to root for? Well, you're in luck. We've put together a handy guide that explains which Premier League team you should root for based on where you live in the United States. 
Let's jump in!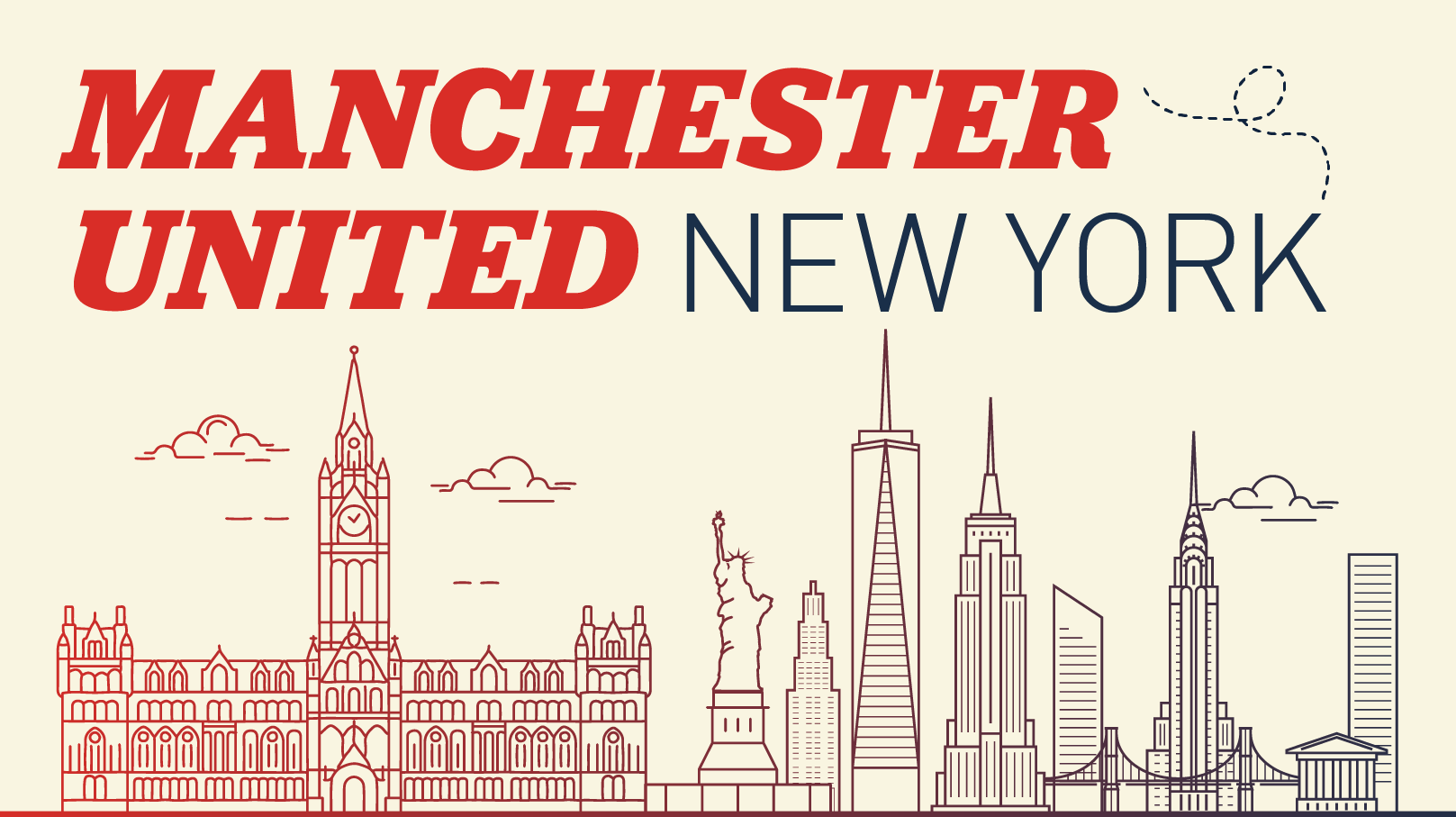 New York — Manchester United 
Manchester United is the most popular football club in England. It might even be the most popular football club in the world. New York is the biggest city in the United States, and the popularity of the New York Yankees hat might rival the popularity of the Manchester United kit. As a result, it makes sense for New Yorkers, especially Yankees fans, to cheer for Manchester United. However, popularity isn't the only factor that could make New Yorkers want to root for the Red Devils.
There are a lot of similarities when you dig into the history of both the Yankees and Man U. Manchester United dominated the Premier League in the 1990s and 2000s, but they're no longer the best club in England — despite having one of the highest payrolls in the EPL. From 1992 to 2012, Manchester United won the Premier League title 12 times. They have 13 total EPL trophies – nearly double the No. 2 club Manchester City's seven titles. Similarly, the New York Yankees have the most World Series titles by far – 27 – but their last World Series title came in 2009. The Yankees also had a dominant turn of the century, winning four World Series titles between 1996 and 2000.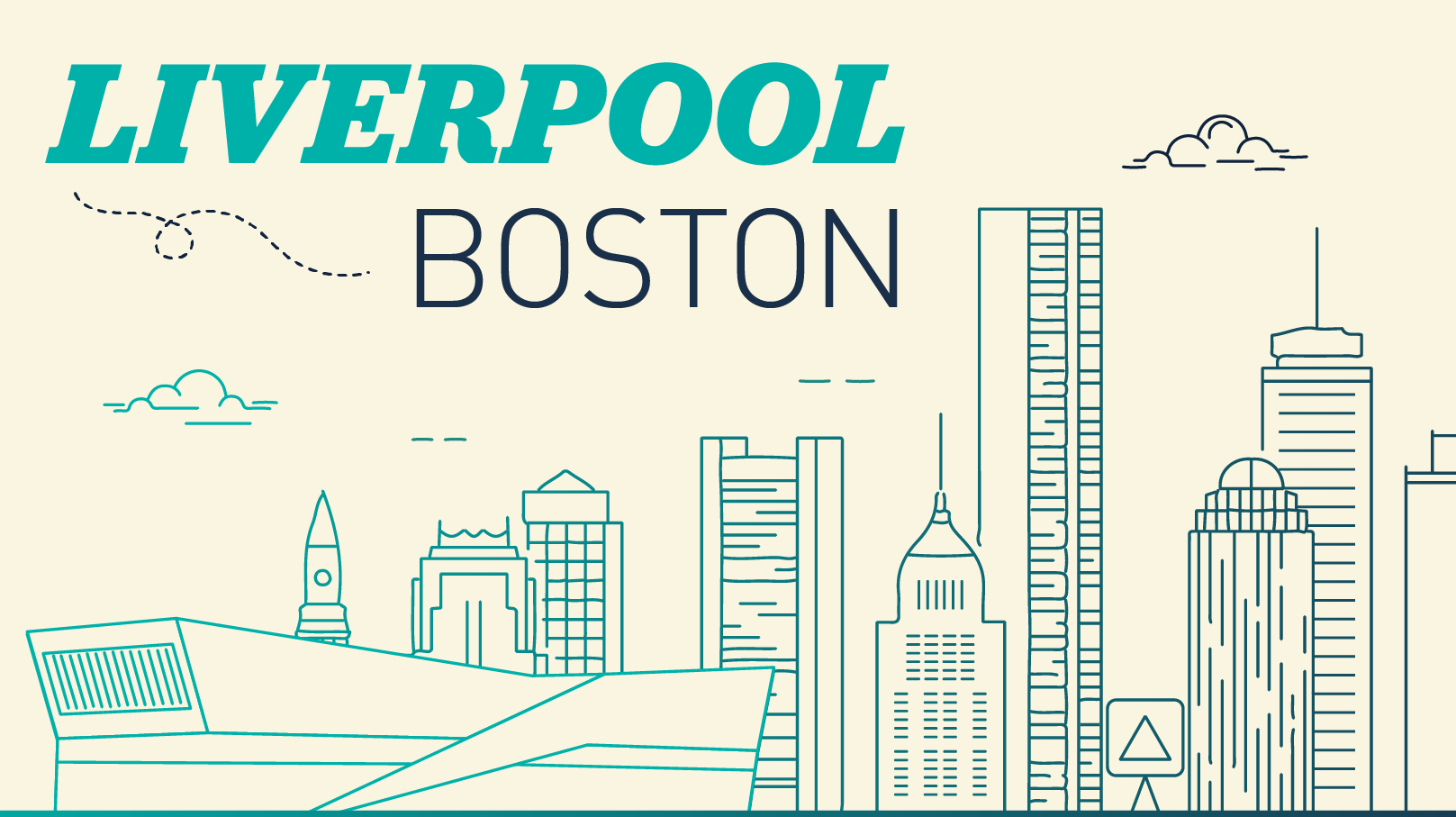 Boston — Liverpool 
This might be the most obvious comparison on the list. If you're a Bostonian, you've gotta root for Liverpool. Why? The cities are both famous for their ports. They both have "red" in their nicknames (Liverpool is often referred to as "The Reds"). And American billionaire John W. Henry owns both franchises. 
Beyond Henry, there are two distinct characteristics that tie these historic franchises together. First, it's their famous stadiums – Fenway Park in Boston and Anfield in Liverpool. Then there's Liverpool and Manchester United's classic derby matches, which align well over the last few decades with the hype around Yankees-Red Sox games. While United have dominated the trophy competition over the last 30 years, the all-time rivalry is a bit more even, with Man U having 20 total top-flight championships to Liverpool's 19.
If that isn't enough to convince Bostonians to root for Liverpool, then we don't know what is. Boston and Liverpool are a match made in heaven —and made by Henry's bottomless wallet.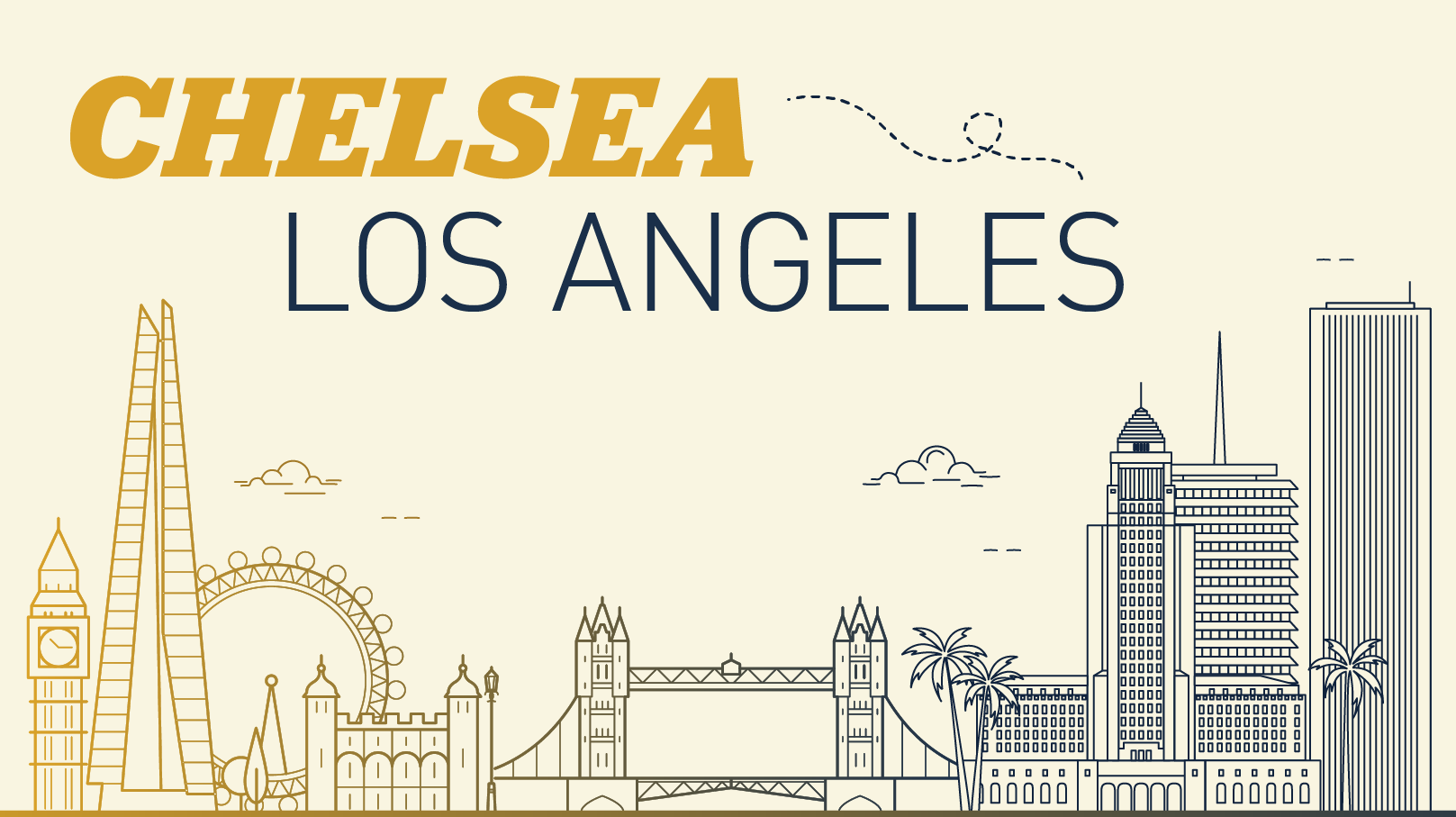 Los Angeles — Chelsea
Choosing a Premier League club for Angelenos was difficult. Initially, we were thinking that Manchester City made a lot of sense because of the club's recent success and high payroll reminiscent of the Los Angeles Lakers and Los Angeles Dodgers. However, we ended up choosing Chelsea because of the Todd Boehly connection. In 2022, a Boehly-led ownership group bought Chelsea, and he became the controlling owner and chairman of the club. Before Boehly bought Chelsea, he was widely known in Southern California for being a minority owner of the Lakers and Dodgers (at 27% and 20% ownership stakes, respectively). 
In addition to the Boehly connection, Chelsea is known for usually having a lot of star power and splashing cash on players. In fact, since Boehly took over, The Blues have spent more than $783 million in transfer fees to rebuild the team. That spending hasn't led to success yet, though, as the Blues – a perennial top-six squad – finished an uncharacteristic 12th last season. Still, there's plenty of reasons to think they'll rebound in 2023-24 and possibly even join the title chase (their last Premier League title came in 2016).
Explore some of the EPL players to keep an eye on this season. 
San Francisco — Manchester City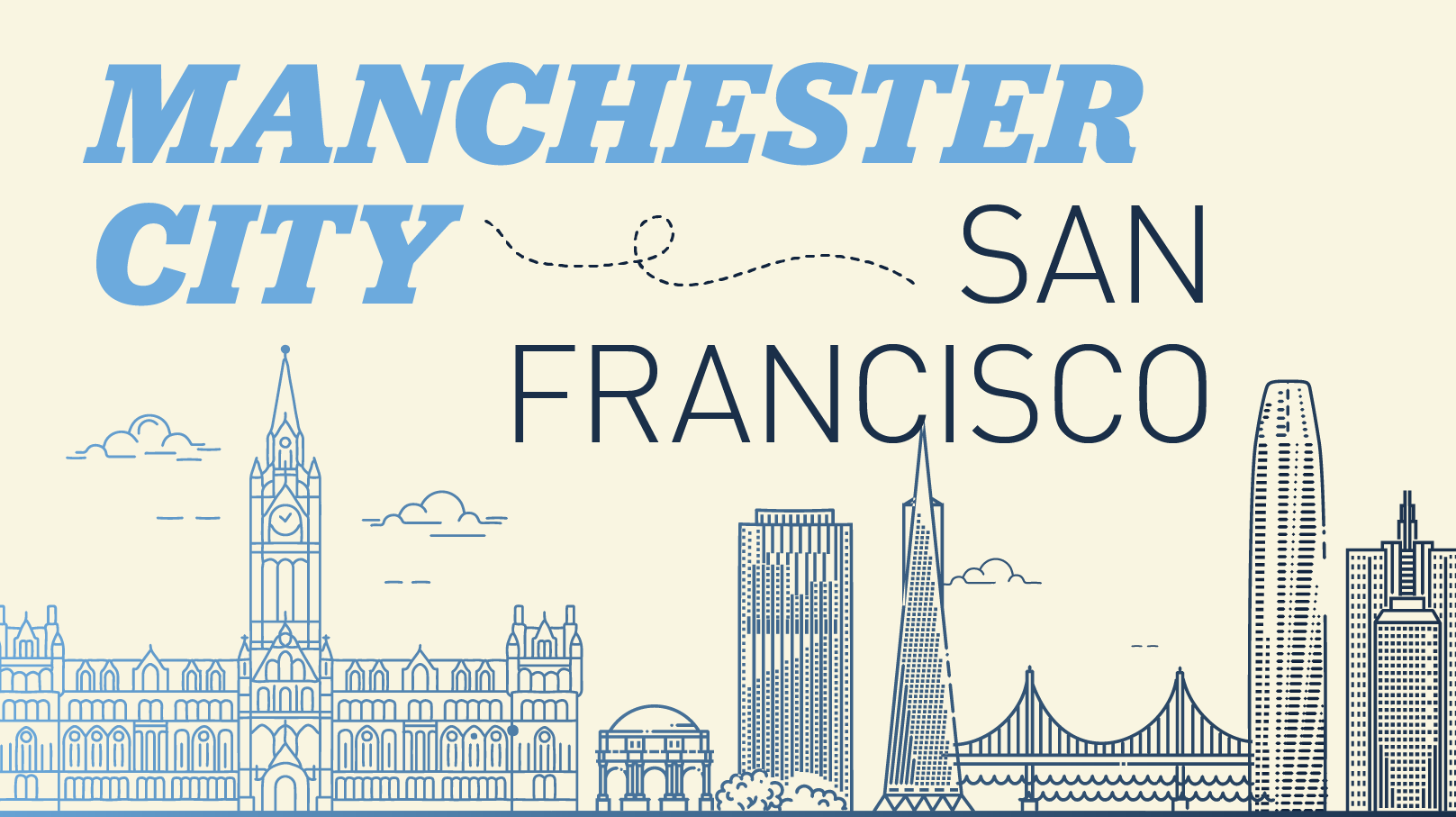 Manchester City's recent Premier League dominance reminds us of the Golden State Warriors dynasty stateside. Manchester City has the best striker in the world in Erling Haaland, and the Warriors feature the best shooter in the history of basketball in Steph Curry. Kevin De Bruyne – a do-it-all midfielder with more big play ability than arguably any other player in the league – can take over a game in the blink of an eye, similar to the Warriors' Klay Thompson. Both Manchester City and Golden State have put together big payrolls, but unlike some high-profile teams with big payrolls (the Yankees, Manchester United, Chelsea, etc.), they've been able to bring home championships. Since 2015, the Warriors have won four NBA championships. Over the last six seasons, Manchester City have won five Premier League titles. 
Also, we can't forget the San Francisco Giants' World Series runs in the 2010s. The Giants won three World Series titles in the 2010s. San Francisco fans have become used to winning championships, and the fans of Manchester's traditional "second club" (though don't tell them that) have taken a similar path.
The Warriors used to be based in Oakland, but their move to San Francisco in 2019 helped solidify them as Silicon Valley's team. And with Manchester recently undergoing a tech renaissance of its own, Manchester City is the perfect Premier League team for San Franciscans to root for.
Chicago — Arsenal
Arsenal is always a strong team, but they haven't won a Premier League title in 20 years. Back in the early 2000s, Arsenal featured superstar Thierry Henry. Many analysts consider Henry to be the GOAT of the Premier League. Powered by Henry's otherworldly talent, Arsenal won two Premier League titles in the early 2000s. When you look back at Arsenal's success with Henry, it reminds you of the Chicago Bulls with Michael Jordan. Jordan turned Chicago into a dynasty in the 1990s, but the Bulls haven't won a title since he retired. If you're a Bulls fan, Arsenal is a great fit. And as a bonus, the Gunners currently have their strongest team since the days of Henry, finishing second last season and in position to challenge for the Premier League title this coming season.
San Diego — Brighton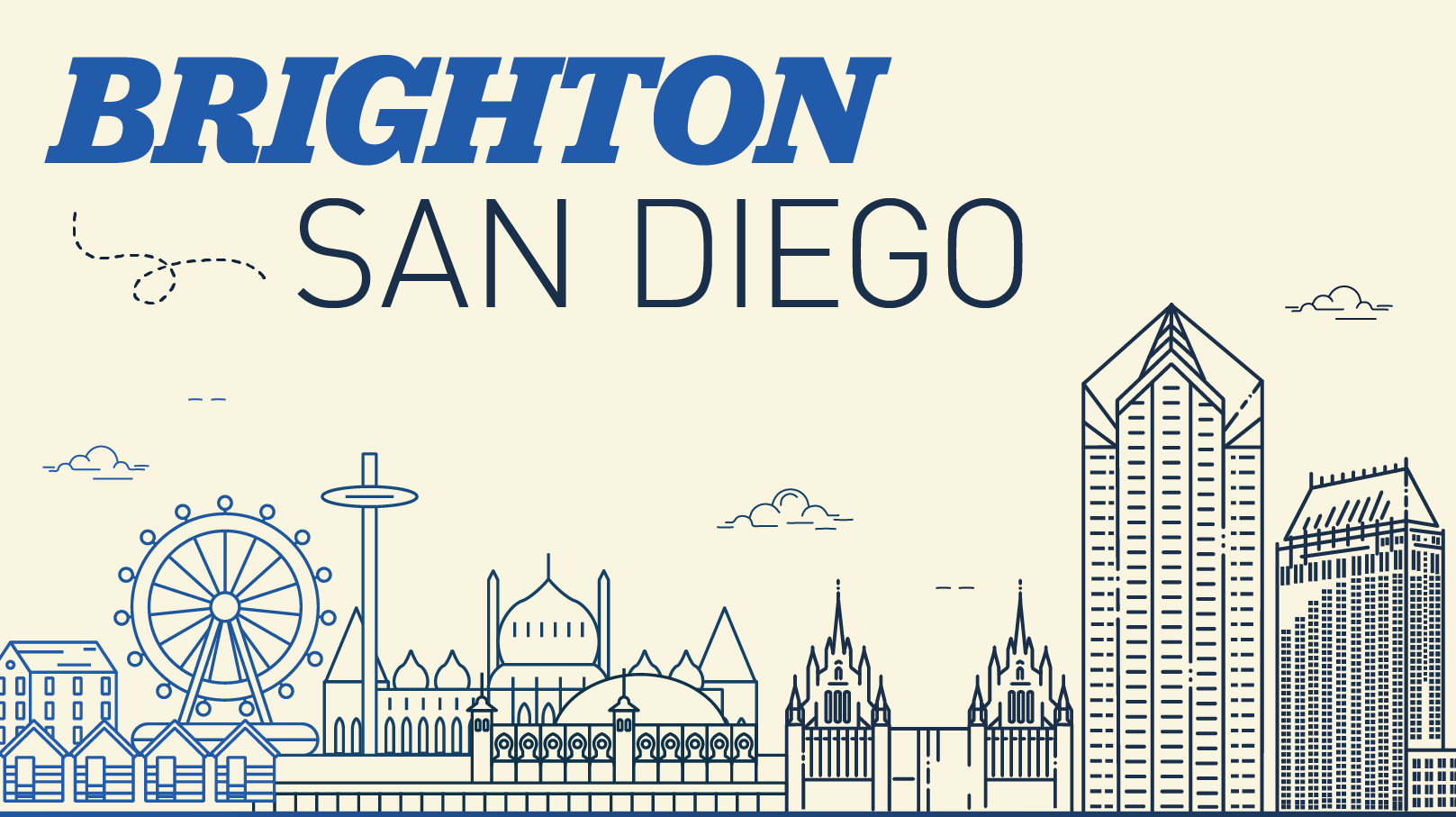 San Diego and Brighton are both beach towns full of pretty chill people. If you're a San Diegan, it just makes sense to cheer for Brighton. On top of that, the clubs in the two cities are on similar trajectories. After years of heartache for San Diego sports fans — including the San Diego Chargers leaving town — the city finally has good teams to cheer for. The San Diego Padres are trying to build a World Series squad, the San Diego Wave is one of the best teams in the National Women's Soccer League (starring one of the best women's football players in the world, Alex Morgan), and the San Diego State Aztecs' men's basketball team wowed the country during 2023's edition of March Madness.
Brighton just wrapped its best season in England's top tier, finishing sixth in the Premier League table. This means they qualified for the UEFA Europa League for the first time in club history. Their success has been one of the biggest turnarounds in recent Premier League history. In 2000, Brighton was in the fourth tier of the English football system. This means that they've been promoted three times over the past 23 years, and now they're one of the top six clubs in England. Their success story is similar to what Ryan Reynolds and Rob McElhenney are trying to achieve with Wrexham AFC.
---
Now that we've covered the best comparisons, we'll dish out some quick hits:
Phoenix — Tottenham
The Phoenix Suns and Tottenham both have a lot of history, but few trophies to show for it. Tottenham has been in the mix for a Premier League title on a few occasions over the past decade, but they couldn't get over the hump. Sound familiar, Phoenix Suns fans? 
Buffalo — Newcastle United
Both of these cities are in the northeast of their respective countries and are known for their residents' blue-collar attitude. Both are also under relatively new ownership groups made up of free-spending billionaires (Saudi Arabia's Public Investment Fund owns Newcastle United) who are looking to keep their teams at the top of the standings after a recent resurgence. 
Philadelphia — West Ham
Keep your head on a swivel if you attend a game or match at either of these locations. West Ham – which is in the northeast portion of London – is more famous for its hooligans than its footballers (though, to be fair, a trio of Hammers players were crucial stars on England's 1966 World Cup-winning side). Meanwhile, Philadelphia is known more for its fans booing Santa Claus and throwing batteries than for their teams' championship performances.
Watch you new favorite EPL team matches on DIRECTV, with some even available in 4k. What are you waiting for? Get DIRECTV today so you never miss a GOOOOOAL!
The content is featured on https://www.directv.com/insider/ is editorial content brought to you by DIRECTV. While some of the programming discussed may now or in the future be available affiliates distribution services, the companies and persons discussed and depicted, and the authors and publishers of licensed content, are not necessarily associated with and do not necessarily endorse DIRECTV. When you click on ads on this site you may be taken to DIRECTV marketing pages that display advertising content. Content sponsored or co-created by programmers is identified as "Sponsored Content" or "Promoted Content."