Gamers rejoice! Not content with bringing you the best in streaming entertainment, DIRECTV STREAM is now giving subscribers with a DIRECTV STREAM device access to hundreds of blockbuster video game titles via Google's cloud gaming service, Stadia™ .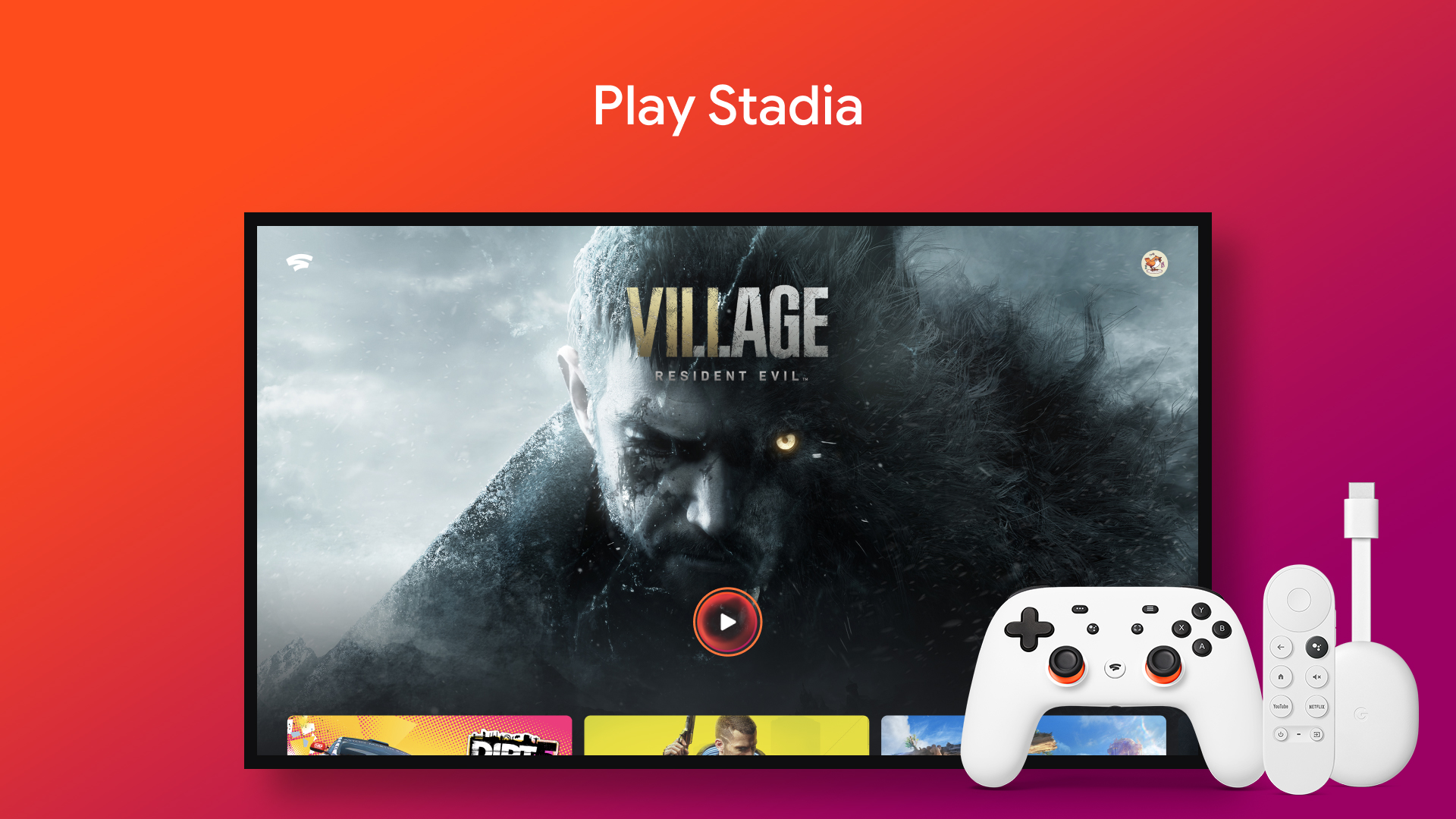 Originally launched in 2019, Google Stadia allows gamers to instantly stream and play popular games via compatible devices, similar to other streaming apps available on your DIRECTV STREAM device, like Netflix for shows or Pandora for music.
Google allows you to try Stadia free for the first month, with a $9.99 a month subscription fee every month after (you can cancel anytime). In addition to games available at standard pricing, Stadia also offers free and discounted titles to subscribers. 
Stadia gives DIRECTV STREAM customers the chance to dig into a huge library of new and classic titles like Destiny 2, Resident Evil Village, Madden NFL 22, and the Assassin's Creed series and with no downloads, installs, or updates. Ever. 
Once you download the Stadia app from the Google Play Store to your Gemini device and set up your Stadia Pro subscription, just connect your favorite Bluetooth controller and you're ready to start exploring, dunking and blasting off into new worlds with a huge library of free and discounted titles. 
Learn more about Stadia and view the list of available games here. 
Below are just a few of our favorites:
Madden NFL 22 – The season may be over, but Madden is forever.  
Red Dead Redemption 2 – The grit and violence of the Old West never looked so beautiful.
NBA 2K21 – A slam dunk.
Hitman 3 – Stealth action that hits right between the eyes. 
FIFA 22 – GOOOOOOAAAAAL!!
Destiny 2: The Collection – The vastness of space delivered to your living room.
Control – Mind-bending action.
Far Cry 6 – Giancarlo Esposito has never been more terrifying.
Don't have DIRECTV STREAM? Learn more and get it here.
Google, Google Play, Android TV, Stadia, the Stadia beacon, and related marks and logos are trademarks of Google LLC.