Over the past few months – a time inevitably defined by the infamous coronavirus pandemic – we have all looked to video games for solace. Some of us non-gamers have tried out games for the first time, while other avid gamers have searched high and low for new gaming experiences to provide endless entertainment. And both groups have undoubtedly (re)discovered the Nintendo Switch.
The Nintendo Switch has been out on the market since March of 2017 but has enjoyed a boost in popularity in recent months. According to CNN, two million copies of the Nintendo Switch were sold in March, the same month during which most states across the United States adopted strict lockdown measures. Meanwhile, five million copies of "Animal Crossing: New Horizons" were sold that same month, making it the best-selling physical game in the country.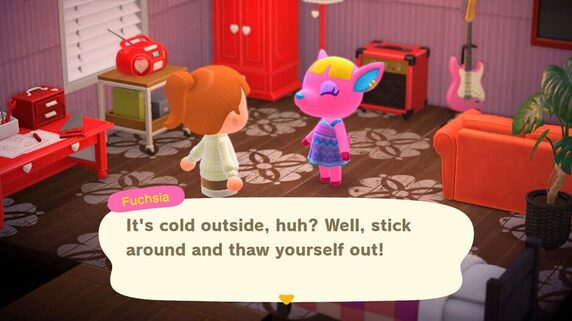 For a lot of gamers in quarantine, the Nintendo Switch has become the go-to gaming device of choice. But what happens when those same gamers tire of playing "Animal Crossing?" If most gamers have been playing "Animal Crossing" since March, it is fair to assume that they are in need of a bit of variety. When looking for something new to play on the Nintendo Switch, one must look no further than the underground. Rather than try to pick up the most popular mainstream games that are already flying off of the shelves, look towards the independent gaming market. Right now, the best independent game of the year available for the Nintendo Switch is a little gem called "One Step From Eden."
For those who are unfamiliar with the game, "One Step From Eden" is refreshingly light on story but heavy on action. The only thing that needs to be known about the plot is that it is set in a post-apocalyptic universe where the world's only hope is the city of Eden. With that thin layer of backstory, you can hit the ground running. With nine playable characters at their disposal, the player can enjoy "One Step From Eden as an action strategy RPG. The game also borrows elements from classics in the genre like "Mega Man" and "Final Fantasy."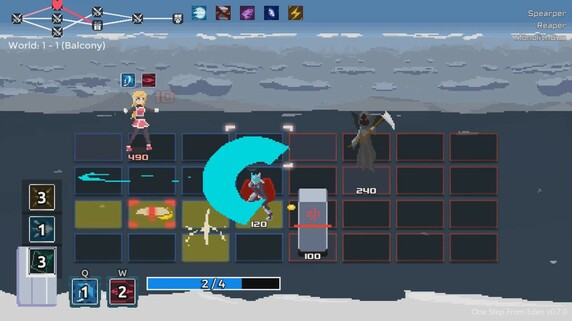 Before its official release, the game had been stirring quite a bit of buzz within the gaming community thanks to the love it garnered from independent expos, like PAX East where "One Step From Eden" was an official selection in 2019. It also won the Best Game Design Award at the Tokyo Game Show that same year.
The developers of "One Step From Eden" capitalized on the momentum of newfound critical acclaim, raising $15,000 to fund a mass release. The Kickstarter campaign reached its goal in February of 2019 and just over a year later was in the palm of our hands for the Nintendo Switch.
So, why should you buy this game?
We know that you're tired of playing "Animal Crossing" on the Nintendo Switch and you're looking for something new, but there are a lot of games within the library of the Nintendo Switch: "Super Smash Bros. Ultimate," "Mario Kart 8," "Paper Mario," "Luigi's Mansion 3," etc. The list of Nintendo Switch games are endless and with a wide variety of familiar characters and brand names. Why should you take a chance on a relatively new, still relatively unknown independent game? Because it encompasses everything you loved about those previous titles and characters you grew up playing on Nintendo consoles.
"One Step From Eden" offers up a throwback to your childhood gaming library, and something entirely new – all in one. With "Mega Man" and "Final Fantasy" visuals, there is a sense of nostalgia that comes with playing the game both in single-player and co-op. On the flip side, the pace is much quicker than either of those classics. This is not your typical strategy RPG where you wait for your opponent to attack and then strategize how to retaliate, much like is the case with a "Final Fantasy" or a "Pokémon" game. The pace is more akin to a "Marvel vs. Capcom" type of fighting game. Every move counts and every move comes at the player fast in the blink of an eye.
The gameplay quality gets addictive rather fast, and with the added option to play either side-by-side with a buddy or against them in a versus battle, there are plenty of ways to freshen up the playing experience.
So, in short, if you want something that feels entirely new to play on the Nintendo Switch, go for "One Step From Eden." If you want to play something that feels old and classic, go for "One Step From Eden." It's retro and refreshing in all of the right ways. "One Step From Eden" is the best Nintendo Switch game that most of the gaming community hasn't even heard of, but don't be surprised if it becomes a breakout hit before 2020 is over. Get your hands on it now before you're forced to join the wave later in the year.