With the coronavirus forcing the world to stay inside, boredom has been quickly creeping in for many. Luckily, there are a handful of video games that can help make this time of communal estrangement manageable. Here are some games we recommend jumping into during the "coronapocalypse."
Animal Crossing: New Horizons – Nintendo Switch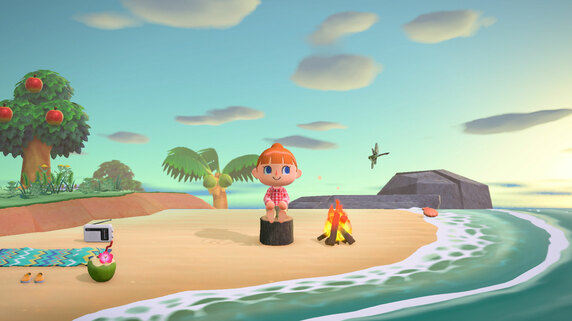 A life simulator like "Animal Crossing" is the perfect game to play when your actual life may be put on hold indefinitely. In the game, you can live out the dream of home ownership in your 30s. Then there's the social component: You can build your society with a bunch of other anthropomorphic friends. As you catch fish, collect butterflies, and decorate your house, the game continues to suck you in with more things to collect, and more things to discover.
Red Dead Redemption 2 – PS4, Xbox One, PC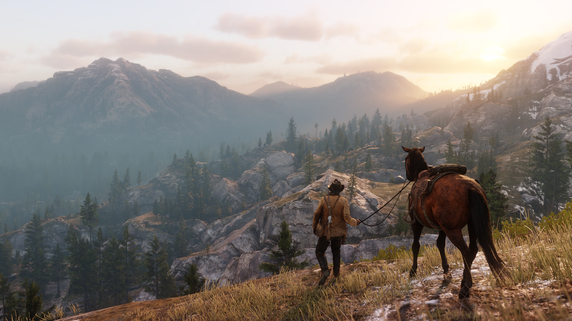 During your self-quarantine, "Red Dead Redemption 2" will let you explore the great American frontier circa 1899.
The game has you running through the wild west as Arthur Morgan, an outlaw in a gang on the run, pillaging towns and robbing banks. It's a difficult living, but one that's fascinating to experience first-hand.
Throughout your brilliantly voice-acted 50-hour quest, you'll gain an appreciation of just how much the world has changed in the last 121 years. "Red Dead Redemption 2" takes place in that uncomfortable period in human history right before technology starts to shift the human understanding of what's physically possible. Your character has to navigate that tension in an engrossing often overlooked subsection of American history.
The Legend of Zelda: Breath of the Wild – Nintendo Switch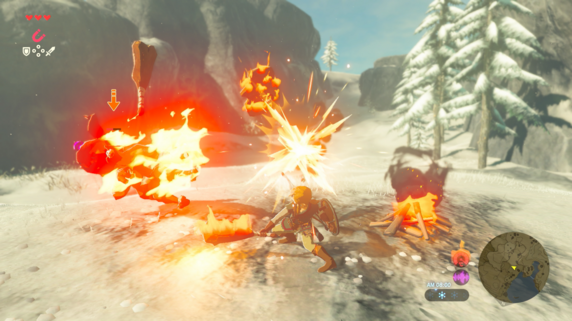 From the visual style and artistry to the innovative gameplay systems, not many games can hold a candle to the wonder offered in "Breath of the Wild." The world in this game offers wide gleaming vistas filled with lakes, caves, canyons, and beasts, delivering a fantastical sense of discovery.
Traversing the space gives players a feeling that there's a majestic thing over every cliff. The more you start to peel away at the game's systems, the more it rewards you with exploits to continue unraveling its world.
Assassin's Creed Origins and Odyssey – PS4, Xbox One, PC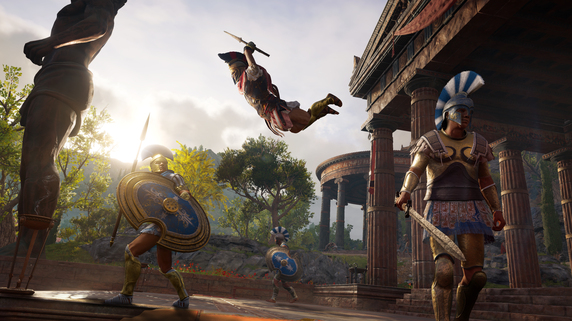 In 2017, the "Assassin's Creed" series saw a soft-reboot with the release of Origins. If you've felt encumbered by past Assassin's Creed games, the latest two titles are a worthy reset.
Origins takes place in 30 BCE, the time of Cleopatra and Caesar. In this game, you play as Bayek, an assassin caught in the midst or a crumbling Egypt as Greek and Roman empires encroach. Cities like Alexandria and Memphis have been fully re-imagined, filled with pristine stone architecture and citizens speaking in the original Egyptian tongue. It's worth visiting just to experience what human civilization was like.
Odyssey is the latest game in the Assassin's Creed family. It takes place 400 years before Origins during the Peloponnesian War. While the storyline is prior to Origins, the gameplay systems are only that much more improved upon. In this game, you play as either Alexios or Kassandra (player selectable) who end up fighting for Athens or Sparta.
Pokemon Sword and Shield – Nintendo Switch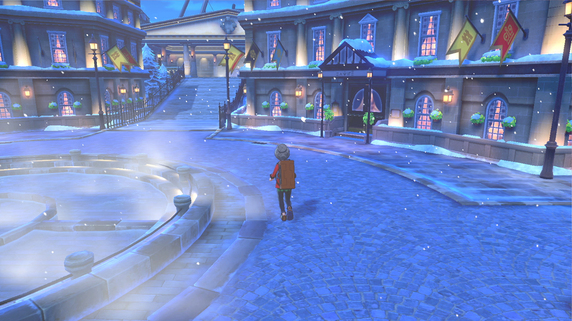 This is the first mainline series Pokemon game released for a home console. With "Pokemon Sword and Shield," fans are finally able to run through a Pocket Monster world with console-quality graphics. That feeling of actually living out the animated cartoon series is completely realized in this entry.
The Witcher 3 – PS4, Xbox One, PC, Switch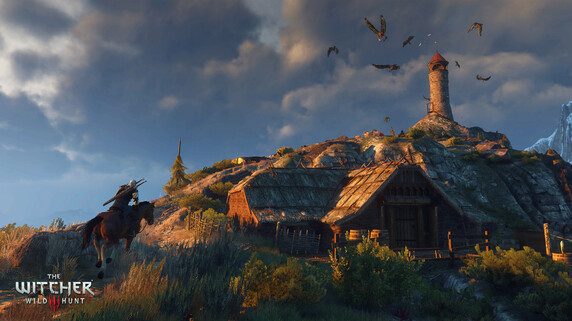 If you loved watching Henry Cavill in Netflix's "The Witcher," then playing "The Witcher 3" is an absolute must.
"The Witcher 3" has won 251 Game of the Year awards, making it the winningest game of all time. The game has a breathtaking world with fully realized characters. The side-quests in "The Wicher 3" are more thorough than the stories of other entire games. It's that level of engagement that makes The Witcher 3 one of those games that hits the player with post-completion depression. Expect over 100 hours of gameplay. For the best experience, play on PC.
The content is featured on https://www.directv.com/insider/ is editorial content brought to you by DIRECTV. While some of the programming discussed may now or in the future be available affiliates distribution services, the companies and persons discussed and depicted, and the authors and publishers of licensed content, are not necessarily associated with and do not necessarily endorse DIRECTV. When you click on ads on this site you may be taken to DIRECTV marketing pages that display advertising content. Content sponsored or co-created by programmers is identified as "Sponsored Content" or "Promoted Content."