Halloween in 2020 will be different thanks to the coronavirus, but there are some excellent video games worth playing regardless of what the holiday looks like this year. While there is buzz of some cities canceling Halloween trick-or-treating, it's safe to say large indoor gatherings at haunted houses will be a non-starter. So, stay home, and check out these awesome horror video games to play this Halloween.
For kids and families: Luigi's Mansion 3 (Switch)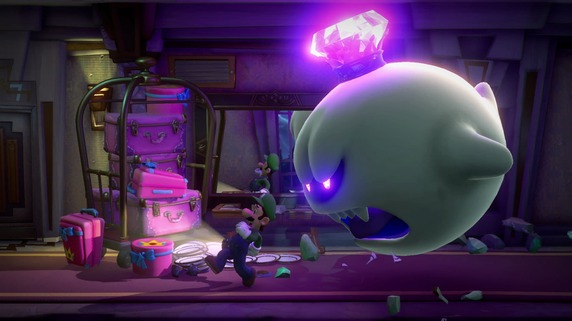 "Luigi's Mansion 3" for the Nintendo Switch is a great way to enjoy some spooky fun with the kids. In this game, Mario, Luigi, and friends decide to vacation in a luxurious high-end resort. Unfortunately, while everyone is asleep, things go wrong. Luigi wakes up to find that all his friends are gone. Luigi must put on his Ghostbusters-style poltergeist vacuum, suck up some ghosts, and save his friends.
While the game is creepy, it's creepy in that family-friendly sort of way. It's a great game to play with kids!
For adults into campy horror: Until Dawn (PS4)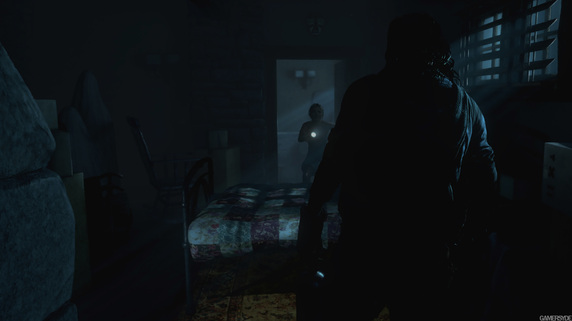 A bunch of teens vacationing in a dark cabin in the woods. Spooked yet? When things go awry, the best option is to stay put, don't split up, and call for help. But this is campy horror. All the characters are dumb and somehow make the worst decisions. Of course, they split up, and of course, one by one, they wind up dead.
"Until Dawn" is in the vein of campy 80s horror movies like "Nightmare on Elm Street," "Friday the 13th," and "The Funhouse."
Starring Rami Malek and Hayden Panettiere, it feels and plays much like a movie. You don't need to be an expert gamer to enjoy "Until Dawn." As long as you can press a few buttons, you should be fine.
For those with VR headsets: Resident Evil VII (PS4, Xbox One, PC)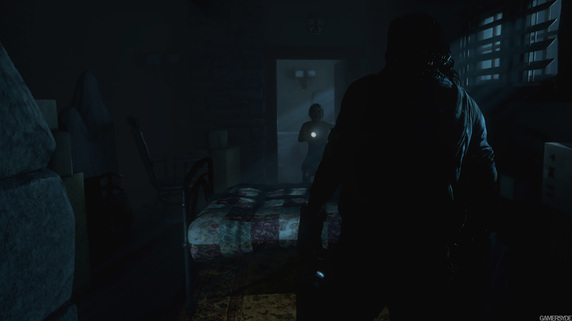 You have to be a certain kind of crazy to want to willingly play a horror game in VR. Or you'd have to be a certain kind of ruthless to watch your friends scream in their localized terror. Either way, there's no better scary game to play in VR than 2017's "Resident Evil VII."
Available both on PlayStation 4 and PC in VR, it's not only a strong "Resident Evil" game, but it's also made all the more anxiety-inducing when you can see a man with an axe running towards you as you fumble to aim your gun.
But honestly, watching other people struggle is rather enjoyable. And if you don't have a VR headset, it's also possible to play without one.
For those without a video game console: Five Nights at Freddy's (iOS and Android)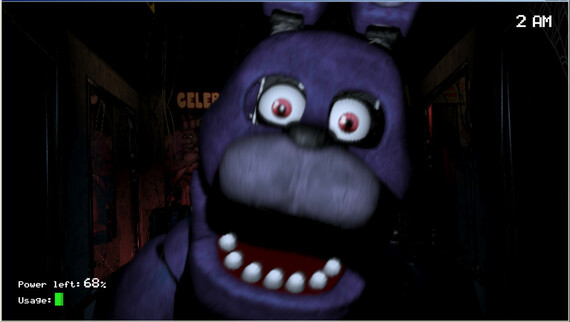 Not everyone has a video game console. And with PlayStation 5 and Xbox Series X pre-orders selling out immediately, it might be hard to get one this holiday season. But everyone has a phone. Luckily, the creepy "Five Nights at Freddy's" is the perfect game to play in the dark with your Airpods on.
In "Five Nights at Freddy's," you play as a nondescript security guard at Fazbear's Pizza. Think of something similar to Chuck E. Cheese, but much creepier. As you monitor security cameras during the night shift, the animatronic animals seem to be moving and getting closer.
Now, we must admit, the console versions are better than the mobile port. But it still plays well enough on phones.
For fans of Alien: Alien: Isolation (PS4, Xbox One, PC, Switch, PS3, Xbox 360)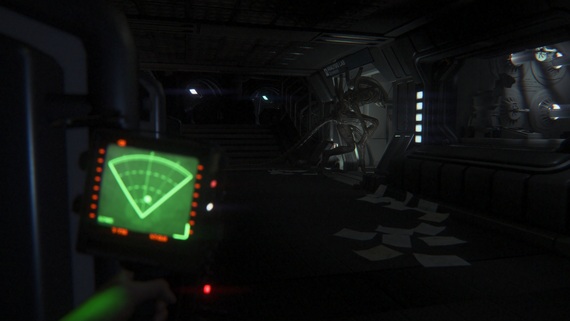 Ellen Ripley, played by Sigourney Weaver, is one of the coolest characters in science-fiction. Unfortunately, there was never really a good enough video game that put you in control of her. Well, "Alien: Isolation" doesn't do that either, but it gets close. In "Alien: Isolation," you play as Amanda Ripley, the daughter of Ellen Ripley. She learns that a flight recorder has been found of her mother's ship, the Nostromo.
Amanda journeys out to retrieve the flight recorder from the Seegson Corporation space station. When she and her team arrive, they find that the station is damaged with communications links down. As you can imagine, some trouble is afoot. And it's up to Amanda to get out in one piece.
Most games based on movies are seldom great. But "Alien: Isolation" is one of those rare exceptions. It's not perfect by any means, and there were some mixed reviews, but for fans of "Alien," it's solid.
For Science Fiction Horror fans: Dead Space (Xbox 360, PS3, PC)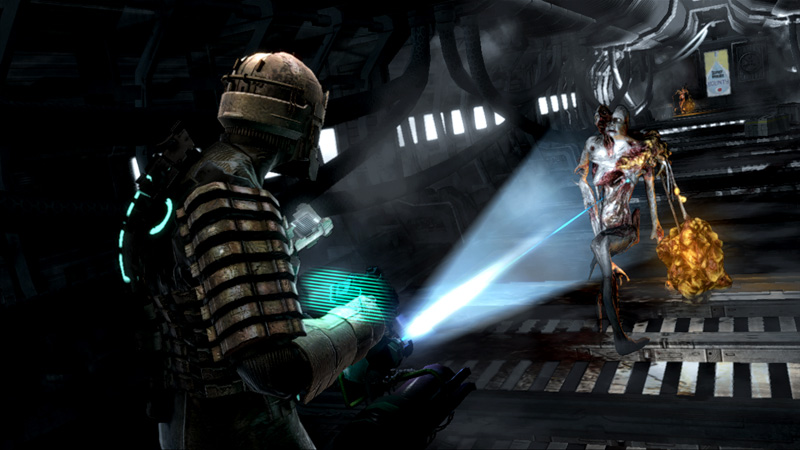 While "Alien: Isolation" is a solid game, the "Dead Space" franchise is better. In it, you play as engineer Isaac Clarke, who's part of a rescue team to save some miners on an alien planet. Much like "Alien," when Clarke finds the miners' ship, he discovers that it's eerily dark and full of necromorphs.
The brilliance of Dead Space doesn't come from it's bad guys, but its setting, atmosphere and sound design. The way darkness and lighting are used illicit creepiness is excellent. And honestly, the story isn't too bad either. Totally worth a play.
Honorable mentions: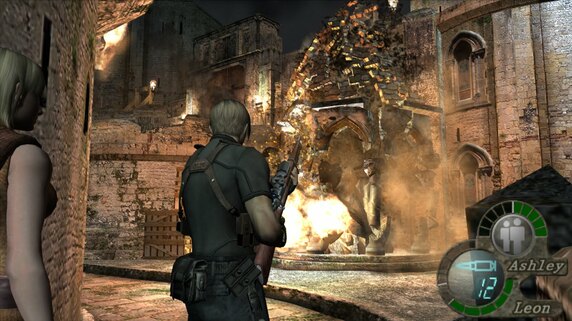 "Resident Evil 2 Remake" (PS4, Xbox One, PC)
"Silent Hill 2" (PS2, Xbox, PC)
"Resident Evil 4" (PS4, Xbox One, PC, Switch, PS3, Xbox 360, PS2, Gamecube)
"The Evil Within" (PS4, Xbox One, PC)
"Prey" (PS4, Xbox One, PC)