A new tabletop RPG born out of old-school SNES games, The Legend of Zelda, and Studio Ghibli has been so well-received that it's exceeded its Kickstarter goal by more than 100 times in just a few days.
Called Break!! and offering a "setting and aesthetics [that are] inspired by classic anime and SNES era video games, along with wistful fantasy novels and movies," the project has caught fire online. Namely, it blasted past the $12,429 goal on Kickstarter in 20 minutes and is currently sitting on more than $127,800's worth of pledges at the time of writing. Co-creator and writer Reynaldo Madriñan told me that this is "incredibly validating but also very humbling. Lots of wonderful projects go unfortunately unnoticed and I'm just grateful we seem to have both lucked out with our timing and gotten lots of strong support."
With rules that will apparently be familiar to anyone using Dungeons and Dragons books, Break!! takes place in a post-apocalyptic but colorful world ravaged by magic. However, it stands apart with "Callings" (or classes) like the Battle Princess who use weapons forged by their heart's wishes. In addition, a great deal of emphasis has been placed on pets and companions that share DNA with classic JRPGs and anime from the likes of Studio Ghibli.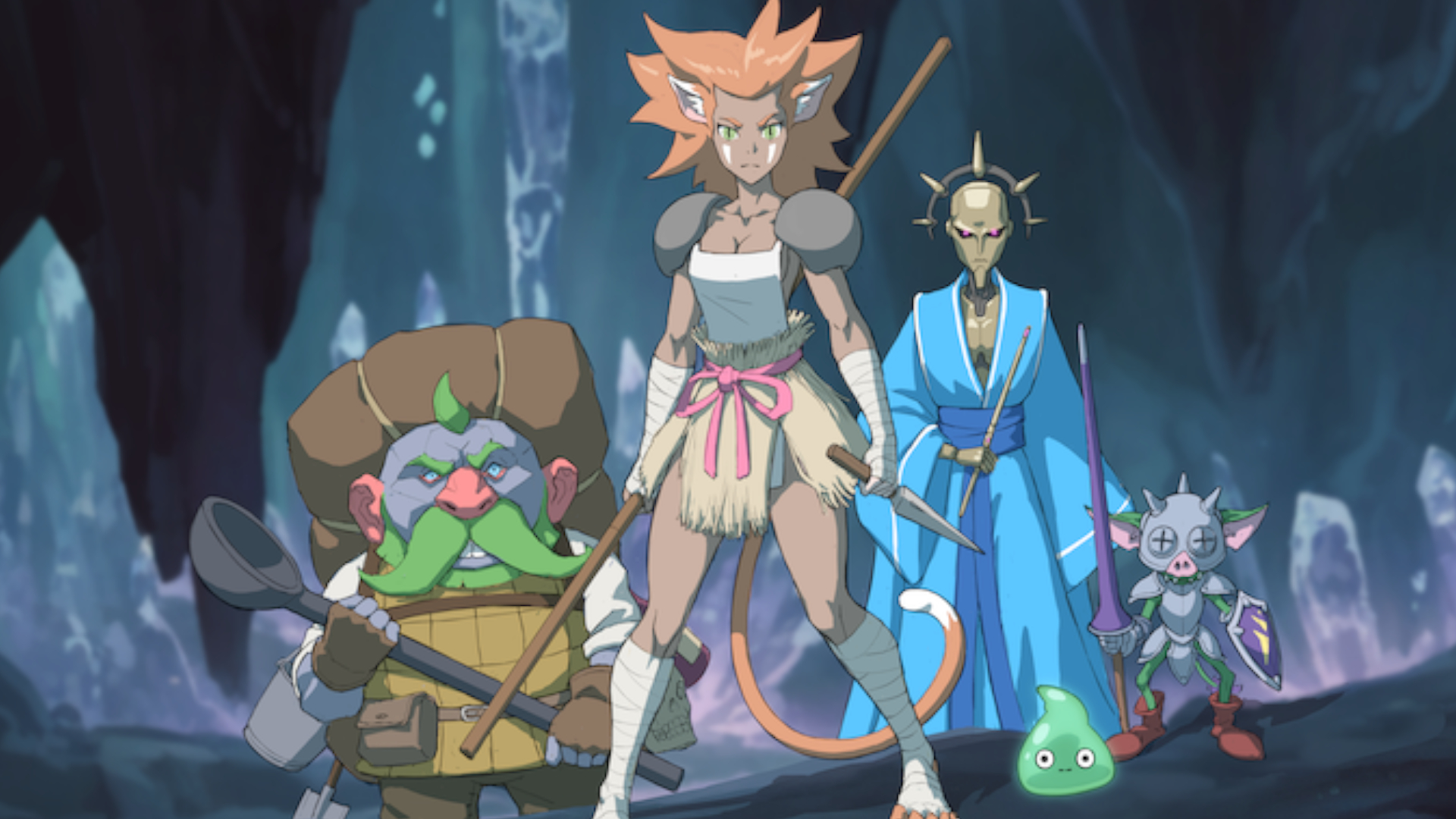 This is also true of the project's artwork. Indeed, you're likely to find posts on social media saying that they've backed the project purely because of its style, and co-creator/artist Carlo Tartaglia thinks this is because it's "hit a chord with gamers who have grown up with [the] rise of anime and RPG video games." However, this wasn't always the case; according to Madriñan, it took time to find the game's distinctive look.
"I certainly had a certain aesthetic in mind from day one, but I have no real artistic talent so I figured I would commission a few pictures and call it a day," he tells me. "Carlo approached me because he enjoyed my D&D blog and offered to draw the game if I wrote it, and from then on he and his artwork have become inseparable from [what] BREAK!! is as a game."
From that point on, the pair worked closely together to marry up art, design, and text. Carlo compares it to "the marvel style of writing where the artist gets a loose script, interprets it, and hands it back to writer to respond to. It was a very iterative."
A Long Journey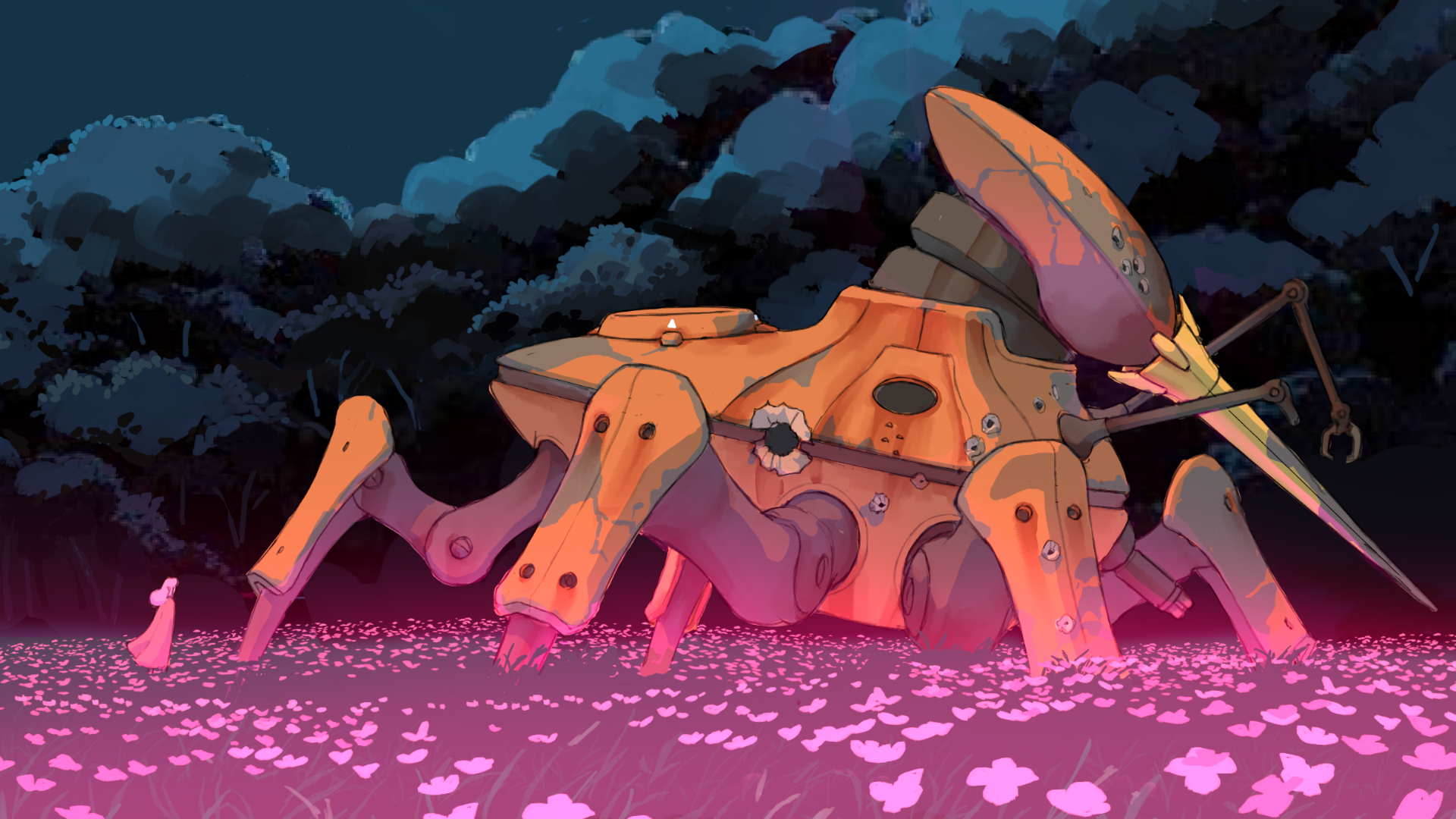 Unlike many Kickstarter projects, Break!! is apparently "95% finished" and will launch as a PDF in June. Hardcover copies will then ship in November 2023.
However, that doesn't mean it's been a quick process. According to Madriñan, development has been ongoing for "officially about a decade — a year or two more if you count when I started tooling around with the idea at the start."
Classes, or "Callings," worked in a similar way. Carlo says that classic options are there for those who want them, but those in Break!! have "fun twists to differentiate them from the standards."
This idea of offering something familiar yet fresh was important to Madriñan "because a person's tabletop character is both a means of expression for the player and their way of interfacing with the game's fiction and challenges. So in my head these things can take a few forms, but mainly as a way to bolster some existing strength the character has or give them a new tool to work with. I lean towards the latter, and once I have a good idea of how a particular option should work, I come up with some fun flavor for it and tweak it mechanically until it fits into the game well. Then I think 'is this too much like something else?' and 'will people get excited about this?' and if the answer to either of those doesn't make me happy I circle back and try to correct it."
Break!! Is available to back on Kickstarter until May 17, and you can find it here.
This article was written by Benjamin Abbott from GamesRadar and was legally licensed through the Industry Dive Content Marketplace. Please direct all licensing questions to legal@industrydive.com.

The content is featured on https://www.directv.com/insider/ is editorial content brought to you by DIRECTV. While some of the programming discussed may now or in the future be available affiliates distribution services, the companies and persons discussed and depicted, and the authors and publishers of licensed content, are not necessarily associated with and do not necessarily endorse DIRECTV. When you click on ads on this site you may be taken to DIRECTV marketing pages that display advertising content. Content sponsored or co-created by programmers is identified as "Sponsored Content" or "Promoted Content."