There's no shortage of quality content to watch these days, so check out this list of the best new movies available for streaming at home right now.
With an ever-expanding list of new movies to watch, how can you be sure you're watching the best of them? Rather than spend time sorting through the diamonds in the rough, you can check out this list of 20 of the newest and most popular films for you to watch at home.
The films on this list span genres, streaming services and ratings (from PG to R and NR), ensuring there's something for everyone in your home to love.
Each week, we'll look at new and trending films making their way to your TV and update this list to keep you up to speed on the very best content. Now, you can spend less time channel surfing (or endlessly bouncing back and forth between streaming services) and more time enjoying movies you'll love.
And make sure to check back weekly so you can stay on top of what's hot in movies right now.
*Movies on this list were released between January 1, 2022, and now, and are available to watch on streaming services or through DIRECTV On Demand.
1. 'BARBIE' (2023) (NEW!)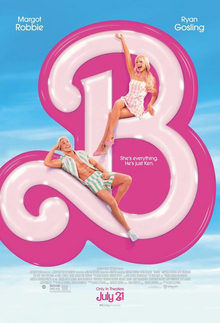 Greta Gerwig's Barbie didn't become the ninth fastest film to make one billion dollars at the box office for no reason. Not only is the film a joy to watch, with its fantastic fashion and pink plastic world, but it also does a fantastic job balancing satiric meta commentary about our world with sweet moments and humor anyone can laugh about. The stellar cast and their insane chemistry make this film a treat for anyone, all the time. 
Everyone should go to Barbie Land, you won't regret it.
---
---
5. 'YOU HURT MY FEELINGS' (2023)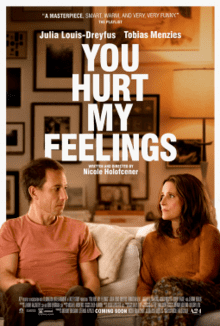 Produced by A24, You Hurt My Feelings is a sharp and engaging dramedy that draws viewers in from start to finish. Louis-Dreyfus' expert wit and Holofcener's knack for knowing just how to rile her characters – and audience – up, makes for an almost too relatable story.
After overhearing her husband's honest – and lukewarm – opinion of Beth's (Louis-Dreyfus) first-ever novel, she must grapple with doubts she has worked hard to ignore in her day to day. All the while, tiny crises are happening to every character, building up the energy we love to see from Holofcener.
The perfect film for a date night at home on the couch!
---
6. 'LOVE AT FIRST SIGHT' (2023) (NEW!)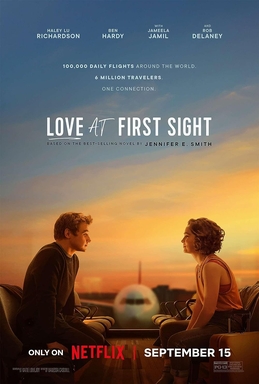 This romantic dramedy starts where all the best love stories seem to begin: the airport (at least in the movies, anyway). And while the plot of the film may be a bit cliche, the two leads are charming and draw audiences into their world, even just for a little while. This might not go on your favorite movies of all-time list, but it is a worthwhile watch for a relaxing night in.
A sweet film for a low-key date night at home.
---
7. 'ASTEROID CITY' (2023)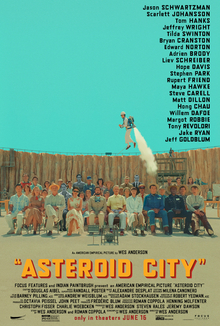 For fans of Wes Anderson movies like Moonrise Kingdom and Grand Budapest Hotel, Asteroid City is bound to be a hit for you. Like much of his other work, this story is about relationships between people in times of crisis (in this case, an alien invasion) will leave you thinking about the human condition and just how little we really know.
The film is about a play called 'Asteroid City,' named after the town in which the play is set, which makes it all pretty meta. If that's your thing, this is the movie for you.
---
8. 'ELEMENTAL' (2023)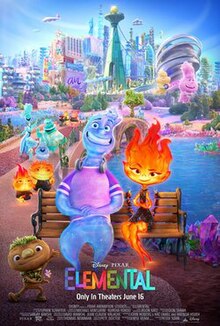 The latest Disney and Pixar film didn't make waves at the box office, but that doesn't mean Elemental isn't worth the watch. The story follows Ember who lives in Element City, along with other elements. After meeting Wade, Ember starts to look at the world differently. After all, big things happen when fire meets water. The story hits on the ever-changing nature of cities and the importance of accepting others, making it a good watch for kids and parents.
For fans of 'Inside Out,' this Pixar film will become a new classic.
---
9. 'TALK TO ME' (2023) (NEW!)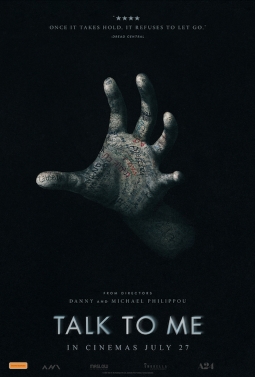 We'd be the first to tell you that horror movies can be a hit or miss. This A24 horror film, however, is certainly a hit for fans of the genre. The movie follows a group of friends who find themselves wading into the spirit world until one friend goes too deep and unleashes the unimaginable. Watching Talk to Me is "unsettling fun," according to one reviewer, partly due to the impressive performances of the cast and the insanely effective effects and storyline. 
Worth the watch, if you don't mind sleeping with one eye open.
---
10. 'NO HARD FEELINGS' (2023)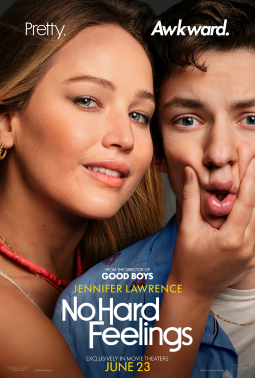 13. 'SPIDER-MAN: ACROSS THE SPIDER-VERSE' (2023)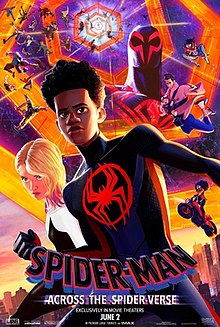 ---
14. 'CREED III' (2023)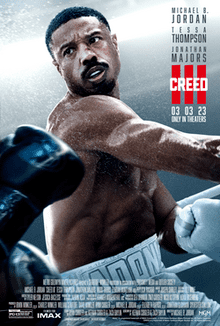 The third installment of the Creed spin-off features another strong performance from Jordan as Adonis Creed, the now mega-successful boxer. Of course, things don't stay comfortable for long, as a childhood friend and boxing savant threatens to overtake Creed as the best boxer in the ring. The film features strong performances from the cast and delivers an emotional punch, to say the least.
Fans of Rocky won't be disappointed by this spin-off's performance.
---
15. 'SISU' (2022)
Originally released in Finland in 2022, Sisu has since taken the U.S. by storm after landing on available streaming services. Another war film, this time set during the final days of WWII, a solitary miner is confronted by Nazis and must do what it takes to get back the gold they stole from him.
The film itself is full of violence and gore, but the story runs much deeper than that. The Finnish word, Sisu, doesn't translate to English, but this movie is much more a story about courage, determination and standing by your morals.
An authentic movie about courage and sisu with breathtaking scenery all around.
---
16. 'GUY RITCHIE'S THE COVENANT' (2023)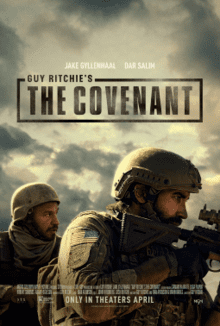 The Covenant follows the story of a U.S. Army sergeant and their Afghan translator as they fight against the Taliban. Guy Ritchie's storytelling – with the help of impressive performances from Gyllenhaal and others – leaves audiences grappling with questions around what sacrifice, friendship and courage really mean during wartime, and the bond that remains long after you're out of the line of fire.
An emotionally gripping tale with excellent performances, this war story has a lot to offer, even to those who don't love action.
---
17. 'DUNGEONS & DRAGONS: HONOR AMONG THIEVES' (2023)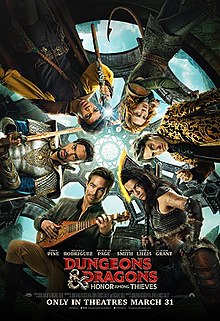 A playful and exciting film, Dungeons and Dragons: Honor Among Thieves takes the roleplaying game and brings it to life. An unlikely group comes together to form a campaign in search of a lost relic, unaware of just how difficult the journey may be.
You'll be completely submersed in a fantasy world, making it nearly impossible not to laugh, cry and breathe a sigh of relief right alongside the characters.
An action-adventure movie for anyone – whether you've played D&D or not!
---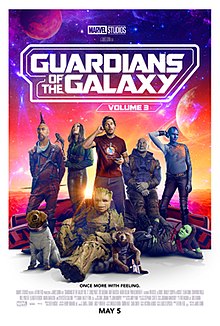 18. 'GUARDIANS OF THE GALAXY VOL. 3' (2023)
Marvel fanatic or not, the Guardians trilogy has something for everyone. Volume 3 of the series dives deeper into the past of one our favorite misfits: Rocket the Racoon. As the group races against the clock to save one of their own – and the entire galaxy – viewers get to see a more emotional side to many of the characters that before have only been for comic relief.
It's not easy to end such an innovative and unlikely trilogy in a way that leaves viewers content, but director Gunn made it work, and then some.
Come for the humor and stellar soundtrack, stay for the rollercoaster of emotions that come with it.
---
19. AVATAR: THE WAY OF WATER (2022)
20. 'THE SUPER MARIO BROS MOVIE' (2023)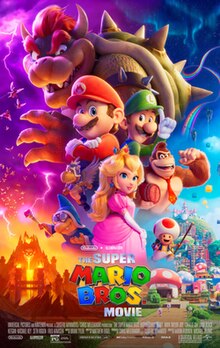 After more than 35 years of playing games that revolved around Mario, Luigi and friends, we finally have the chance to see what they do on the big screen. The movie's plot is iffy at best sometimes, yet people came out in droves to watch it in theaters anyway.
And now that it's made it to the big screen, you can enjoy, too! The Super Mario Bros Movie provides the nostalgia long-time gamers are looking for while also entertaining an entire new generation of kids.
A film full of nostalgia and silly humor anyone can enjoy.
---
And there you have it: the top 20 movies to stream at home right now. Each week, this page will be updated to reflect the top movies, so make sure to check back here to keep up with what's hot in entertainment.
All of these films can be watched on DIRECTV or through other streaming platforms. So, if you aren't a DIRECTV customer yet, now's the time to make the switch over. With any of the four available packages, customers can get the very best live TV, plus thousands of on demand movies and TV shows.
Check out how you could get a $200 Visa gift card for switching today.
The content is featured on https://www.directv.com/insider/ is editorial content brought to you by DIRECTV. While some of the programming discussed may now or in the future be available affiliates distribution services, the companies and persons discussed and depicted, and the authors and publishers of licensed content, are not necessarily associated with and do not necessarily endorse DIRECTV. When you click on ads on this site you may be taken to DIRECTV marketing pages that display advertising content. Content sponsored or co-created by programmers is identified as "Sponsored Content" or "Promoted Content."