Beginning July 25, hundreds of entertainment journalists are trapped inside gather in the Beverly Hilton Hotel for the semi-annual Television Critics Association press tour, where networks and streaming platforms take turns hosting days of panels and interviews for their new (and sometimes returning) projects. It runs all day, every day, for two weeks and in between the hotel buffet food and frostbite-inducing air conditioning levels, one brave reporter is chronicling her time there. These are her dispatches from the TCA '18 summer press tour.
Day one featured HBO in the morning and NatGeo in the afternoon. While the NatGeo panels were definitely interesting, most of the meaty TV news and bon mots came out of the HBO session — no surprise, given HBO's dominance of the peak TV landscape. Here are some of the day's highlights.
Deadwood is a go!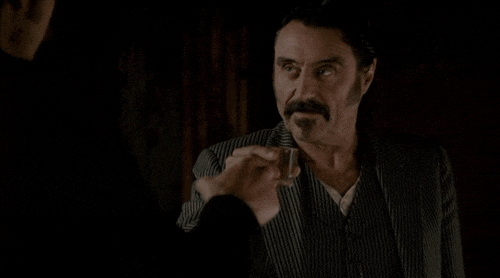 HBO president Casey Bloys gave an exciting update on the status of the Deadwood movie that has been floating around for years.
"It has been a logistics nightmare getting all the cast members' schedules lined up, but we are there and it is a greenlight," says Bloys, adding that production starts in October and they hope for a spring 2019 release date.
Speaking of release dates…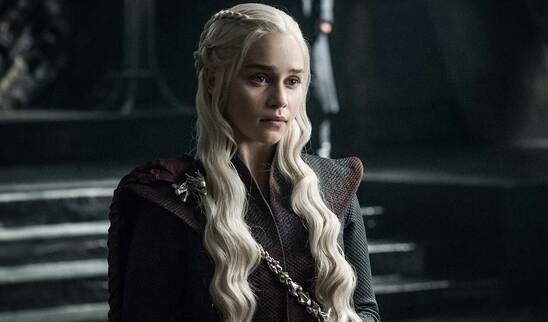 Bloys also teased the status of several other HBO projects. Veep's final season goes into production this fall, True Detective season three is most likely an early 2019 release, the Game of Thrones prequel spinoff will hopefully go into production in January 2019, and the controversial drama Confederate is in limbo because the producers are all busy working on other projects (*cough Game of Thrones cough*).
"When they figure out their schedules, they'll get back to us. Nothing has been written," says Bloys of Confederate.
As for Game of Thrones' final season, the most specific Bloys would be is "sometime in '19 … first half?"

John Oliver has some strong feelings about hippos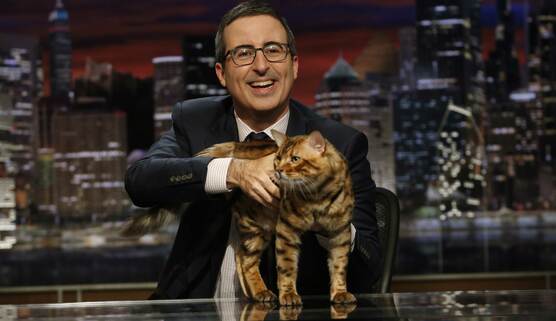 Last Week Tonight is known for doing a lot of animal-based humor, so when asked which animal he'd most like to have on his show, John Oliver let loose with a small tirade against hippos.
"I'd like someone to impersonate a hippo [on our show] and be honest that they're killing machines," says Oliver. "They're the most dangerous animals on earth, I just don't understand why they have such an incredibly friendly face in children's literature. I have a tiny child, so it's hard to see friendly hippos smiling in stories and not say, 'You do realize how many people they kill — not for food, but just to watch someone die? These are monstrous animals who have no place in your book.'"
Sharp Objects took its toll on Amy Adams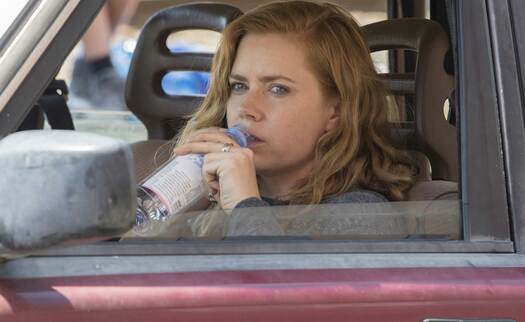 During filming, Adams says she had "really bad insomnia" and would get really anxious over inhabiting such a dark character during filming.
"I would wake up with anxiety and I had to realize that I didn't own it, it belonged to Camille," says Adams. "So I had these very insane conversations with myself at four o'clock in the morning trying to decide what was my anxiety and what was Camille's and what I needed to let go of and what could work the next day. I felt crazy."
She also says the make-up department did an incredible job on Camille's physical scars, which were made up of "a combination of silicone and glue" and took Adams three hours of application time each day.
Jeff Goldblum got the TCA audience to clap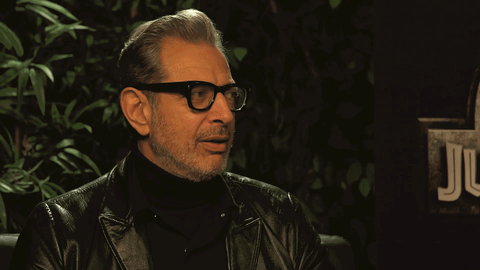 Apropos of his new NatGeo show, The Curiosity of Jeff Goldblum, the star entertained the notoriously stoic TCA audience with fun facts about ice cream, making us clap for whichever ones we thought we were true. It was a very creative way of getting the TV critics to applaud for him. Well played, Mr. Goldblum. Well played.
NatGeo's gettin' wild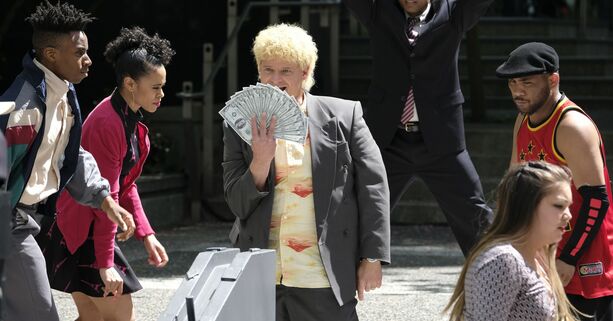 NatGeo has a new scripted-unscripted hybrid show called Valley of the Boom that features a mid-'90s-style rap battle explaining the browser war between Microsoft and Netscape. Sample lyrics include "Bill Gates wanted Netscape dead" and "when Gates bring out the hammer, yo, your kneecaps will shatter." The show stars Bradley Whitford, Steve Zahn, and Lamorne Morris and it looks completely bananas (in a good way).
Keep checking back in with DIRECTV for breaking news and updates from #TCA18, including exclusive interviews with the stars of Sharp Objects, Mr. Mercedes, and more.