If you love car chases and awesome explosions, then there's nothing better than a good action flick. Our list of the best action movies of the 2010s will satisfy your need for speed, whether you're looking for something cerebral or just a fun, fast-paced film to relax to.
1917 (2019)
World War I was one of the most devastating conflicts in human history, but rarely gets the cinematic attention it deserves. Fortunately, 1917 makes up for some of this neglect by putting us in the boots of two British soldiers attempting to deliver a message to a battalion before they begin an attack that will lead them into a trap. The film is almost one continuous shot, which gives the feeling that the viewer has been transported to the bloody field of France. 1917 is one of the most immersive World War I movies to date and is a must-see for action fans.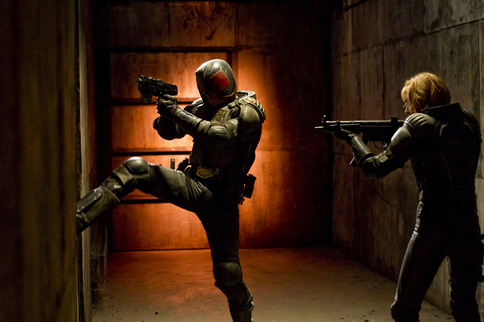 Dredd (2012)
Judge Dredd's first cinematic outing is a campy classic. Still, we didn't get to see a proper rendition of the character until 2012's Dredd. Karl Urban channels the deadly seriousness of the street judge perfectly, and the film is full of tight, cinematic battles and dark humor. This gritty movie also features a strong female antagonist in Lena Headey's Ma-Ma, and the interplay between her psychotic violence and Dredd's unwavering dedication to the law make this film work wonderfully.
Drive (2011)
Ryan Gosling's turn in Drive is one of the most iconic characters of the 2010s and for good reason: he's devastatingly cool. Drive is a masterpiece of cinema, and the story of the wheelman with a heart of gold is told with an understated simplicity that makes the action even punchier. Paired with excellent supporting performances from Oscar Issac, Christina Hendricks, Ron Perlman, and Bryan Cranston make this movie one of the best films of the last decade.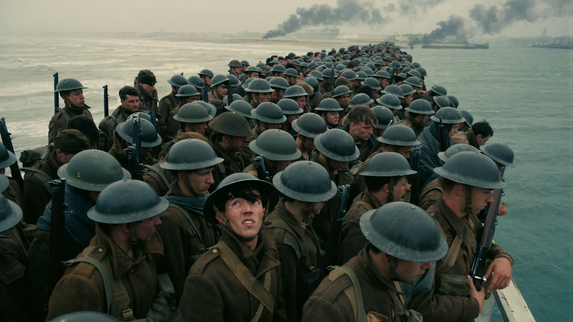 Dunkirk (2017)
The Dunkirk evacuation is one of the more understated miracles of World War II. This modern retelling of the encirclement of the British and French forces at Dunkirk, France by the German Army and their subsequent flight across the English channel is mesmerizing. Christopher Nolan managed to evoke Saving Private Ryan levels of immersion with Dunkirk. Additionally, by splitting the film into three perspectives — land, sea, and air — he gave us a real sense of the scope of the evacuation.
Fury (2014)
Fury put us in the boots of an M4 Sherman tank crew in the waning days of World War II. The film doesn't shy away from the horrors of war, and it portrays powerful scenes of just how desperate the German forces were as the war drew to a close. The all-star cast of Brad Pitt, Shia LeBeouf, Jon Bernthal, Logan Lerman, and Michael Peña do a great job of showing the nobility and the humanity of the Allied Forces, while also portraying them as flawed individuals who had to make tough decisions. Overall, Fury is a great war film that keeps delivering from start to finish.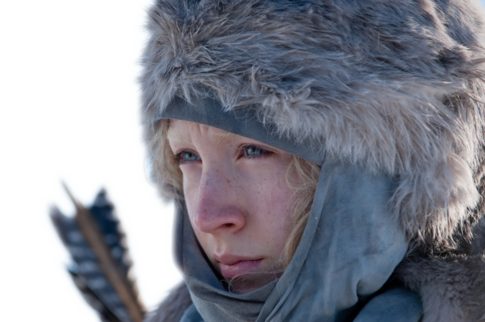 Hanna (2011)
We rarely get a female perspective in action flicks, but Hanna shows that it's something we need more of. Hanna is a skilled assassin who has been trained all her life by her father, Erik, to kill Marissa Wiegler, a CIA officer who is hunting the pair. As her training comes to a close, a beacon is activated that alerts the CIA to the pair's location, and from there, the movie is a thrill ride as Hanna attempts to kill Marissa and find out the secrets of her origin. Saoirse Ronan does a fantastic job playing Hanna, and this quintessential action flick is not one you want to miss.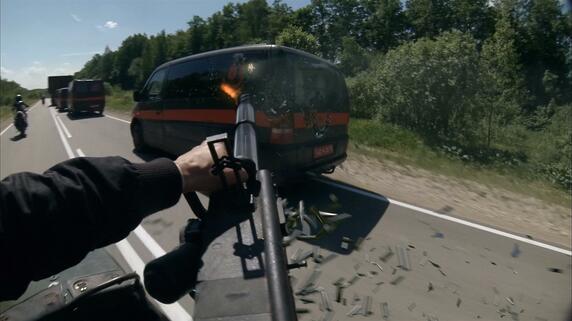 Hardcore Henry (2016)
Watching Hardcore Henry gives you almost the same experience as playing a video game. Shot entirely in first-person, this action film is full of dark comedy and doesn't stop moving from start to finish. The plot is a bit contrived, but it really just serves to propel Henry forward. This film is reminiscent of the Crank series and was filmed entirely on GoPros attached to a special mask. Hardcore Henry is outstanding, if only for its cinematography, and is one of the best movies you can watch if you just want to veg out and soak up some fast-paced action.
Watch Hardcore Henry on DIRECTV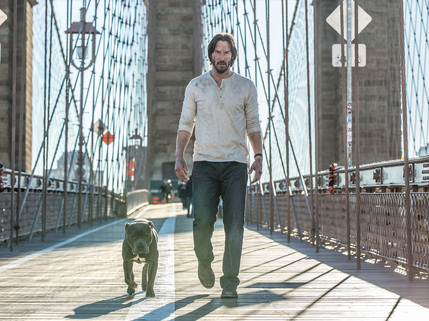 The John Wick series might be the best action franchise of all time. When mobsters kill an ex-hitman's puppy in a botched robbery, it kicks off a swatch of death and mayhem that is three movies strong and still going. Keanu Reeves is absolutely stunning as John Wick, and you can tell his passion for the part in his performance. One of the things that makes this series work on so many levels is that the plot doesn't stop for the action. Instead, the plot is furthered by and wrapped in the action as opposed to just having plot drops interrupted by action set pieces.
Kingsman: The Secret Service (2015)
With James Bond turning rather dark in recent entries, Kingsman: The Secret Service fills 007's old role rather nicely. This story of a chav turned secret agent is both hilarious and action-packed. Despite the copious violence, the film is just plain fun. Samuel L. Jackson plays a great stereotypical spy villain, and Taron Egerton does a wonderful job as Eggsy, the would-be savior of the world. However, it's Colin Firth as Galahad, who really steals the show, and his showdown with crazed denizens in the church of a Kentucky hate group is one of the best action scenes of the decade.
Watch Kingsman: The Secret Service on DIRECTV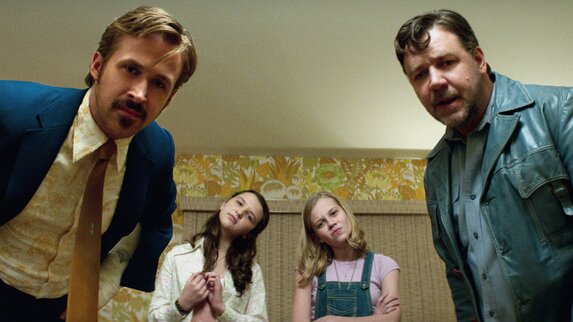 The Nice Guys (2016)
Ryan Gosling and Russell Crowe might not be the first people to come to mind when you think of comedy, but The Nice Guys show the two can be hilarious with the right script. The duo play a private eye and a thug who team up to investigate the death of a porn star. Hilarity ensues and is punctuated with some great action scenes in this modern take on the "buddy cop" subgenre.
Watch The Nice Guys on DIRECTV