Drinking in video games tends to be a task without any real consequence. Getting drunk is part of a story or a fun mini-game – the worst that can happen is a night in jail while you sober up. Some games even use alcohol as a buff, generally to increase some (or all) of your skills while making the screen blurry and your character walk funny.
But in reality, alcohol is not a buff or plot device, it's a substance that should only be enjoyed in moderation. While gaming makes light of it, some games take a different approach to alcohol and the effects it can have on a person. Here are five games that had something different to say about alcohol.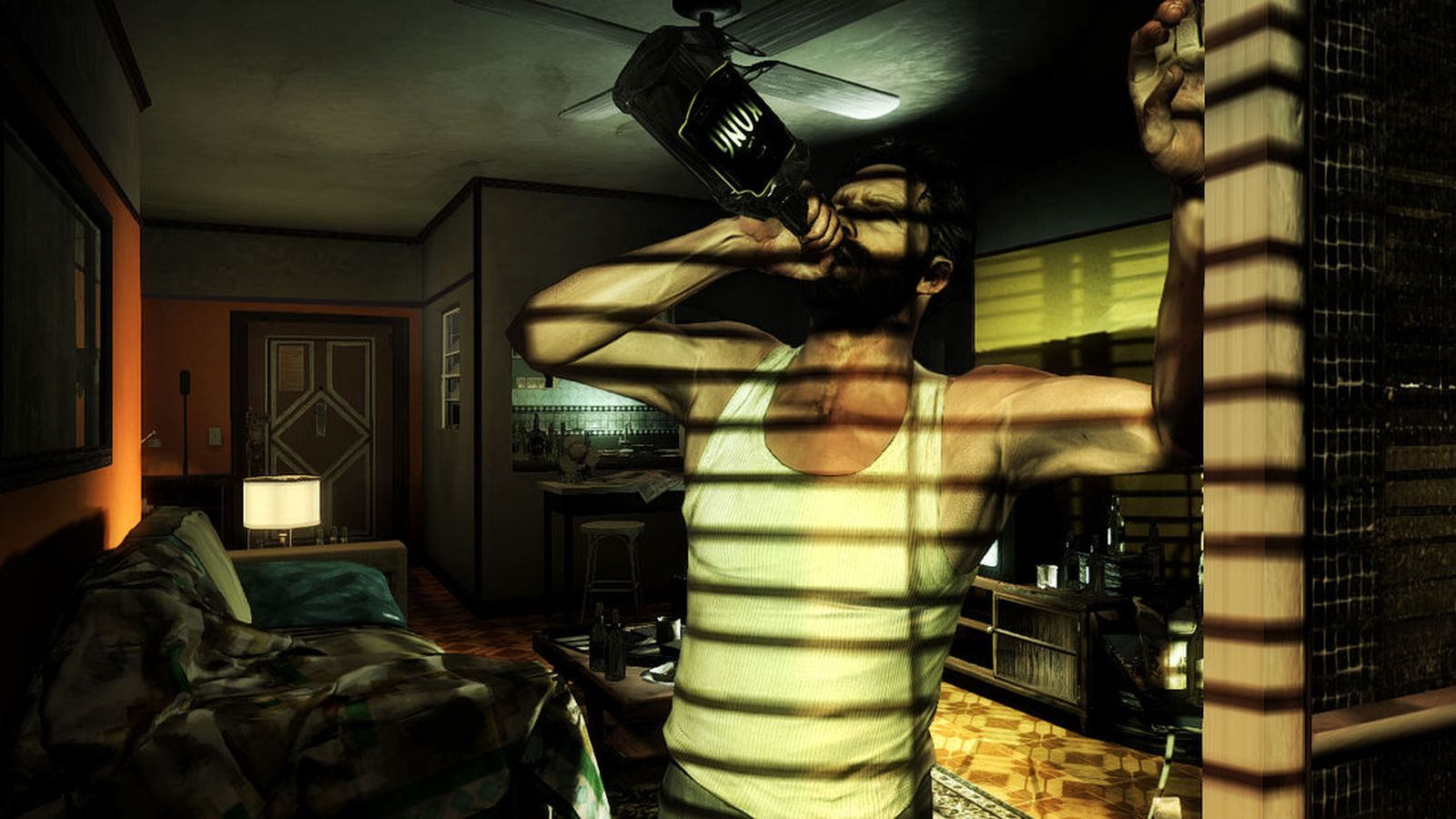 Max Payne 3
Rockstar's shooter might seem like a typical affair, but underneath the plot is a profile of a tired, sad, alcoholic man. Max Payne cannot get through the day without his whiskey and painkillers, and it even bleeds through into the gameplay itself. Max uses painkillers to heal his health, and the story is spliced with Max's hallucinations and being blackout drunk.
Rockstar says that "Max Payne 3" isn't a particular case study on addiction – it's just Max's story. Regardless, though, it certainly doesn't make light of the effects that addiction and alcoholism can have on one's life.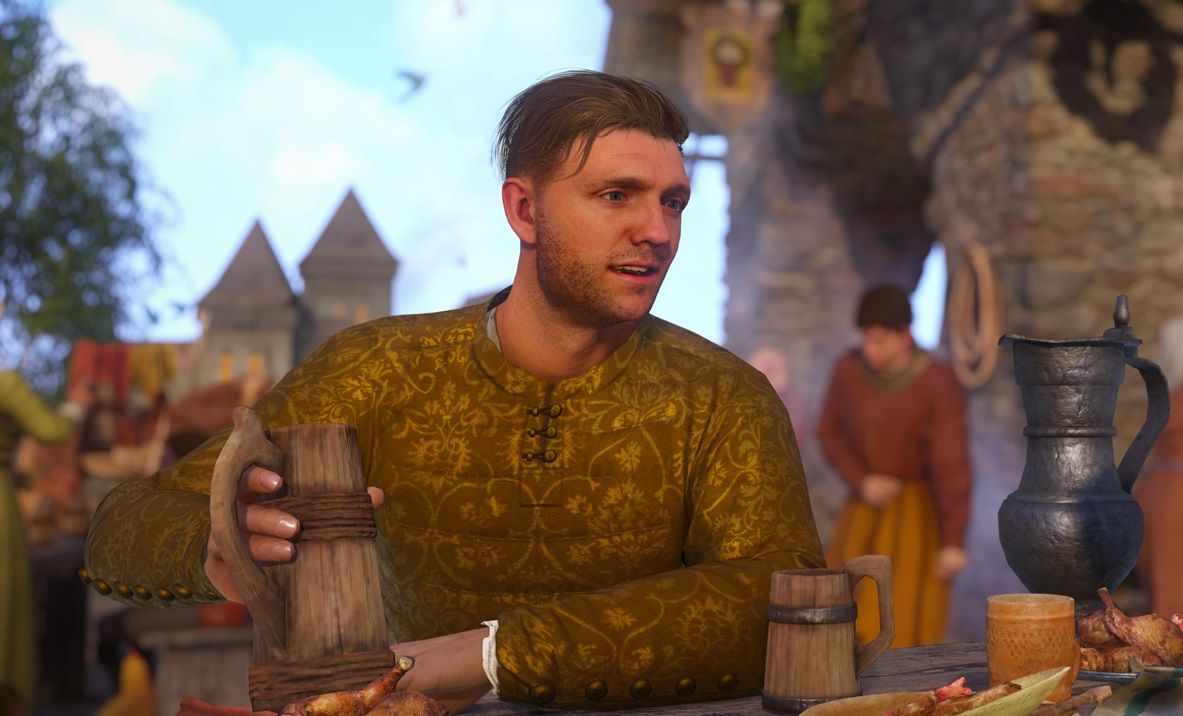 Kingdom Come: Deliverance
Like many aspects of the game, drinking in "Kingdom Come: Deliverance" errs on the side of realistic. Drinking may make you a bit more charismatic, but it's hard to tell when you hit or surpass your limits, and you can end up with a nasty hangover. Moreover, relying on alcohol too much can lead to alcoholism, which causes some serious debuffs on all your skills.
You can level up your Drinking skills and earn skills related to drinking, but these skills aren't actually all good. These skills provide bonuses while drunk, but the side effects of hangovers and other debuffs are lengthened. Drinking can be helpful in some scenarios, but in "Kingdom Come: Deliverance," it's best done in moderation and carefully.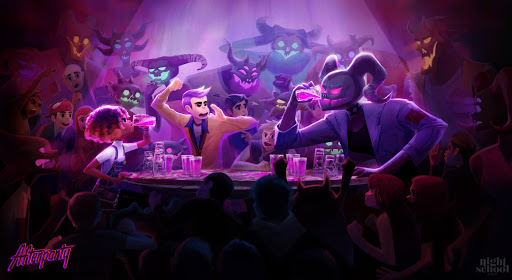 Afterparty
At first glance, "Afterparty" seems like a typical game about alcohol – drinking, getting drunk, out-drinking the competition. Drinking is a key mechanic in the game, with different drinks giving the protagonists different effects. The goal of the game is to out-drink Satan himself in Hell, after all.
But beneath this alcohol-heavy veneer is something a little bit different, and a little bit darker. Alcohol isn't some purely pleasurable activity in the bowels of Hell – instead, it's a way for humans and demons alike to numb the pain of… well, being in Hell. There is plenty of humor and jokes about drinking, sure, but it doesn't condone alcoholism, and seeing people drinking has a bit of a sadder meaning.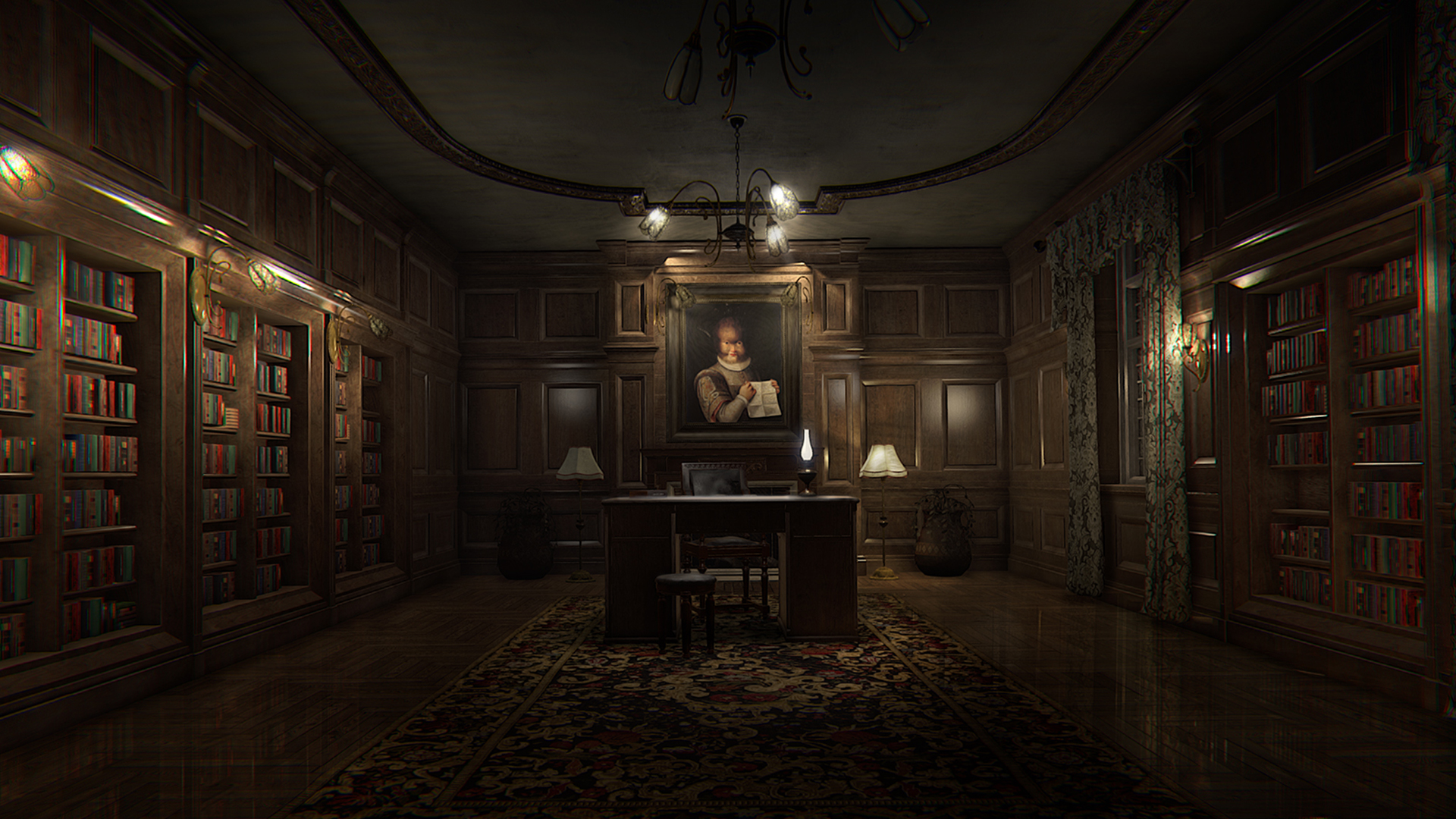 Layers of Fear
"Layers of Fear" is an indie horror title created by Bloober Team. In it, you control a painter that's determined to complete their final work, a masterpiece painting. However, things aren't what they seem, and the painter's sense of the world is twisted and dark. Players eventually learn more about the painter and the horrors that he has caused on his family, as you try and finish his work.
While it's clear that the main character suffered a psychotic break at some point, the painter's troubles began when he began seeking out the bottle instead of his family. His alcoholism led to a number of problems with his wife even before the supposed schizophrenia sets in, and of course, being under the influence was not good for mental health. While the depiction of alcohol might be a little extreme here, it's definitely not fun and games as you dive deeper into the painter's psyche.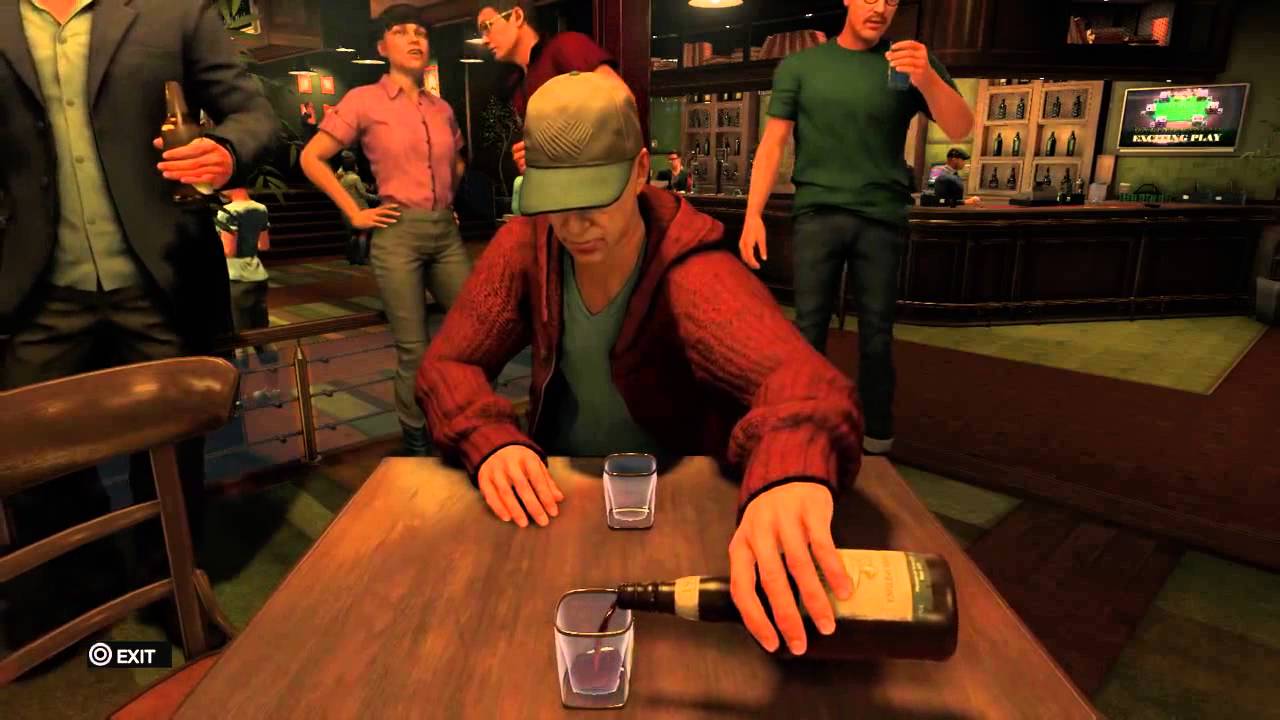 Watch Dogs
"Watch Dogs" is an interesting inclusion here because the game is not actually trying to say anything about alcohol consumption. Instead, its drinking mini-games were so notoriously difficult that you might swear off drinking entirely! Players were not too happy about how difficult the mini-game was, and eventually, Ubisoft tweaked the difficulty of the challenges a bit.
But mini-games aside, should consuming alcohol really be so easy? The harder mini-game really mirrored how difficult it can be to drink too much, as the point of the mini-game was to complete quick time events in order to not blackout. Even if it was inadvertent, that does say something different about drinking in games. Most of the time, they're just fun little mini-games, not a tedious task!