TV streaming isn't new. Over the past couple of decades, it has become a huge entertainment source. People all over the world use streaming services.  
In a nutshell, TV streaming allows people to watch TV shows on demand. Live TV airs each episode or program at a set time, but with streaming, users can simply watch their favorite programs as soon as they want. 
From the giants of the TV streaming world, like Netflix, to lesser-known streaming providers, there is a streaming service out there for everyone. 
But, what is TV streaming, and how does it work from provider to user? Although the idea behind streaming is rather simple, the technical information about how it works is a little more complex. 
Here, we will explain streaming TV, how you stream and more so that you can easily start streaming your favorite TV shows and movies from home or on the go. 
What Is TV Streaming?
TV streaming allows people to watch television, sports, news and movies online without a subscription. Viewers can access a variety of programming on-demand through internet-based streaming services.  
Because streaming services store the programming on their own servers, users don't have to download anything to watch from their devices as long as they have an internet connection. 
Do you need internet for TV streaming? Yes, but luckily, many devices today can connect to the internet, so you can stream content from your smartphone, tablet and more if your TV can't access an internet connection.  
Types of Streaming
Everybody has their own preferences when it comes to entertainment. No matter what your preferred programs or format is for watching shows and movies, there is a streaming service out there that will meet your needs. Providing different streaming options lets streaming companies cater to their audiences, allowing viewers to choose the service they like best. 
Some common streaming service types include live, on-demand and free streaming. 
Live streaming
Live TV streaming means you can access live television channels and on-demand content. These services are similar to traditional cable or satellite TV but over the internet instead.  
Examples of live streaming services include DIRECTV STREAM, YouTube TV or Hulu Live. 
On-demand streaming
On-demand streaming lets people watch whatever they want, whenever they want. Users can watch shows and movies on their own schedule, no matter what time of day it is or when the program originally aired. However, most on-demand services don't offer access to live content. 
Examples of on-demand streaming services include Amazon Prime, Netflix and Max. 
Free streaming
Some services offer a selection of programming for free. These services may include advertisements or a more limited collection of movies and shows, but anyone can access these without having to pay anything extra. 
Examples of free streaming services include Tubi, Crackle or Angel Studios. 
How Do You Stream TV?
TV streaming works based on a connection between a device and the service provider's servers. The streaming provider hosts content on its servers and streams it directly to your device using the internet.  
There are a few things you need to stream TV, including:  
A high-speed internet connection 
A compatible device 
A streaming service account 
A streaming app 
Once you have all the necessary equipment and a verified account, you can start watching content right away. As you stream, streaming technology will use adaptive bitrate streaming, which simply means the quality of the video changes based on your internet connection for a more seamless experience. 
How to Start Streaming at Home
Streaming is an excellent way to watch your favorite shows and movies (or discover new favorites) from the comfort of your home.  
It has never been easier to access a massive collection of content with all the streaming options available. And, the process to get started is pretty straightforward. Here's what you should know. 
Step 1) Select a streaming device 
With a high-speed internet connection ready to go, you'll need to select a streaming device to watch the content. Some standard options are: 
A smart TV 
A non-smart TV with a streaming device (e.g., Amazon Firestick or Chromecast) 
A computer or laptop 
A tablet 
A smartphone 
A video gaming console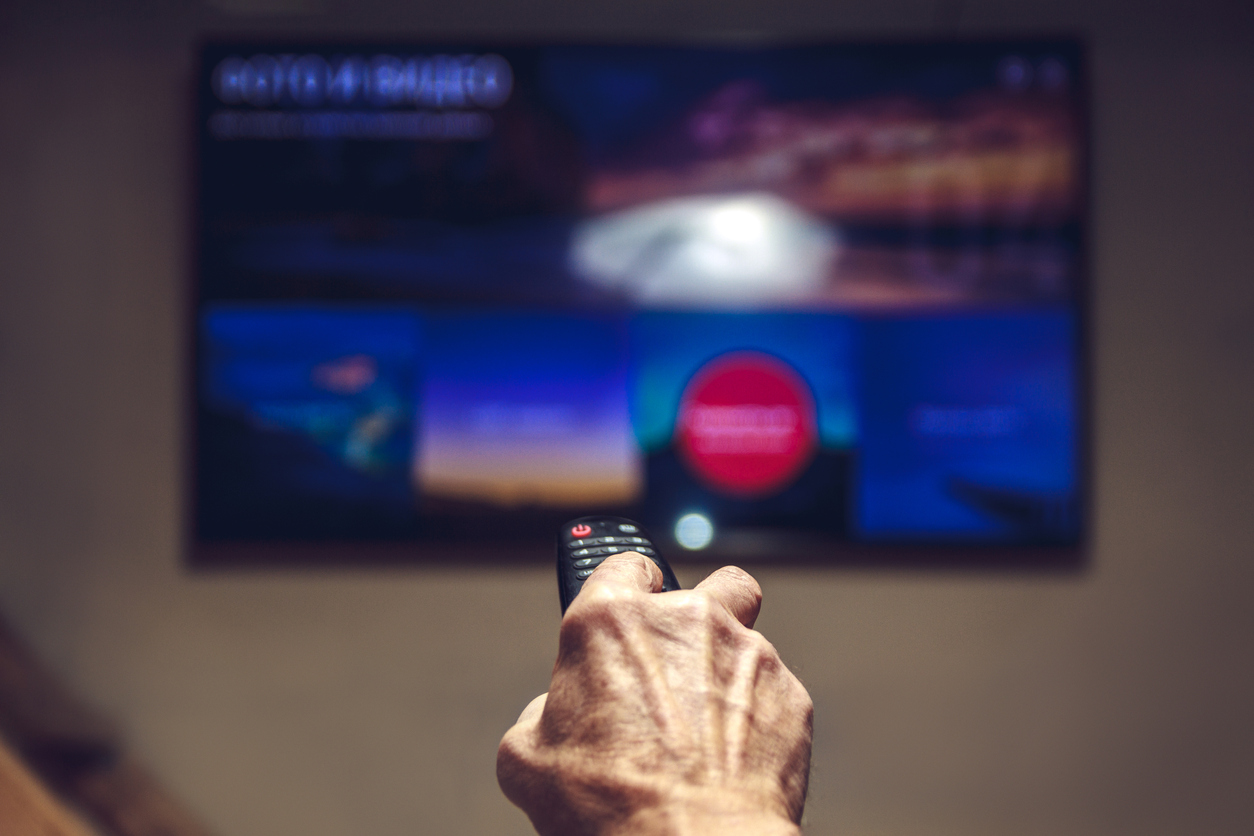 Step 2) Set up the streaming device  
Now that you know which device you'll use, you can set it up for quick access each time you want to stream.  
If it isn't already, now is when you should connect the device to your TV or monitor. Most of the time, you'd do this using an HDMI cable, but in some cases, the device may stick directly into your TV's HDMI port. You may also be able to connect wirelessly over Bluetooth depending on the device. 
Next, connect the streaming device to the internet using Wi-Fi or an Ethernet cable. The device should always connect to the same network as your router. Keep in mind that faster internet will help ensure high-quality video. 
After that, it's time to power the TV and streaming device on. If you want to make this easier in the future, set up your TV to automatically switch to the correct input source when your streaming device is on. 
Your device should prompt you to set it up upon first use. This will usually involve creating an account and linking your streaming device to the account.  
Note that the process may vary slightly depending on your preferred streaming device, so always consult the instructions or online resources for more specific guidance. 
Step 3) Select a streaming service
The final step is arguably the most fun — choosing the streaming service that works best for you. There are a few things to consider before you select a streaming service, like the type of content you enjoy or your budget. But, some of the key factors to consider when making this choice include: 
The library of shows and movies available 
Platform compatibility (i.e., will the streaming service work with your device?) 
Original programming selection 
Price 
Additional features (e.g., offline downloads, ability to share accounts, etc.) 
Live TV options 
Ultimately, the right streaming service for you is the one that offers the content you want at a price you find reasonable. Streaming packages make it super easy to find the content you and the entire family will want, no matter who's watching. It may help to research different streaming platforms to compare their features and content options. 
Want our suggestion? Check out DIRECTV STREAM to gain access to up to 90,000 on-demand titles, over 75 live TV channels and more live sports than any other service. 
Frequently Asked Questions
What equipment do I need to stream TV?
First things first, you'll need a good internet connection. Past that, a compatible device, a streaming service account and a streaming app are all necessary as well. Some services may require more equipment, like a streaming stick, if their app isn't available on your chosen device, so keep that in mind when picking the streaming service you want to use.
How do I set up streaming on my TV?
Connect a chosen streaming device to your TV, like a streaming media player or streaming stick. Then, connect the device to the internet and install the streaming service's app. From there, you'll sign into your account (which you can set up online) and stream your favorite content right away!
Is TV streaming free?
Sometimes, but not all the time. Some providers may offer a selection of movies and TV shows for free with ads, while others may offer a combination of free and paid content. You'll likely have to pay a subscription fee (especially if you want to access more premium movies and shows).
Do you need a streaming device if you have a smart TV?
Typically, no, you don't need a streaming device with a smart TV. Most smart TVs already can stream content directly, but it depends on the brand, model and features. Always check the specifications and features of your TV or consult the website to see if it has built-in streaming capabilities.
The content is featured on https://www.directv.com/insider/ is editorial content brought to you by DIRECTV. While some of the programming discussed may now or in the future be available affiliates distribution services, the companies and persons discussed and depicted, and the authors and publishers of licensed content, are not necessarily associated with and do not necessarily endorse DIRECTV. When you click on ads on this site you may be taken to DIRECTV marketing pages that display advertising content. Content sponsored or co-created by programmers is identified as "Sponsored Content" or "Promoted Content."