DIRECTV is on the ground reporting from the most exciting SDCC 2018 panels, trailer drops, and breaking news. For more Comic-Con coverage, click here.
---
San Diego Comic-Con 2018 may have come and gone, but we've had the fresh new trailers that made their Con debut on repeat ever since. Especially, the trailer for the TV-adaptation of George R. R. Martin's 1980 novel, Nightflyers (this is the same author who created Game of Thrones btw!). So let's take a closer look at the first official trailer and wildly speculate as to what we can expect from the series, set to come out later this year!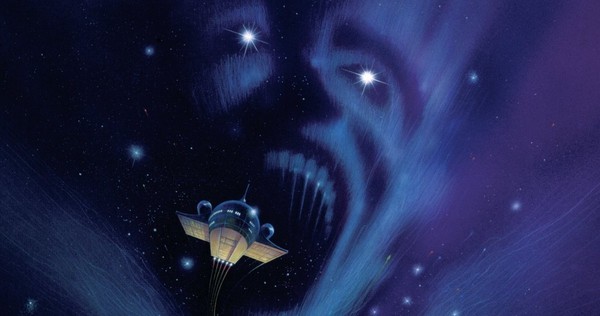 Move along. Nothing ominous to see here from the art from the novel. Just a red herring. Obviously.
The trailer opens up to a fairly monotone score. We are facing the back of the show's protagonist, Karl D'Branin (Eoin Macken) and then it cuts to his daughter playing outside. Suddenly, the music gives off a rather ominous feeling and you just KNOW something bad is about to happen.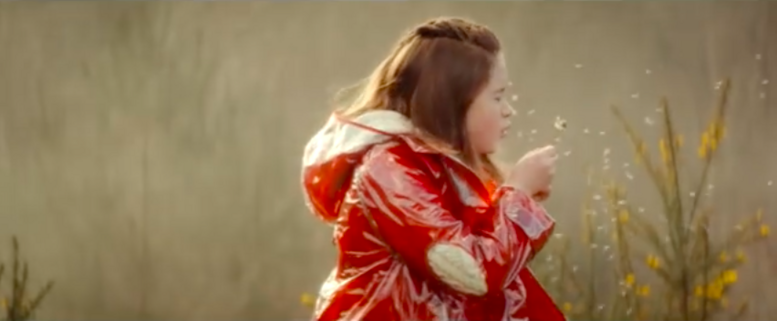 Yay dandelions!
Then the trailer cuts to a completely different scene. It seems like that opening could be a flashback or maybe even like it never happened at all. The lighting change between the two scenes is like night and day, and I love the transition they did there. This set up also reminds of Matthew McConaughey at the end of Interstellar.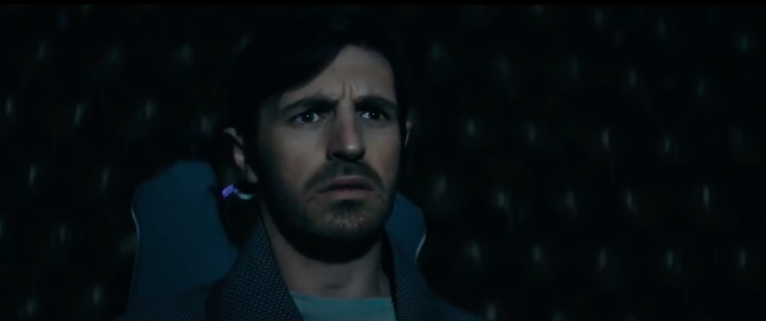 I've made a huge mistake.
Then, we're introduced to some of the show's other characters, which gives us a bit more context. Long story short, the world is ending and the Nightflyer is their only chance to save it. There's an optimistic naivety amongst the group – especially with Jodie Turner-Smith's character (Melantha Jhirl) who shares that she's "waited her whole life for this."
I've saved all my miles for this flight. All of them.
But, the second they take off for space, the smiles are wiped right off their faces as everything begins to go wrong – cue machine malfunctions, loss of control over the ship, and brutal betrayals. From here on, it's clear that this mission isn't going to be easy, which means an exciting season for us is in store. We still feel your pain, though, Roy (David Ajala)!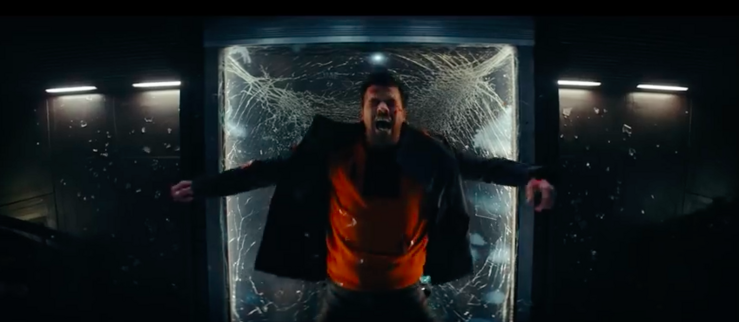 This is not the mattress I ordered.
Ok, this next part of the trailer honestly scared me a little bit – does this remind anyone else of the twins from The Shining? Karl's daughter appears on the ship out of nowhere. They don't give much context as to how or why she's there, so we'll definitely have to tune in to figure that one out. The echoing of her voice is so eerie, though, and definitely adds to the show's thriller aspect.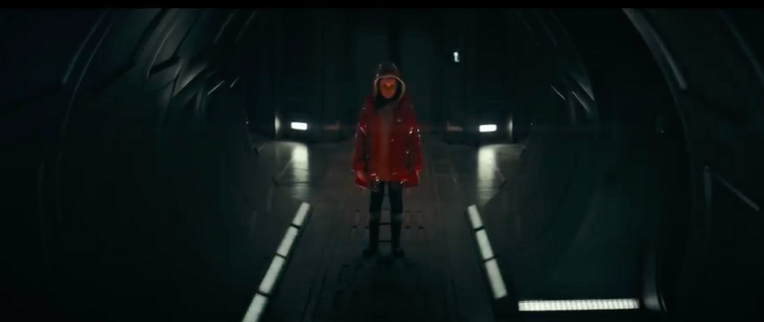 I'm here to give you nightmares and eat cookies. And I'm all out of cookies.
The remainder of the trailer jumps between various fight sequences, most of which show each character desperately clinging on for survival. It seems like Nightflyers will be a good addition to the already expansive category of space missions gone wrong, but it'll be interesting to see what original spin they put on their story.
Some fans have already started comparing it to the 1997 film, Event Horizon – though I think it's important to note that Martin's novel came out 17 years before that movie did. All in all, there's a lot to look forward to with this upcoming debut season. The show looks intense and I doubt there will be any shortage of action for us to enjoy.

Advertisement