The summer sun is finally starting to wane, but things are just heating up for America's favorite time of year. Get ready, it's NFL preseason time again. And with a new rookie class, everyone is waiting with bated breath to see who might be the next breakout star. Of course, there are a few new promising quarterback draft picks, but there are also several others who are worth tracking. Here are some of our picks for the 2023-24 Rookie of the Year.
Bryce Young (Carolina Panthers, QB)
It's no surprise that last year's Heisman winner is at the top of this list. For months now, football fans pegged Young as the No. 1 draft pick, which is why Carolina made an epic trade with the Bears in order to position themselves to nab their new QB1. The Alabama alum is already catching the eye of many pundits — particularly when it comes to the rookie's mental game. It's obvious that the job of an NFL QB requires a high level of intelligence since it deals with strategy and anticipating plays. So the fact that many consider Young to be somewhat of a mental savant puts him as the favorite for Rookie of the Year. It also helps that Young's been playing for several years in the SEC against some of the most elite teams in college football. While the NFL takes the sport to another level in terms of pace and gameplay, Young seems poised in every way to shine in his new role.
CJ Stroud (Houston Texans, QB)
One of the season's most promising competitors is the Texans' No. 2 draft pick, CJ Stroud. It's said that he's a bit soft-spoken, so he may not cast the longest shadow in the NFL, but his talent seen on tape says otherwise. And while head coach DeMeco Ryans isn't automatically gifting Stroud the QB1 spot, his recent complimentary interviews about the rookie speaks volumes. The world is watching to see this Ohio State all-star take the field by storm.
Anthony Richardson (Indianapolis Colts, QB)
The former Florida shot caller was the No. 4 draft pick, and he's already making waves amongst NFL brass. So much so, that Colts owner Jim Irsay already vowed that Richardson will be starting sometime this season. He'll have to compete with veteran Gardner Minshew for the spot, but it sounds like the coaching staff is anxious to give Richardson some playing time since they see him as the possible future face of the franchise. The Florida alum definitely looks the part too: he's 6'4", 244 pounds, and he clocks in at just 4.43 seconds in the 40-yard dash. Not to mention he throws a beautiful downfield spiral. And with a great offensive squad positioned around him, Richardson seems to be set up for success this season.
Bijan Robinson (Atlanta Falcons, RB)
Robinson is likely already a household name in that the running back is considered by many to be most likely to win Offensive Rookie of the Year. Often compared to Saquon Barkley, the multitalented 5'11, 215-pounder has a rare combination of speed, power and agility. And since Robinson is clearly versatile, Falcons coach Arthur Smith already promised to give the Texas alum more to do on the field than just running the ball. Robinson will be used often as a target for the Falcons passing game.
Jalen Carter (Philadelphia Eagles, DT)
The former Georgia Bulldog has always been considered one of the top defensive prospects in the class. He was even rumored to be the No. 1 draft pick, but he was ultimately chosen as the No. 9 pick. With the Georgia defense racking up a notable 70 sacks last season, it's no question why the spotlight is on the DT. Carter is well known for his power and his speed, making him a force to be reckoned with in the Eagles' interior.
Devon Witherspoon (Seahawks, CB)
The bar is set high for Devon Witherspoon. He's often been likened to his predecessor and breakout star, Tariq Woolen, and Seahawks coach Pete Carroll recently compared Witherspoon to Troy Polamalu. While it's high praise to be paralleled with a recent standout — as well as a Hall-of Famer — it's clear that the Illinois alum is ready for the job. And working hand in hand with Woolen this year will likely only elevate a defense that has seen better days. Witherspoon has his work cut out for him, but with Carroll's clear support, the No. 5 overall draft pick is sure to make a splash.
Will Anderson Jr. (Houston Texans, DE/OLB)
This Alabama alum has been turning heads ever since Houston sent shockwaves through the NFL community when the team traded up to nab the No. 3 draft pick. But it's no shock to football fans since Anderson's been putting up some absolutely remarkable stats. In the 2021 and 2022 seasons, Anderson made 48 tackles for loss and racked up 27.5 sacks total. Compared to the Texans' 39 sacks last year, it's obvious that his talents will be needed to improve the defense's game.
Jahmyr Gibbs (Detroit Lions, RB)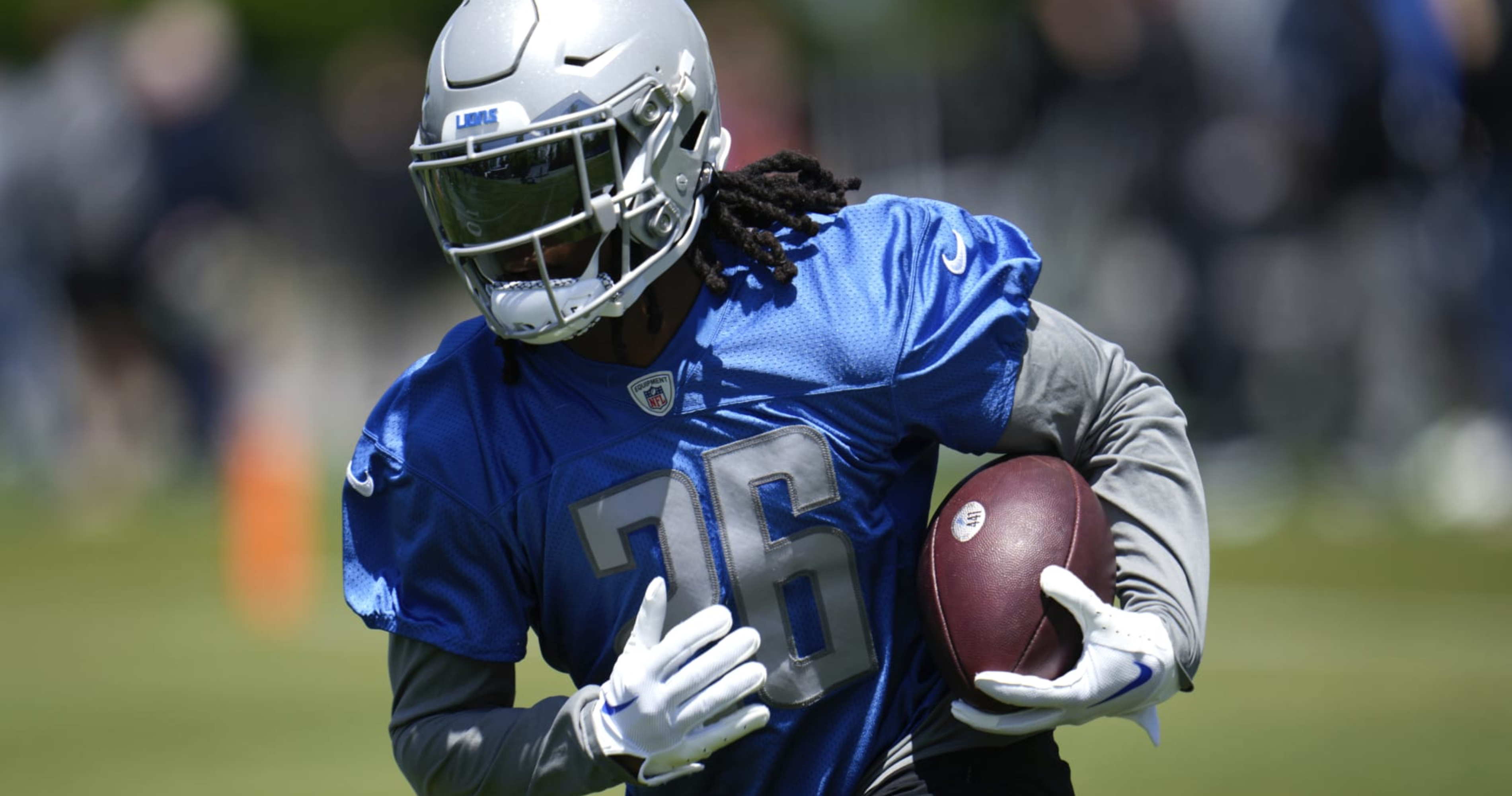 Gibbs was selected No. 12 in the draft last April, and it's likely because he's a double-threat. His talent is inarguable; in his last collegiate season alone, he put up 1,370 total yards and made a whopping 44 catches. Because he's multitalented, he's been compared to Saints standout Alvin Kamara. Those are some big shoes to fill, but we're eager to see if Gibbs is up to the task.
Make sure you can keep up with all your favorite games with Sports Pack and DIRECTV Sports Central. Get your subscription today. 
The content is featured on https://www.directv.com/insider/ is editorial content brought to you by DIRECTV. While some of the programming discussed may now or in the future be available affiliates distribution services, the companies and persons discussed and depicted, and the authors and publishers of licensed content, are not necessarily associated with and do not necessarily endorse DIRECTV. When you click on ads on this site you may be taken to DIRECTV marketing pages that display advertising content. Content sponsored or co-created by programmers is identified as "Sponsored Content" or "Promoted Content."