Just say his name – SHAZAM! – and he's a formidable, crime-fighting hero with a penchant for sarcasm and hilarious one-liners. He's also a playable character in several hero-centric video games, so after having seen SHAZAM!, you can bring the adventure home for some good old-fashioned bad guy whooping. It's not exactly like being able to transform into an all-powerful super hero by shouting a magic word, but it's as close as you're probably going to get for now.
Lego DC Super-Villains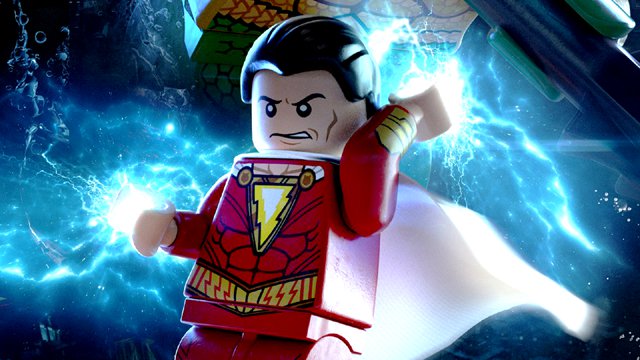 Lego DC Super-Villains has an entire selection of SHAZAM!-centric content, thanks to the "SHAZAM! Movie Level Pack 1," which you can download for the platform of your choice. It features Billy Batson, Freddy Freeman, comic SHAZAM!, movie SHAZAM!, and even the evil Dr. Thaddeus Sivana. The pack allows young Batson to transform into SHAZAM!, who's imbued with the power of super strength, flight, electric beams, and special projectiles, just like in the movie. Freddy can also transform into his own SHAZAM! form, giving you two times the fun.
All characters are playable in the main Lego DC Super-Villains campaign, which is an open-world adventure that lets comic fans play as their favorite villains from the DC universe for the first time. The SHAZAM! film's Zachary Levi even reprises his role as the hero, which makes this game appearance the most film-accurate. If you're hankering to see more from Levi as the title character, this is your chance to do so. 
Injustice: Gods Among Us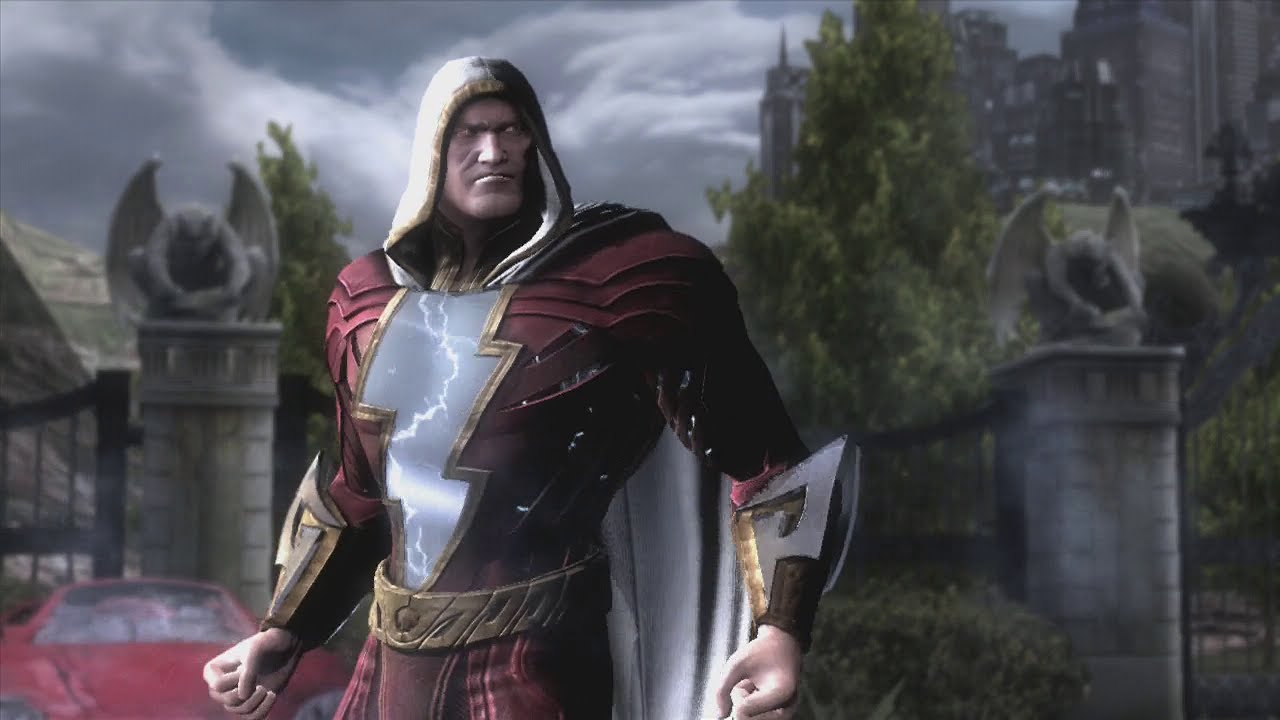 SHAZAM! appears in this fighting game as a playable character and Power User, one of several characters that can pick up objects during fights and throw them if need be. He's a formidable fighter, with an array of lightning-based attacks as well as powerful grabs and other abilities. He's first seen battling the villainous Black Adam at the beginning of the game before dealing with the threat of the Joker detonating a nuclear device, and siding with Superman's One Earth government in a parallel dimension. 
Lego Batman 2: DC Super Heroes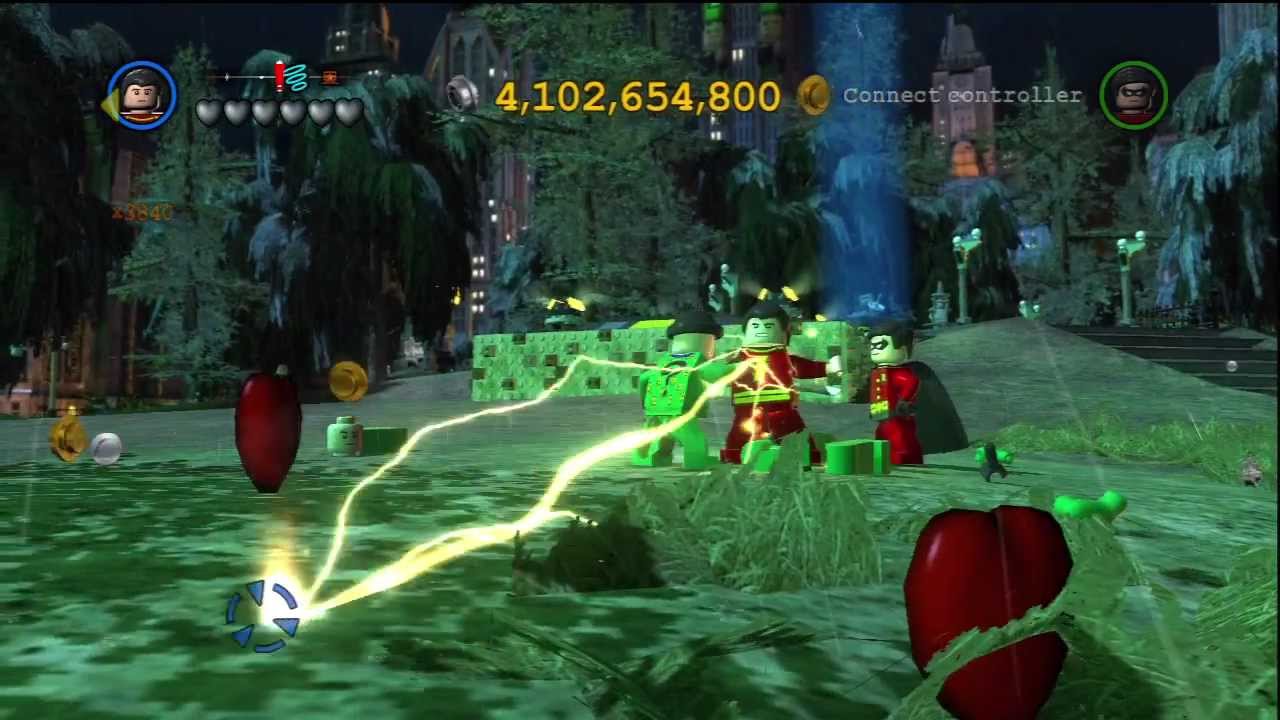 SHAZAM! again assumes Lego form in Lego Batman 2: DC Super Heroes, where he can fly, use super strength, and turn invisible. He's obviously immune to electricity and can also call forth electrical powers and shoot lightning bolts from the one on his chest. He doesn't play much of a role in the story, but he does work alongside the Justice League to complete a wide variety of missions.
DC Universe Online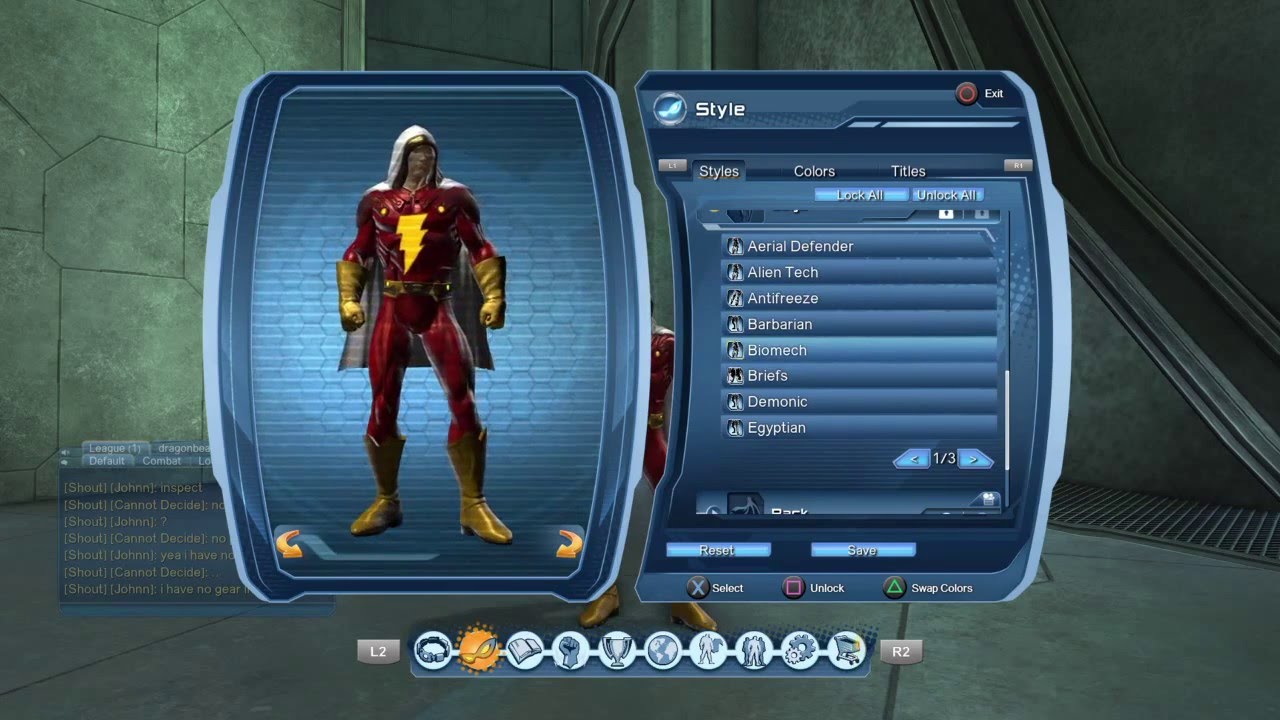 Earth's Mightiest Mortal makes an appearance in the DC-themed MMORPG DC Universe Online. He can be found in the Oblivion Bar, and can be used in both the game's Legends PvP (player versus player) mode or Legends PvE (player versus environment) mode. He also need to be spoken to if players want to start up the Level 25 mission to stop Black Adam and Felix Faust from resurrecting Black Adam's wife Isis. SHAZAM! will reward characters with various emblems as well. You can also dress up your own player character as the hero. 
Infinite Crisis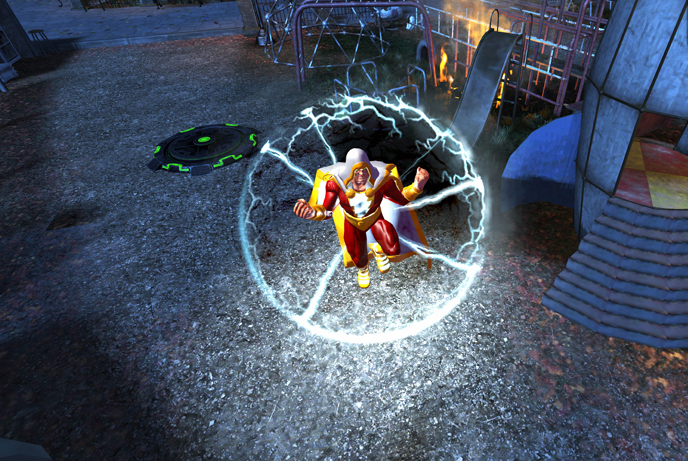 The DC Universe-themed MOBA Infinite Crisis allows players to take on the role of SHAZAM! as a hero that can wipe the floor with most other characters in the game. He's a bit reckless, but destructive in the best of ways, combining electrical powers with mystic strength and defensive powers. He's built for engaging enemies and being right in the middle of fights, so he's perfect for those looking to go on the offense. Infinite Crisis features a wide variety of other heroes from all throughout DC continuity that SHAZAM! can square off against as well. 
DC Unchained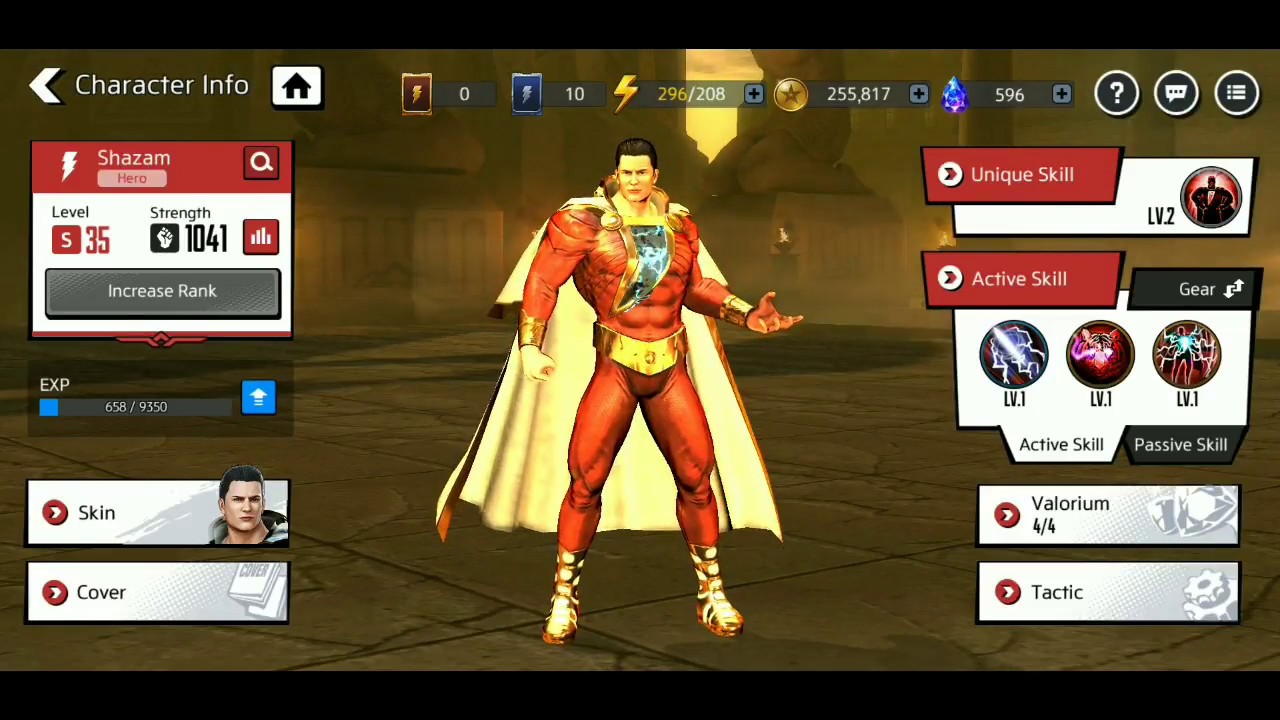 SHAZAM! also makes a gaming appearance in one of the newest entries to the DC Universe, DC Unchained. It's a mobile brawler that lets you gather three of your favorite heroes or villains to fight through a barrage of enemies. SHAZAM! isn't a central figure in the story, but he's included as a playable character, and features an array of skills and attacks you can destroy the bad guys with. 
Lego Batman 3: Beyond Gotham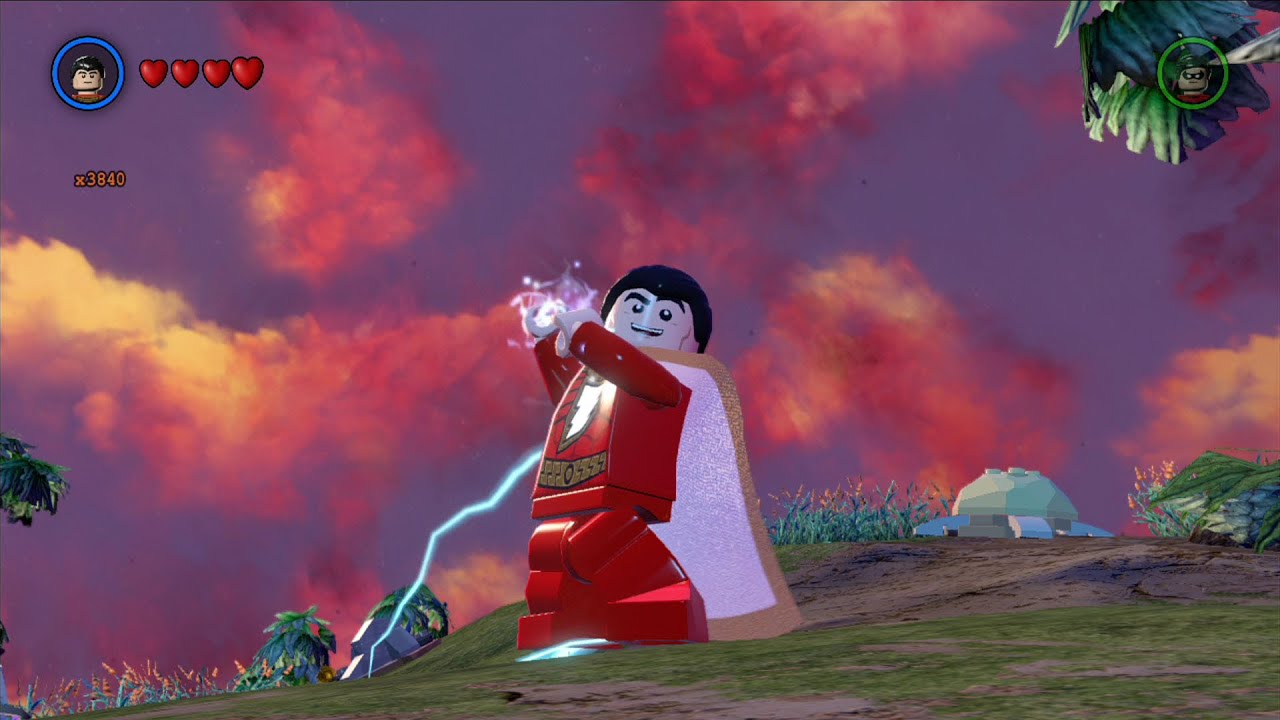 Though not part of the main storyline, SHAZAM! reappears in Lego Batman 3: Beyond Gotham as an unlockable character that you can play through the campaign missions. As such, he isn't as prominently featured in these levels as he is in the other Lego games. He's still just as electric in this game, as his many powers haven't diminished. 
With the success of the SHAZAM! film, it's safe to say we'll begin seeing more appearances from the hero in the near future, so expect this list to grow. Maybe a solo video game is in the future?
SHAZAM! is now in theatres.
Join the conversation about your favorite movies, sports, music, games and TV shows here.