Your new favorite super hero is flying into theaters soon when Zachary Levi brings SHAZAM! to life in the latest DC Universe movie. In addition to a new kind of super hero — dare we say one with more levity and less angst? — SHAZAM! brings with it some awesome new villains. After all, no true super hero is complete without a worthy adversary to go up against. Here's a look at the villains standing in SHAZAM!'s way. 
Doctor Thaddeus Sivana
SHAZAM!'s main adversary harkens back to the original comics of the 1940s. This latest SHAZAM! faces off with the original comic book nemesis, Doctor Thaddeus Sivana (Mark Strong), a genius who can see magic with his unusual right eye. He once developed a spell based on a mathematical formula that lets him walk through solid objects, which makes him extremely hard to contain.
Different comic book versions of Sivana have him married or widowed and father to as many as four children, depending on the story arc. Sivana's family members are also villains in their own right and assist him in trying to defeat SHAZAM! and his foster family. In the film, however, Sivana is more of a lone wolf — and definitely a terrifying villain, Strong teases in an interview with Flickering Myth.
"He's the New 52 version at the moment, rather than the original mad scientist who goes to Venus because he feels misunderstood," says Strong. "Our guy's a little more brutal and has the Seven Sins at his disposal, so his power is pretty intense."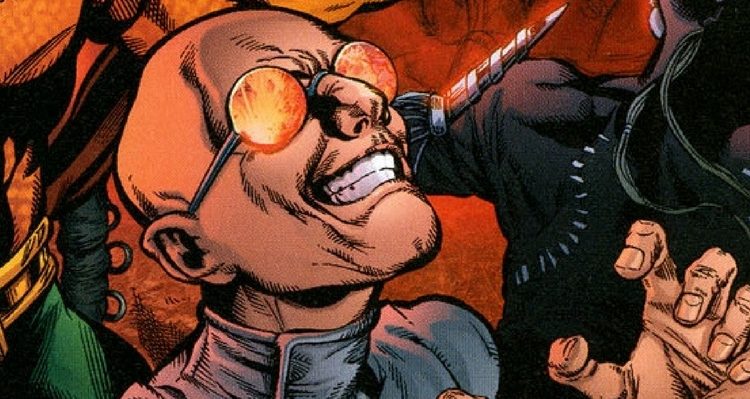 Sivana's backstory in the film is that he was once considered for the role of Earth's Champion by an ancient wizard (the one who eventually imbues young Billy Batson with superpowers and turns him into SHAZAM!). Sivana first met the ancient wizard on the Rock of Eternity when he was a young boy. The wizard thought Sivana might be Earth's new champion who could help defeat the spirits of the Seven Deadly Sins. Unfortunately, Sivana failed the test to see if he was pure of heart and was transported back to Earth. Later, he traveled back to the Rock of Eternity as an adult and allowed the Seven Deadly Sins to enter his body, turning him into the super villain who is hell-bent on defeating SHAZAM!
The Seven Deadly Sins
You may be familiar with the Biblical concept of the Seven Deadly Sins: Envy, Gluttony, Greed, Lust, Pride, Sloth and Wrath. In the DC Universe, these sins are actually a team of supernatural villains also known as the Seven Deadly Enemies of Man. Long ago, the ancient wizard trapped these demons in stone statues on the Rock of Eternity. In the comics, they were released when Spectre destroyed the Rock of Eternity. In the SHAZAM! film, they escape their statues because Sivana lets them out. They basically take control of Sivana and come after Batson and his foster family — and they're shaping up to be some pretty terrifying villains.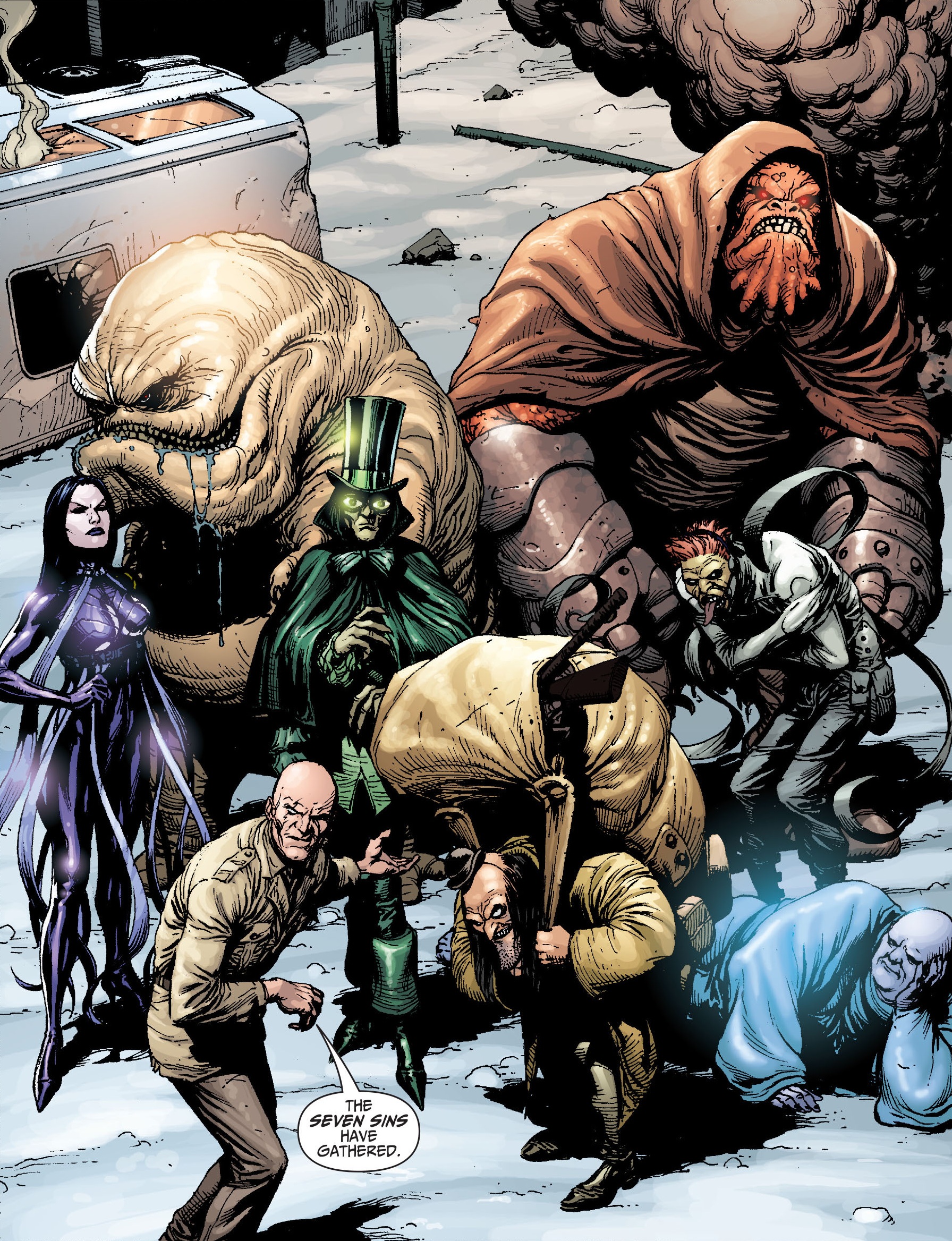 "Without revealing exactly how [the Seven Deadly Sins] are integrated into the storyline, I would say that's probably as close to what [Aquaman director] James [Wan] did with The Trench. We really let [director David Sandberg] flex [by building] those kinds of sequences that are scary and cool," producer Peter Safran recently told Collider.
Indeed, in the teaser photo Sandberg posted to Instagram back in January, the Seven Deadly Sins definitely have a creepy, gothic look to them.
Black Adam
There may be some confusion on the part of fans who mistakenly think the main villain in SHAZAM! is Black Adam, played by one of the film's producers, Dwayne "The Rock" Johnson. That's because the Black Adam storyline was part of the film's early development stages.
An earlier version of SHAZAM! saw Dr. Sivana unleashing Black Adam into the world. In keeping with the historic tradition of comic book heroes sometimes fighting dark versions of themselves, Black Adam also yelled, "SHAZAM!" to activate his powers just like SHAZAM! does. Black Adam's powers are similarly derived from six different mythological figures (Shu, Heru, Amon, Zehuti, Aton, and Mehen) whose first initials also spell "SHAZAM!"
But later in the film's development, producers scrapped the idea of putting Black Adam in SHAZAM! He's just too great of a comic figure to play second fiddle. Instead, a solo Black Adam film is in development.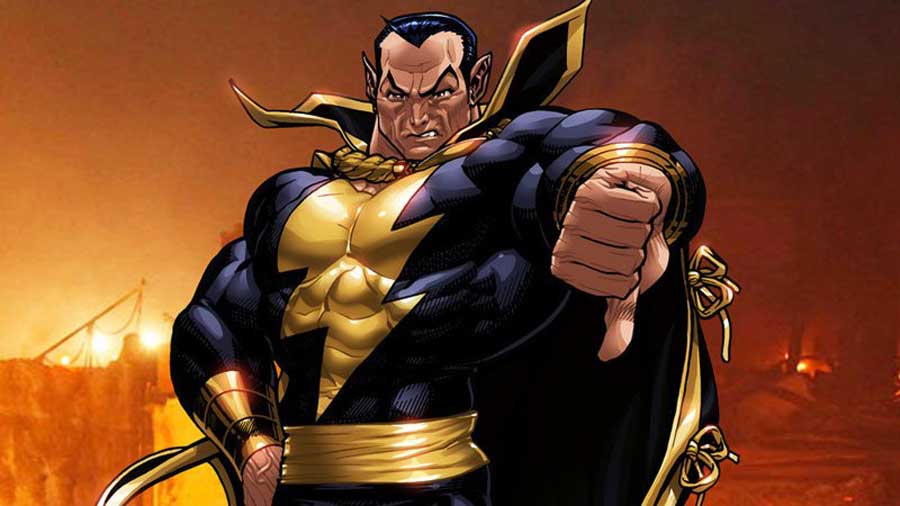 "Black Adam is definitely happening. We're actually very deep into a script on it right now, which is coming along really well," Hiram Garcia, president of productions at Seven Bucks Productions, told Collider in August 2018, adding, "We were just realizing that both characters are so special that we didn't want to compromise either of them by cramming them both into the same movie. So that's why we made the decision to let SHAZAM! have his own standalone movie and kind of launch him properly, and then we'll do the same for Black Adam … It allowed us to develop the right version of both."
There is no word yet on if SHAZAM! will be a part of Black Adam's stand-alone film. For now, fans should have plenty of villainous fun in store with Sivana and the Seven Deadly Sins. SHAZAM! opens nationwide on April 5. Before it hits theaters, get caught up on all of the DC Universe films via DIRECTV.
Join the conversation about your favorite movies, sports, music, games and TV shows here.