Everybody loves a dark, gritty super hero story — it's no coincidence that the broody Batman has been one of the most popular super heroes of the last 100 years. But sometimes, it's nice to take a break from the existential angst and moral gray areas and just have some good old-fashioned crime-fighting fun. Enter SHAZAM!, the latest DC Universe super hero whose shiny cape, chunky boots and wicked sense of humor are sure to spark a lightning bolt of joy with moviegoers.
But just where did this red-clad crimefighter come from? It's actually a complicated journey, as SHAZAM! has evolved quite a bit over the years to become the super hero we know and love today.
Origins
SHAZAM! was first created in 1939 by Bill Parker and Ralph Daigh of Fawcett Comics. The idea stemmed from Parker's vision of a team of six super heroes who were each gifted with a special power from a famous mythological figure. Daigh decided it would be better to combine all six powers into one super hero and the futureSHAZAM! was born.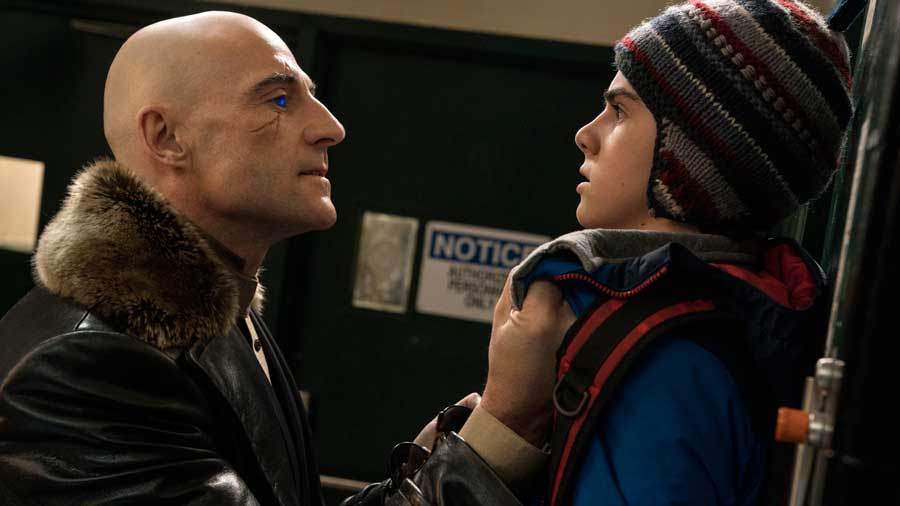 The hero was the alter ego of 12-year-old orphan Billy Batson, who transformed into a crimefighter by saying the word "SHAZAM!," which stands for the six mythological figures from whichSHAZAM! derives his power: Solomon, Hercules, Atlas, Zeus, Achilles, and Mercury.SHAZAM! was all the rage for about a decade, selling tens of millions of issues throughout the 1940s. But at the same time, Fawcett Comics was also battling a copyright infringement lawsuit from the creators of Superman, who claimed thatSHAZAM! was too similar to the Man of Steel. That lawsuit combined with the post-World War II decline in sales caused Fawcett to shutter its comics division in 1953. That was basically the end of SHAZAM! until the mid-1970s when DC Comics purchased the rights to the character.
The new iteration was relaunched with the SHAZAM! comic series, with SHAZAM!'s 20-year absence, explained by the villain Doctor Thaddeus Sivana having releasedSHAZAM! from suspended animation. In addition to the solo comic series, SHAZAM! and his allies also made a few cameos in the Justice League comics of the late 1970s, and there is also a famous Limited Collectors' Edition storyline called Superman vs.SHAZAM! where the two super heroes face off with their greatest foes—and each other. But it wasn't until 1985 that the character was fully embraced by the DC Universe with the Crisis on Infinite Earths storyline. 
Over the next few years, SHAZAM! would share comic frames with Batman, Superman and the rest of the Justice League before finally getting his own comic series again in 1994 with The Power of SHAZAM!, which ran until 1999. After a couple of other early 2000s series, the SHAZAM! of today was finally formed during the 2011 New 52 relaunch of the DC Universe, when SHAZAM! was turned into a crimefighting team made up of Batson and five of his foster siblings — Freddy Freeman (Jack Dylan Grazer), Mary Batson (Grace Fulton), Eugene Choi (Ian Chen), Pedro Peña (Jovan Armand) and Darla Dudley (Faithe Herman) — all of whom are featured in the new movie. This team continued into the 2016 DC Rebirth, though the foster children were aged up a bit in 2016, which saw the foster siblings exploring the Seven Magic Realms and fighting the Monster Society of Evil.
Powers
As mentioned, the word "SHAZAM!" stands for six mythological heroes whose powers Shazam can wield. They are Solomon's wisdom, Hercules' strength, Atlas' stamina, Zeus' lightning power, Achilles' courage, and Mercury's speed. Despite this seemingly unbeatable combination, SHAZAM! does have his weaknesses.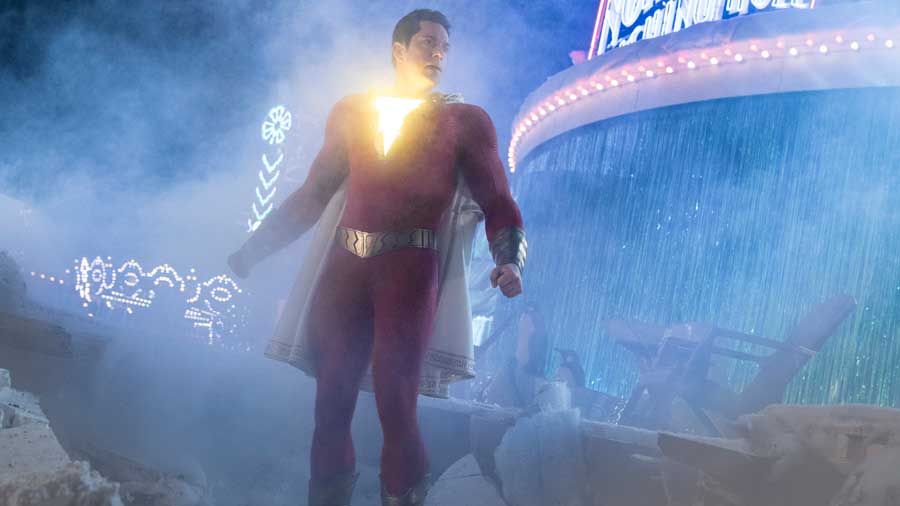 Because SHAZAM!'s powers stem from an ancient wizard, magic can be used to render SHAZAM!'s powers inert. So can high voltage electricity. Because SHAZAM! is actually an awkward teenager inside the body of an adult, Billy's shyness around girls and immaturity have historically been used against him by some villains. Finally, because Billy's transformation is contingent upon him yelling, "SHAZAM!", his ability to transform can be affected if he's unable to speak for any reason.
At the Movies
The new SHAZAM! movie starts from square one. Young Billy Batson (Asher Angel) finds himself magically transported to a realm called the Rock of Eternity where an ancient wizard gives him his super powers. When Billy returns to Earth, he and foster brother Freddy must figure out how to use his powers when he transforms into the adult SHAZAM! (Zachary Levi). What follows is an extremely fun super hero origin tale where the awkward teen must learn how to handle suddenly being both adult and extremely powerful. Levi actually compares it to the Tom Hanks 1988 classic Big… but with super powers.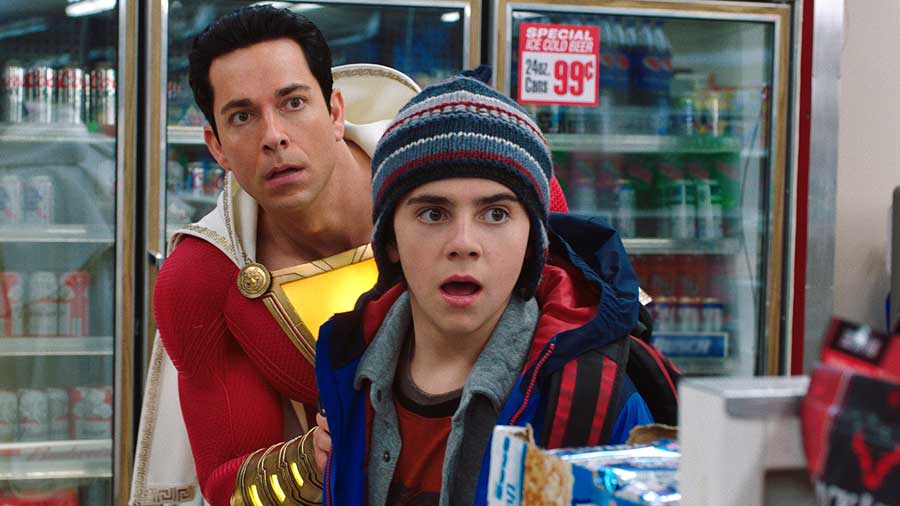 "I love that I get to play a super hero who is really a 14-year-old kid inside," Levi tells Yahoo! Entertainment. "I've always been a fan of the movie Big, and I feel like this is my Big. That I get to do it as a super hero is double-trouble awesome."
But of course, the SHAZAM! film isn't merely the new super hero testing out his abilities. He will also be facing down Doctor Thaddeus Sivana (Mark Strong), an evil scientist and relic hunter. Sivana resents not being chosen as a super hero the way the ancient wizard chose young Billy and is therefore out to destroy SHAZAM! at all costs. When Sivana unleashes the Seven Deadly Sins upon the world, it is up to SHAZAM! (and his foster siblings) to save the day and bring Sivana to justice.
SHAZAM! hits theaters April 5.
Join the conversation about your favorite movies, sports, music, games and TV shows here.