The newest addition to the DC movie universe is full of action, humor, heart—and some great tunes. With a playful mix of contemporary chart-toppers and retro classics, the soundtrack to SHAZAM! is the perfect complement to an age-bending movie about a kid with a grown man's body. Check out our list of the best tracks below and learn why you'll love what they bring to the movie (no spoilers!).
Don't Stop Me Now by Queen
What's more empowering than hearing Freddie Mercury belt this classic Queen single? It's fierce, joyful, and frenetic – exactly the right background music for a super hero to flex his newfound super powers.
The Real Thing (feat. Outasight) by Cook Classics
This fun, upbeat song that makes for a telling introduction to our hero, Billy Batson. With a refrain like "gonna be one of the greats," it's no surprise that Billy's destined for (super) big things.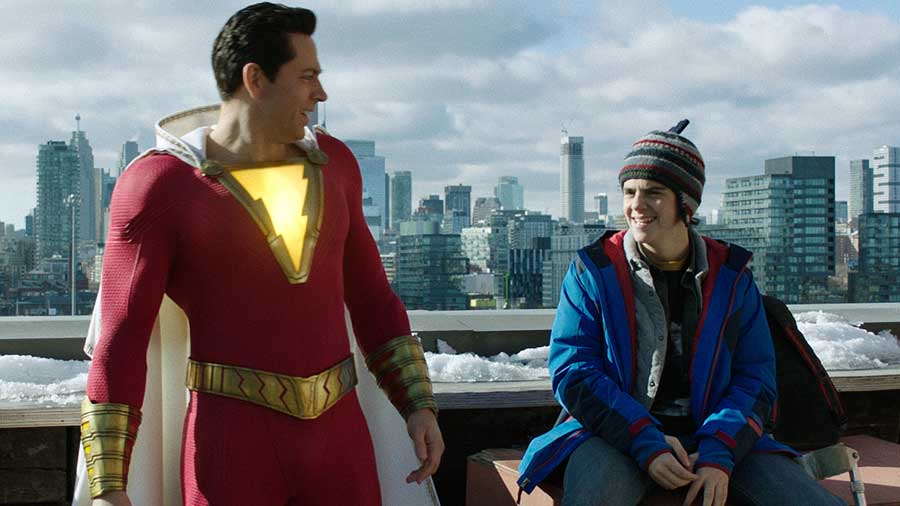 Thunder by Imagine Dragons
Among Billy's newfound powers: the ability to shoot lightning out of his hands. And with lightning comes…well, you know.
I Don't Wanna Grow Up by The Ramones
This fast-paced, teen-angst number wears its heart on its sleeve, just like a certain super hero. I Don't Wanna Grow Up is about holding on to childhood for as long as you can. As the background track for the end credits, it's a fitting cap on a coming-of-age movie that retains its childlike wonder.
Do You Hear What I Hear? by Bing Crosby
Spoiler-alert (sort-of): SHAZAM! is technically a Christmas movie because it takes place during the holiday season. (If Die Hard counts, so does this.) The biggest surprise on the soundtrack is this remastered recording of Bing Crosby's holiday hit. Turns out Christmas music is the perfect backdrop for the origin story of a super villain. Who knew?
Slow Hands by Niall Horan
Okay, actually, this may be the biggest surprise on the soundtrack. Slow Hands is a sultry croonfest by one of boy band-dom's best, so when it plays during a foster family dinner, it's a little bit of a head-scratcher. Does that matter? Nope. The song slaps, folks.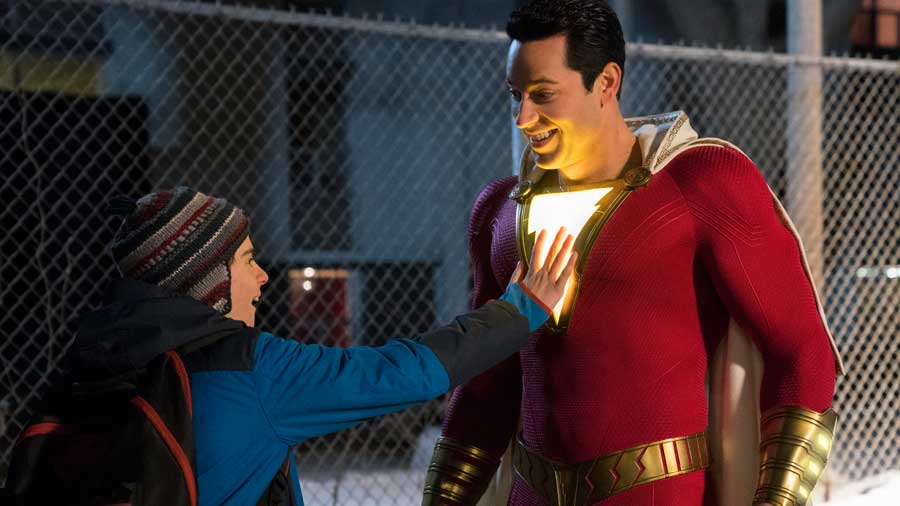 24K Magic by Bruno Mars
After all, SHAZAM! is a magic word that invokes a magic super hero with a giant gold lightning bolt on his chest. That's reason enough to include this song on the soundtrack. That, and it's so darn catchy.
Eye of the Tiger by Survivor
SHAZAM! is set in Philadelphia, so you know they had to do it to ya. What better song to kick a super hero into gear than the theme song from Rocky III?
This Will Be (An Everlasting Love) by Natalie Cole
Rounding out the oldies on the soundtrack, This Will Be is happy and hopeful – just the right tone to let us know Billy and his alter ego are going to be okay in the end.
SHAZAM! is now in theaters. Listen to select songs from the official soundtrack on Spotify.
Join the conversation about your favorite movies, sports, music, games and TV shows here.