It was a big day for team mousesports at ESL One. In an unexpected turnaround, mousesports dominated over favorites Team Liquid after a major comeback in game four to take the tournament 3-2 and walk away with $125,000.
The first game was a tit-for-tat back-and-forth with mousesports etching it out to take a win. It was thanks in part to the partnership between Janusz 'Snax' Pogorzelski and Tomáš 'oskar' Šťastný, both of who had a respective 22-13 and 24-16 kill-death ratio (K-D).
In game two, Team Liquid showed up in force on the map Nuke with Nick "nitr0" Cannella going crazy, walking away from the game with a 26-10 K-D and an average damage per round (ADR) of 110.1 whereas the partnership between Snax and oskar was just not holding up. The highest K-D for mousesports was 16-16, a +/- of zero, for Chris "chrisj" de Jong.
It didn't look great for mousesports in game three either on the map Inferno, as Team Liquid won 16 rounds to 10, with many fans cheering for a clean hat-trick from Liquid.
That being said, it was game four when things got interesting. On the map Dust II, Liquid took six rounds in a row, throwing American fans in a frenzy. But when mousesports switched to the terrorist side, the team turned it around to win five rounds straight, pushing the game into overtime and ultimately winning. Mousesports owes its thanks to Miikka 'suNny' Kemppi, who had a 27-25 K-D and an ADR of 91.2.
The crushing comeback by mousesports completely threw Liquid off balance for the last game of the set. In game five, while Liquid and mousesports were trading rounds early on, mousesports started to walk away with the game, and the tournament, finishing Liquid off 16-8. And of course, an ACE (when one player takes out the entire opposing team) by chrisJ was final proof that Liquid had completely choked.
What makes it even more disappointing for American fans was that an American team has yet to win an ESL One in New York. Liquid was incredibly close to pulling off the feat, only to fall at the tail-end of the grand finals set. The dejection among the crowd was palpable, as the "let's go Liquid" chants had died down, and people were looking up in disbelief.
At least throughout the two-day event, there was plenty to do for fans from all across the world. While fans were largely American, a few did fly in from countries like Argentina, Finland, and New Zealand. And companies like Sony PlayStation, Alienware, and AT&T provided cool ways to engage with everyone in attendance.
After yesterday's semi-final rounds, Alienware called upon fans for the YOU vs PRO challenge, where attendees could play against pros. AT&T also found ways to give fans with nosebleed seats a way to get the VIP treatment. Using a mobile game, Turn Right, fans with the highest score could be granted special access to a lounge with free food or a VIP suite for the ultimate experience.
And fans were flocking to AT&T reps trying to outscore each other. Some boasted about how they hoped to be at top of the leaderboard, not only be treated like VIPs but to walk away with some amazing prizes.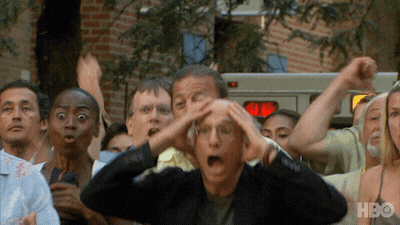 AT&T also set up a gaming space with PlayStation 4's tricked out with the upcoming Soul Calibur VI and Jump Force. There was also a mini studio set up, where fans could watch gaming personalities like Naomi Kyle interview CS:GO legends like Jordan "n0thing" Gilbert.
The event overall had lower online viewership than last year's ESL One. This could be because of the new broadcasting deal that ESL signed with Facebook since most gaming fans prefer to watch on Amazon-owned streaming platform Twitch. Viewership for ESL One seldom broke nine-thousand viewers, while at the Blast Pro Series in Istanbul, another CS:GO tournament that was being broadcast on Twitch, viewership broke 150,000 — proving that there's still plenty of interest around the highly technical first-person shooter.
Today's match certainly proved to be an exciting one, and while this was a good victory for mousesports, this means very little for the team going into the CS:GO Major in Katowice, Poland. Mousesports is still re-establishing itself, and while the win was important, the overall landscape for CS:GO still favors teams more established and skilled like Astralis. While not considered the best going into the tournament, today's win proves that perseverance is key to success during ultimate gaming battles.