After a whirlwind weekend (and beyond), BravoCon 2022 is a wrap. And it was quite the adventure. We started with a DIRECTV-hosted meet and greet with Wives Night Out, we rubbed shoulders with the Bravolebs on the red carpet,  captured some fantastic exclusive interviews and we close it all out with some insightful recaps from Bravo influencers in the know. Follow along to see some of the exclusive content that was captured during this one-of-a-kind event about your favorite Bravo TV shows.
Catch all the greatest Bravo moments (from Housewives to Below Deck) with DIRECTV!
Exclusive Interviews from the Red Carpet
Real Housewives of New Jersey
Dolores Catania, Jennifer Aydin, Jackie Goldschneider and Melissa Gorga enlighten us on their favorite taglines from the show, who they would add to the cast and what to expect from the new season of RHONJ.
 

View this post on Instagram
Below Deck
We caught crew mates from various boats, including Aesha Scott, Courtney Veale, Mzi Dempers, Kate Chastain, and Captains Sandy Yawn and Kerry Titeradge, and asked them about their favorite part of filming, which other crew members they'd steal and who's in their Below Deck group text.
 

View this post on Instagram

 
The Real Housewives of Orange County
We grabbed RHOC wives,  Tamra Judge, Shannon Storms Beador, Taylor Armstrong and Heather Dubrow and asked them which other Real Housewives location they'd relocate to, their favorite taglines and what expect for the new season.
 

View this post on Instagram

 
Vanderpump Rules
We met with Tom Sandoval, James Kennedy, Scheana Shay, LaLa Kent and Katie Maloney from Vanderpump Rules and asked the pressing questions, like: What was your favorite show as a kid, which city you'd love to be a housewife in and who's in your Bravo group chat?
 

View this post on Instagram
Even More Wives
We couldn't resist getting a moment with Kenya Moore (The Real Housewives of Atlanta), Gizelle Bryant (The Real Housewives of Potomac), Sanya Richards-Ross (RHOA), Cynthia Bailey (RH Ultimate Girls Trip), Brandi Glanville (RH Ultimate Girls Trip), Danielle Olivera (Summer House), Mya Allen (Summer House) and Kandi Burruss (RHOA) to talk group texts and nail down which Bravo show is their favorite.
 

View this post on Instagram
Relive the moments – and the conga line – from the Wives Night Out meet and greet. 
Exclusive Insights from Bravo Influencers
These well-versed and well-known Bravo Influencers gave us all the dirt as they saw it over BravoCon 2022 weekend. Let's see what they had to say during their respective DIRECTV SOCIAL media takeovers and their main takeaways from the event.
Friday – @BRAVOWHILEBLACK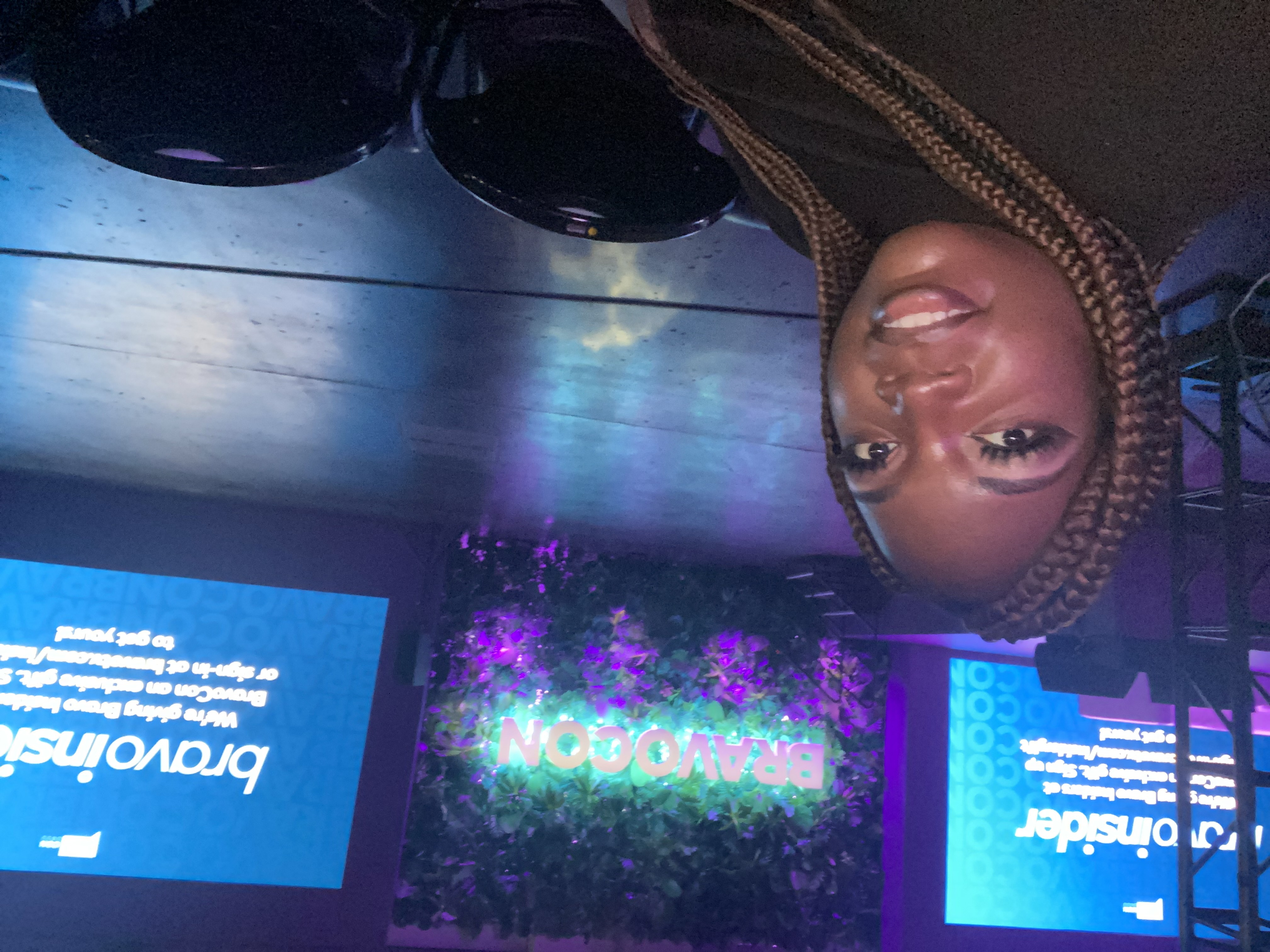 Follow Bravo While Black on Instagram and Twitter.
What else can I say other than Bravo Bravo Bravo?!?! There was nothing like being there on the very first day when the doors open, sitting in the very first panel, and witnessing the very first down of the Real Housewives of Beverly Hills cast post-reunion! 
The Friday takeover was riveting:
Learning inside tea on what it's like to produce the Real Housewives Franchise!
Shopping She by Sheree at the Bravo Bazaar!
Finding out where Bravolebrities were taking photos and trying to get there on time to see them!
Making friends with strangers who were just as enthusiastic to see even a glimpse of a teaser trailer, screaming when a Bravolebrity passes by, and the kismet-like moments when you would see them later that day at another panel! 
I am so grateful @bravowhileblack was able to not only witness these moments happen in person but also share them with DIRECTV on social media. Love you baby, bye cc
I made it to the front seat of the #RHOBH panel and it's so packed in here they had to expand the room so we could all fit. Everyone is so excited about seeing the Beverly Hills ladies! Stay tuned! #BravoCon #BravoTV 🖊: @bravowhileblack pic.twitter.com/nJws4mnfn5

— DIRECTV (@DIRECTV) October 14, 2022
Saturday – @QUEENSOFBRAVO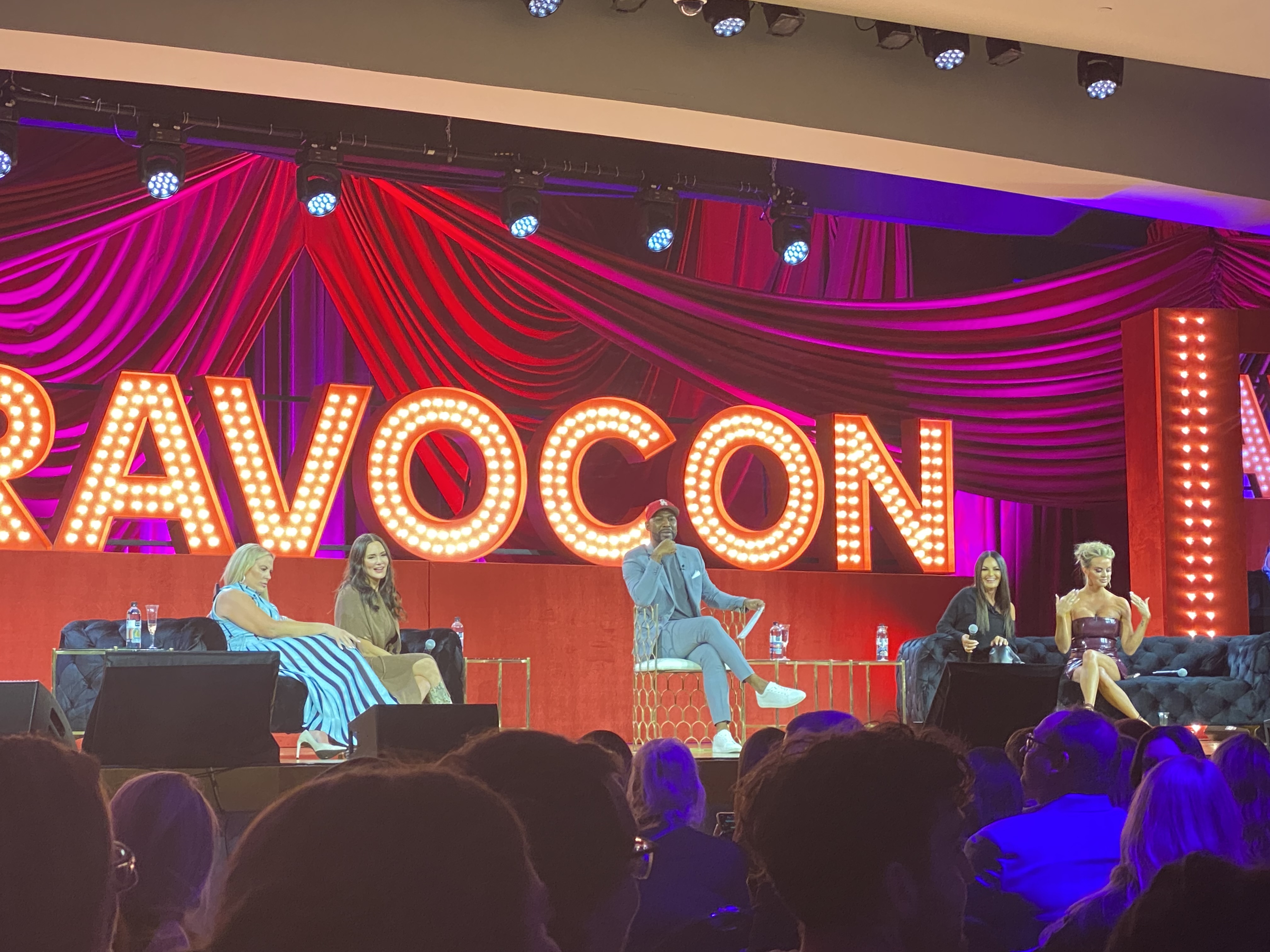 Follow Queens of Bravo on Twitter and Instagram.
BravoCon was everything we could've asked for and more. There were so many iconic moments, but these were some of my favorites:
Queens of Bravo loves to spill the tea and we were one of the first to break the news that we were getting the Real Housewives of Miami trailer on Sunday, the last day of BravoCon, AND that the new cast of the rebooted Real Housewives of New York City was to be revealed. Even Andy showed us some love on Instagram.
The great thing about BravoCon, along with the iconic parties (shout to DIRECTV for throwing a fabulous shindig), it was all of the Bravolebs you would never expect come together joining forces – the best example was Kathy Hilton forming a giant conga line with Ashley Darby from Potomac, Teresa Giudice from New Jersey, and Whitney Rose from Salt Lake City. The audience went wild!
While it was an early morning, nothing woke up us more than Andrea Denver, one of the housemates from Summer House, showing off his well-chiseled abs to a screaming audience. You never know what you're going to wake up to during one of these panels. We appreciate that unpredictability!
Speaking of unexpected panels, our final panel of the day was the electrifying "Real Housewives of Salt Lake City" session. Between Lisa and Heather's back and forth and then Whitney and Heather getting into it, the ladies gave us just a snippet of what to expect from their upcoming reunion. 
It was the perfect ending to a magical day. We're already counting down the days for next year's Bravocon! Thank you again to DIRECTV for this wonderful opportunity and we hope to see you next year!
BREAKING ‼️ @BravoTV confirms @CountessLuann and @SonjatMorgan's #RHONY spin-off titled: "Welcome to Crappie Lake." The new series will premiere in early 2023! #BravoCon 🖊: @queensofbravo pic.twitter.com/7SUFXbmMQl

— DIRECTV (@DIRECTV) October 15, 2022
Sunday – BRAVOBYGAYS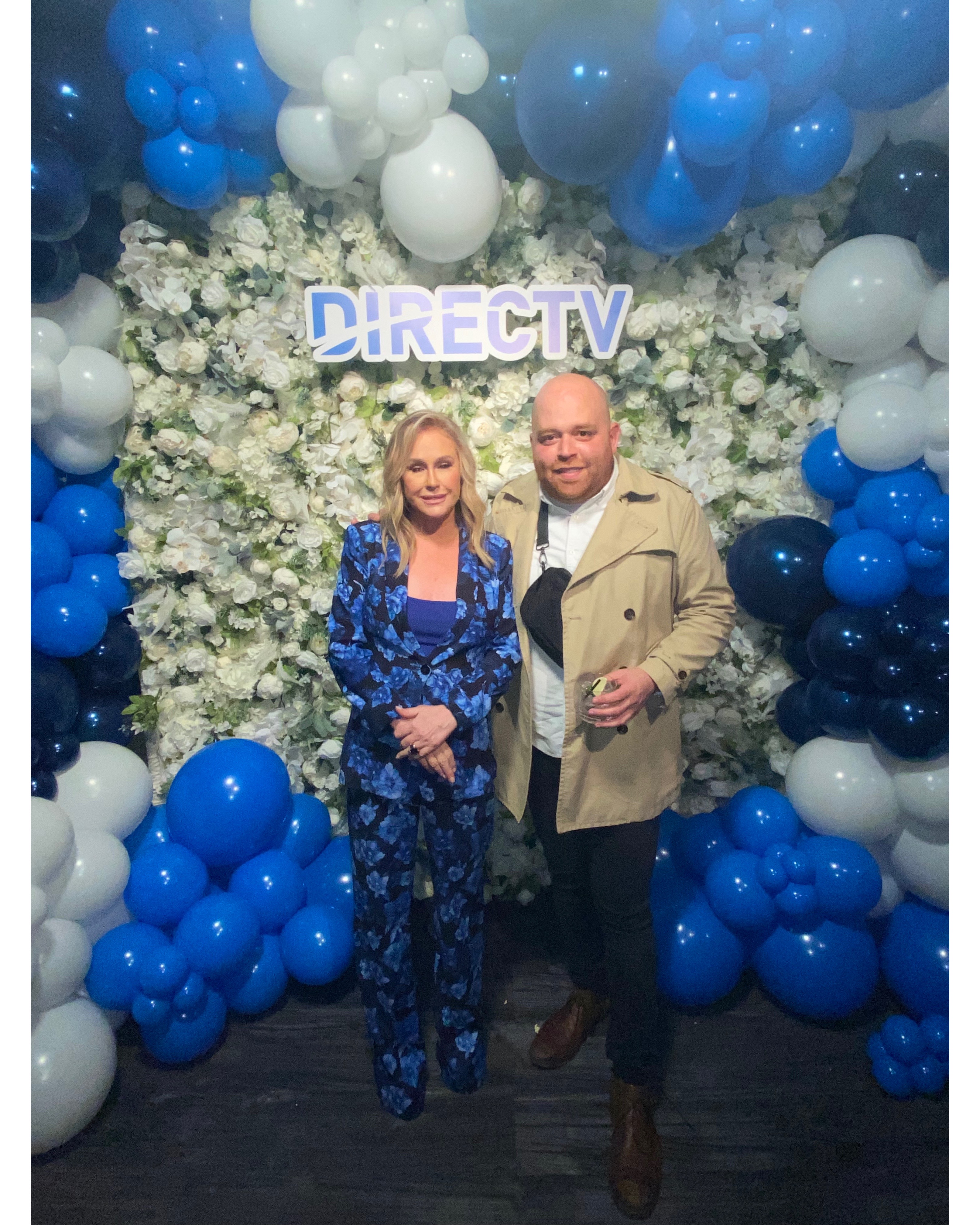 Follow Bravo By Gays on Twitter and Instagram.
BravoCon is an event unlike any other. What other network throws a convention in which you walk around amongst the talent from your favorite reality TV shows?! So when DIRECTV asked me to go behind the scenes for them I jumped at the chance to do so!
I started my day with the "Southern Charmers" panel which, if you know me, is my favorite show on Bravo. There we learned that Naomie and Kathryn had squashed their beef and we also got a glimpse into Leva's spin off "Southern Hospitality" which seems to be filled with drama.
I then attended the "Ask Andy" panel where fans could ask Andy any burning questions. The most exciting moment was Dorinda going to the microphone and asking "when are you taking me off pause?!" To which Andy replied "I think your time has come Dorinda" alluding to the fact that she will be a cast member on the new RHONY Legacy series.
One of the best parts of BravoCon is walking the Bravo Bazar which is where all of the Bravolebs sell their products and you never know who you'll run into there. I saw Caroline Stanbury, Meredith Marks, Captain Lee, Craig Conover, Paige Desorbo, Marlo Hampton and so many more!
After waking the bazar, it was time for "The Real Housewives Ultimate Girls Trip" panel where we were met by the cast of RHUGT EX-WIVES club and later surprised by the cast of RHUGT 3. We were given the trailer for the new season which premieres in 2023 and the ladies also touched on feuds they are currently in, mainly focusing on Whitney Rose and Heather Gay.
It was time to end Bravocon with the "Oh Say Can You OC" panel and let me tell you, this room was ELECTRIC! We learned that the ladies do have a new housewife that joins them as well as Taylor Armstrong joining as a friend-of. Tamra and Heather squashed any rumor of them having any type of feud. The ladies of the OC all seem to be getting along with the exception of Heather and Taylor. Heather was very vocal about how she just doesn't care for Taylor. Only time will tell if these ladies can mend their relationships. 
Without DIRECTV I would've missed out on all of these opportunities so I can't thank them enough! BravoCon is truly an experience that every bravo fan deserves to have!   
Breaking news LIVE from #BravoCon ‼️ LEVAS SPIN OFF "SOUTHERN HOSPITALITY PREMIERES MONDAY NOV 28 @ 9PM EST on @BravoTV 🖊: @bravobygays pic.twitter.com/wgOPD6yhfI

— DIRECTV (@DIRECTV) October 16, 2022
@TheBrookAsh
BravoLand is everything y'all!! Having the most amazing time at #Bravocon with @DIRECTV 💙 @BravoTV #DIRECTVCreator #ad pic.twitter.com/xyizoloxSM

— Neiman Marcus Stan Account (@TheBrookeAsh) October 15, 2022
Me and the Grande Dame having the best time at BRAVOPALOOZA at #BravoCon #RHOP @DIRECTV @BravoTV #DIRECTVCreator #ad pic.twitter.com/ddtNNn1ooX

— Neiman Marcus Stan Account (@TheBrookeAsh) October 15, 2022
Stay close for more Bravo coverage as the tea is spilled and tables are flipped.