There's never been a better time for television. Streaming platforms abound and the industry is embracing diverse voices. There's something out there for everyone, but some of the best content comes from Black creators. Let's dive into some amazing Black TV shows from past and present. 
Popular Black Shows Playing Now 
Our favorite Black TV shows to watch range from family-friendly, early-2000s sitcoms to cutting-edge, modern dramas. The one thing they all have in common? They not only feature Black actors, but also Black creators. 
Whether you're looking for family fun or high drama, check out our best streaming packages to find your match.
'Everybody Hates Chris'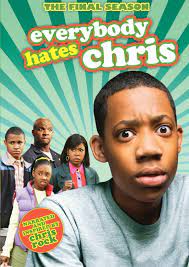 Rating: TV-PG 
Dates aired: 2005–2009 
Creators: Chris Rock and Ali LeRoi 
This family-friendly from Emmy Award-winning comedian Chris Rock follows its own Chris (Tyler James Williams) as he navigates a move from the projects to a middle-class neighborhood. As Chris cares for his family, yet takes long bus rides each day to reach school in an Italian neighborhood, the series shows tough situations in a hilarious and heartwarming way.  
'The Wonder Years'
Rating: TV-PG 
Dates aired: 2021–present 
Creator: Saladin K. Patterson 
The Wonder Years may not be what you think of when you think of Black shows, but this reboot is one of the best out there. Don Cheadle narrates the actions of his 12-year-old character Dean (Elisha Williams), who is living in Montgomery, Alabama during the 1960s. The show has earned praise for handling deep, emotional subjects with grace. 
'Abbott Elementary'
Rating: TV-PG 
Dates aired: 2021–present 
Creator: Quinta Brunson 
Families looking for Black TV shows to watch that will have both adults and teens laughing should check out Abbott Elementary. Filmed as a mockumentary about underfunded public schools, the series focuses on the day-to-day trials of an optimistic young teacher, Janine Teagues (Quinta Brunson), and delivers jokes with perfect timing and charm. 
'Scandal'
Rating: TV-14 
Dates aired: 2012–2018 
Creator: Shonda Rhimes 
Shonda Rhimes is one of Hollywood's most famous showrunners, and Scandal may be one of its most famous Black television shows. Kerry Washington earned numerous awards for her role as crisis-management guru Olivia Pope. In its heyday, Scandal was one of the top ten shows on television, and it's always a fun watch if you're looking for a soapy, addictive drama.  
'black-ish'
Rating: TV-14 
Dates aired: 2014–2022 
Creator: Kenya Barris 
black-ish is the story of the Dre Johnson (Anthony Anderson), a hard-working father who wants to provide the best for his children but worries that they are losing their Black culture along the way. It's considered a ground-breaking Black TV show: In 2017, Tracee Ellis Ross, who plays wife Rainbow, became the first Black woman to win the Golden Globe for best actress in a TV comedy since 1983. 
'Sistas'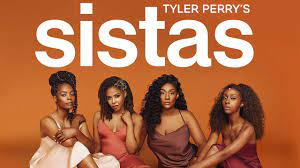 Rating: TV-14 
Dates aired: 2019–present 
Creator: Tyler Perry     
This latest venture from African American filmmaker, actor and writer Tyler Perry is about a group of single Black women looking for love. This Black TV series tackles the emotion and drama of dating and relationships in the modern world, but also draws you in to care about the characters. The result is a one-hour roller-coaster ride that will leave you wanting more. 
Stream Tyler Perry's Sistas online with DIRECTV.
'The Upshaws'
Rating: TV-14 
Dates aired: 2021–present 
Creators: Regina Y. Hicks and Wanda Sykes 
Looking for Black family TV shows with an edgier twist? The Upshaws features Bennie (Mike Epps) and Regina Upshaw (Kim Fields) and their two daughters. With veteran writer Regina Hicks and comedian Wanda Sykes behind the wheel and experienced actors in front of the camera, the show is full of adult humor with spot-on comedic timing. 
'The Boondocks'
Rating: TV-MA 
Dates aired: 2005–2014 
Creator: Aaron McGruder 
For more adult humor, The Boondocks doesn't disappoint. This animated all-Black TV show follows the Freemans as they settle into their fictional, fancy neighborhood of Woodcrest. Featuring raw and relatable commentary on culture, class and race, plus famous voices like Samuel L. Jackson, The Boondocks is satire at its best. 
'Atlanta'
Rating: TV-MA 
Dates aired: 2016–2022 
Creator: Donald Glover 
Atlanta aired its final episode in November 2022 after four successful seasons of expertly combining comedy and drama to tell the story of aspiring rapper Alfred/Paper Boi (Bryan Tyree Henry). The show won multiple Emmy Awards for its gorgeous cinematography and launched its stars to fame, cementing its place as an iconic Black TV series. 
'Snowfall'
Rating: TV-MA 
Dates aired: 2017–2023 
Creators: Eric Amadio and John Singleton 
Originally created by John Singleton, the mind behind the seminal African American film Boyz N The Hood, Snowfall looks at a tough time in Black history: South LA's crack-cocaine epidemic in the 1980s. It's nostalgic, humanistic and beautiful, yet brutal and complicated — much like the city that inspired it — and it's one of the best Black TV shows you'll find. 
Where to Watch Black Television Shows
There's no shortage of excellent Black TV series to choose from — if you know where to look. DIRECTV is home to many popular networks, including the Disney Channel, FX, ABC and BET. Check your local listings on our channel guide so you never miss another episode of your favorite show. 
Looking for more Black TV shows? Learn more about DIRECTV and DIRECTV STREAM.
The content is featured on https://www.directv.com/insider/ is editorial content brought to you by DIRECTV. While some of the programming discussed may now or in the future be available affiliates distribution services, the companies and persons discussed and depicted, and the authors and publishers of licensed content, are not necessarily associated with and do not necessarily endorse DIRECTV. When you click on ads on this site you may be taken to DIRECTV marketing pages that display advertising content. Content sponsored or co-created by programmers is identified as "Sponsored Content" or "Promoted Content."