Venus and Serena Williams. Rafael Nadal. Coco Gauff. These players have all become household names for years, and impressively, they each got their start in their teens. For years, grand slams were dominated by a few solid veterans. But many of these reigning champions have fallen victim to injuries or retired. It begs the question: Who are the latest up-and-coming stars on the court? Several young athletes caught our eye and could be the next championship contenders in the upcoming US Open Tennis Tournament. Here are a few players to watch:
Frances Tiafoe (USA, 25)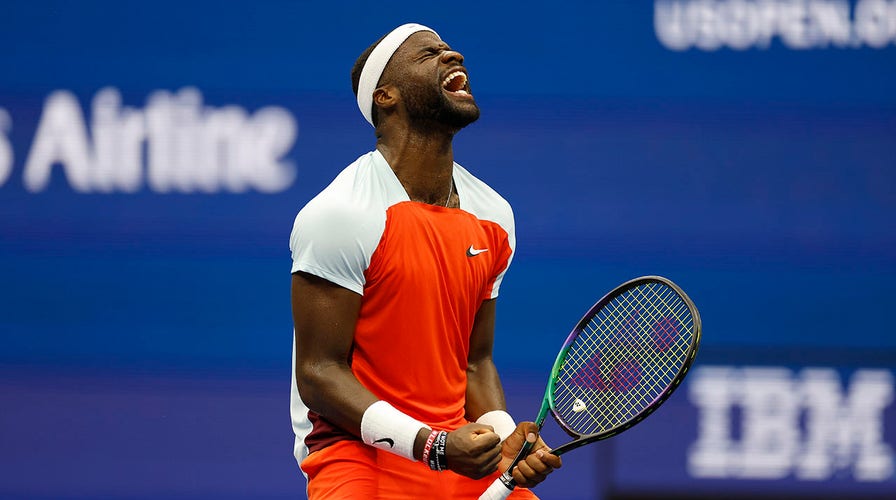 There's no question, Tiafoe's star is already burning bright. In 2022, he offered up one of the sports highlights of the year: He beat the indomitable Nadal in the US Open's fourth round match. Sure, Nadal was already suffering from some injuries, but it hadn't slowed him down that year — until the match with Tiafoe. With the world watching, Tiafoe took down the champion in just four sets. Later that year, in the Laver Cup, he and his teammate, Jack Sock, defeated the titans, Nadal and Roger Federer in a doubles match. With these wins already under his belt, Tiafoe promises to be one of the sport's new icons.
Taylor Fritz (USA, 25)
Tiafoe's not the only one who's recently beaten Nadal. Fritz first stepped into the spotlight in last year's Indian Wells tournament, when he played the tennis giant in the finals, and beat him in three sets. If that wasn't impressive enough, we should also mention that Fritz was playing with an injured ankle. Because of showings like this, it's widely accepted that Tiafoe and Fritz are the Americans' most likely candidates to help the US get back into snagging some grand slam titles.
Carlos Alcaraz (Spain, 20)
Many of us already have heard the name Carlos Alcaraz. In a meteoric rise, he's already secured two grand slam championships at the age of 20. One of which was the recent 2023 Wimbledon tournament, when the world watched as he defeated Novak Djokovic, who was ranked as the world's number one player. There's no question, Alcaraz could be the one to beat in this year's tournament.
Matteo Berrettini (Italy, 27)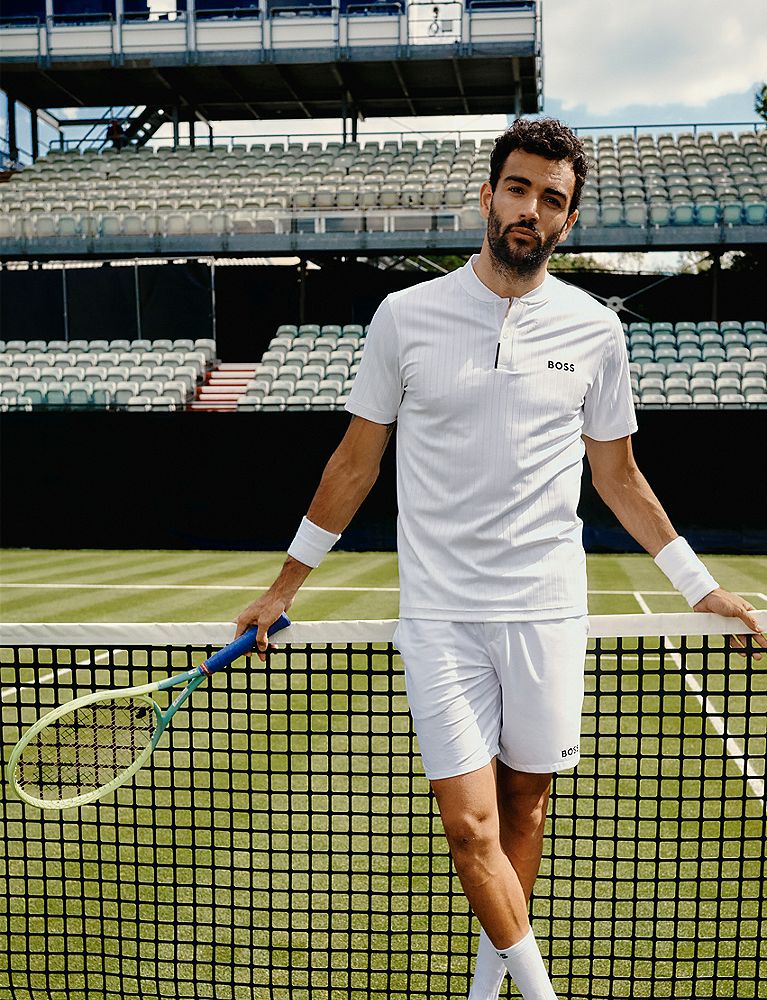 Berrettini is a double-threat – an athlete and a model. Recently, he not only reached the 2021 Wimbledon finals, but he also secured a Hugo Boss modeling contract. Surprisingly, he doesn't let all of this success go to his head; he's actually very grounded. This is partly because instead of going to a tennis academy, he attended a normal high school. But no matter his background, one thing is sure: The future looks bright for Berrettini.
Félix Auger-Aliassime (Canada, 22)
Auger-Aliassime is definitely a player to keep your eye on. He's no stranger to championships; in 2022 alone, he won three tournaments in three weeks. In the Swiss finals match, he bested fellow prodigy, Holger Rune. But although he's proud of his recent accomplishments, Auger-Aliassime is trying to not get ahead of himself. He's keeping his eye on the prize, which is a long career.
Holger Rune (Denmark, 20)
Rune is one of the youngest of the next generation's hopefuls. At 20, he's already beaten longtime victor, Novak Djokovic, in the finals of the Paris Masters. Not only that, on the way to the top, he defeated fellow sensation, Alcaraz. There's no question, Rune's sure to become one of the next household names.
Iga Swiatek (Poland, 22)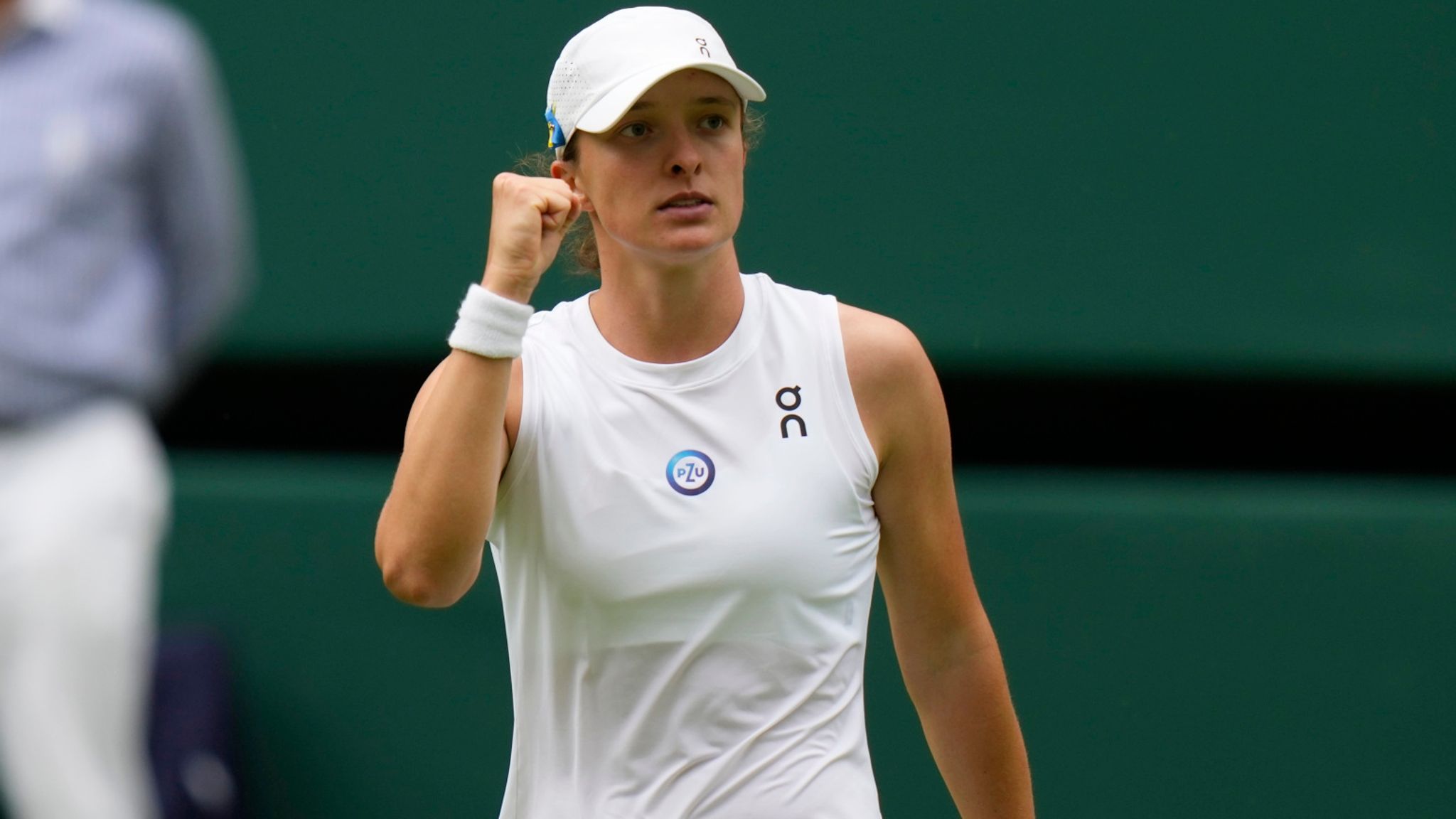 At just 22, Swiatek is already making waves. Ranked No.1, Swiatek holds four championship titles including the French Open in 2020, 2022 and 2023. She also won last year's US Open and has no plans to change course this year. Swiatek has been in the spotlight for years now, having made her debut on the world stage when she was just 18; that year, she played in the finals of the 2019 French Open. Since then, it's clear that she thrives under pressure, having won 37 straight matches in 2022 — the longest streak on the WTA Tour in the 21st century. One thing is sure: Swiatek is a force to be reckoned with and will be for years to come.
Elena Rybakina (Kazakhstan, 24)
Rybakina is currently ranked as the world's No. 3 player. She earned the title by winning several championships, including Wimbledon in 2022, and the 2023 Indian Wells Open and Italian Open. Impressively, Rybakina started her career early on in the junior circuit when she was 14. In 2017, she won her first Grade A title at the Trofeo Bonfiglio, defeating fellow wunderkind, Swiatek. Rybakina could be one of the athletes who can keep Swiatek from securing another victory this year.
Karolina Muchova (Czech Republic, 26)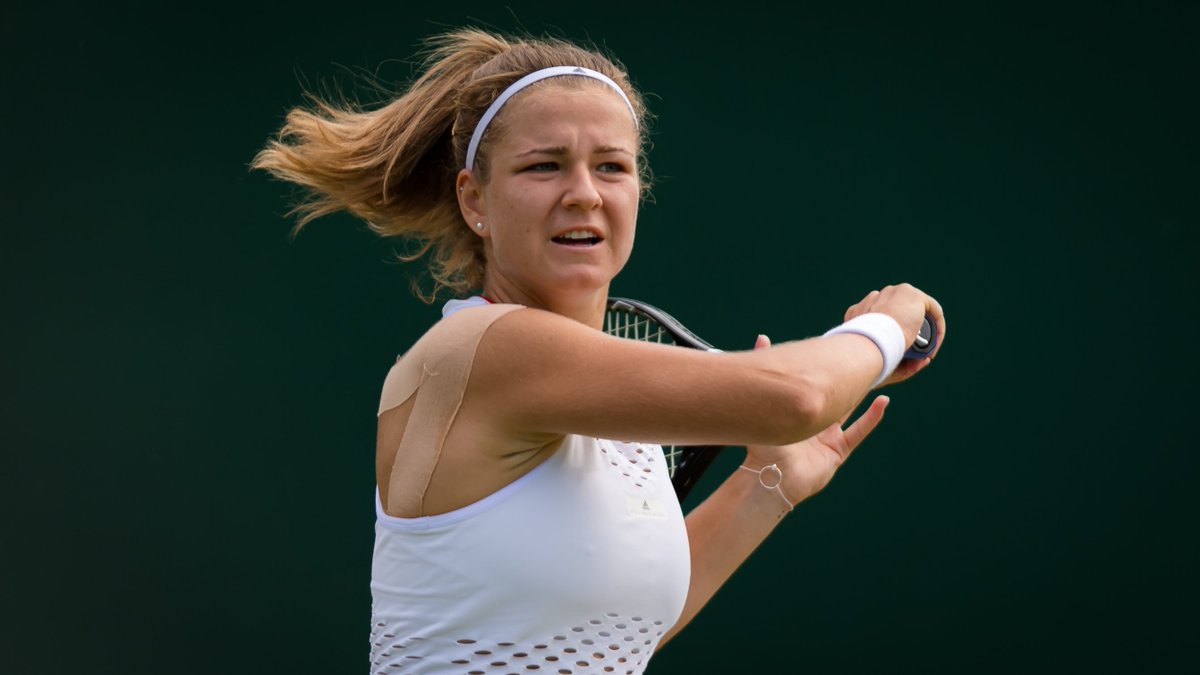 Muchova is on the cusp of greatness. While she hasn't yet secured a grand slam title, she's had plenty of finals appearances on the WTA Tour. These include winning the 2019 Korea Open, and then reaching the finals match in the 2023 French Open. The French Open was her first major finals appearance, and she got there by defeating reigning champion, Aryna Sabalenka. She played Swiatek in that match, and although she was unable to secure the title, it's clear that Muchova is fighting her way to the top.
Aryna Sabalenka (Belarus, 25)
Already a star, Sabalenka is ranked as the world's No. 2 singles player and No. 1 doubles player. At the age of 25, Sabalenka has led an inspiring career thus far, as she's won an impressive 19 titles — 13 in singles and 6 in doubles. She's won one grand slam singles title (the 2023 Australian Open), and two doubles titles (the 2019 US Open and the 2021 Australian Open). Sabalenka hopes to continue this winning streak in the upcoming US Open.
Find out how to watch the US Open Tennis Tournament on DIRECTV in our handy watch guide. 
The content is featured on https://www.directv.com/insider/ is editorial content brought to you by DIRECTV. While some of the programming discussed may now or in the future be available affiliates distribution services, the companies and persons discussed and depicted, and the authors and publishers of licensed content, are not necessarily associated with and do not necessarily endorse DIRECTV. When you click on ads on this site you may be taken to DIRECTV marketing pages that display advertising content. Content sponsored or co-created by programmers is identified as "Sponsored Content" or "Promoted Content."