The clothes make the man. Or woman. Or Wun Weg Wun Dar Wun, last living giant. Game of Thrones costume designer Michele Clapton creates the iconic wardrobe that brings all your favorite characters to life, using sartorial choices to provide insight into their journey. For Clapton, what shapes the characters also shapes their clothes, and the detailed consideration she and her team put into each character's background, status, and mood gives the show a sense of reality amidst the fantasy. With the final season upon us, let's take a look back at how costume design helps tell the Game of Thrones story.
Dressing for the Weather
When approaching costume design for a project involving lots of different kingdoms and climates, Clapton and company dig into the kinds of materials that would be available depending on the locale. "You take each family and look at them and where they come from," she told Making the Thrones. "You try to bring that into how they look." The more populous the area, the more likely it is the people there will have access to expensive fabrics. The colder and more isolated, the more likely it is that they dress simply and functionally. "In King's Landing there are streets of armorers, so there's competition," Clapton explains, "whereas in Winterfell there's one armorer whose trade has been passed down father to son."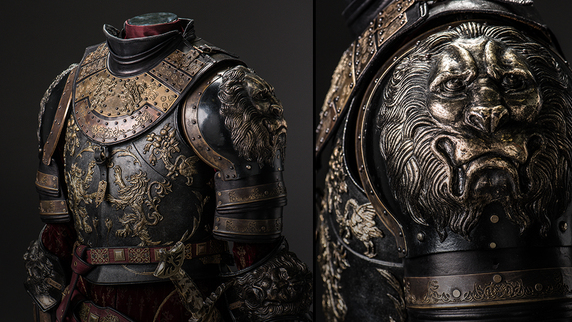 Life Style Choices
The costume design also incorporates aspects of individual characters' lives and experiences. "All the characters' costumes are a consequence of the journey and lifestyle," she continues. Costumes communicate things about a character that they may not be able to express in words. On dressing the newly-reunited Stark siblings, Clapton says, "I wanted to reflect how different they all are from their experiences. There is something they have taken from their parents in the shape of a dress, the cut of a cape or the quilting details, apart from Bran who is so removed." For example, Sansa's cape represents her connection to her father Ned and her desire to assume his position as leader of at Winterfell.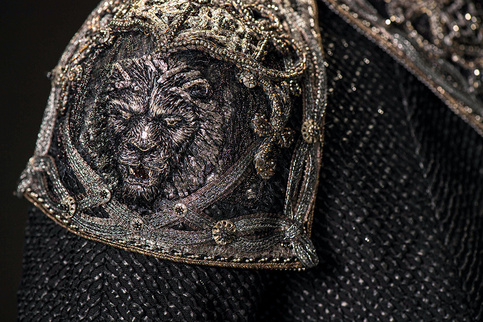 Fibers of Their Being
Playing with colors and textures also plays a big role in giving the clothing a narrative purpose. "I play with colors and try and push people forward and back," Clapton explains. Characters feeling confident or prideful, like Cersei, might dress in aggressive colors and rich, textured fabrics, while a (literally) more sober figure, like Brienne of Tarth, might stick to functional clothing, without much care for how it looks. She also uses color to speak to where the characters are in the arc of the story as a whole. In describing her approach to the final season, Clapton said, "Winter has come, so I wanted to reflect the somber mood, a closing down. There are discreet tones within the costumes, subdued hints of their sigil colors."
Occasionally, a costume can even reflect the way a character is feeling and behaving in the moment. For Season 7's detente in the Dragonpit, Clapton dresses Cersei in an imposing chain-mail style dress and a black molded coat. Her clothing suggests her state of mind – warlike and defensive – but there's one especially telling design feature: a jagged, twisted pattern on the back of the queen's coat. "I knew she was lying," Clapton explains. "Something about the slashing and the twisting told you a lot about her character, a contradiction of the costume from the front. It's almost like a sting in the tail, something on edge as you see her walk away: there's something really disturbing about this woman."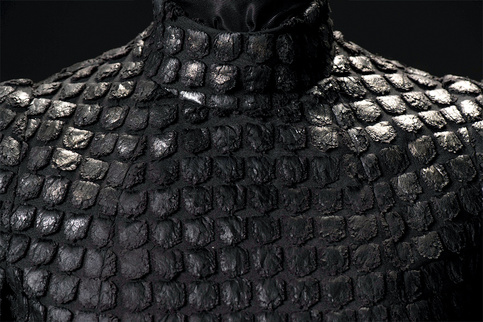 House Uniforms
As well as reflecting each character's personal journey, the costumes also speak to blood loyalties and family pride. In the final season, commonalities of dress between characters tell more than ever before. For the three great families left in the game – the Starks, Lannisters, and Targaryens (as we now know, Dany isn't the only one left) – clothing is a unifying thread visually establishing a character's place within their house. In a world where blood means so much, clothing is its own sort of sigil.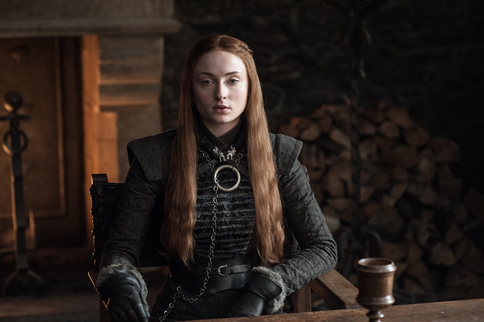 For the Stark children, who have spent most of the past seven seasons separated, similarities in dress speak to an unassailable sense of familial unity. Though each of them walked a separate path to get here, they all return home with a sense of belonging. When Arya returns to Winterfell at the end of season 7 outfitted in a leather tunic, it's a clear visual allusion to the quilted leather clothing Jon Snow wore for the majority of season 6—itself reminiscent of Ned Stark's usual wardrobe. That one small detail of construction is an affirmation of Jon Snow's identity as a Stark as much as it is a representation of Arya as a warrior. Meanwhile, Sansa, whose dresses from earlier seasons reflected her vulnerability to the whims of those who controlled her, takes up the mantle of Lady of Winterfell wearing clothing reminiscent of her parents'. Her costumes show her stepping into a power rooted in self-knowledge and family pride, complete with a needle on her necklace to match the one her sister carries.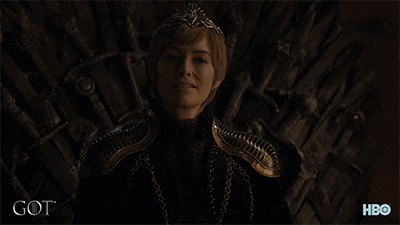 Meanwhile, the Lannisters' clothing communicates the final break between Jaime and Cersei. In the first episode of season 8, Jaime arrives at Winterfell wearing simple, unembellished leather clothing, appropriate for the cold of winter. That may not seem particularly significant to his character's emotional journey, but in light of the full Lannister regalia he wore on his first visit, way back in the first episode of season 1, this choice is telling. The simplicity and functionality of his outfit represent his sister's diminished influence in his life. Back at King's Landing, Cersei's clothing reasserts her commitment to the idea of family, if not to her actual living family members. Cersei fancies herself Tywin's Lannister's true heir, and says as much in Season 3. Her all-black ensembles hearken back to how Tywin dressed; the severity of cut and color communicates strength and ruthlessness. Her costumes embellish on that idea, quite literally, with additional armor detailing like chain mail and epaulettes. Cersei's clothes visually position her as her father's heir.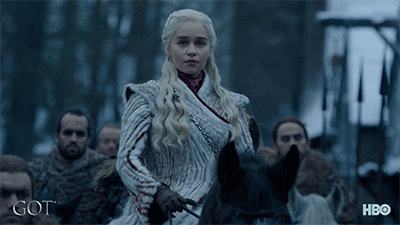 The way Daenerys' clothing connects her to her lineage is more complicated. Orphaned as a child and raised in the shadow of her abusive older brother, Viserys, Daenerys spends the majority of the show disconnected from her roots. Her clothing in early seasons reflects that sense of unmooring: Dothraki rags and Essosi silks speak to her adaptability, but don't reflect the bloodline she so eagerly points to in demanding her birthright. Only as she nurtures her dragons, the real symbol of Targaryen strength, and begins acting like her ancestor Aegon the Conqueror, does her clothing start to match her heritage. Landing in Westeros at last, Daenerys is finally sporting the garb of Team Targaryen. Her collared, high-cut jackets in Targaryen reds and blacks allude to Viserys' outfits in Season 1 and flashbacks of older brother Rhaegar's clothing. Her three-headed dragon brooch tops off the entire outfit nicely: I'm the Targaryen dragon queen, so bow down.
The costume design of Game of Thrones goes to great lengths to ground the story and characters in something real. Try rewatching a few episodes to spot the way that the clothes reflect not only a character's background but their emotional state and personal journey. There are plenty of details hiding in the cloth.
Catch the final season of Game of Thrones airing Sundays on HBO via DIRECTV.