The 2018 Tribeca Film Festival kicks off April 18 and will screen almost a hundred movies and documentaries in under two weeks. This year's headliner is the world premiere of The Fourth Estate, which follows the New York Times as it covers the first year of the Trump administration.
In honor of this festival, now in its 17th year in lower Manhattan, we'd like to take a look at the most iconic films where New York City is a character unto itself. Some are chilling dramas, some are silly comedies, and one features a 112-foot marshmallow man scaling a Manhattan high-rise apartment building. But they almost all have one thing in common: a loving panoramic shot of the Big Apple skyline.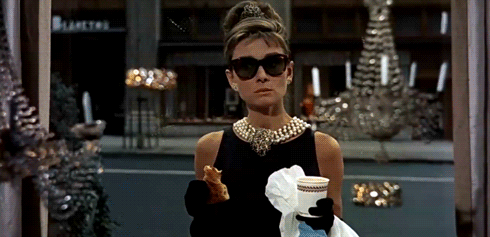 This adaptation of Truman Capote's novella is a rom-com about a quirky Manhattan socialite played by Audrey Hepburn, in what is perhaps her most famous role and what is certainly the most popular poster for freshman dorms. In following Hepburn's Holly Golightly in her romantic adventures, the film features such New York landmarks as the Tiffany and Co. department store, Sing Sing prison and Central Park.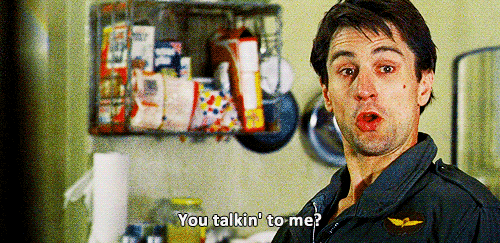 This Martin Scorsese psychological thriller stars Tribeca Film Festival co-founder Robert De Niro in what may be his most iconic role (and for De Niro, that is saying something). He plays Vietnam war veteran Travis Bickle, who starts driving a taxi to cope with his chronic insomnia. Bickle becomes infatuated with a presidential campaign volunteer but is rebuffed — and is again rebuffed when he tries to save a teenage hooker, Iris (played by a young Jodie Foster), from her life of prostitution. When he snaps and decides to assassinate the presidential candidate, some Secret Service agents chase him off and Bickle ends up shooting Iris' pimp, a brothel bouncer, and a mafioso. He is hailed a hero in the press and is pleased to find out that Iris went home to Pittsburgh and is back in school. De Niro and Foster both earned Oscar nominations for their work.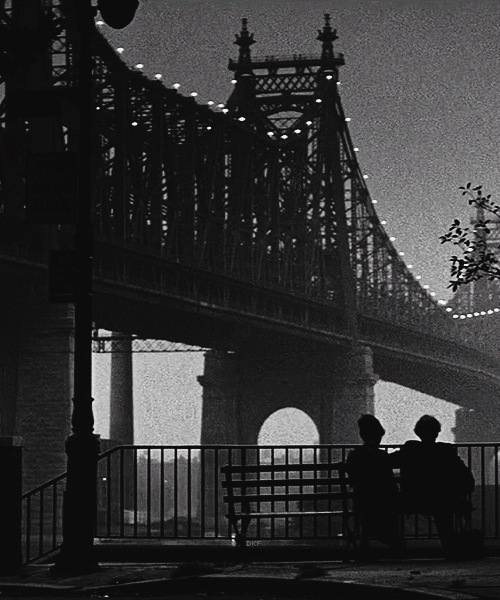 There is perhaps no other film that so deftly captures both the shiny glamour and gritty realism of New York than Manhattan. The Museum of Modern Art and the Queensboro Bridge both appear in iconic scenes, as does a carriage ride through Central Park.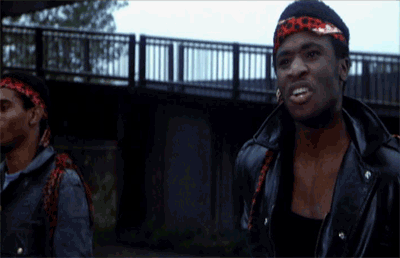 Manhattan may be the most recognizable NYC borough, but there are plenty of other parts of the city that deserve some cinematic attention. The Warriors takes viewers to the Bronx and Brooklyn as it follows a group of Coney Island gang members that are framed for the murder of their leader. The film was widely panned when it was first released but has since gained cult status and even inspired an all-night cycling fest in NYC. When New Yorker critic Pauline Kael reviewed it recently, she praised the "night-blooming, psychedelic shine" of the "baroque movie."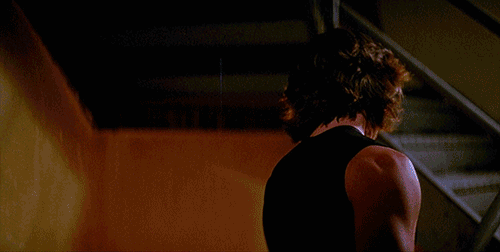 This Kurt Russell sci-fi action thriller, directed by horror guru John Carpenter, is an NYC classic. Is there a more iconic New York City film image than the severed head of the Statue of Liberty lying among the Manhattan high-rises? No.
This thrill ride is set in a futuristic, post-apocalyptic world where Manhattan has been turned into the country's maximum security prison. When Air Force One crashes on the island after being taken over by terrorists, inmate Snake Plissken is given 24 hours to rescue the president. Yes, it's completely ridiculous — but a boatload of fun. Also, the "futuristic" New York is 1997, which will make you feel old.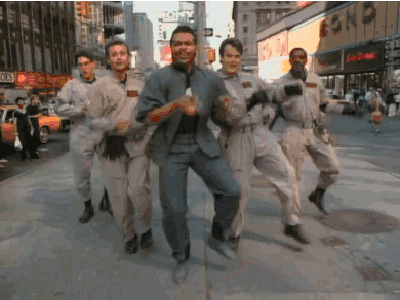 These spooky '80s comedies manage to seamlessly weave classic New York into the fabric of the films without really making the movies about New York. The Ghostbusters go all over "the five b'roughs" busting ghosts, from the New York Public Library to Columbia University to the Millennium Biltmore Hotel to the National Museum of the American Indian, which stands in for Dana's (Sigourney Weaver) art museum in the second film.
The second film also features the old pneumatic transit line, which was not a location they could actually use for filming but did exist in Manhattan in the 1870s. Plus, the Statue of Liberty takes a walk through Manhattan and the official music video for the theme song features the actors dancing with Ray Parker Jr. in Times Square. What is more NYC than that?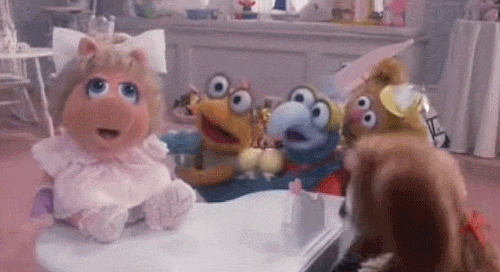 If you're looking for a family-friendly way to show New York City to your children, look no further than this classic musical starring Jim Henson's muppets. In the film, the fuzzy characters have just graduated college and are taking their musical production to Broadway. It also launched the Muppet Babies spinoff, as toddler versions of the muppets are featured in a fantasy sequence in the film.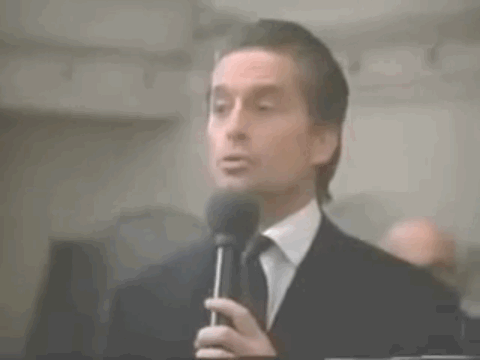 New York has long been the financial capital of the world, and no film captures that (and the opulence and excess of the 1980s) like the Michael Douglas-Charlie Sheen drama Wall Street, directed by Oliver Stone. Douglas won an Oscar for his portrayal of Gordon Gekko, a ruthless corporate raider who wants to acquire an airline, strip it of its assets, and pillage the corporate pension fund. He enlists an unsuspecting young stockbroker (Sheen) to help him.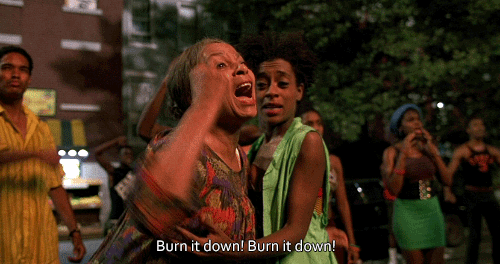 In one of director Spike Lee's best films, racial tension boils over and tragedy strikes on the hottest summer day in a Brooklyn neighborhood. Roger Ebert wrote in his original review that this film "comes closer to reflecting the current state of race relations in America than any other movie of our time," which is a critique that still holds true today. It was filmed entirely on location in Brooklyn's Bedford-Stuyvesant neighborhood, giving it an incredible sense of place.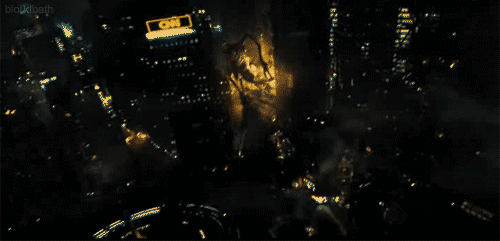 Just when it looked like the found-footage genre was on its way out, J.J. Abrams and Drew Goddard pulled us back into it with Cloverfield, a horror movie about fleeing from a largely-unseen monster terrorizing New York. The critically-acclaimed film also launched a viral marketing campaign before viral marketing campaigns were really a thing. The title of the movie was withheld from promotional teaser trailers and limited details were released via websites for a fictional beverage called Slusho! and a fictional company called Tagurato. If we had to pick just one favorite film where NYC is destroyed, this would be it.