Welcome to our "Some Like It" series! It's way too easy to be overwhelmed by the sheer volume of TV available to us these days – but we're here to help! If you know how you're feeling, we know some shows that are right up your alley. Check back every Friday for a new set of recommendations.
Without further ado:
Delightful – charming, good-natured, uncomplicated
Delightful TV seems to be on the rise. One of the early examples of this type of show is perpetual fan favorite Parks and Recreation. Parks is often compared to The Office as they were very much the prime workplace comedies of their time. However, the lovable civil servants of Pawnee were less sharp-tongued than the Dunder Mifflin staff (to be fair, the American version was more good-natured than the borderline cruel British series on which it was based).
But why the spike now? Well, we're inundated with complexity from our news reports, our social media feeds, and even our prestige TV anti-heroes. After years of trekking through emotional mud with Don Draper, and the moral dilemmas of Walter White, and even the philosophical quandaries of The Good Place, we like having some sheer delight in our back pocket. A televised palette cleanser. And don't get us wrong – we love all of the dark, complex shows too and these journeys have all been more than worth it! But on those days when you just want something to leave you with a smile, we recommend the following: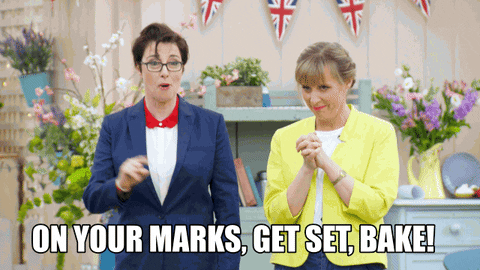 The OG nice reality show, The Great British Bakeoff (or The Great British Baking Show if you're in America – you know, copyright law and all) has taken the whole world by storm. On the surface, it shares DNA with any number of competition reality shows: it has surprise challenges, it has humanized contestants to root for, it even has the hard-ass British judge who is rarely impressed…though that's hardly surprising given the setting. But it's notable for what it doesn't have: contestant animosity and backstabbing. In fact, the contestants of GBBO tend to help each other out when they can. This culinary classic-to-be gleamed like a beacon is the rough waters of reality TV which bordered on downright hateful. But lack of contestant hostility doesn't mean lack of drama – any fan of the show will tell you of the nerve-racking moments that come from watching people kneeling before ovens watching their bakes. And the breathless moment of waiting to see if a tart will suffer from the dreaded soggy bottom. But despite these intense moments, the show is delightful to its very core and has gained a devoted fan base because of it.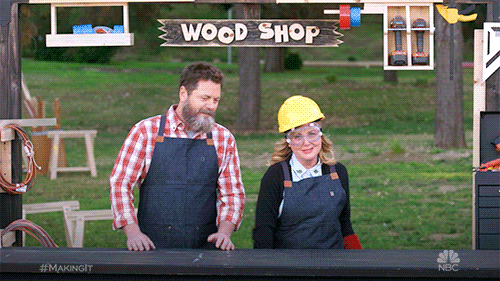 In many ways, Making It is GBBO's American cousin (perhaps a poor choice of words…). It shares the spirit of camaraderie in competition and pun-loving hosts. We expect nothing less from Parks and Rec alums Amy Poehler and Nick Offerman. Set in a barn straight off a Pinterest board, the show take crafters from across the country and has them make beautiful things for our enjoyment. That's right folks: it's a crafting contest. What could be more delightful than that? While there has only been one season so far (but another has been ordered), this shows truly excels at casting. Every crafter in the barn is incredibly talented and utterly lovable, inspiring and quirky. And the show is a lovely reminder that there's more to life than things on screens. Watching the makers create art with their own hands makes you want to go out and take up woodworking. Now, please pass the buzzsaw.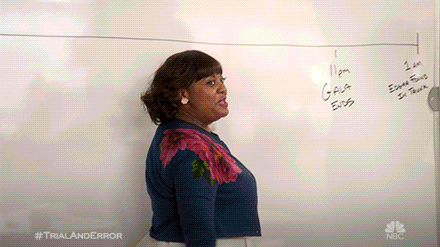 Delightful murder – stay with us! If scripted series are more your speed, this mockumentary is just the ticket. Set in the endlessly bizarre town of East Peck, SC, each season of this truly laugh out loud comedy follows Josh Siegel and associates as they defend an accused murderer. And by associates, we mean the redneck-iest redneck that has ever been named Dwayne Reade, and the walking medical case study Anne Flatch who manages to suffer from every strange disorder in the book (and some not even coined yet). Toss in the kookiest town on TV – one that uses actual cannonballs when they fire a cannon twice a day to commemorate the Civil War, causing "Cannonfire" to be the third leading cause of death of its citizens – and you've got a show that will make you laugh out loud at least once each episode.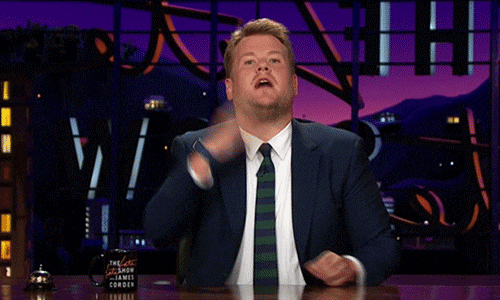 While there are tons of late night shows to choose from, the one that strikes us as most delightful is this British import. Politics are weighing on peoples' minds heavily these days and it comes across on almost every late night show. But Corden tends to avoid those darker subjects in favor of a talk show that feel more like a variety show at times. He infectiously manages to convince his guests to participate in skits that review their entire film careers, or perform a musical in a busy LA crosswalk, or sing Carpool Karaoke with him (so popular it lead to a spinoff series on Apple!). Corden is a breath of fresh air in these trying times. Think of him as the Phoebe of late night: super wacky and only occasionally serious. If you must watch a talk show before bed but you don't want to abandon your desire to be delighted, this is the one for you!
We hoped you enjoyed Some Like It: Delightful. Check back next week for a brand new run down for a whole new feeling.
The content is featured on https://www.directv.com/insider/ is editorial content brought to you by DIRECTV. While some of the programming discussed may now or in the future be available affiliates distribution services, the companies and persons discussed and depicted, and the authors and publishers of licensed content, are not necessarily associated with and do not necessarily endorse DIRECTV. When you click on ads on this site you may be taken to DIRECTV marketing pages that display advertising content. Content sponsored or co-created by programmers is identified as "Sponsored Content" or "Promoted Content."