The upcoming rematch between Gennady Golovkin and Canelo Álvarez has been full of twists, intrigue and downright nastiness. Golovkin said Canelo is a known cheater and a liar. Álvarez will certainly try to reply during upcoming press opportunities and, more importantly, in the ring.
And that's boxing in a nutshell: grudges are accumulated, but in the end, only one will emerge as the victor. That drama and intensity might be the reason why cinema has been enamoured with the sweet science, a love affair that has lasted for decades.
This love affair with boxing on the silver screen exists both in Hollywood and outside; Latino filmmakers have long chronicled how many young men from humble origins perceive boxing as the only way out of poverty.
Recently, we brought you a list of the best boxing movies of all time. The Canelo vs. GGG rematch gives us the perfect opportunity to revisit it with more Latino titles in the mix. So let's put on the guantes and step into the cuadrilátero.
10. Gatica, el Mono (1993)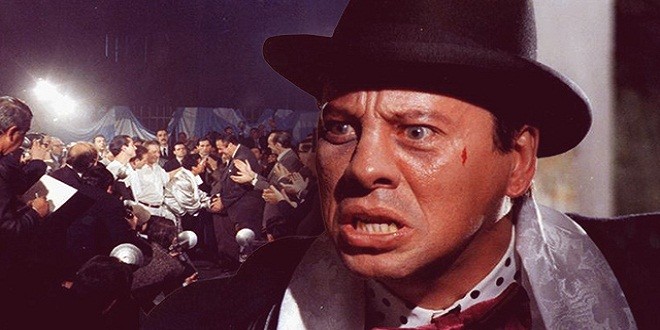 Credit: Transmundo Films
Argentinian filmmaker Leonardo Favio chronicled the career of boxer and fellow Argentinian José María Gatica, whose life was tragically cut short in a traffic accident in 1963. While his free swinging ring style endeared him to local fight fans, Gatica was forced to retire for political purposes – his boxing license revoked for life. Dubbed "El Mono" at the height of his popularity, Gatica's subsequent struggles are a perfect mirror of the turmoil found in Argentina during the 1950s and 60s.
9. Creed (2015)
When everyone thought the Rocky franchise was dead, this movie brought it back to life with a knockout punch. Michael B. Jordan's performance as the long-lost son of Apollo Creed was intense and gripping, and Sylvester Stallone was nominated for a Best Supporting Actor Academy Award. The script is regarded by many as a perfect homage to the 1977 Best Picture winner. 
8. Hands of Stone (2016)
Panamanian Roberto "Hands of Stone" Durán has lived a life full of controversy and many career highs, debuting in boxing at age 16 and retiring at 50 in 2002. Venezuelan actor Edgar Ramírez ("Carlos") brings Durán vividly to life, both in and out of the ring, and the fight sequences are among the most realistic you'll find in a movie. The script can be sloppy at times, but nostalgic boxing fans will love seeing the depiction of Durán's victory against Sugar Ray Leonard (played by Usher!) in 1980. Robert De Niro playing Durán's trainer, Ray Arcel, doesn't hurt, either. 
Watch Hands of Stone on DIRECTV
7. El Gran Campeón (The Great Champion, 1949)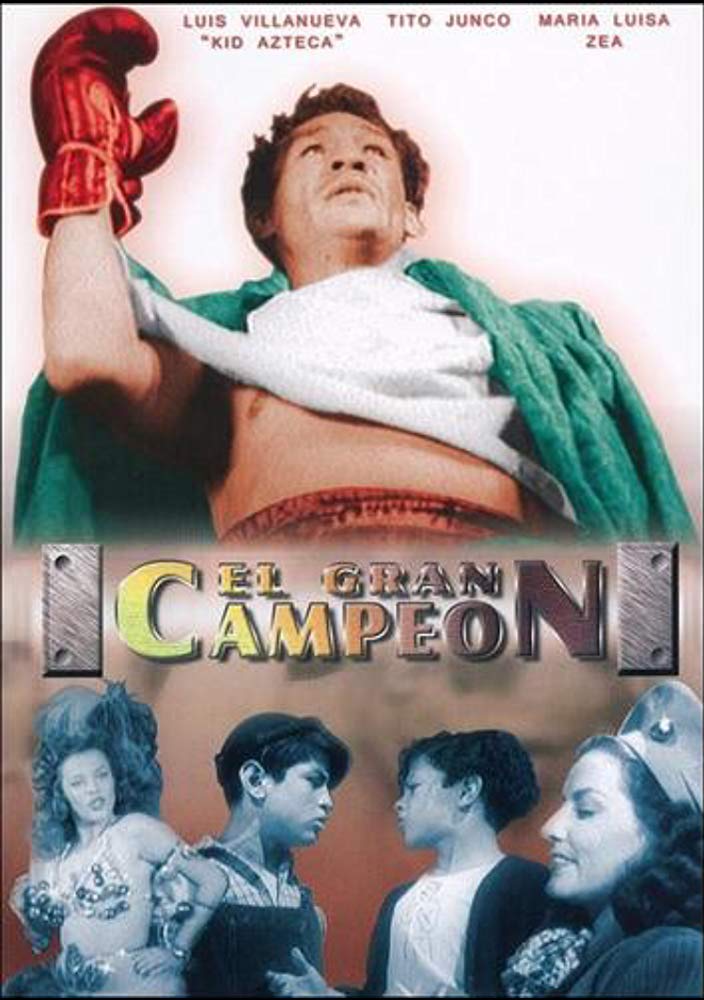 Credit: Filmadora Chapultepec 
As formulaic as a boxing movie can be, this is also a gem from the golden age of Mexican cinema. A fighter from the Tepito neighborhood in Mexico City falls in love with a gorgeous dancer and starts to go adrift from his training regime. Mob finds out and blackmails him. Even almost 70 years after its original release, the movie retains a certain charm which stands the test of time.

Advertisement
6. Million Dollar Baby (2004)
Some people would argue, reasonably, that this is much more than a "boxing movie." But the sweet science, nonetheless, plays as the perfect backdrop for Frankie (Clint Eastwood) and Maggie (Hilary Swank). Eastwood won an Oscar for Best Director and Swank received the Best Actress accolade. Morgan Freeman also got an Academy Award for Best Supporting Actor, and the film was recognized as Best Picture. You might want to have some tissues ready before sitting down to watch this one.
Watch Million Dollar Baby on DIRECTV
5. Campeón sin Corona (Champion Without a Crown, 1945)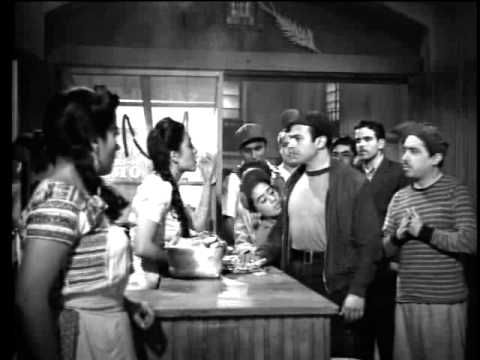 Credit: Producciones Raúl de Anda
Here's another movie from Mexican cinema's golden era. It wasn't a blockbuster film when it was released, but it stood out with critics as the most accurate depiction of the urban scene at that time. Roberto "El Kid" Terranova (David Silva) fought his way out of trouble until his skills got the attention of a boxing manager. His career becomes a rollercoaster ride, with the film delivering a lot of thrills and tears.
4. When We Were Kings (1996)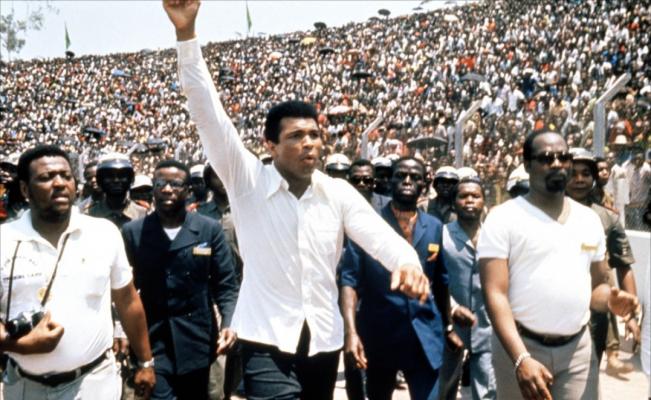 Credit: Gramercy Pictures
No other movie captured what 1970s boxing was all about better than this documentary about Muhammad Ali's "Rumble in the Jungle" fight against George Foreman. Ali was the biggest personality of the moment, and that is wonderfully brought to life here. Why did Ali, a trailblazer in the fight for civil rights, decide to fight in Zaire, under rule by the brutal Mobutu? That's the question dealt with in this Academy Award-winning masterpiece.
3. Pepe El Toro (Pepe The Bull, 1952)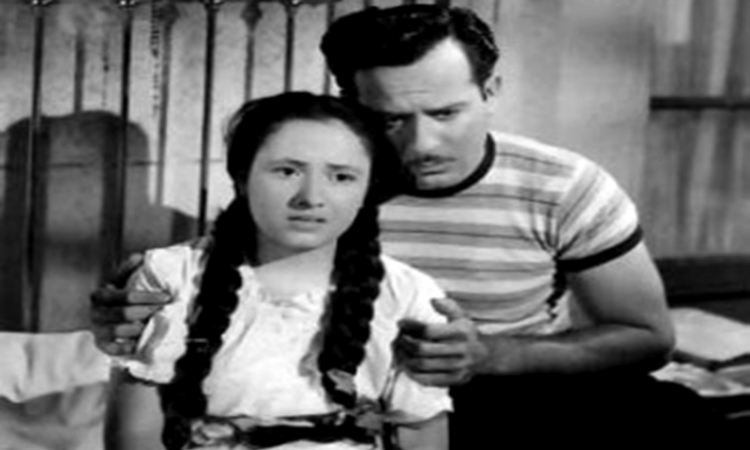 Singer and actor Pedro Infante, 61 years after his passing, is still one of the biggest stars to ever come out of Mexico. This might be his biggest movie role and the summit of his "blue collar" film trilogy. Pepe had a life full of hardships, and that's putting it mildly. He loses his family in an accident, becomes a boxer to escape poverty, and accidentally kills his best friend. Mexico's love for melodrama is always present, and Infante, who died in a plane crash in 1957, cemented his legend with this performance.
2. Raging Bull (1980)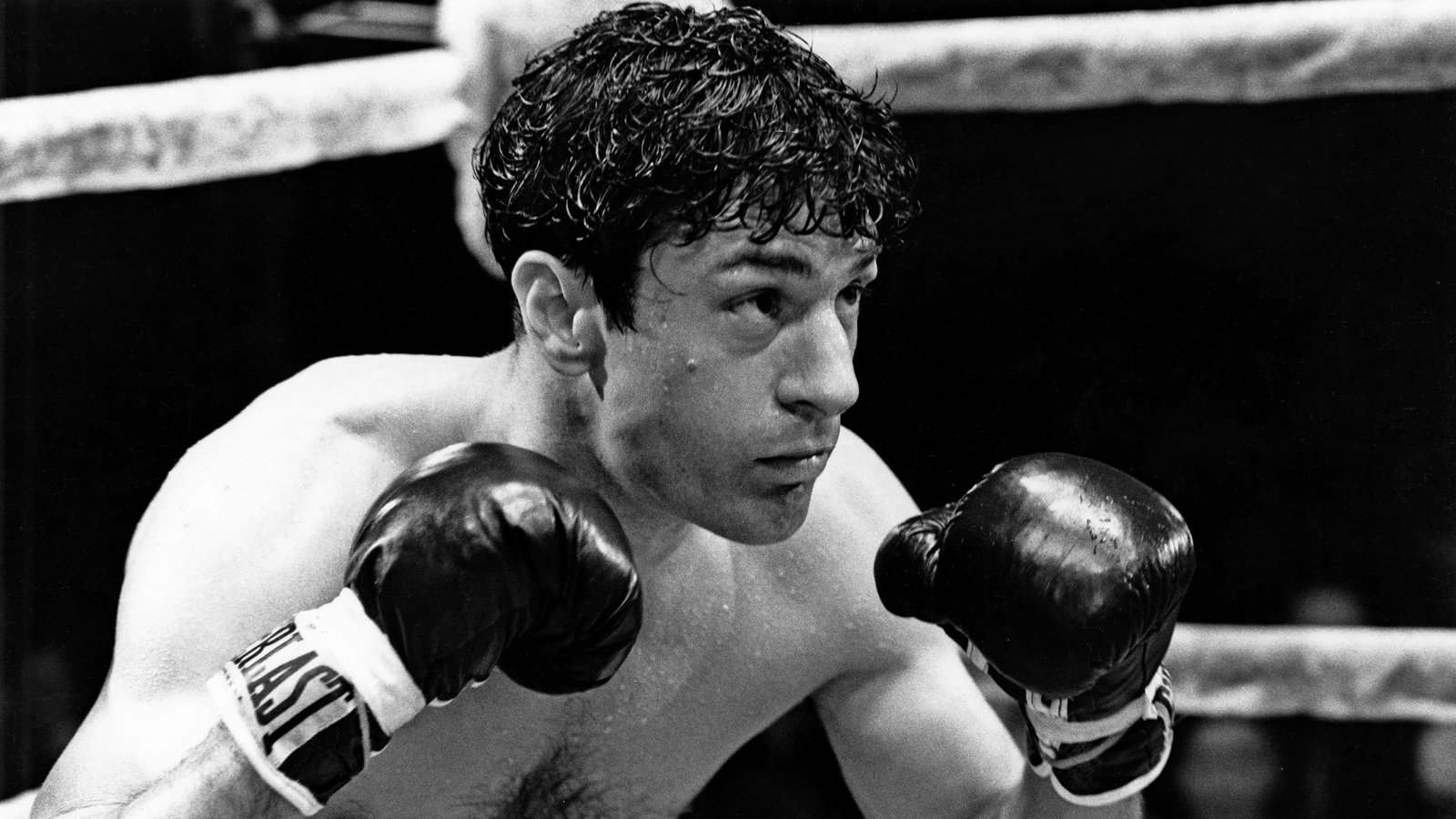 Image by United Artists
Martin Scorsese directed this absolute classic, with Robert De Niro in one of his most riveting roles as middleweight boxer, Jake LaMotta. A man filled with self-destructive rage, LaMotta destroyed relationships with those closest to him. DeNiro won an Oscar for Best Actor and made himself indelible in the minds of movie and boxing fans alike.
1. Rocky (1976)
This is the quintessential boxing film, which is why it has to come out on top of our list. Sylvester Stallone's script and charisma turned this modest film (it had a $950,000 budget) into a smash success, earning $117.2 million domestically, earning 10 Academy Award nominations and winning for Best Picture, Best Director and Best Film Editing. You can argue the merits of this picture and its many sequels, but you can't question its place in the imagination of generations of fans who still yell "AADRIIANNN!" with tears in their eyes. 
After you've had your fill of knockouts on film, catch the Canelo vs. GGG rematch on Saturday, September 15th at 8/7c, live on pay-per-view.