Get ready for one of the biggest fights of the year as undefeated boxing champions Gervonta "Tank" Davis and "King" Ryan Garcia step into the ring to settle the score. In what promises to be a legendary battle of power versus speed, two of boxing's most dynamic fighters will showcase their skills and fight for supremacy. With their unbeaten records on the line, both fighters will be looking to prove why they are the best in the business. This mega-fight is a must-see event that transcends the sport, so don't miss out! Order Davis vs Garcia live on Pay-Per-View on Saturday, April 22, at 8 p.m. ET/5 p.m. PT. 
Headline Event – Gervonta Davis vs Ryan Garcia
Don't miss these two undefeated boxers as they face off to see who is the best.
'King' Ryan Garcia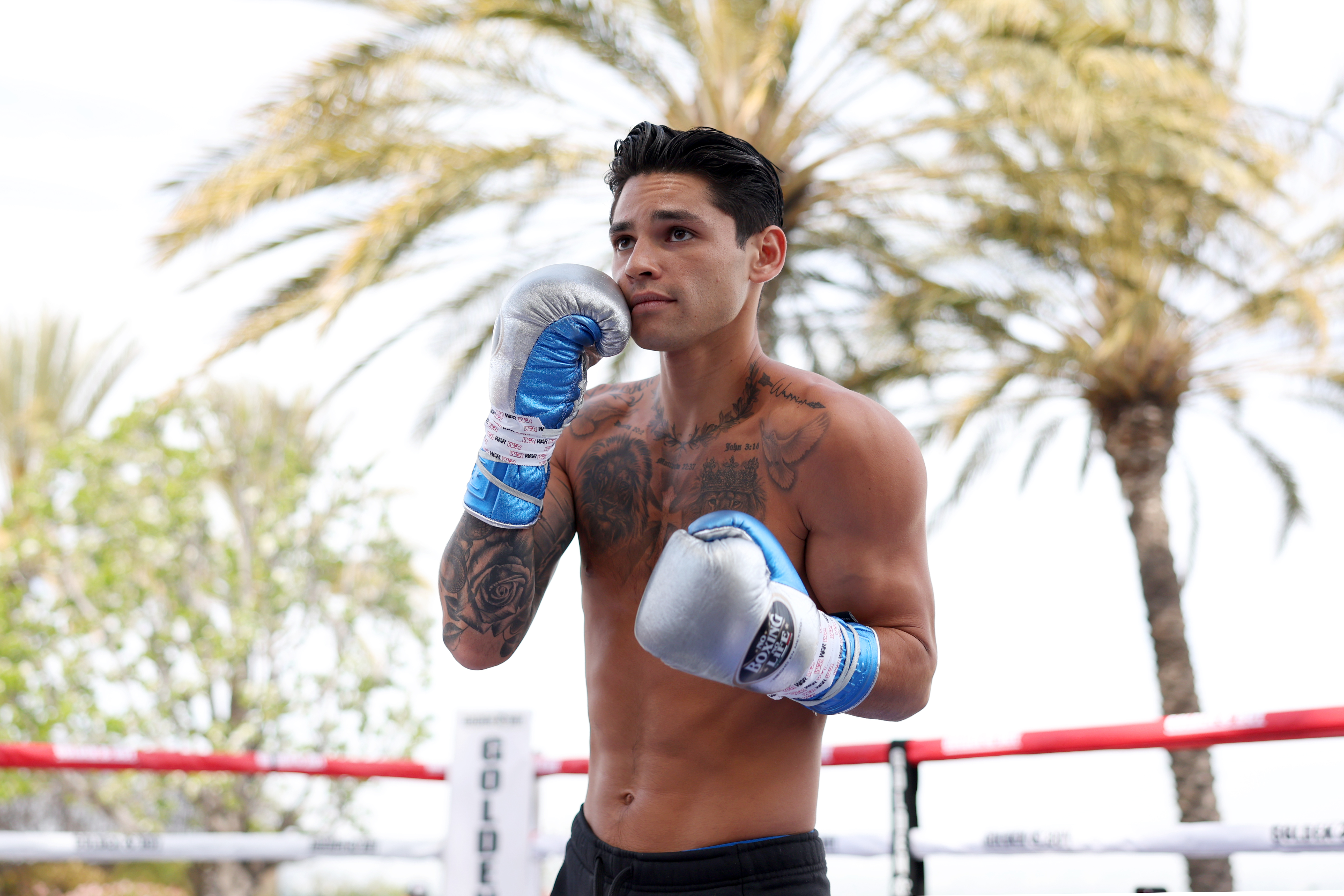 Ryan Garcia, the 24-year-old boxing sensation, has already established himself as one of the biggest names in the sport. He turned professional at 17 years old and signed with Golden Boy in 2016 after winning 15 national championships. Since then, Garcia has remained undefeated with 19 wins, including 16 knockouts. He has also gained a massive social media following, with 4.7 million followers on Instagram. Garcia's popularity and meteoric rise have led to headlining fights across the United States. He is now set to take on Nicaraguan contender Francisco Fonseca, defending his WBC Silver Lightweight Title on Valentine's Day at the Honda Center in Anaheim, CA. Trained by Eddy Reynoso, who also trains Canelo Alvarez, Garcia is a force to be reckoned with, combining his Mexican heritage with his dynamic boxing style to create a unique persona that captivates fans both in and out of the ring.
"This fight means a lot to me. It means everything. It's a moment that I've been envisioning for so long now. It's the only thing I've wanted for so long, to defeat Gervonta Davis and to destroy him," Garcia said. "To end everything that he's ever worked for, because I know he's trying to do that for me. I'm going to take him out. He's done. It's nap time for Gervonta."
Gervonta 'Tank' Davis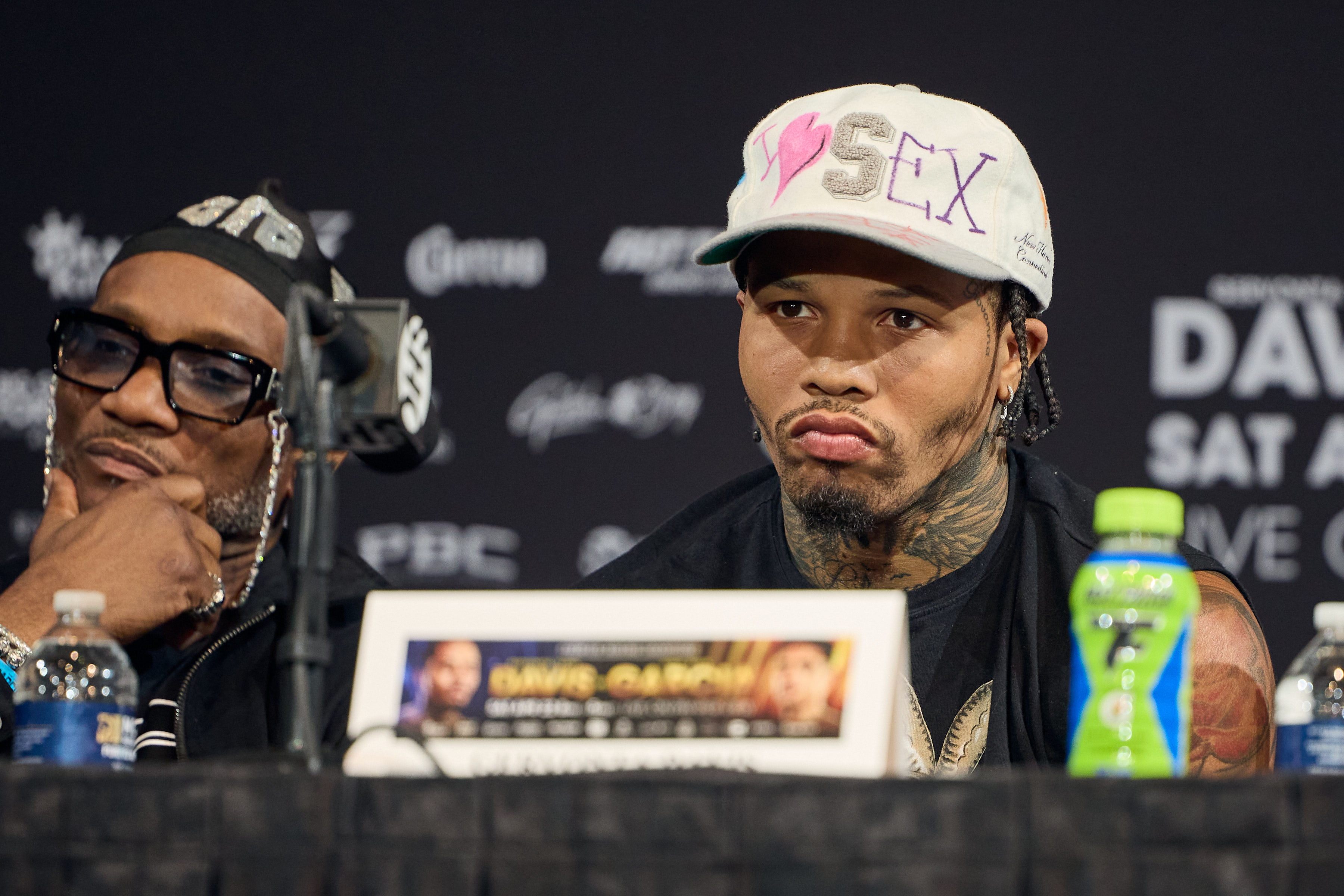 Gervonta "Tank" Davis is a professional boxer and the current WBA Super Featherweight Champion. He was born and raised in Baltimore, Maryland and currently trains at the Upton Boxing Center under the guidance of his longtime coach, Calvin Ford. Davis was introduced to boxing at the age of five when his uncles brought him to Upton Boxing Gym to prevent him from going down a negative path. He developed his boxing skills and earned his nickname "Tank" because of his oversized head. Davis had a successful amateur career, finishing with a record of 206-15, and turned professional at the age of eighteen. He signed with Mayweather Promotions in 2015 and has since won multiple championship bouts, including defending his WBA title against Hugo Ruiz in 2019. Davis is known for his hard work, determination, and confidence in himself. He aims to continue capturing world titles and inspiring young people from similar backgrounds to believe in their dreams.
"This win would mean a lot. Beating someone young, explosive and in their prime says a lot. I feel like this fight is big for the sport. We're drawing in a lot of people and a win on that night is really like winning a world title again," Davis said. "Make sure you come early and get your popcorn or whatever you want to get, because this is gonna be an early night for sure."
The Undercards
Before the headlining fight, there are several co-features to keep the energy high at T-Mobile Arena.
12-Rd WBA Super Middleweight Title 
David Morrell Jr. (8-0, 7 KOs) vs. Yamaguchi Falcao (24-1-1, 18 KOs)
10-Rd Super Middleweight Bout 
Gabe Rosado (26-16, 15 KOs) vs. Bektemir Melikuziev (11-1, 9 KOs) 
10-Rd Middleweight Bout 
Elijah Garcia (14-0, 12 KOs) vs. Kevin Salgado (15-1-1, 10 KOs) 
How to Watch
Find out how to tune in to see these two undefeated fighters battle.
Event Details
Gervonta Davis vs Ryan Garcia
Sat 4/22 at 8 p.m. ET/5 p.m. PT.   
T-Mobile Arena in Las Vegas, Nev.
Live on SHOWTIME PPV® for $84.95 for SD or HD.