If Plato could only see his Atlantis now. When the Greek philosopher introduced the fictional island nation in his Socratic dialogues Timaeus and Critias—both of which were written a very long time ago in 360 B.C.—it served as a contrast to Athens as the ideal city-state. Without getting into the weeds of Plato's philosophy as it relates to Atlantis, the island was a gods-gifted utopia that became corrupted by human greed and moral decline. Humans are just the worst, aren't they?
In the beginning, Atlantis was a lush, virtuous kingdom that didn't define itself through wealth and power. Later, it became so drunk on its own power that it waged war on the more modest (but also more just and noble) Athens. But Atlantis' naval conquest was fended off by the upstart Athenians and, soon after, the gods punished Atlantis with an onslaught of earthquakes and floods that submerged it into the sea. Or so the story goes …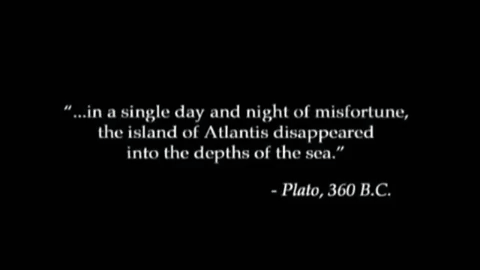 The legend of Atlantis has continued long after its alleged underwater demise. Following its debut in Timaeus and Critias, the mythical Atlantis has become a pop culture phenomenon. Thinkers over the centuries haven't stopped reinterpreting its utopian narrative—or at least appropriating its lessons for their own purposes.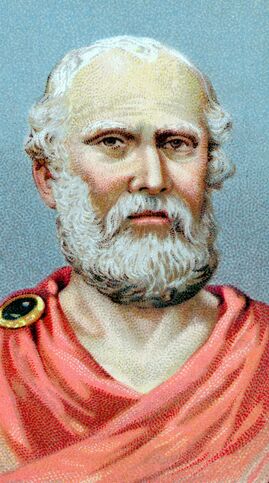 Sir Francis Bacon wrote The New Atlantis—creating an Atlantis-like island called Bensalem—while Sir Thomas More authored Utopia, in which he coined the term that later became synonymous with paradise.
The tale of Atlantis has been duplicated and adapted, so much so that there have been debates about the island's ties to real-life ancient history. Indeed, sunken cities and lost societies have been tied to the existence of Atlantis—coming close to proving fiction as fact. For example, ruins of the ancient Egyptian city of Heracleion currently lie submerged in the Mediterranean waters of Abu Qir Bay. The island of Santorini (located near Greece in the Aegean Sea) has been hypothesized as the very inspiration for Plato's Atlantis, with the island suffering an enormous volcanic eruption some 3,600 years ago that is believed to have ultimately decimated the Minoan civilization.
Whatever the model for its creation, Atlantis and its lesson about the dangers of arrogance have never gone out of style, even after thousands of years. If anything, the island's limitless popularity in literature, film, and comic books has only made its connection to the real world even stronger.
Atlantis will make its latest appearance in the upcoming Aquaman film where the city-state plays a major role in shaping Aquaman's identity. While Plato doesn't much elaborate on Atlantis once it's tragically swallowed by the sea, where he leaves off is where Aquaman picks up. The film depicts the legendary utopia in a lavish, aquatic setting that resembles a cross between ancient Greece and outer space—a nod to Plato's original vision. Similarities are found in the character of Aquaman himself who, similar to the half-god, half-human Atlanteans of Plato's Timaeus, possesses supernatural powers well beyond mortal comprehension: Can you imagine being able to telepathically communicate with a whale? Probably not.
Plato's Atlantis, as written in his dialogues, was a small, almost-forgettable reference to an imaginary city-state. But the legend has since found new life thanks to franchises like Aquaman. The myth of the island, as well as its origin story, seems destined to keep expanding from the first kernel presented by Plato.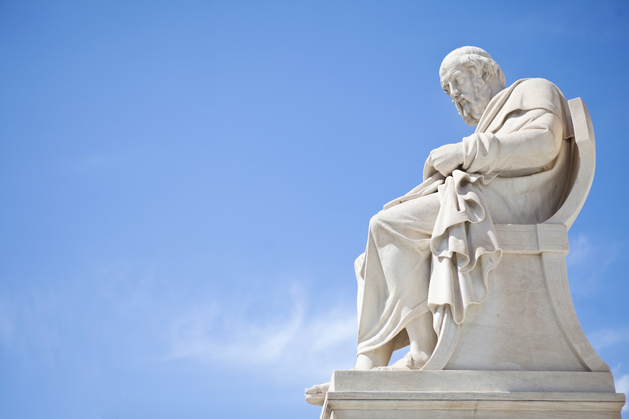 Catch up with Aquaman and other DC Super Heroes here.