With all the great content that's come out over the past few years, there are more than enough tv shows to watch on countless different streaming services. Whether you're into drama, comedy, period pieces or whatever else, there are TV series to binge watch for everyone.
Rather than spend precious binge-watching time searching for your next favorite show, you can check out this list of the most binge-worthy TV shows to stream right now. Below you'll find 20 fan-favorite TV series that are perfect for anyone looking for a new show to get obsessed with.
Plus, check out the DIRECTV Insider Top 20 Movies to Stream Right Now to find the best new movies that have come to streaming here.
---
The top 20 TV series to binge watch today are:
---
20 TOP TV SHOWS TO WATCH OR STREAM NOW
Here are 20 of the best TV series to get obsessed with right now, according to a number of factors including audience and critics reviews. This list will be updated periodically as series conclude or become available on streaming, to keep you up to date on the most binge-worthy TV series to watch right now.
1. 'SEX EDUCATION' (2019-2023)
Rating: TV MA
Genre: Comedy Drama; Teen Drama
Cast: Asa Butterfield, Emma Mackey, Ncuti Gatwa,
Gillian Anderson
Network: Netflix
No. of Seasons: 4
Image Source: Netflix
Netflix has put out a lot of Originals over the past few years, but few have been as culturally impactful for young people than Sex Education. The show consists of four seasons (season 4 just came out, so now's the time to get into it!) and follows the lives of numerous Moordale High students, touching on gender, sexuality, disability and more.
Highschool isn't easy for a smattering of reasons, and Sex Education does its best to touch on them all. From relationships and breakups to navigating conversations about sex and sexuality with parents, the show reminds viewers that we all have a lot more in common than we think. The show's delightful characters learn and grow together, and it feels like you're learning and growing right along with them. A highly binge-worthy weekend watch, that's for sure.
Watch Sex Education Now on Netflix
---
2. 'ATLANTA' (2016-2022)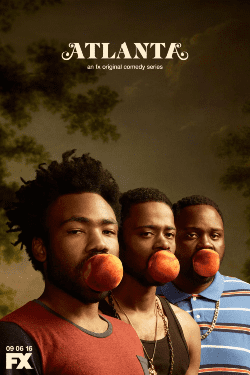 Rating: TV MA
Genre: Comedy Drama
Cast: Donald Glover, Brian Tyree Henry, LaKeith Stanfield,
Zazie Beetz
Network: FX
No. of Seasons: 4
The brainchild of the massively talented Donald Glover, Atlanta is a show for the ages. Over the course of four seasons, viewers watch as Earn Marks (Glover) and Alfred "Paper Boi" Miles (Brian Tyree Henry) do whatever they can to make it big in Atlanta's hip hop scene. The poignant writing, unique vision, genuine characters and the inventive storytelling make for a compelling and hilarious show. Plus, its subtle yet apparent commentary on race, class and urbanism takes a great show and makes it a masterpiece.
One common thread you'll see in nearly all reviews about Atlanta is that the show isn't afraid to be weird. In fact, that's one of the main reasons it's such a good piece of television. 
Watch Atlanta full episodes on DIRECTV
---
3. 'PEAKY BLINDERS' (2013-2022)
Rating: TV-MA
Genre: Historical Fiction; Crime Drama
Cast: Cillian Murphy, Paul Anderson, Tom Hardy,
Helen McCory
Network: BBC; Netflix
No. of Seasons: 6
It's just after World War I that the phenomenal series, Peaky Blinders, starts off. Thomas Shelby, played by the incredible Cillian Murphy, leads the Peaky Blinders, a gang comprised of a close-knit family insistent on making their name in Birmingham and beyond. Set in a time of immense cultural and political change, the six seasons touch on topics still relevant today, while portraying complex characters and their development in a fresh way.
For one, it's one of the best examples of successfully depicting complex women in television. Plus, the family's Irish-Romani background brings a unique look at religion during the early 20th century. We have two suggestions: first, go watch the show. And second, you may want to put on subtitles, as the Brummie accent (Birmingham dialect) can be hard for US fans to understand.
Watch Peaky Blinders full episodes on Netflix
---
4. 'TED LASSO' (2020-2023)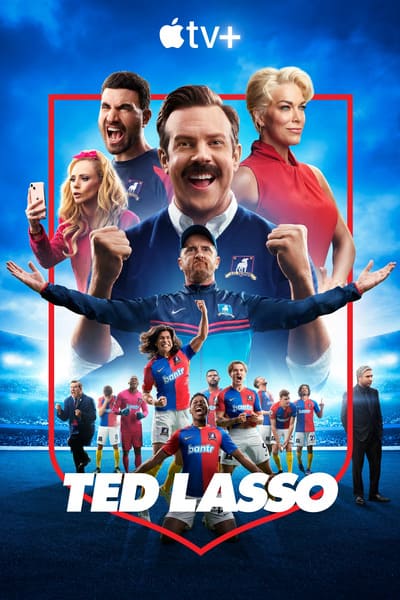 Rating: TV-MA
Genre: Comedy; Drama; Sports
Cast: Jason Sudekis, Hannah Waddingham, Juno Temple, Brett Goldstein
Network: Apple TV+
No. of Seasons: 3
You'd be hard-pressed to find someone who hasn't heard of the inspirational Coach Lasso these days. This football (soccer, for us Americans) dramedy was the perfect anecdote to the lonely days of the early pandemic. And to think the premise of the show came from a commercial from the 90s! Ted Lasso is one of the most bingeable shows of this era. And while some fans weren't totally pleased with the way season 3 went down, the show itself remains a fantastic mix of humor, sport and teary moments that everyone can enjoy.
You better believe you won't be able to start watching once you've started.
Watch Ted Lasso full episodes now on Apple TV+
---
5. 'BARRY' (2018-2023)

Rating: TV-MA
Genre: Dark Comedy
Cast: Bill Hader, Sarah Goldberg, Anthony Carrigan,
Henry Winkler
Network: HBO
No. of Seasons: 4
Dark comedies can sometime be a hit or miss. Whether they're a little too dark or a little too comedic, viewers can usually tell something isn't right. Barry, on the other hand, has the perfect recipe for a tragic comedy, balancing darkness and absurdity with thoughtfulness and clever humor.
Barry follows a low level, depressed hitman as he travels to Los Angeles and realizes a new calling: acting. His journey of self-discovery is hilarious, intense and often pretty sad. The talent of Bill Hader combined with the stellar writing of the show make all four seasons a pleasure to watch, even with the violence and brutality that comes with a show about a hit man.
Watch Barry full episodes on HBO Now
---
6. 'SUITS' (2011-2019)
Rating: TV-MA
Genre: Legal Drama
Cast: Patrick J. Adams; Gabriel Macht; Meghan,
Duchess of Sussex; Sarah Rafferty
Network: USA
No. of Seasons: 9
Image Source: Rotten Tomatoes
Sometimes, the best shows to binge watch are ones you can put on for hours on end without worrying that you might miss something if you take your eyes off the screen for a second. If that's what you're looking for, then Suits might be your next watch. The show's premise is just dramatic enough to keep fans enticed, without leaning on too many heavy topics like similar shows (i.e., Law & Order SVU) sometimes do.
Basically, Patrick J. Adams plays Mike, a genius with a perfect memory who somehow gets a job at a prestigious law firm, despite being kicked out of college and never going to law school. Episodes follow a general pattern – a new case with an unexpected twist – but there's always some new drama popping up to keep things entertaining.
Watch Suits full episodes now on Peacock
---
7. 'ARCHER' (2010-2023)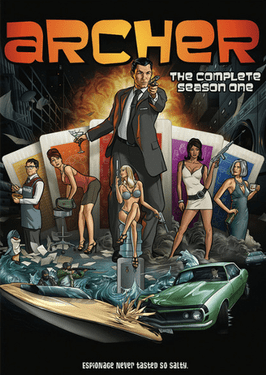 Rating: TV-MA
Genre: Dark Comedy
Cast: H. Jon Benjamin, Aisha Tyler, Chris Parnell,
Judy Greer, Amber Nash
Network: FXX
No. of Seasons: 14
Archer didn't last 14 seasons for any old reason. This animated sitcom combines just the right amount of dry humor, insightful commentary and character development (or character regression, in some cases) to make a gem of a show. At the center of this dark comedy series is secret agent Sterling Archer and the rest of his dysfunctional colleagues at the Agency.
And while the final few seasons have been criticized for not being as strong as the ones before it, this show is worth watching if you're looking for something that will make you laugh until you cry.
Inappropriate humor combined with stellar satire around everything from workplace norms to socialites and Ivy League degrees make this cartoon worth the watch.
Watch Archer full episodes on DIRECTV
---
8. 'SNOWFALL' (2016-2022)
Rating: TV-MA
Genre: Crime Drama
Cast: Damson Idris, Carter Hudson, Sergio Peris-Mencheta,
Michael Hyatt, Amin Joseph
Network: FX
No. of Seasons: 6
Set in 1980s LA as the crack cocaine epidemic starts snowballing, this show does a brilliant job at showing the impact the rise of drug had on the people around it. While not based on a true story, this drama about crime families, drug lords and CIA agents has an energy of profound nostalgia around it that sucks any viewer in. It's not always an easy watch, as violence, despair and tragedy come at every turn, but even that won't stop you from wanting to find out where the story is going.
One warning: the first season is not the show's best, but if you get through it, you'll be glad you did.
Watch Snowfall full episodes on DIRECTV
---
9. 'THIS IS US' (2016-2022)
Rating: TV-14
Genre: Family Drama; Tragedy
Cast: Sterling K. Brown, Mandy Moore, Chrissy Metz,
Milo Ventimiglia
Network: NBC
No. of Seasons: 6
This Is Us isn't just any old family drama series. Yes, it's a drama about a family, but the show's format and storytelling set it apart from others of its kind. In one timeframe, the show depicts the life of a young couple trying to navigate life with three young triplets. In another time, those three siblings are living their lives as adults, still growing and learning alongside each other.
Just know, watching This Is Us is worth it, but tears will flow. The emotions of the characters bleed through the screen, as if you're experiencing the struggles and tragedies that take place right along with them.
---
10. 'SUCCESSION' (2018-2023)
Rating: TV-MA
Genre: Drama; Tragic Comedy
Cast: Brian Cox, Jeremy Strong, Sarah Snook,
Kieran Culkin
Network: HBO
No. of Seasons: 4
Ending earlier in 2023, Succession has been critically acclaimed as one of the best TV shows in recent years. The show follows the Roy family as they battle for their father's business empire and the money, power and fame that comes with it. What makes people love the show so much is also what stops some watchers from getting into it: the characters are so incredibly unlikeable, there's rarely a time you're actually rooting for them.
The actors, led by Brian Cox, and the stellar writing are what truly makes this show shine. The show hyperbolically – and humorously – depicts what life at the top of America's capitalistic society is really like, and what power will do to a family if you let it.
---
11. 'LUCIFER' (2016-2021)
Rating: TV-14
Genre: Mystery; Urban Fantasy
Cast: Tom Ellis, Lauren German, Lesley-Ann Brandt,
C.B. Woodside
Network: FOX; Netflix
No. of Seasons: 6
A clever mix of fantasy, police procedural and drama came together to form Lucifer, number 9 on this list. After becoming sick of being the ruler of Hell, Lucifer, played by Tom Ellis, decides to wreak havoc on earth.
It's in Los Angeles (city of angels, get it?) he meets Detective Chloe Decker. What follows is six seasons of fighting criminals – and celestial beings – relationship building and breaking and so much more. Whether fantasy is your thing or not, these characters are hard to resist, as the relationships they form and the drama they create are too enticing not to watch.
---
12. 'THE MARVELOUS MRS. MAISEL' (2017-2023)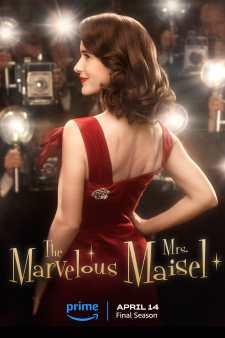 Rating: TV-MA
Genre: Comedy; Drama
Cast: Rachel Brosnahan, Michael Zegen, Alex Borstein,
Tony Shalhoub, Marin Hinkle
Network: Prime Video
No. of Seasons: 5
The Marvelous Mrs. Maisel tells the story of a 1950s housewife turned stand up comic as she defies the odds that others have set for her. Not only are the five seasons of the show witty and charming, but they also encapsulate the day-to-day drama of life in a compelling way. There are countless reasons to love this series, from Miriam "Midge" Maisel's charming and encapsulating personality to the fantastic midcentury fashion, décor and customs.
If all that wasn't enough to convince you, the performances of Rachel Brosnahan and Alex Borstein will be more than enough.
Be warned though, the show will have you craving brisket. 
Watch The Marvelous Mrs. Maisel full episodes on Prime Video
---
13. 'DEAD TO ME' (2019-2022)
Rating: TV-MA
Genre: Dark Comedy; Drama
Cast: Christina Applegate, Linda Cardellini,
Sam McCarthy, James Marsden
Network: Netflix
No. of Seasons: 3
Recent Netflix hit, Dead to Me, is an easy and enticing watch, despite one of its biggest themes being grief. With Christina Applegate and Linda Cardellini as the leads in this dark comedy about love, life, forgiveness – and crime – the show balances real insights about life with humor that will make anyone chuckle.
It's a TV show that can be on in the background while doing laundry, or can be watched intensely, looking for meaning in every line. And while some of the plot points get a little overworked by the end of season 3, the bonds you build with the characters will make you want to finish it through.
Watch Dead to Me full episodes on Netflix
---
14. 'OZARK' (2017-2022)
Rating: TV-14
Genre: Crime Drama; Thriller
Cast: Jason Bateman, Laura Linney, Julia Garner
Network: Netflix
No. of Seasons: 4
One of the best Netflix TV shows to come out of the 2010s is this one: Ozark. A seemingly "normal" family relocates to the Midwest only to find themselves neck deep in small town drama, regional politics and – oh yeah – international drug trading.
Set against a beautiful and meandering background, the show's characters are fantastically complex, making it an easy show to get hooked on. With plot lines that toe the line between ridiculously unrealistic and almost too realistic, the four seasons are a quick, yet intense watch. And who doesn't love Bateman, Linney and Garner?
Watch Ozark full episodes on Netflix
---
15. 'GOOD GIRLS' (2018-2021)

Rating: TV-14
Genre: Comedy Drama; Crime
Cast: Retta, Christina Hendricks, Mae Whitman,
Manny Montana
Network: NBC
No. of Seasons: 4
Image Source: NBC
In NBC's Good Girls, fans watch three bored, suburban moms struggling to make ends meet turn into three bad ass criminals you don't want to mess with. And while elements of crime pop up in many of the shows on this list, the unique spin of this series makes it a show worth watching. With the three main characters being women, fans get a different look into how crime and power can impact a person's life, family and future.
Good Girls is funny, nuanced and just a little bit extra, making it perfect binge watch material.
Watch Good Girls full episodes Now on Netflix
---
16. 'KILLING EVE' (2018-2022)

Rating: TV-14
Genre: Spy Thriller; Drama
Cast: Sandra Oh, Jodie Comer, Fiona Shaw, Kim Bodnia
Network: BBC America; AMC
No. of Seasons: 4
British spy thriller, Killing Eve, is four seasons full of drama, action and its fair share of twists and turns. But what makes this show really stand out is its two female leads. Eve is a spy with intentions to take down Villanelle, a psychopathic assassin, but neither of them could have known what an intense game of cat and mouse would follow.
The TV show depicts obsession and the thin line between love and hate in a way unlike any other show, and once you start watching, you won't be able to stop, making it the perfect show to binge watch this fall.
Watch Killing Eve full episodes on DIRECTV
---
17. 'EMPIRE' (2015-2020)
Rating: TV-14
Genre: Drama; Musical
Cast: Taraji P. Henson, Terrence Howard,
Jussie Smollett, Trai Byers
Network: Fox; Hulu
No. of Seasons: 6
Late night soap meets family dynasty meets hip hop. Empire, the 2015 drama from Fox that ruled the pay-tv world, was all those parts and more. While the show doesn't have the deepest plot points, the drama was addictive and the focus on music industry made it easy to bob your head along with it.
Similar to the now iconic Succession (see number 10), Empire follows three sons fighting for control of their father's record company. The characters, especially matriarch, Cookie, and the many, many levels of their relationships make the show a compelling and enticing binge watch.
Watch Empire full episodes on Hulu
---
18. 'WESTWORLD' (2016-2022)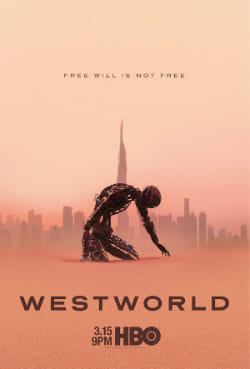 Rating: TV MA
Genre: Science Fiction; Drama
Cast: Evan Rachel Wood, Thandiwe Newton, Ed Harris,
Jeffrey Wright, Tessa Thompson
Network: HBO
No. of Seasons: 4
Science fiction fan or not, Westworld is a show that will hook you from the very start. Westworld is an interactive "theme park" set in the near future in which people can immerse themselves in the wild west and do whatever they please, with absolutely no consequences. A completely novel way of looking at morals and ethics, the series will have you asking big questions about humans, technology and the combination of the two.
Westworld gets more complicated as the seasons go on, but if you can follow it, you'll want to see it through. And if not, the first two seasons are well worth the watch on their own.
A creative storyline combined with strong cinematic elements that will leave you thinking long after you stop watching.
Watch Westworld full episodes on DIRECTV
---
19. 'BILLIONS' (2016-2023)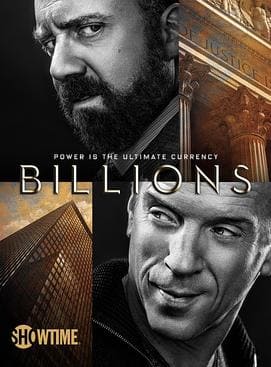 Rating: TV MA
Genre: Drama
Cast: Paul Giamatti, Maggie Siff, Corey Stoll,
David Costabile, Dola Rashad
Network: Showtime
No. of Seasons: 7
Showtime's drama, Billions, has all the right components to be a binge-worthy series. Imagine a TV series that is a mix of Succession and Suits… Billions is pretty much that. The series gives viewers a look into the world of the rich and ruthless in the NYC finance industry, which provides more than enough high stakes drama. But what makes it even better is the opposing sides of the two main characters. Fans won't be able to stop watching as lawyer Chuck Rhodes and hedge fund executive Bobby Axelrod go head-to-head in a game of white-collar cat and mouse.
An inside look at what happens when the doors are closed, and deals are being made.
Watch Billions full episodes on DIRECTV
---
20. 'NEW AMSTERDAM' (2018-2023)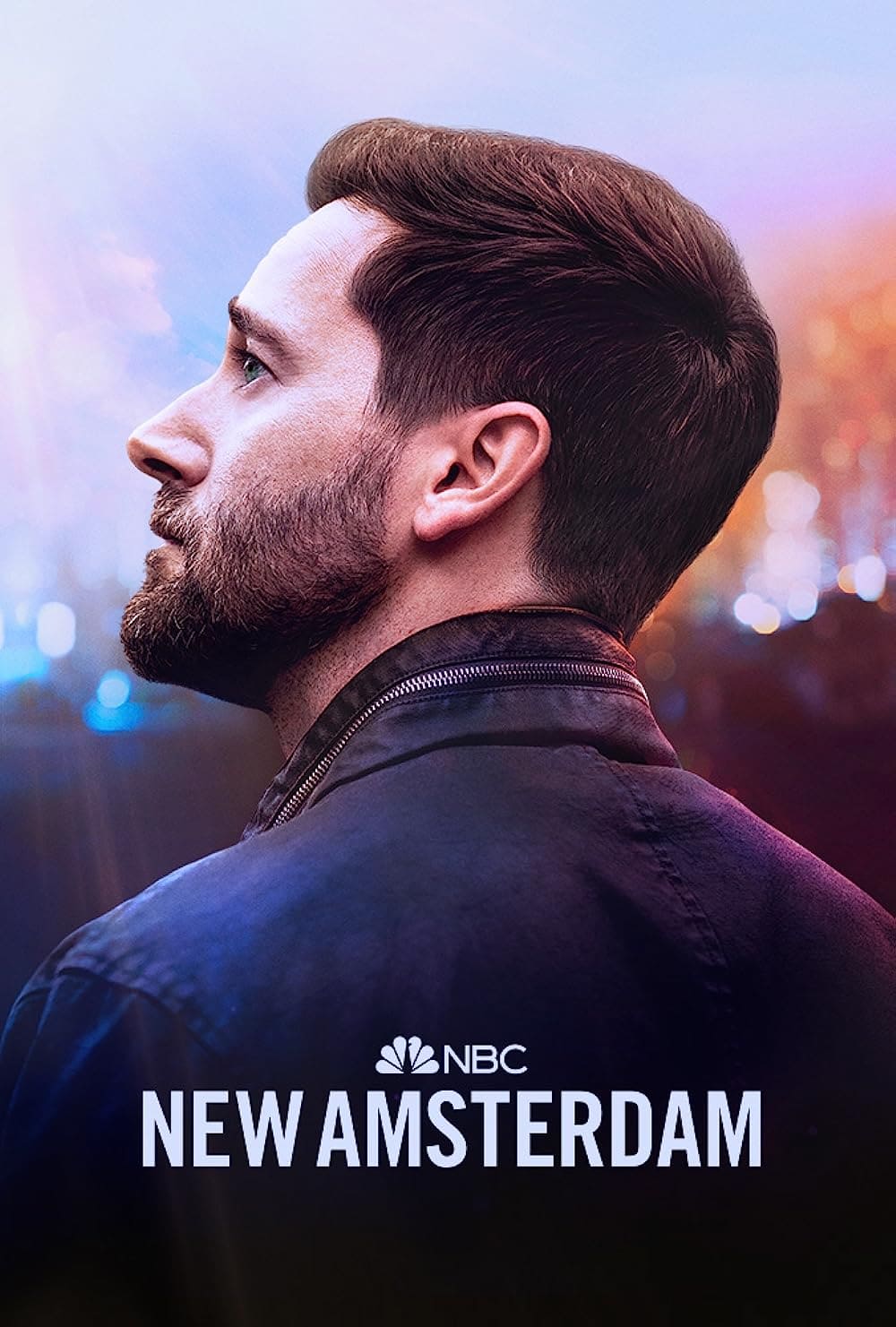 Rating: TV-MA
Genre: Medical Drama
Cast: Ryan Eggold, Janet Montgomery, Jocko Sims,
Tyler Labine, Sandra Mae Frank 
Network: NBC
No. of Seasons: 5
While there has been a fair share of medical dramas to come and go over the years, New Amsterdam gives the common premise some new excitement. Rather than focusing on hospital newcomers trying to make it as doctors, this show follows hospital medical director, Dr. Max Goodwin, as he tries to tear down the status quo and build back better. Fans of this genre will enjoy the show's five seasons, especially because of the balance between drama and medicine.
A clever, insightful and touching series with five seasons that fly by.
Watch New Amsterdam full episodes on DIRECTV
---
And there you have it: the top 20 best TV shows binge watch right now. Stay tuned for updates to come so you can keep up with the most binge-worthy TV shows to watch with DIRECTV.
For those who aren't DIRECTV customers, make the switch today! Get all the best channels, TV shows, movies and more. And with four unique packages, there's something for everyone. 
The content is featured on https://www.directv.com/insider/ is editorial content brought to you by DIRECTV. While some of the programming discussed may now or in the future be available affiliates distribution services, the companies and persons discussed and depicted, and the authors and publishers of licensed content, are not necessarily associated with and do not necessarily endorse DIRECTV. When you click on ads on this site you may be taken to DIRECTV marketing pages that display advertising content. Content sponsored or co-created by programmers is identified as "Sponsored Content" or "Promoted Content."