The free preview may have concluded, but you can still get a great deal on SHOWTIME if you act now. 
WHAT'S INCLUDED?
Starting on August 10, you can get hooked on SHOWTIME® hit original series, live combat sports and star-studded Hollywood movies with a four-day free preview on us.
Catch the premiere episode of the final season of Billions on Sunday, August 13 at 8 p.m. on channel 545 (streaming early Friday, August 11). Also get hooked on the first two episodes of the new season of The Chi. Or watch the definitive story of the late, great rapper Biz Markie with the premiere of the documentary All Up In The Biz on Friday, August 11 at 8 p.m. And that's just the beginning.
Tune in August 10 through August 13 to find your next favorite series, enjoy a movie pick, or watch live sports on SHOWTIME®, on us. And don't miss the Billions season 6 marathon that begins at 8 a.m. on August 13.
HOW TO WATCH
DIRECTV via Satellite
SHOWTIME® Channels 545-556.
Enjoy the free preview live or live streaming on the DIRECTV app and on directv.com. On-demand is not available. 
DIRECTV via Internet
SHOWTIME® channels starting at channel 545.
Enjoy the free preview live or on-demand.
DIRECTV STREAM
SHOWTIME® channels starting at channel 545.
Enjoy the free preview live or on-demand.
U-Verse
U-Verse channels starting at 852/1852 HD
Enjoy the free preview live, on demand and on the U-verse mobile app. 
HIGHLIGHTS FROM SHO
'BILLIONS'
Airing August 13 at 8 p.m. and 10 p.m.
It takes one to break one when the SHOWTIME Original Series BILLIONS® returns for a final season like no other. Bobby Axelrod and Chuck Rhodes have been adversaries and they've been allies but when the stakes escalate beyond Wall Street their game of one-upmanship threatens to topple empires as Axe returns with a score to settle. It'll be a triumph for some, and a tumble for others. Be one of the first to catch the season premiere of Billions.
'THE CHI'
Season 6, Ep. 2 airing August 13 at 9 p.m.; See schedule for additional airings of The Chi
It's time to grow up, step up and boss up in a bold new season of THE CHI, the critically acclaimed SHOWTIME® Original series from Emmy® winner Lena Waithe. Lovers find out what happens when the honeymoon ends and real life begins, while hustlers discover that more money brings more problems. Catch up on the premiere episode during the Free Preview Weekend before episode 2 airs on August 13.
'ALL UP IN THE BIZ'
Airing August 11 at 8 p.m.
Directed by Sacha Jenkins, the documentary feature, which premiered at the Tribeca Festival® in June, is the definitive story of late, great rapper Biz Markie, who is best known for his mega hit "Just a Friend." Featuring never before seen footage, musical interludes, animation, puppetry, and interviews with Biz Markie and other prominent figures in hip hop – from Fat Joe to Nick Cannon to Tracy Morgan – ALL UP IN THE BIZ is a heartwarming portrait of how one underdog's dreams – fortified by an unwavering determination and a wicked sense of humor – would come true inside the world of hip hop and far beyond. 
'THE WHALE'
Airing August 19 at 9 p.m. Available during the Free Preview via SHOWTIME ON DEMAND for DIRECTV via Internet and DIRECTV STREAM customers only.
Academy Award® winner Brendan Fraser stars as a reclusive English teacher who, in the wake of a tragedy, attempts one last chance at redemption by reconnecting with his teenage daughter. Directed by Darren Aronofsky.
'BELLATOR MMA 298: Storley vs Ward'
Airing August 11 at 10 p.m. ET/PT
Top welterweight contender and South Dakota's own Logan Storley vs. resurgent fan-favorite Brennan Ward in the main event of a telecast filled with high stakes matchups from Sioux Falls, S.D. Live on SHOWTIME.
'SHOWTIME CHAMPIONSHIP BOXING'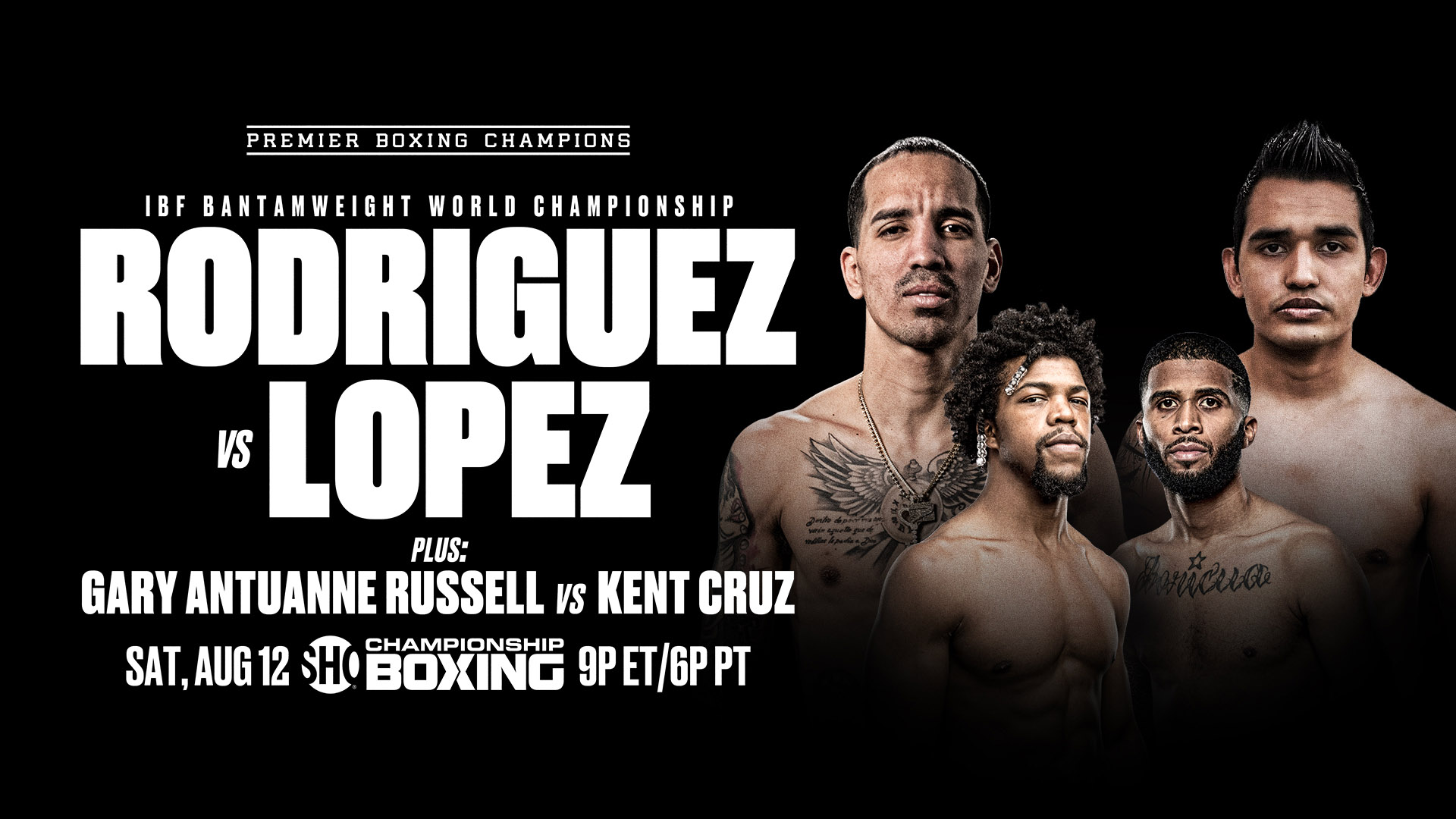 Airing August 12 at 9 p.m. ET / 6 p.m. PT
Former world champion Emmanuel Rodriguez will take on streaking contender Melvin Lopez for the vacant IBF Bantamweight World Championship headlining action live on SHOWTIME on Saturday, August 12 in a Premier Boxing Champions event from The Theater at MGM National Harbor in Maryland. 
After this preview, you'll no doubt want to add SHOWTIME® to your channel lineup. Find out how and get a great deal while you're at it on DIRECTV. 
SHOWTIME and related marks are trademarks of Showtime Networks Inc., a Paramount Company. Individual programs, devices and marks are the property of their respective owners. All Rights Reserved.
The content is featured on https://www.directv.com/insider/ is editorial content brought to you by DIRECTV. While some of the programming discussed may now or in the future be available affiliates distribution services, the companies and persons discussed and depicted, and the authors and publishers of licensed content, are not necessarily associated with and do not necessarily endorse DIRECTV. When you click on ads on this site you may be taken to DIRECTV marketing pages that display advertising content. Content sponsored or co-created by programmers is identified as "Sponsored Content" or "Promoted Content."