Ant-Man and the Wasp is the next big superhero movie from the Marvel Cinematic Universe – and if the reviews are any indication, this Ant-Man sequel is going to be a ton of fun. The film is being widely praised for both its heart and its laugh-out-loud comic bits, so it's definitely one to catch in the theater this summer.
But let's be real — Ant-Man and his cohorts aren't exactly the most well-known superhero characters. We know this – so we built a guide to all you need to know going into the new film, due out July 6.
Scott Lang/Ant-Man (Paul Rudd)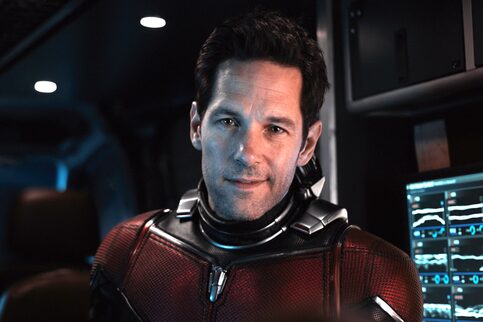 In the comics, Scott Lang is an electronics expert who used to be a thief but reforms his criminal ways when he is hired by Tony Stark's corporation. He steals the Ant-Man suit from Hank Pym (played by Michael Douglas) to help his sick daughter. When Pym finds out, he allows Lang to become the second Ant-Man.
In the movies, the original Ant-Man follows the comic book storyline of how Lang becomes a superhero. In Captain America: Civil War, Lang fights on Captain America's team in the superhero battle. Ant-Man and the Wasp picks up two years after Civil War (but before the events of Infinity War). Lang is now under house arrest and is trying to be a better father to his daughter, Cassie (Abby Ryder Fortson).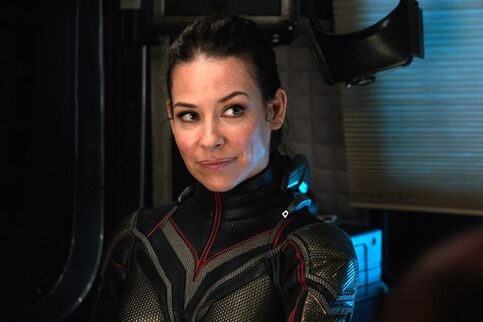 This daughter of Pym and Janet van Dyne (played by Michelle Pfeiffer) appears in the first Ant-Man as somewhat of an antagonist for Pym and Lang. Hope and her father are estranged, as she believed that her mother died while on a mission with her father. In the new film, she dons the mantle of the Wasp (which she inherited from her mother) and fights alongside Ant-Man.
Interestingly, in the comics, the Wasp is first introduced as "the Red Queen", a super-villain. Alongside her twin brother, Henry Jr., comic-book Hope puts together the "Revengers" team of villains that includes Wonder Man, Anti-Venom, Captain Ultra, Demolition Man, Devil-Slayer and Ethan Edwards. Differently, the Ant-Man films have reimagined this character as a protagonist.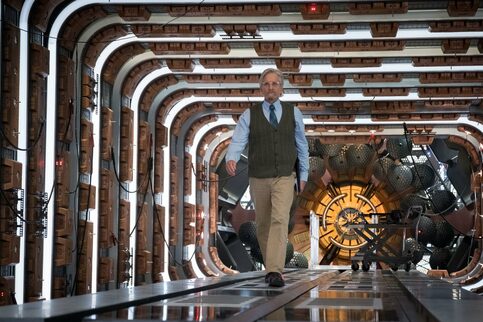 Pym is the original Ant-Man from the 1960s, a former S.H.I.E.L.D. agent, physicist and entomologist who discovers the subatomic particles that make shrinking and growing transformations possible.
In the comics, he assumes multiple superhero mantles: Giant-Man, Goliath, Yellowjacket and even briefly the Wasp, as a tribute to his late wife. In the films, he has given up his superhero days and now works behind the scenes via his technology company. He and Hope are estranged during the first film, and he believes his wife is lost forever to the Quantum Realm. In the sequel, he begins to believe it's truly possible to bring his seemingly deceased wife back from where he lost her, those many years ago.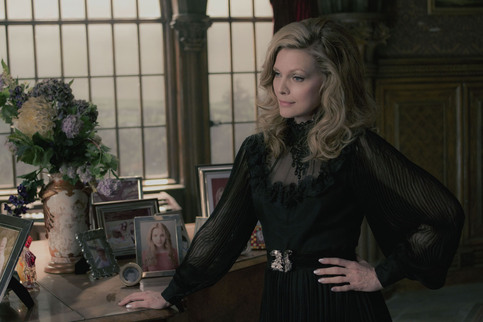 Janet is the original Wasp, able to fly, fire energy blasts and shrink to a tiny size. In the comics, she donned the Wasp persona to avenge her father, who was killed by an alien entity. Janet is a founding member of the Avengers.
In the films, Janet was lost while on a mission with Hank when Hope was just a young girl. Hank has always believed his wife was gone forever in the Quantum Realm.

Advertisement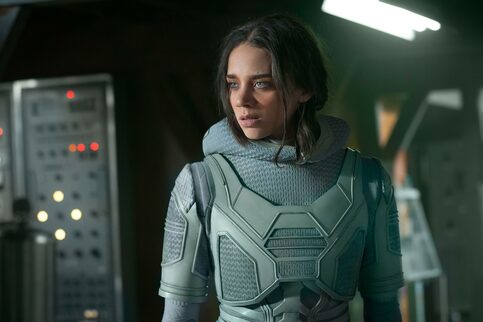 Get this: Ghost, a criminal who can phase through objects is originally a man in the comics. However, the Ant-Man creators felt that the character's gender was irrelevant to the story, so they made her role female for the films.
The character originated as an enemy of Iron Man, eventually joining Norman Osborn's black ops team, the Thunderbolts. In the comics, Ghost can turn himself and any object he touches invisible or intangible — but not at the same time.
In the film, Ghost is Ava Foster, a surrogate daughter of Bill Foster. The watch-word around her character has definitely been "antagonist," so perhaps she's not exactly an enemy of Ant-Man. Guess we'll have to watch to find out since the cast and crew are keeping fairly mum about this character.
This former Tony Stark employee was a lab assistant to Hank Pym, eventually gaining access to the "Pym particles" and donning the mantle of Black Goliath. He later changes his name to Giant-Man and fights alongside The Thing, Captain America, and Spider-Woman, among others.
His nephew is Tom Foster of the Black Panther comics, and his surrogate daughter is the aforementioned Ghost. This is another character we don't know much about in the upcoming Ant-Man film — will he be donning any kind of superhero mantle?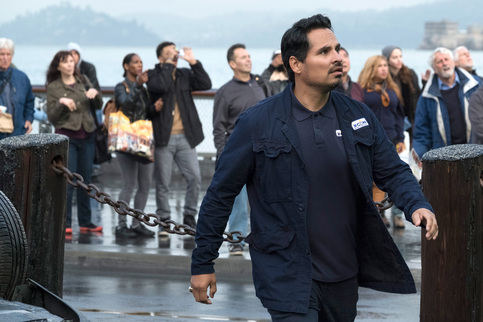 This character has been much more fleshed out for the Ant-Man films than he is in the comics. In the comic series, he is Lang's cellmate in San Quentin State Prison – but has no speaking lines.
In the films, Luis and Lang become friends in prison, even though Luis has blackmailed Lang into helping him rob Hank Pym's house. But this helps both men on a road to redemption – and eventually Luis, along with Dave (Tip "T.I." Harris) and Kurt (David Dastmalchian), help Lang in his final battle with Darren Cross (Corey Stoll).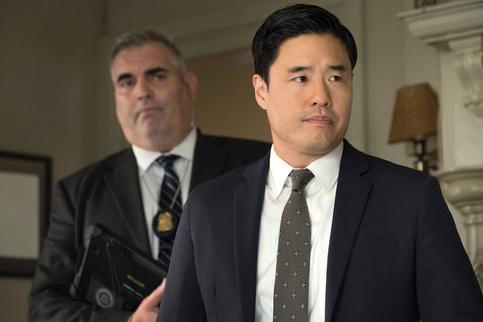 Woo is a S.H.I.E.L.D. agent who plays a major role in several comic book storylines: Yellow Claw, Nick Fury, Agent of S.H.I.E.L.D., Godzilla and Agents of Atlas. During the Avengers: Infinity War storyline, it is revealed that Woo now runs his own version of Xavier's School for Gifted Youngsters, a Mumbai-based school for Asian mutants.
In the new Ant-Man film, Woo is an FBI agent rather than a S.H.I.E.L.D. agent, which is how Woo began his journey in the comics. Perhaps the new movie will show us how he comes to work for S.H.I.E.L.D.
Advertisement