What kind of streamer are you? Maybe you like to keep your watch list close to the chest or like to bask in cheesy romance.  Maybe you just want to laugh or learn something new. We say, it's best left to the stars. Let's continue our series on how the zodiac signs stream based on their distinctive personalities. Find your watch list.
Leo: The Inspired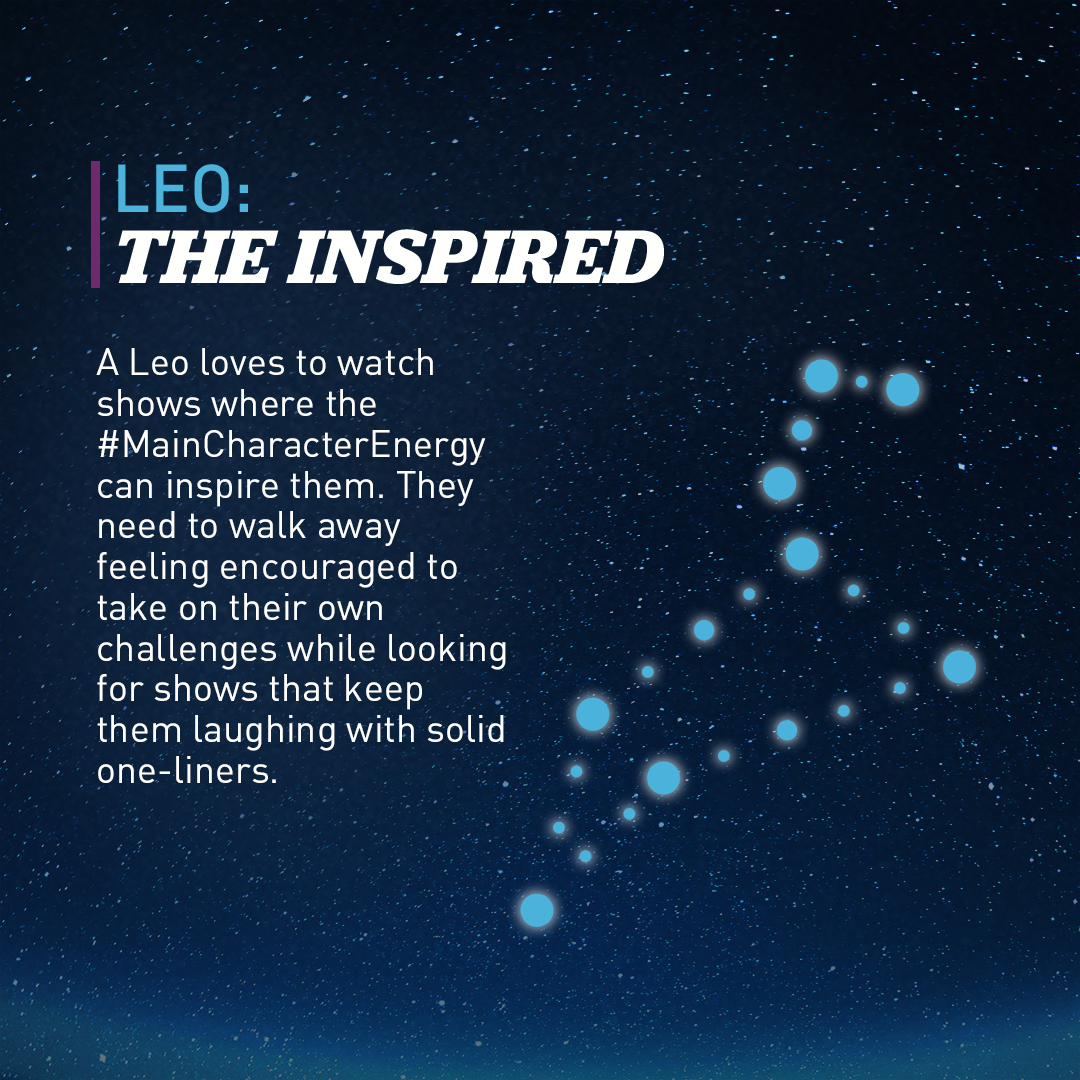 That big Leo energy requires an equally powerful counterpart, so no surprises that Lions like watching inspiring shows that also evoke belly laughs. Leos like their watch list to have as much passion and charisma as they do, so we suggest an epic tale, action sports and a weeklong apex predator extravaganza.
Leo Watch List:
SPIDER-MAN: NO WAY HOME – STARZ®
X Games – ESPN/ABC– July 20-24
Shark Week – Discovery – July 24-27
Virgo: The Critic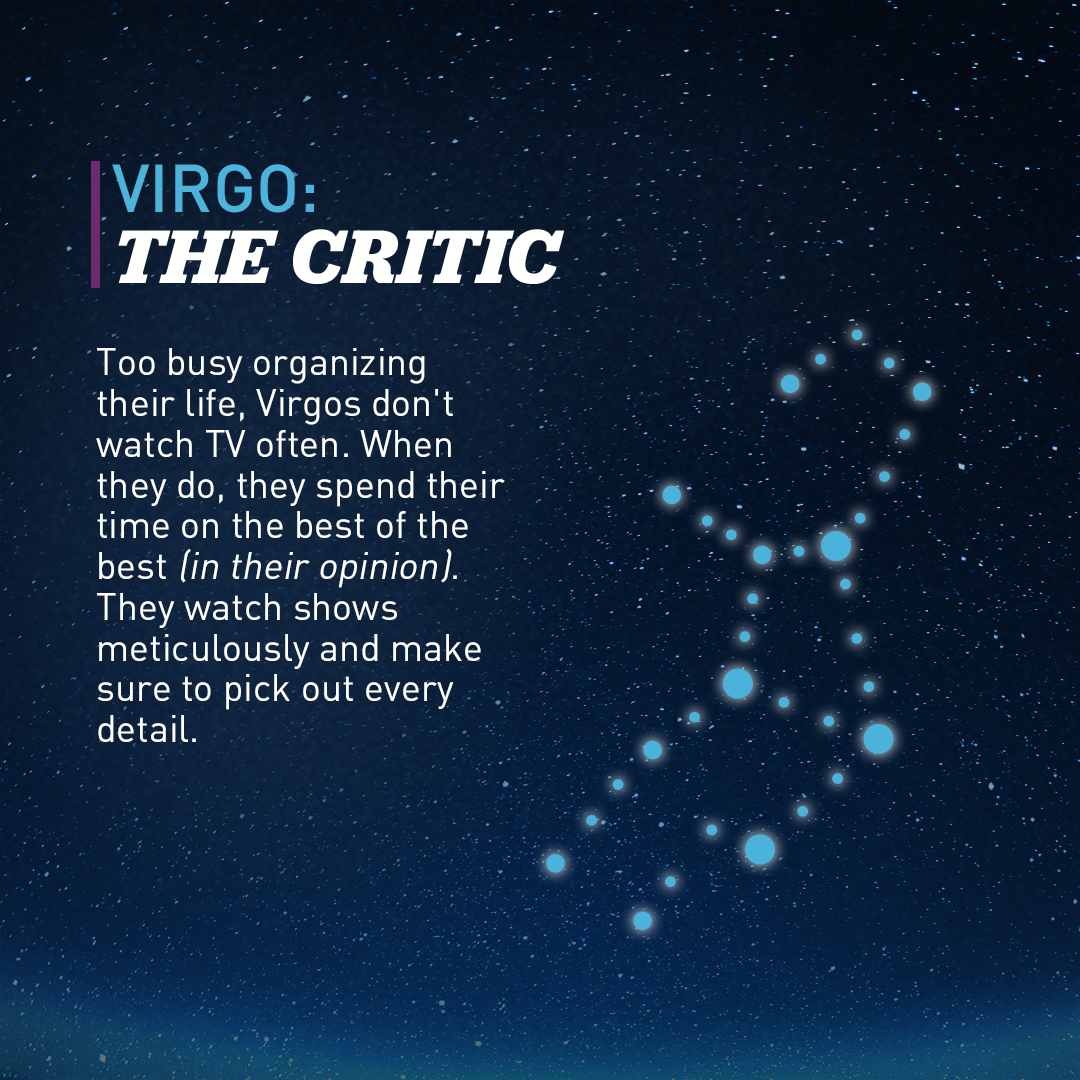 Busy and meticulous, Virgos don't spend all their time in front of their TVs, but when they do settle in to watch something they will likely have a lot to say about it. These credible reviewers will definitely want to watch the shows, movies and documentaries that everyone has been talking about to see if they agree with the hype.  
Virgo Watch List:
Fantastic Beasts: Secrets of Dumbledore
Women Who Rock – MGM+
American Pickers – History – Saturdays
Libra: The Spicy Romantic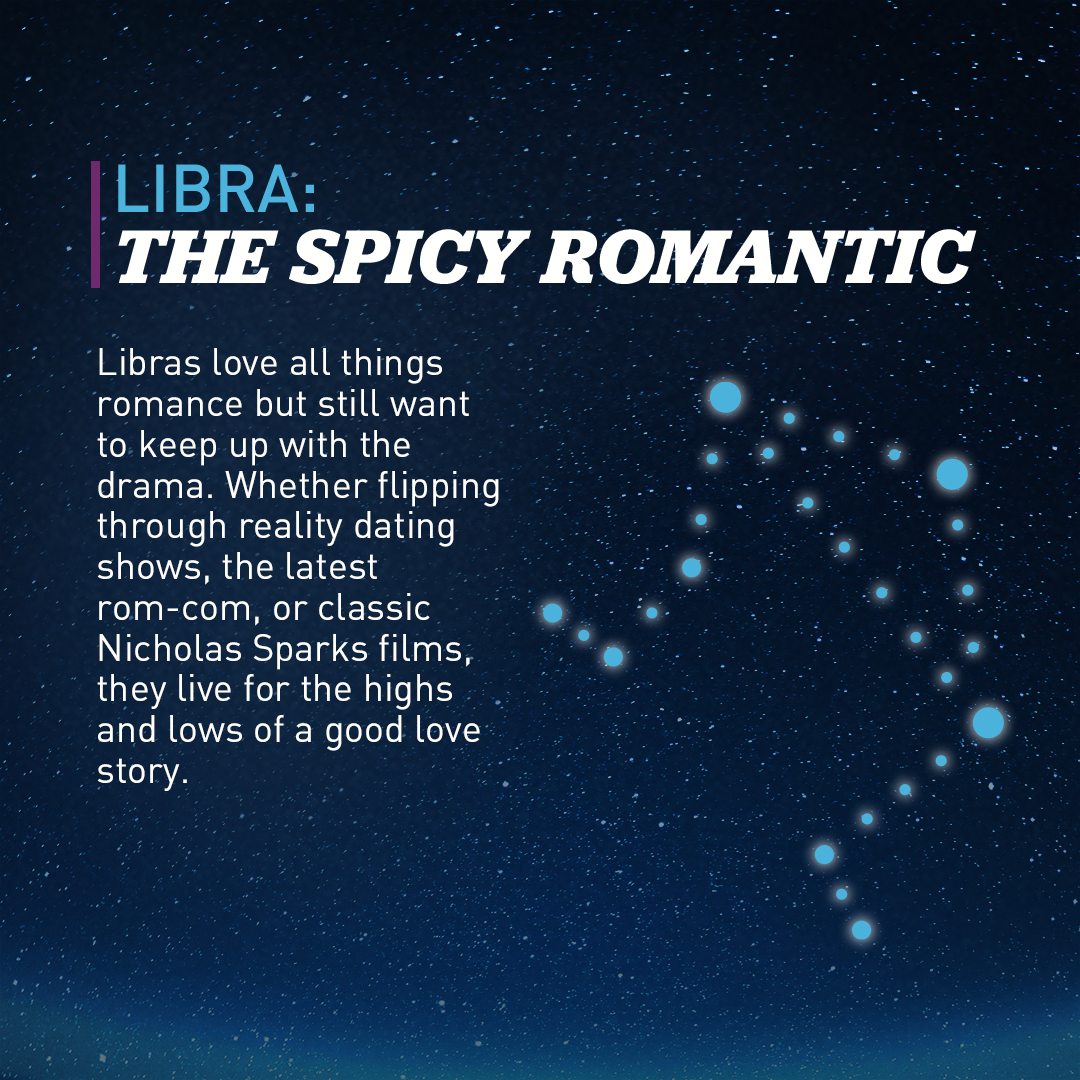 Libras have romantic spirits, but that doesn't mean they shy away from drama. From reality shows to classic romances, this watch list will keep Libras glued to their screens whether alone or with a partner.
Libra Watch List:
BLACK LOVE – OWN – JULY 23
Married At First Sight  – LIFETIME – Wednesdays
The Notebook
Scorpio: The Unknown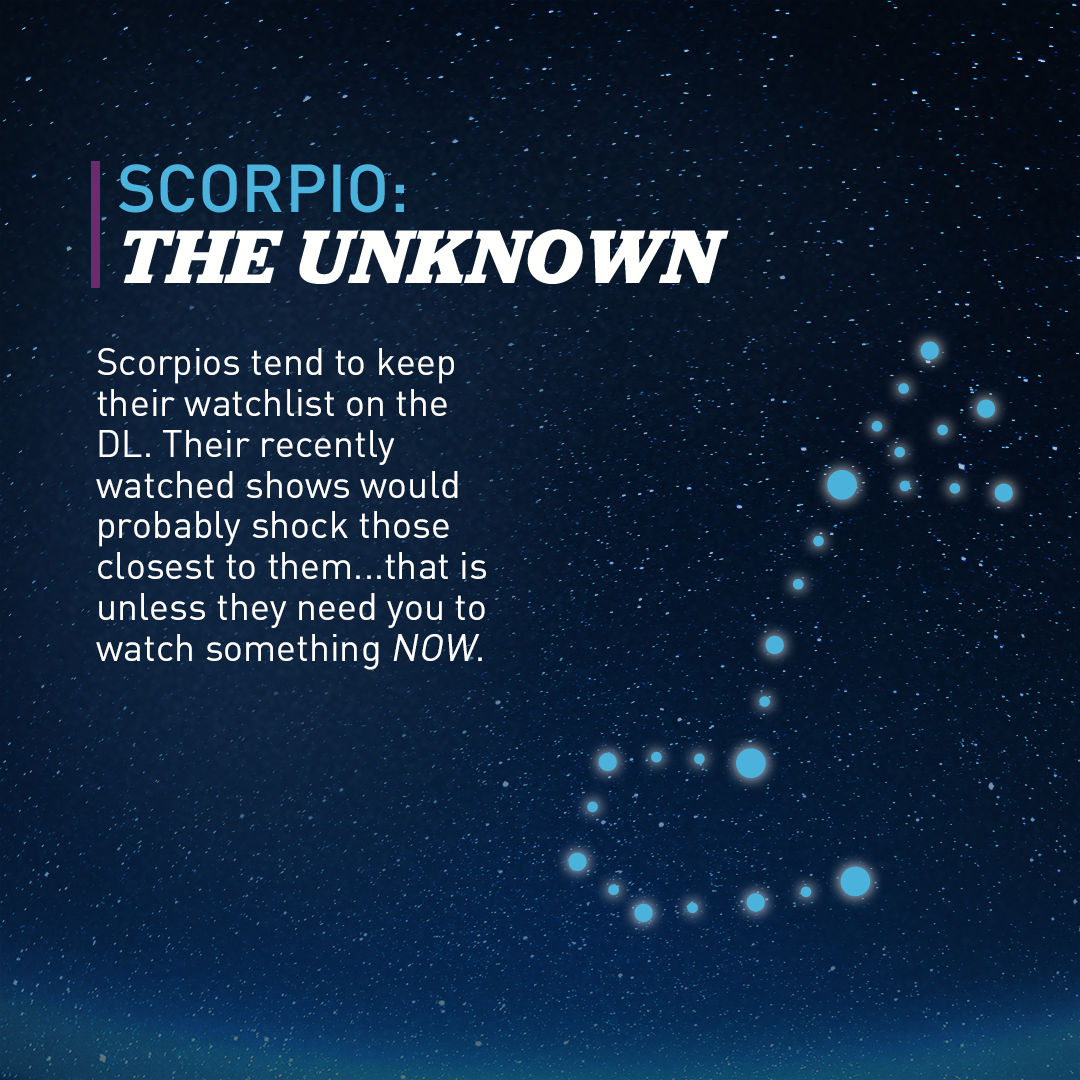 Scorpios may like to keep things secretive, for the mystique of it (and in some cases to avoid embarrassment), and things are no different when it comes to their watch list. From guilty pleasures to embracing nostalgia, Scorpios will enjoy this list, even if they don't share with their friends.
Scorpio Watch List:
Dr. Pimple Popper – TLC – Wednesdays
Are You Afraid of the Dark? – Nickelodeon – July 30
House of Gucci – MGM+
Don't stop here, explore our last watch guide tailored to Aries, Taurus, Gemini and Cancer.
Need more suggestions on what to watch? Check our monthly watch guide to discover your next favorite TV shows and movies. 
Discover even more Zodiac watch guides below:
Aries, Taurus, Gemini and Cancer
Sagittarius, Capricorn, Aquarius and Pisces
The content is featured on https://www.directv.com/insider/ is editorial content brought to you by DIRECTV. While some of the programming discussed may now or in the future be available affiliates distribution services, the companies and persons discussed and depicted, and the authors and publishers of licensed content, are not necessarily associated with and do not necessarily endorse DIRECTV. When you click on ads on this site you may be taken to DIRECTV marketing pages that display advertising content. Content sponsored or co-created by programmers is identified as "Sponsored Content" or "Promoted Content."