What's next on your watch list? Why not leave it up to the stars (and your zodiac sign)? Explore the individual characteristics and personality traits that help shape what you watch and find your next favorite show or movie.  
Sagittarius: The Free Spirit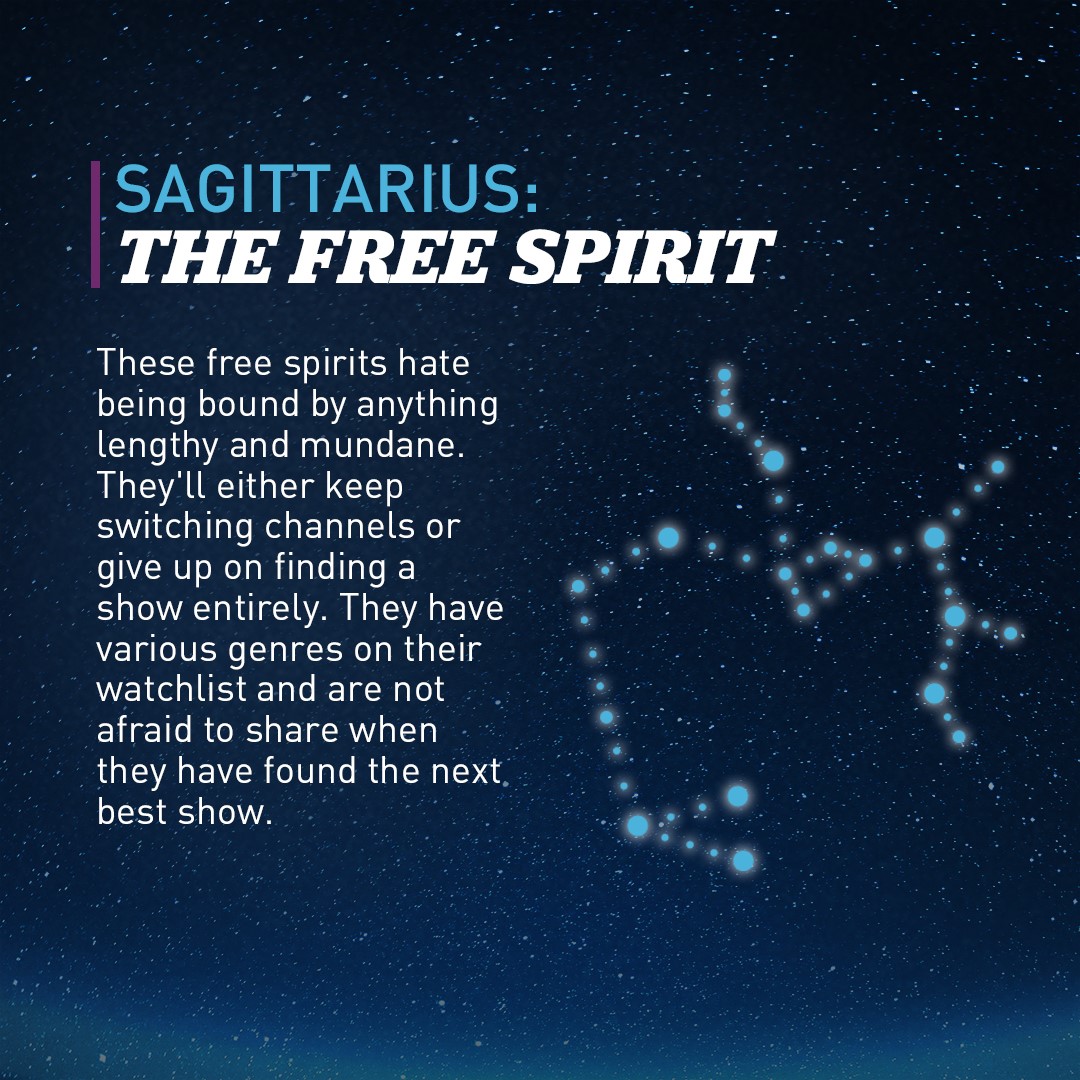 Free spirits can't be tied down by a long-drawn-out movie or boring show. Sag's need something that captures their attention, keeps them learning and covers all the bases.
Sagittarius Watch List
Jurassic World: Dominion – Rent Now
No Time To Die – MGM+– Watch Now
Big Brother – CBS – Sundays
Ever wonder where some of the former cast of Big Brother are now? Ponder no more.
Capricorn: The Marathoner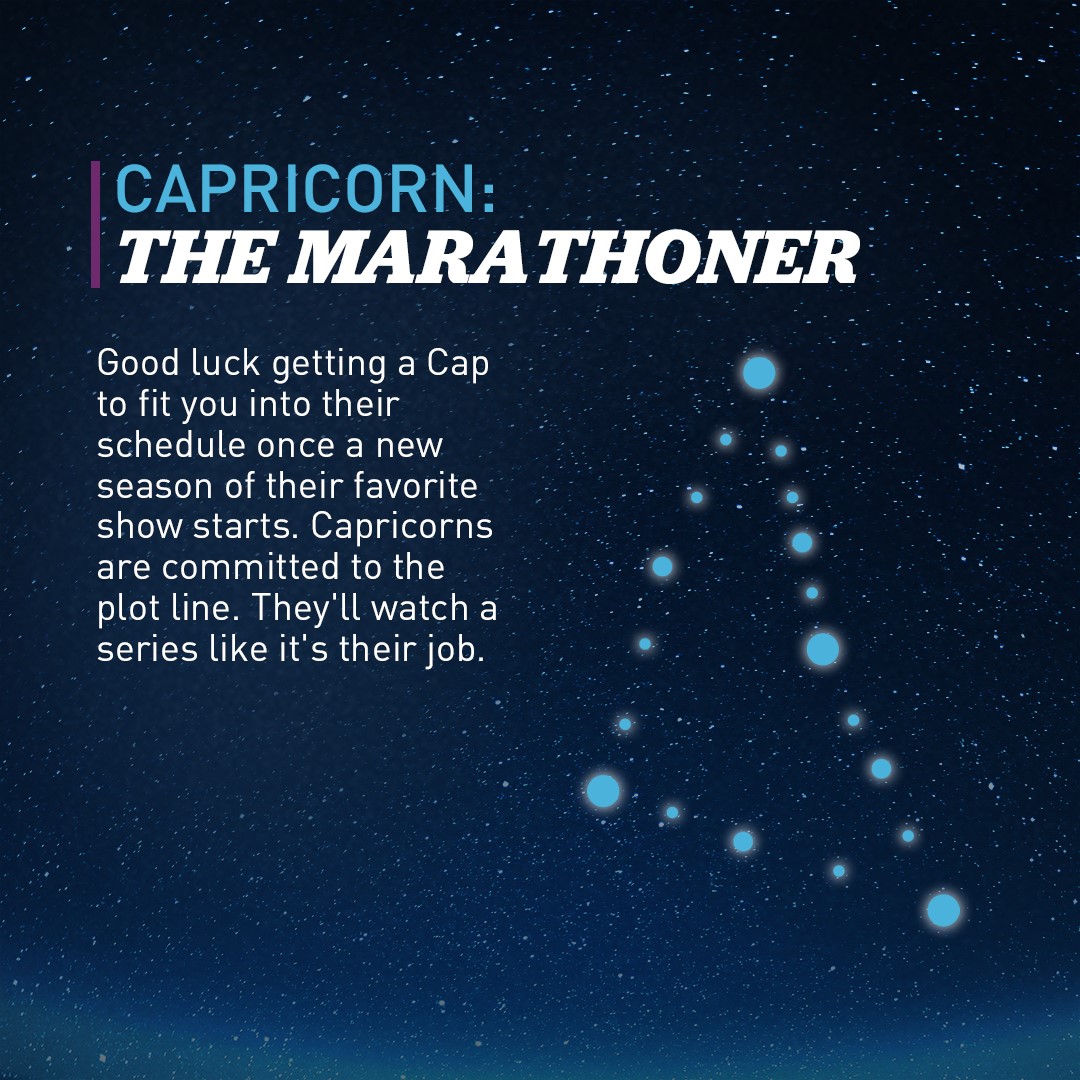 These commitment focused folks don't just watch a show, they devour it. Because they don't flip around, when they get into a watch session there's no interrupting them, so don't even bother.
Capricorn Watch List
Life After Lockup – WE – Catch Up Now
Industry – HBO – August 1
Below Deck: Mediterranean – Bravo – Mondays
Aquarius: The Eccentric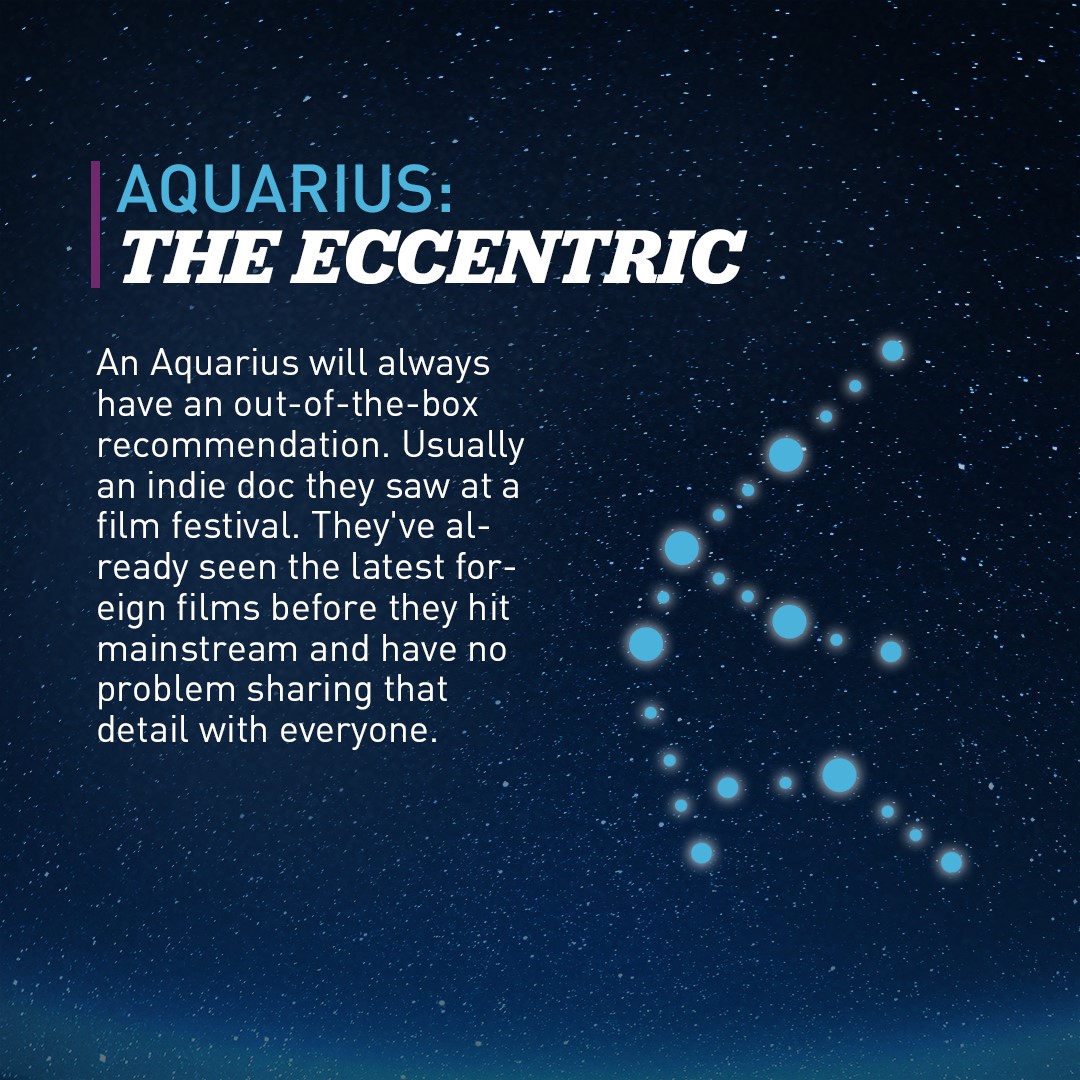 An Aquarius doesn't watch a movie, they take in a film. They already know what won in the latest film festival and are in the loop long before something hits the mainstream radar. From foreign films to indie documentaries, they have a critique already prepared.
Aquarius Watch List
Flee – Rent Now
After Yang – SHOWTIME – Watch Now
The Staircase – HBO – Watch Now
Pisces: The Escapist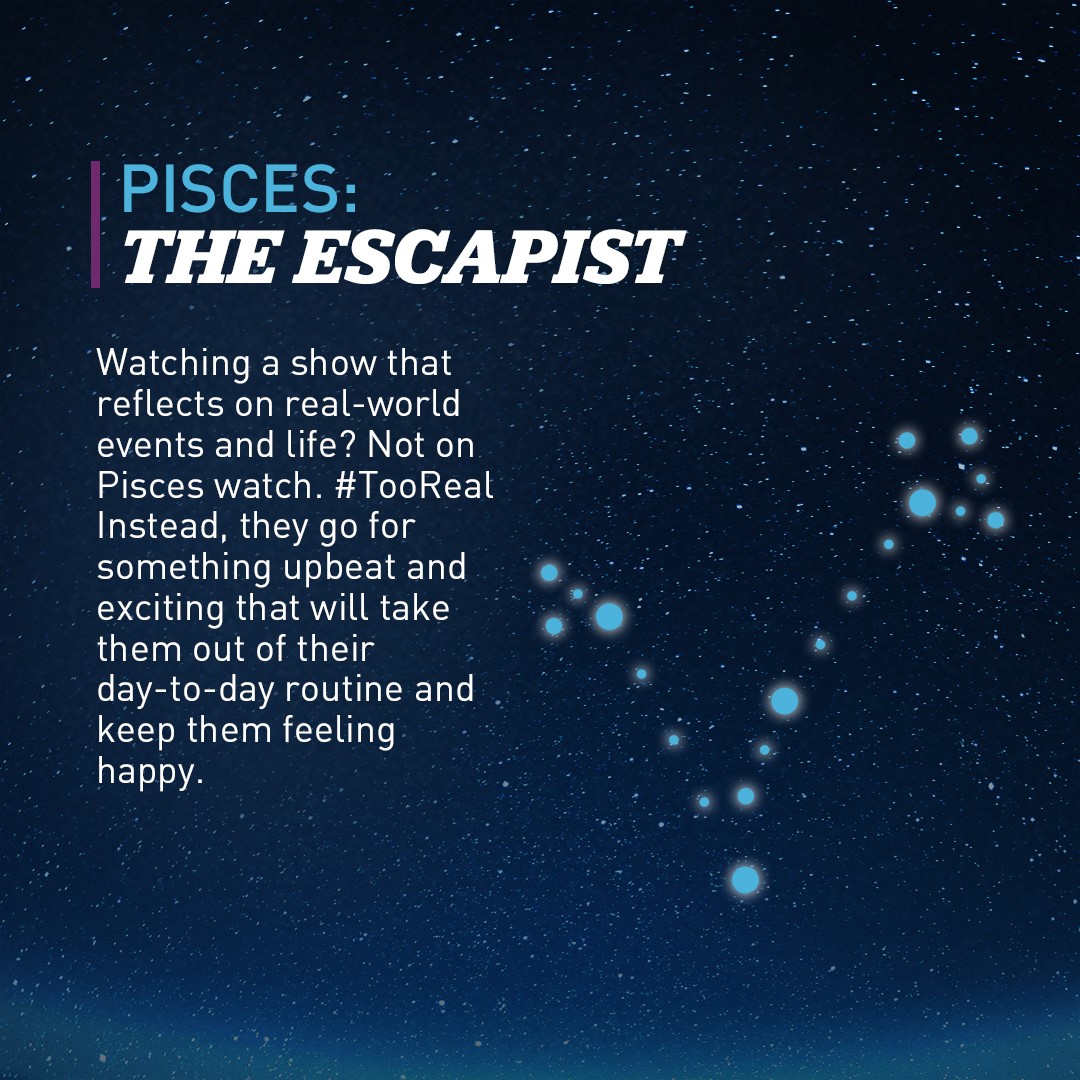 A Pisces uses their down time to relax and escape reality for a minute. That means, nothing too serious, too real or too monotonous. Silly, playful, funny or exciting is what keeps a Pisces glued to their screen.  
Pisces Watch List
PPV Wrestling: WWE Summer Slam – PPV –  July 30
The Real Housewives of Dubai – Bravo – Sundays
Christmas in July – Hallmark
Need even more shows? Our July Watch Guide can help. 
Discover more Zodiac guides below to find your cosmic watch list:
Aries, Taurus, Gemini and Cancer

The content is featured on https://www.directv.com/insider/ is editorial content brought to you by DIRECTV. While some of the programming discussed may now or in the future be available affiliates distribution services, the companies and persons discussed and depicted, and the authors and publishers of licensed content, are not necessarily associated with and do not necessarily endorse DIRECTV. When you click on ads on this site you may be taken to DIRECTV marketing pages that display advertising content. Content sponsored or co-created by programmers is identified as "Sponsored Content" or "Promoted Content."