Sharp Objects premiered on HBO July 8 and it's about to be your newest TV obsession: it's a character drama, but also a murder mystery. Each week, DIRECTV is going to break down the latest episode. We'll examine what we know so far and what new questions arise as the story unfolds.
Disclaimer: I'm writing these as I watch each individual episode. I also haven't read the Gillian Flynn book on which the show is based. As a result, these weekly posts are spoiler-free except for the episode they pertain to (and ones that came before).
After six episodes of what has been a decidedly slow burn on Sharp Objects' part — not that that is a complaint, this show is utterly mesmerizing — episode seven ("Falling") is jam-packed with developments.
In fact, it feels like we've solved the mystery — but I'm also pretty sure that's not true. There's still a whole episode left, and this show could very well yank the rug out of from under us yet.
Five Things We Learned
1. The biggest bombshell is something viewers have been suspecting for a while now — Adora (Patricia Clarkson) killed Marian (Lulu Wilson) because she suffers from Munchausen by proxy, a mental illness in which the caregiver (usually the mother) exaggerates or even causes illness in a person under his or her care in order to receive attention and sympathy. Det. Willis (Chris Messina) figures it out and despite being very hurt by Camille (Amy Adams), he points her in the direction of his findings.
2. Camille immediately thinks Adora is also responsible for Ann and Natalie's deaths, but the cops still think it's John Keene (Taylor John Smith) because Natalie's blood is found on the floor of Ashley's (Madison Davenport) carriage house where he's been staying. That's the stain under the bed we saw Ashley trying to clean up, by the way.
3. Of course, like Camille, we don't think John had anything to do with anything. He's far too grief-stricken. But his case is definitely not helped by the fact that the cops find him in bed with Camille. It makes total sense why they end up sleeping together, but it is also the worst decision Camille has made since she got into town. It not only turns John's one possible law enforcement ally against him out of hurt and anger, but it totally compromises her professional ethics.
4. In the course of John and Camille's time together, he offers up a small detail that feels really important — Natalie had her nails painted when her body was found, something she would never have done. That does not feel like an Adora move either (and neither does pulling out their teeth, to be honest), so I'm not so sure Adora's going to end up being Ann and Natalie's killer.
5. But after the Marian bombshell, Camille temporarily forgets all about John. She learns that Jackie O'Neele (Elizabeth Perkins) repeatedly requested information about Marian's medical files and goes to confront a semi-drunk, semi-high Jackie. That hot mess of a woman admits to suspecting Adora but says she had no proof and no one to turn to about it. She's not wrong — clearly, Adora would have had Chief Vickery (Matt Craven) wrapped around her little finger (and still does). But Camille is furious that Jackie didn't at least do something to help Marian (and she's absolutely right).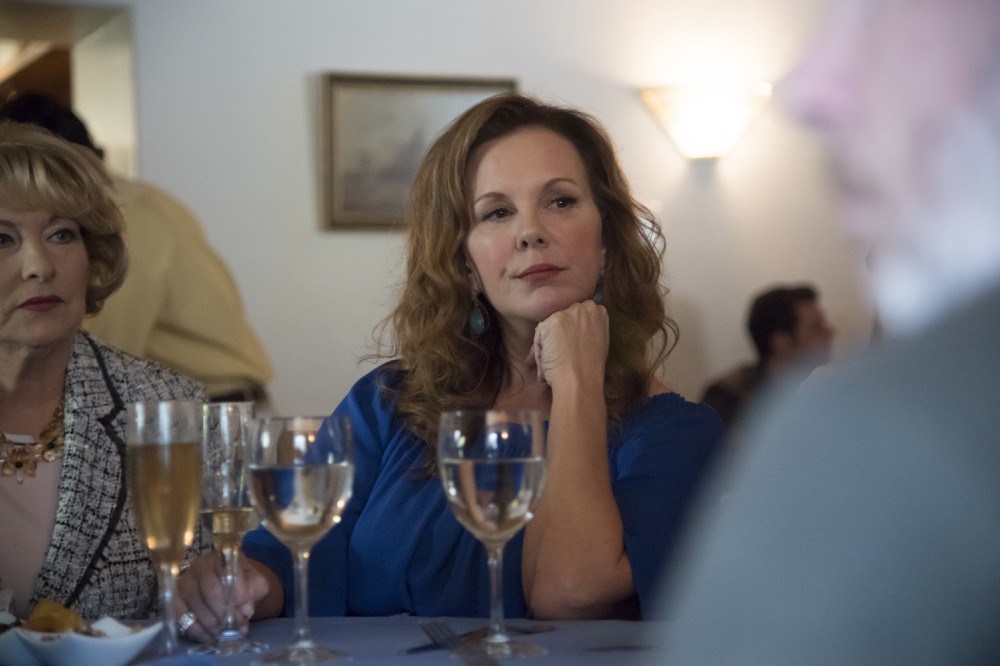 Side note: Can we all take a minute to appreciate how amazing Perkins has been as Jackie? The way her eyes go in and out of focus as Camille questions her is the smallest detail but it's so good. Adams, Clarkson and Eliza Scanlen are turning in powerhouse performances in this series, but Perkins is also knocking it out of the park with her smaller role.
Three Unanswered Questions
1. Has Adora started poisoning Amma (Scanlen) too? It has seemed up until now that Amma was a perfectly healthy young girl, but once Adora starts "taking care" of her, she looks worse and worse. Is it in response to Amma acting out? And how close she's been getting to Camille? That seems likely.
2. John tells Camille that Natalie was a biter sometimes. Is she the one who took a chunk out of Ashley's ear? Wouldn't it be a twist if Ashley turned out to be the killer? The finale would have to provide a lot of explanation for that one, but the seeds have certainly been planted that she's a little unhinged.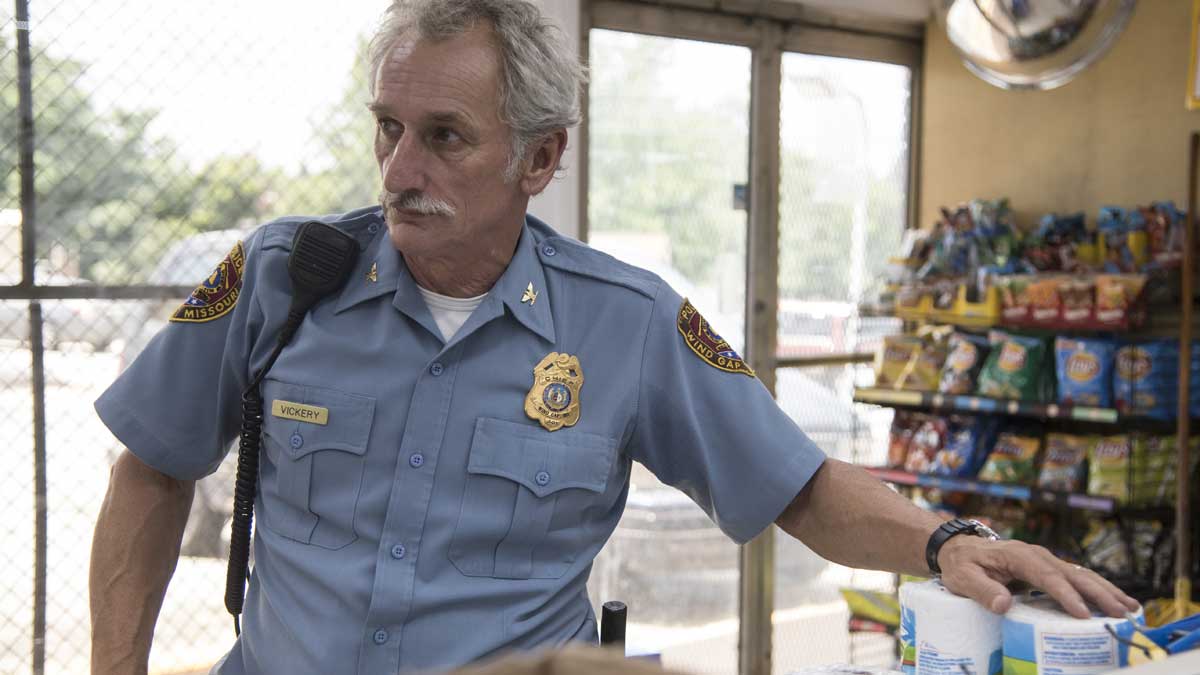 3. Right at the end of the episode, did Chief Vickery start to put some of the puzzle pieces together? The way he whispered "sick" to himself after he heard about Amma from her friends was a great note for that character to go out on. Det. Willis planted the idea in his head earlier in the diner, so hopefully Vickery is finally going to prove he's worth a darn and figure some things out. Then again…
Telling Quotes
Jackie: "How's our girl?"
Vickery: "Jocelyn's fine. I'll give her your regards."
Jackie: "No, I meant the other one."
Vickery may be so blinded by the torch he carries for Adora that he can't bring himself to see what she did.
Camille: "John, nobody sees."
John: "I do."
The scene where Camille and John sleep together is so heartbreaking, as is the aftermath where she pleads with Willis not to hate her. Camille is so broken — this really may be the finest work Amy Adams has ever done, and that is saying something about a five-time Oscar nominee.
TV critic by way of law school, Andrea Reiher enjoys everything from highbrow drama to clever comedy to the best reality TV has to offer. Her work can be found at The A.V. Club, Entertainment Weekly, PopSugar, Variety and more. Her TV heroes include CJ Cregg, Spencer Hastings, Diane Lockhart, Juliet O'Hara and Buffy Summers. TV words to live by: "I'm a slayer, ask me how."