Who's Ninja and what's Fortnite?
Kids today don't want to be the next Michael Jordan or LeBron James, they want to be the next Ninja. If you look at their phones, they're likely watching video game streamer Tyler "Ninja" Blevins on the Amazon-owned streaming service, Twitch, currently the 14th most popular website in the United States.
The former Halo pro turned full-time streamer, is now the most popular gamer on the planet. He streams himself playing Fortnite, a game in the battle-royale genre that pits 100 players against each other until there's only one left standing. The fever around the game, and its trove of wacky in-game dances, has completely inculcated kid culture. While Blevins is eating up the esports spotlight with his 11-million followers on Twitch and his reported $500,000 a month income (and on one occasion streaming with Drake) — there's a lot more to competitive gaming, or esports, than one man with dyed blue hair.
Newzoo, a video game industry analyst firm predicts that the esports industry will be worth $1.5 billion by 2020. Goldman Sachs predicts the industry will be worth $2.96 billion by 2022. With these numbers, it's no surprise that Mark Cuban, The New York Yankees, and the Kraft family (owner of the New England Patriots), have all invested in esports. The profitability potential is huge, and it reaches a younger, growing audience. This rings especially true given that the average baseball viewer is over the age of 55, while the average esports viewer is 26.
Is esports sports? And what does it mean to be a digital athlete?
Back in 2014, then president of ESPN, John Skipper, said that he did not believe esports to be a sport. Earlier this year, ESPN broadcast the Overwatch League grand finals to its more than 80 million television subscribers.
No esports athlete would ever argue that what they do is on par with that of a professional basketball or football player. But, if you ask NBA champion Rick Fox, owner of team Echo Fox, he might say something different. He believes the players on the team are true athletes, putting in a significant amount of practice time into honing their craft, just like any NBA or NFL player.
For team-based esports like Counter-Strike: Global Offensive or League of Legends, players live together in team houses where they can scrimmage for eight-to-ten hours a day. It's a grueling schedule but is necessary given the level of competition. Given the hand-eye coordination needed, it's common to see players retiring in their late 20s (mental reflexes tend to slow as you age), far younger than that of other professional sports. Some teams even have full-time chefs to ensure that players are eating the right food to keep them healthy.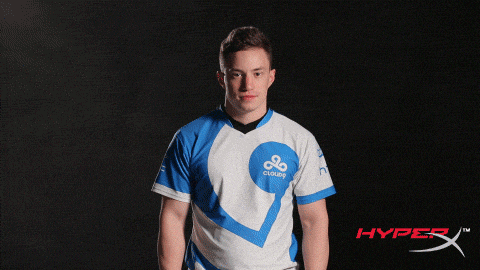 The best way to think about esports is to compare it to professional chess or poker. These games aren't nearly as physically demanding as football, but for fans of those games, there's an appreciation in watching the best in the world duke it out.
Esports landscape today
The biggest game in esports right now is League of Legends. In 2016 developer and publisher Riot Games claimed it hit 100-million active players, or a little over 1% of the human population. While that number is pretty astonishing, the biggest game to influence esports isn't League of Legends, but rather the third most popular game, Overwatch. When publisher Activision-Blizzard launched the Overwatch League (back in 2016), they completely revolutionized the space.
The Overwatch League is a city-based franchised league that models itself after the NFL. Earlier this year, the Barclays Center sold out for the grand finals match between the London Spitfire and the Philadelphia Fusion.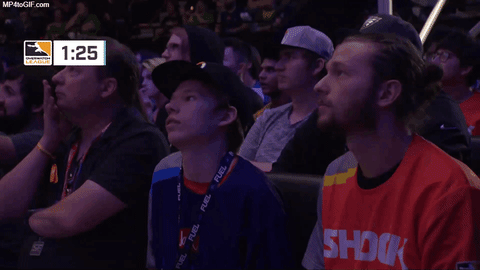 What's next?
There is still a lot unknown about the future of esports. Monetization is an issue because games tend to stream online for free. Contracts and salaries are still in flux, as agencies and leagues try to determine player worth. TV broadcasts for esports competitions have shown moderate success. Even with these challenges, the general consensus is that esports is the next "big" thing in sports-big enough to overtake the NFL. The question is when.