Sharp Objects premiered on HBO July 8 and it's about to be your newest TV obsession: it's a character drama, but also a murder mystery. Each week, DIRECTV is going to break down the latest episode. We'll examine what we know so far and what new questions arise as the story unfolds.
Disclaimer: I'm writing these as I watch each individual episode. I also haven't read the Gillian Flynn book on which the show is based. As a result, these weekly posts are spoiler-free except for the episode they pertain to (and ones that came before).
Whew. If the first seven Sharp Objects episodes could be classified as a slow burn, the finale ("Milk") is a race car. There was so much happening that the hour flew by, wrapping up both the present-day mystery and also the mystery of the Preaker/Crellin girls — while also leaving me with so many questions that I'm a little disappointed we aren't going to get more episodes of this show.
Four Things We Learn in the Sharp Objects Finale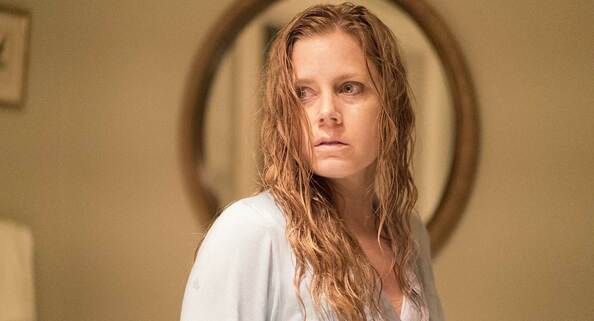 1. Camille (Amy Adams) has nerves of steel. When she realizes that her sister Amma (Eliza Scanlen) is in immediate danger from Adora (Patricia Clarkson), she first tries to casually suggest Amma stay with her in St. Louis for a while. But it doesn't work, so Camille fakes an illness to draw her mother's murderous "concern" onto herself and away from Amma. It is fascinating, sickening and terrifying to watch as Camille has no choice but to let her mother poison her and wait for her opening to call for help.
2. Curry (Miguel Sandoval) redeems himself big time when his response to Camille's panicked phone call in last week's episode is to finally get his butt to Wind Gap. He and Detective Willis (Chris Messina) manage to save the day just as Camille collapses on her mother's precious ivory floor. It's not that Curry is a bad guy, but sending Camille to Wind Gap alone was maybe not one of his most well thought-out ideas.
3. Adora being arrested for Ann and Natalie's murders is a surprise, in that it finally seems like Chief Vickery (Matt Craven) opened his eyes to some things. But it's not even close to being the biggest shock of the episode.
4. The biggest revelation is months later, when Amma is living with Camille. Amma's fierce drive to be the only thing Camille really pays attention to starts to rear its ugly head again and even rouse Camille's suspicions. It is then that she finds out Amma's ivory floor in her dollhouse is made out of Ann and Natalie's teeth. HOLY CRAP. Amma is the killer.

Four Unanswered Questions
1. I have so many questions. First off, what happened after Amma said, "Don't tell mama"? In case you didn't watch the show all the way through the end credits, there is a post-credits scene that sort of fills in some of the blanks. It shows Amma holding down both Ann and Natalie, but it looks like there are other people there. Are Jodes (April Brinson) and Kelsey (Violet Brinson) her accomplices? It is edited in such a frenetic, choppy way that it's very hard to tell, but who else could it be? Also, there looks to be a shot of Amma's new friend in St. Louis, the one who wants to be a journalist, so did Amma kill her too? And is the final shot of Amma being arrested? It's so hard to tell. But hats off to Scanlen — that last look she gives the camera is pure evil. It actually reminds me of BOB (Frank Silva) from the original Twin Peaks and it is utterly terrifying.
Either way, while it does at least manage not to leave us on a complete cliffhanger, I wish we could get just a few more concrete answers about Amma and what exactly happened after Camille finds her out.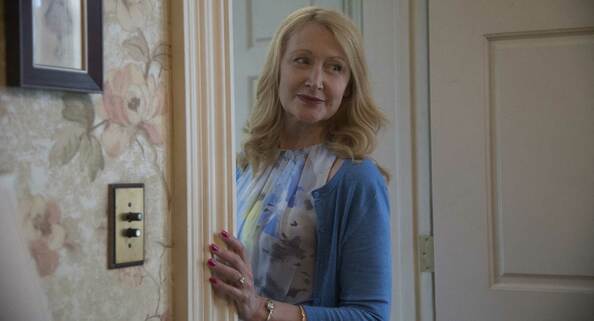 2. How much did Adora know or suspect about her youngest daughter? I wish the show hadn't glossed over Adora's trial with a montage because I am very curious if she fought tooth and nail (no pun intended), declaring her innocence at every turn, or if she accepted her fate because she knew/suspected she was protecting Amma.
3. Similarly, how much did Alan (Henry Czerny) know about his wife's activities? It seems like he didn't know anything, but he has been shown as someone who might choose to be ignorant rather than dig too deeply into what his wife was doing with all of her medicines. But he clearly knew she treats her daughters without any kind of medical knowledge, so how "ignorant" was he, really?
4. And finally, just because it's something I've wondered since the show began — who is Camille's father and what exactly happened with Adora to make her the way she is? The show has offered a few glimpses into Adora's childhood, most notably the story she tells Camille in this episode about her mother Joya taking her out into the woods and leaving her there, but I'm still intensely curious about Adora's teen years — because she obviously got pregnant with Camille at a young age — plus, who the father of her baby was and how her mother reacted to the news.
Telling Quotes
Vickery: "Adora's not as dramatic about it, but that woman loves her attention, then scolds you if you give her too much."
This is chilling after watching what Adora does to her two living daughters and imagining what it must have been like for Marian (Lulu Wilson).
Alan: "We've been passing something around the house. Hope you don't catch it."
Vickery: "How's that?"
Alan: "You're up there as much as I am."
Oooh, sick burn for Alan. In an episode so fraught with tension and terror, that got a genuine belly laugh out of me.
Adora: "I've waited for this for so long, for you to need me. Of my three girls, you're the most like me."
The first half of this quote is maybe the truest thing Adora has said all series. The second half is one of the biggest lies she has uttered, though I'm sure in Adora's mind she thinks it's true.
It's been a helluva ride with Sharp Objects. I don't actually think it should have a second season because it was so well done as a contained story. But I'd be lying if I said part of me doesn't want more answers (and also more of these incredible actors knocking it out of the park the way they have all season). Either way, this was definitely one of the best shows of 2018.

TV critic by way of law school, Andrea Reiher enjoys everything from highbrow drama to clever comedy to the best reality TV has to offer. Her work can be found at The A.V. Club, Entertainment Weekly, PopSugar, Variety and more. Her TV heroes include CJ Cregg, Spencer Hastings, Diane Lockhart, Juliet O'Hara and Buffy Summers. TV words to live by: "I'm a slayer, ask me how."