Sharp Objects premiered on HBO July 8 and it's about to be your newest TV obsession: it's a character drama, but also a murder mystery. Each week, DIRECTV is going to break down the latest episode. We'll examine what we know so far and what new questions arise as the story unfolds.
Disclaimer: I'm writing these as I watch each individual episode. I also haven't read the Gillian Flynn book on which the show is based. As a result, these weekly posts are spoiler-free except for the episode they pertain to (and ones that came before).
Sharp Objects episode three is titled "Fix," which is appropriate — though not because there's anything to fix about this episode. I think it's the strongest one so far, although the episode holds the least amount of information as far as the mystery goes.
But it does fill in some blanks about Camille (Amy Adams) that the show has been teasing for two episodes – and it definitely shows that there is more to her that needs fixing. It also puts a new suspect on my radar — though I'm starting to feel a little like Randy from Scream: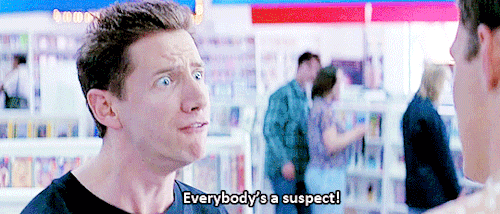 Let's dive right in, shall we?
Five Things We Learned
The big reveal in this episode is the meaning behind Camille's flashbacks that don't involve her sister. Camille recently checked herself into rehab (based on her appearance it was not that long ago) and things were going well for a while. She made a connection with her roommate, Alice — shout-out to actress Sydney Sweeney, who killed it earlier this year on Everything Sucks! and is killing it here too — and was perhaps tentatively starting down the road to recovery. Until…
During visiting day, Alice has a rough go of it with her mom. Camille tells Alice that things never really get better with your family, then tries to comfort her with some music the desk nurse lets them listen to sometimes. But Camille leaves the room to make a phone call and while she's gone, Alice swallows a bottle of Drano and dies. Camille is so distraught that she grabs a loose bolt from the toilet and starts violently cutting into her arm. It is absolutely heartbreaking, but it does explain why Camille is having such a hard time in the present day; it always seemed a little weird that her struggles would only stem from her sister's death, which happened about 20 years ago.
The big news on the case front is Chief Vickery (Matt Craven) has apparently decided they need to give a hard look at the Preaker slaughterhouse workers and truckers. Det. Willis (Chris Messina) is flabbergasted Vickery doesn't think the killer is someone the girls knew (and so am I, frankly). What is Vickery's deal? What is he hiding?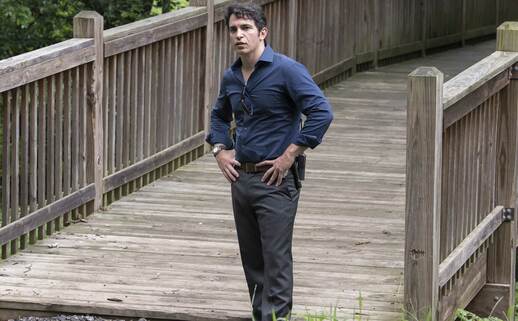 Adora (Patricia Clarkson) is not helping matters as she encourages Vickery's line of thinking. She's also butting in on Camille trying to do her job for the paper. It's hard to tell exactly what is going on with Adora, but needless to say, it's suspicious.
Amma keeps getting nastier and nastier. When she comes upon Camille and Det. Willis together, she makes some thinly-veiled comments about Camille sleeping around back in the day. She also belittles the detective and makes it pretty clear that she's very jealous — but of whom? Is she jealous Camille is getting the detective's attention? Or is she jealous that Willis is getting Camille's attention? It's hard to say.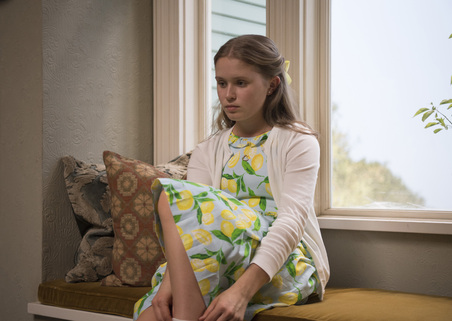 Advertisement
Four Unanswered Questions
Why did Adora storm out of the rehab facility on visiting day? Did Camille refuse to see her and therefore the nurse wouldn't let Adora go back into the ward?
Up until now, I had thought Camille's step-dad, Alan (Henry Czerny), was a fairly innocuous character. And he still might be. But at the end of the episode, he goes out on the porch to scream in frustration and it makes me wonder — is it merely sexual frustration because he and Adora clearly do not share a bed? Or is there something else going on with Alan?
Camille talks to Natalie's brother John (Taylor John Smith) alongside his girlfriend, Ashley (Madison Davenport) and things get awkward when his alibi comes up. He says he was driving around, then Ashley says he should come clean that he was with her that night. But that doesn't feel like the whole truth because they're both pretty squirrelly about it and then he walks off. I definitely need more information here. What's his real alibi? Why can't he tell the truth about it?
Speaking of John: He acts as though if Natalie had never met Ann, she'd still be alive. (Remember: They had a falling out before Ann died.) I'm still wondering about that, but a new thought has sprung to mind — were Ann and Natalie involved romantically? Did a homophobic, jealous person kill them for it? With all of Ann's father's talk about the murderer being gay, what if he did it and now he's acting so weird because he's wracked with guilt? He's not that high on my suspect list, but he's still a possibility.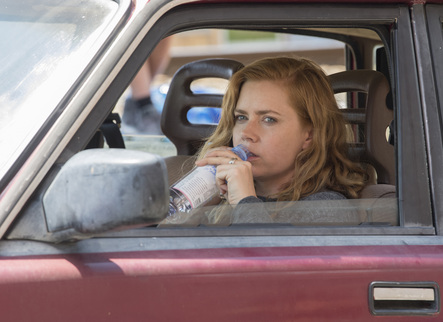 Telling Quotes
Chief Vickery: "You best remember — my town, my case."
I cannot reconcile Vickery's pigheadedness about the case with the fact that he asked for help with it. That's how Det. Willis got involved in the first place. Was asking for help a way to make it look like he was being proactive, but now it has backfired on him because he got a detective who is really sinking his teeth into the murders? Hmmm.