History is amazing. It gives us a chance to connect with the past and learn about how we can do better in the future all at once. We can explore the lives of those who no longer live and understand how their impacts still affect the world today.  
If you've ever heard someone say history is "boring," it's probably because they had a "boring" teacher. Let's be honest — a bad teacher can make almost anything seem dull. 
Luckily, exploring history has never been easier than it is today. There are so many ways to learn, and you know what's not boring? TV (duh). 
If you're ready to navigate the days of yore, History Vault has everything you need, making it easy to learn about all the history topics you want in one spot. 
What Is the History Vault Channel?
The History Vault is a subscription service from The HISTORY Channel delivering some of the most amazing stories in our world's history. You can find programming covering everything from space to American history to the World Wars to modern civilization.  
If history infotainment is your thing, or you're ready to learn about history in a new, exciting way, History Vault provides easy access to watch over 2,000 documentaries and series. 
Best History Vault Shows to Watch
When you think about history, practically anything from the beginning of time may come up. That's a lot of stories. With History Vault, you can explore many different periods of time depending on what interests you most. 
If you can't decide where to start, here are some of our favorites to check out: 
How Life Began 
Abraham Lincoln 
Pawn Stars 
American Pickers 
The Food That Built America 
1. 'How Life Began'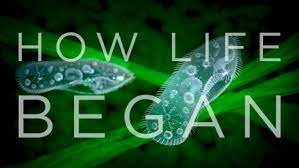 The documentary How Life Began explores the origins of life on Earth. There was life on Earth billions of years before dinosaurs, so where did it come from?  
This documentary is for everyone curious to understand how life adapted from single-celled organisms to trillion-celled species. 
2. 'Abraham Lincoln'
From his underprivileged childhood to his untimely death, Abraham Lincoln covers the life of America's 16th president. Viewers will learn new, exciting insights into the man many consider to be one the best presidents in US history. Through live-action dramatic scenes and expert interviews, history buffs can learn even more about President Lincoln's archives, accounts, letters, writings, speeches and more. 
3. 'Pawn Stars'
Pawn Stars gives viewers an inside look into the pawn shop life through the World Famous Gold & Silver Pawn Shop in Las Vegas, NV. The Harrison family owns and operates this pawn shop, and each episode of this series focuses on family members buying or selling different items customers bring to pawn. 
Many of the items people bring in are historical, and the interactions between the Harrison family and customers make this a perfect fit for people who love history, entertainment and relatable humor. 
While Pawn Stars originally began airing on The HISTORY Channel in 2009, History Vault subscribers can catch each season up until now on the subscription service. 
4. 'American Pickers'
Premiering on The HISTORY Channel in 2010, American Pickers is a series following antique and collectible pickers. They travel to different states searching for valuable, historical or interesting items to buy, restore and sell.  
Each episode features a new location with unique artifacts from stores or personal collections. Throughout the series, viewers will hear from experts and collectors who provide helpful information on the historical significance of various items found. 
5. 'The Food That Built America'
Ever wanted to know more about the history of famous food brands? This is the series for you. In The Food That Built America, you'll see reenactments and interviews with experts highlighting various famous food companies and brands, including Hershey's, Kellogg's and Coca-Cola.  
The Food That Built America chronicles the highs and lows that came with building such famous, beloved food companies. Additionally, you'll find out more about the historical impact of these brands on American society and culture. 
How Can I Watch the History Vault Channel?
If you want to watch these shows and many more like them, you'll need to subscribe to the History Vault. History Vault is a paid subscription service, not a regular TV channel. Viewers must subscribe to the service separately before they can watch any content, but once you have a subscription, you can sign in to watch all History Vault shows through your internet-connected HD DVR, DIRECTV or the DIRECTV app. 
Prefer to watch on the big screen? On channel 1930, you'll be able to watch History Vault programs On Demand, commercial-free.  
Once you're signed up, DIRECTV makes it easy to watch History Vault network programs and all your other favorite channels in one spot. 
Watch History Vault with DIRECTV
Ready to watch History Vault with DIRECTV? Sign up through your DIRECTV package subscription to watch using your HD DVR or on the DIRECTV app for only $4.99/month. 
DIRECTV offers the best in-home entertainment without compromise. You can watch all the TV and movies you love, including the best in history content, through one provider — how easy is that?
Check out DIRECTV or DIRECTV STREAM subscriptions to find the right package for you.