Eight years ago, Game of Thrones debuted to instant buzz. Critics and fans alike were all in to watch these quasi-medieval citizens battle it out for control of Westeros. At the time, most of the big contenders were men and most of the women were expected to keep to their stations and not make trouble. But going into the final season, all that has changed. So many women have come to the forefront, with at least three of them able to make a serious bid at control of the Iron Throne and several more ready to have their backs. With that in mind, let's raise a glass of ale to the badass women of HBO's hit fantasy drama.
Arya Stark, the teenage assassin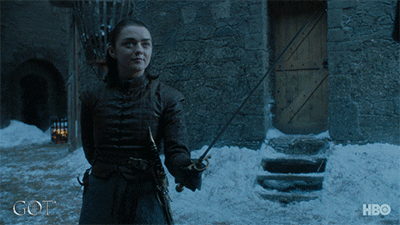 An absolute fan favorite right out of the gate, Arya (Maisie Williams) has grown from a headstrong, brave young girl into a young adult who is not to be trifled with. Not only would we put money on her (and her trusty sword, Needle) in just about any fight, but her time training in the House of Black and White in Braavos left her with the ability to adopt other people's faces. One of the best reveals in the first seven seasons of Game of Thrones was when Arya removed the servant girl's face right before she slit Walder Frey's (David Bradley) throat to avenge her mother and brother.
Brienne of Tarth, the warrior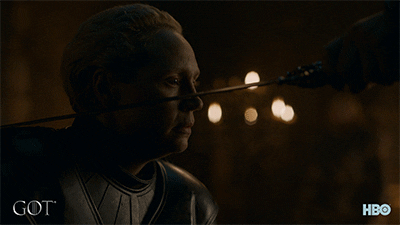 If Arya is Game of Thrones' cat-like water dancer warrior, Brienne (Gwendoline Christie) is her towering counterpart. Introduced in season two, she quickly threw in with the Stark family, pledging fealty to Catelyn and vowing to bring the Stark daughters safely home. She did not succeed — because those badasses brought themselves home — but she did form an unlikely friendship with Jaime Lannister (Nikolaj Coster-Waldau) that helped him start to be a better person. She also went blow for blow with Sandor "The Hound" Clegane (Rory McCann), just one of many times Brienne has shown off her superior fighting skills. Plus, she broke the dragonglass ceiling by becoming Westeros' first female knight. You go girl!
Cersei Lannister, the lioness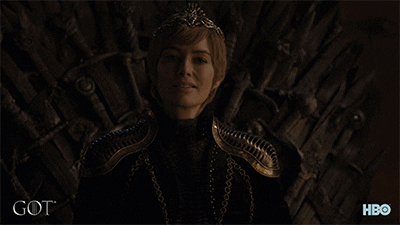 Is Cersei (Lena Headey) mostly a villain? Yes. Does it make her any less of a badass? No, it does not. Cersei may behave in some truly reprehensible ways, but a lot of that stems from situations that are beyond her control, like her father forcing her to marry Robert Baratheon (Mark Addy) or her imprisonment and walk of shame (shame, shame). Plus, one can't help but admire Cersei's dedication to her children. She would have done literally anything for them; now that they're all dead and she's pregnant again, the whole of Westeros better watch out.
Daenerys Targaryen, the Mother of Dragons
She is Daenerys Stormborn of the House Targaryen, First of Her Name, the Unburnt, Queen of the Andals and the First Men, Khaleesi of the Great Grass Sea, Breaker of Chains and Mother of Dragons (Emilia Clarke). That alone is the most badass title we've ever heard — but it also really spells out just why she's such a badass. Over seven seasons, she has emerged unburnt from a funeral pyre, commanded the largest Dothraki khalasar after the death of her husband, liberated the slaves of Meereen, Astapor, and Yunkai, and became the mother to three dragons, the first Westeros has seen in centuries.
Gilly, the survivor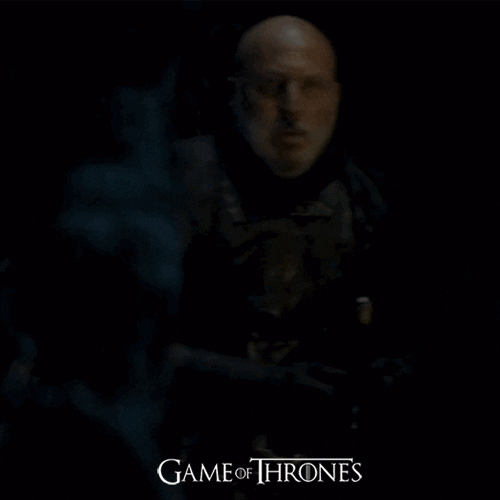 It is rather incredible that a woman subjected to repeated torture and rape at the hands of her father would be able to have a positive attitude about life, but Gilly (Hannah Murray) does. She fights to keep her baby (who is also her half-sibling) alive against steep odds and even manages to find love with Samwell Tarly (John Bradley). Gilly truly is a stand-out even among the badasses.
Lyanna Mormont, the grizzly bear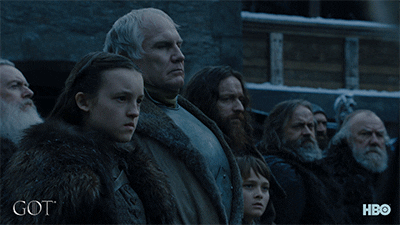 Lyanna (Bella Ramsey) may be young and half the size of the other leaders in the North, but this Lady of Bear Island has more gumption than all of them combined. She ensured House Mormont remained loyal to the Starks through everything and was the first leader to stand up and declare Jon Snow (Kit Harington) the King in the North. Her namesake, Lyanna Stark (Aisling Franciosi), would be so proud.
Missandei, the wise counsel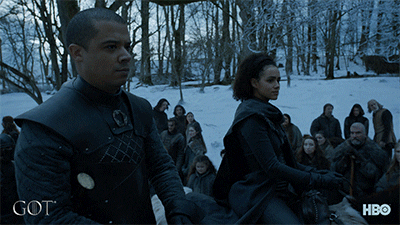 Daenerys has always had plenty of men around her offering up their advice (whether solicited or not), but no one is perhaps more vital to her than Missandei (Nathalie Emmanuel), a former slave who grew from acting as Dany's interpreter to one of her most trusted advisors. Not only is she intelligent and a good friend to Dany, but the woman speaks 19 languages. Nineteen! It has also been lovely to watch her romance with Grey Worm (Jacob Anderson) blossom over the past few seasons, with Missandei not caring a bit that he is an Unsullied and therefore castrated.
Sansa Stark, the politician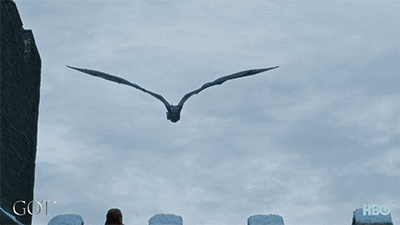 The journey of Sansa (Sophie Turner) from the wide-eyed teenager who just wanted to marry Joffrey (Jack Gleeson) and eat lemon cakes to the fierce, brilliant Lady of Winterfell is one of Game of Thrones' strongest arcs over the first seven seasons. She has overcome so much that lesser people would have crumbled under, most notably being married off to the cruel rapist Ramsay Bolton (Iwan Rheon). It says a lot about her that her once-estranged sister declared Sansa the "smartest person [she's] ever met" in the season eight premiere.
Yara Greyjoy, the true Ironborn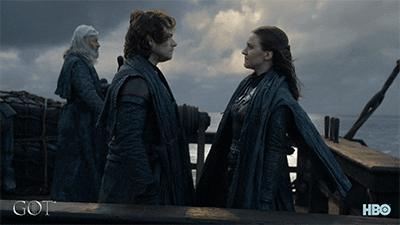 The Greyjoys have sort of played second fiddle to House Stark throughout Game of Thrones' run, but one thing is certain — Yara (Gemma Whelan) is born to lead House Greyjoy and she is just about the best sister Theon (Alfie Allen) could have asked for. In the season eight premiere, Theon repaid Yara for saving his life by saving hers and she sailed off to rule the Iron Islands. That may be the last we see of her, though hopefully, it is not. If it is, however, we know the Iron Islands are in good hands.
Gone But Not Forgotten
Let us not forget the strong women who are unfortunately no longer with us on Game of Thrones: Catelyn Stark (Michelle Fairley), the mother who fought alongside her children for as long as she could; Margaery Tyrell (Natalie Dormer), who almost got the better of the Lannisters at King's Landing; Meera Reed (Ellie Kendrick), Bran's (Isaac Hempstead-Wright) protector and friend who is not technically dead but one whose journey on the show appears to be over; Olenna Tyrell (Diana Rigg), who turned out to be the mastermind behind Joffrey's incredibly satisfying assassination and some truly amazing clap backs; and Ygritte (Rose Leslie), who taught Jon a thing or two about life and was also killer with a bow and arrow.
Keep up with these badass women (and okay, fine, the men too) on Game of Thrones, Sunday nights on HBO via DIRECTV.